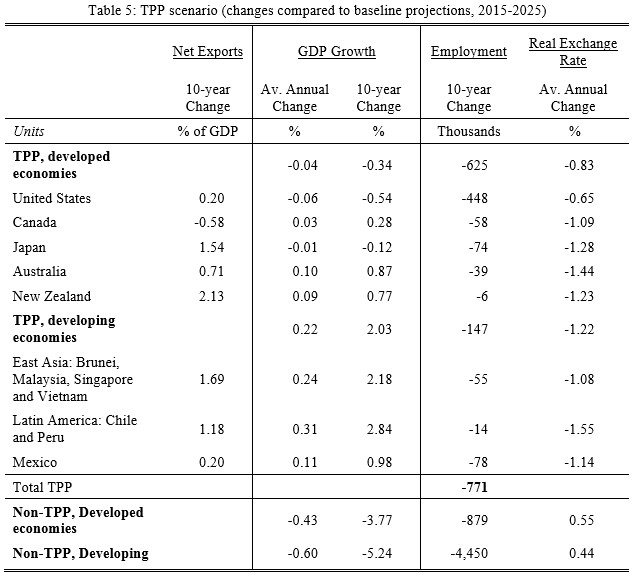 So, one can reasonably assume that the impacts of the TPP on both 'jobs and growth' are likely to be tiny and equate to little more than a rounding error.
Moreover, we know that the TPP contains nasties including ISDS as well as potential extensions to patent and copyright protections, which are unlikely to be captured in the modelling, not to mention easier access to wage-crushing foreign labour.
At a minimum, Labor should have demanded that the TPP be referred to the Productivity Commission (PC) for its expert assessment of the costs and benefits prior to a parliamentary vote. The PC are a truly independent body with the necessary expertise to assess the TPPt for its overall welfare impacts.
The PC has also been highly sceptical of the TPP, citing particular concerns around intellectual property and ISDS, as well as recommended greater oversight and scrutiny of FTAs before they are signed.
Curiously, Jason Clare acknowledged these issues on Tuesday, promising to implement better processes for future trade deals:
"At the moment trade deals are negotiated in secret with not enough input from Parliament, industry, unions and civil society groups or the community. Labor will change that."

A Labor government would make labour-market testing compulsory, prevent Australia entering agreements that contain investor-state dispute settlement provisions, and introduce increased transparency and consultation in trade deal negotiations and a tougher national interest test.
Why wait until future trade deals? Why not take action now and block the TPP until the PC has concluded a robust, transparent assessment?
Labor has once again shown that it is a fake 'workers party'.