Statistics New Zealand has released national accounts figures for the June quarter of 2018, with Gross domestic product (GDP) rising by 1.0% over the quarter to be up 2.7% year-on-year. GDP per capita rose by 0.5% in the June quarter and by a soggy 0.7% year-on-year – the equal lowest per capita growth since 2011.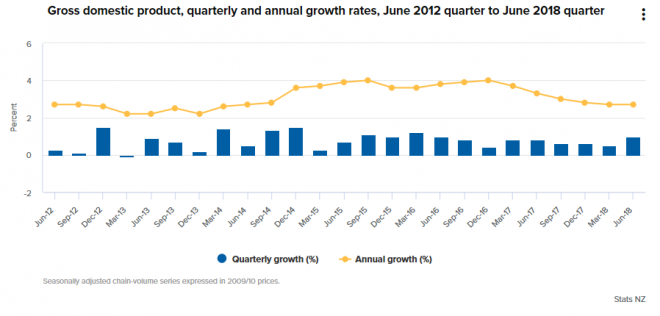 The result beat analysts expectations of a 0.8% increase in GDP over the quarter.
The 1.0% growth in overall GDP was broad-based, with 15 out of 16 industries growing: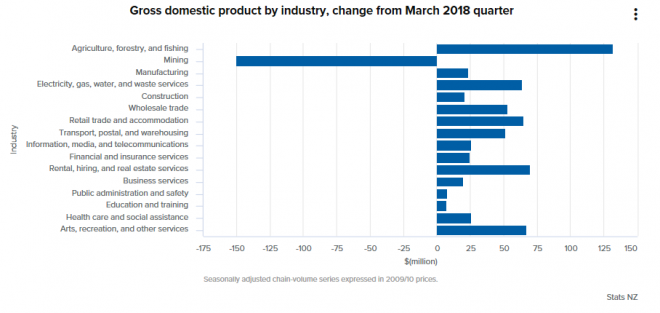 Real gross national disposable income (RGNDI) – which measures the real purchasing power of New Zealand's disposable income – rose by 0.8% in the June quarter and by 3.1% year-on-year: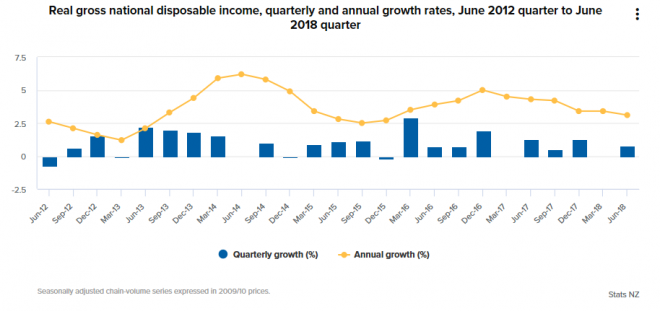 Whereas RGNDI per capita was up 0.4% in the June quarter and by 1.1% year-on-year. The stronger growth in RGNDI compared with GDP was driven by a 0.6% increase in New Zealand's terms-of-trade in the June quarter to a near all-time high as export prices rose more than import prices: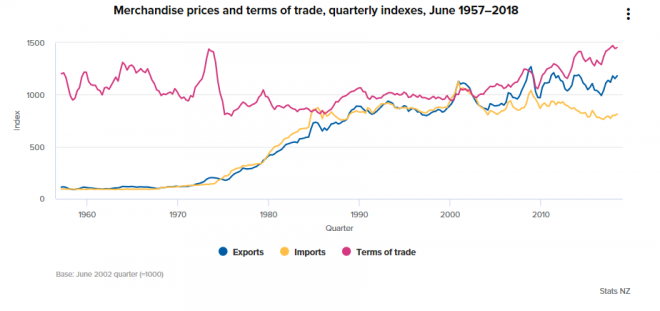 Statistics New Zealand points out that New Zealand's economy is growing above the OECD average: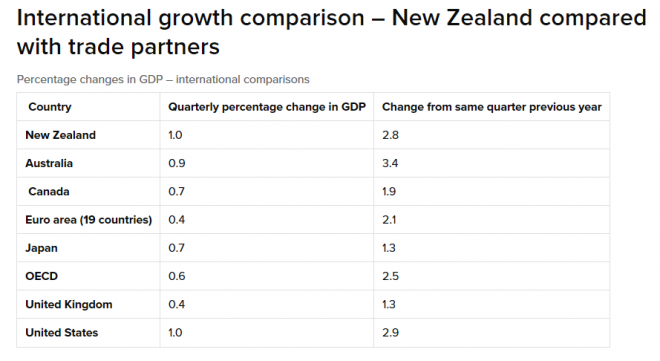 However, it should be noted that New Zealand's population is growth is among the fastest in the world at close to 2%, owing to the nation's high immigration program: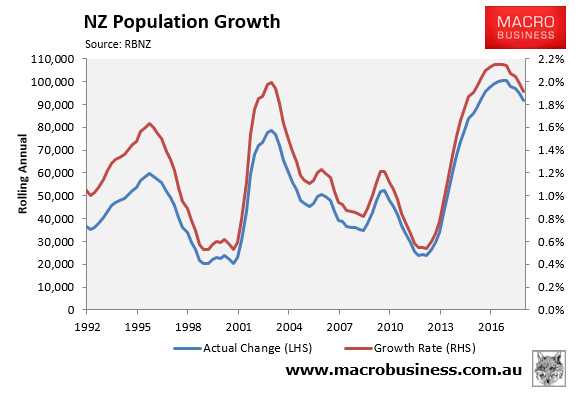 Thus, New Zealand's growth figures are being heavily inflated, and per capita growth is soft, much like Australia.