Hot on the heels of major Australian and New Zealand airlines demanding tighter regulations to curtail price gouging by Australia's monopoly airport owners, these airports have hit back, penning a submission to the Productivity Commission's (PC) inquiry into Australian airports resisting calls for greater regulation. From The AFR:
Tougher regulation of airports could boost airline profits but not necessarily lower airfares, the Australian Airports Association (AAA) said…

"Sweeping claims in relation to monopolies and Qantas' recent fallacious attack on Canberra Airport regarding gold-plating do not exemplify the character of disputes that require policy attention," the AAA said.

…there is "no systematic evidence of abuse" of market power.

It also said that with airport charges estimated to comprise only 8-10 per cent of airlines' total costs, "there is no evidence that any decrease in airport charges would be passed onto passengers".
Clearly the AAA does not understand basic economics. Airlines are a competitive volume-based business with a large number of players. They operate off thin margins. Hence, a large share of any cost savings are likely to be passed onto consumers.
By contrast, airports are a natural monopoly. They face little competition and have strong pricing power. Accordingly, airports have high margins and little incentive to operate efficiency and/or pass on cost savings to consumers.
If you don't believe me, here's ACCC chairman Rod Simms:
The four airports earned a combined $757.6 million in operating profits (EBITA) from aeronautical activities in 2016-17, up 9.9 per cent in real terms from the previous year. Sydney Airport alone earned $360.8 million.

"It is not surprising that the airports are so profitable, given that they face little competitive pressure and no price regulation," ACCC Chairman Rod Sims said…

"Profits per passenger have also risen at each of the four airports and travellers are paying for this through higher ticket prices," Mr Sims said.

"We remain concerned that the current regulatory regime which is limited to monitoring the covered airports, doesn't constrain the market power of four of Australia's major airports. Unconstrained monopolies often have an incentive and ability to charge excessive prices while lacking strong incentives to improve services"…
In short: greater price regulation of airports is not only warranted but also long overdue.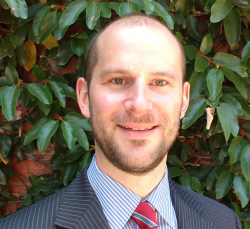 Latest posts by Unconventional Economist
(see all)