Over the past month, several reports have emerged about apartment owners being stung by huge costs, and being embroiled in legal battles, relating to dangerous flammable cladding that now must be removed.
Last month, The AFR reported that owners in one Pyrmont apartment complex in Inner Sydney are facing a $7 million bill to have dangerous flammable cladding replaced, with each owner facing a $10,000 levy per quarter instead of the current $3000 for at least five years.
A week ago, owners of the 328 apartments in Melbourne's Lacrosse residential tower launched legal action against builder LU Simon to recoup an estimated $10.7 million in recladding costs, $1 million in lost rent and emergency accommodation costs and over $500,000 in insurance premium hikes.
Then over the weekend, it was reported that a major Melbourne building company facing millions of dollars in claims for flammable cladding went bust, leaving apartment owners with $3.8 million in rectification costs.
Yesterday, The Age reported that the result of the Lacrosse residential tower case could set a precedent for at least 100 other Victorian buildings where flammable cladding needs to be removed, with the builder admitting flammable cladding is widespread across Australia's high-rise:
In Melbourne alone, the state government has issued apartment owners with about 100 orders to remove flammable cladding from building exteriors and replace it with suitable material…

Melbourne City Council's municipal surveyor has ordered removal of the flammable cladding the [Lacrosse] tower is wrapped in to start by September 23.

The owners' corporation at the 21-storey Lacrosse tower is suing eight parties in all, including builder LU Simon, surveyors Galanos and Gardner Group, architect Elenberg Fraser and fire engineers Thomas Nicolas.

Virtually the only party not being sued in the case is the developer, a $2 holding company registered in 2007 by Morrie Schwartz and a member of the Halim family…

The six-week tribunal case began last week, with 17 barristers and solicitors at the bar table, and at least as many lawyers for various parties looking on in the public gallery.

Evidence tendered by builder LU Simon in its defence shows just how widespread combustible aluminium cladding has become on Australian skyscrapers.

In 1998, one statement tendered by LU Simon said, around 100,000 square metres of one brand of the material was sold. Two years later sales of that brand alone had risen by 50 per cent, and by 2008 there was half a million square metres of the cladding sold…

Lawyers for the owners' corporation predict work to replace the building's cladding will cost $17.1 million, while $6.9 million has already been spent as a result of the 2014 fire…
Talk about market and regulatory failure of epic proportions.
No doubt the defendants will pass the blame with the apartment owners ending up being liable for the remediation works.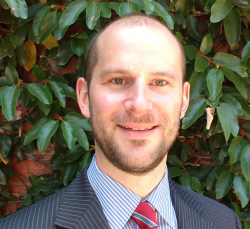 Latest posts by Unconventional Economist
(see all)