Westpac has released its August 2018 Housing Pulse, which projects that Australia's housing correction will deepen, driven by worsening conditions across Victoria along with continued weakness in New South Wales and Western Australia:
For NSW, the current price correction has now been running for over a year and is showing few signs of abating. Vic has swung into correction more recently but is showing signs of a deepening and widening downturn, albeit with resilience in some segments. Qld remains subdued, insulated from the current cycle and with some clear positives but still lacking a 'spark' to drive any real momentum. The WA market has had a disappointing 2018, the long hoped for stabilisation again failing to materialise. For SA, conditions are uniformly steady if unspectacular. Meanwhile, Tas's boom is showing no signs of running into supply constraints…

Turnover remains very low. Whereas earlier estimates had suggested activity might have been stabilising in the first half of 2018, revised and updated data now show turnover nationally down 6.2% over the year to July. The annual pace of decline has moderated and the most recent monthly figures hint at stabilisation but, without a revival, annual growth is likely to stay negative through to year end. At just over 4%, the proportion of the dwelling stock turning over is at a 28yr low…

Auction markets showed a further weakening in MayAug with clearance rates in both Sydney and Melbourne moving well below average to be on a par with recent cyclical lows. Sydney clearance rates are showing tentative signs of stabilising at low levels in Aug…

The Westpac–MI Consumer House Price Expectations Index posted a sharp 13% drop over the 3mths to Aug, a material decline centred on NSW and Vic. At 112.8 the index is now well below its long run avg of 126.5…

Nationally the picture is of a moderate overhang of stock accumulating at a moderate pace. In both cases, the main driver is weak sales, which have fallen to a 28yr low, rather than a high absolute number of listings. ― New listings are tracking at just under 100k/mth vs a historical average of 105k/mth.

The sales to new listings ratio is sitting in the 0.20-0.21 range, well below the average of 0.24 but above cycle lows in 2011 (0.19) and 2008 (0.17). The implication is that sellers are pulling back, unwilling to test the thin market and not 'forced' by circumstance to do so.

The city level detail shows a fairly similar pattern across the main eastern capitals. Despite differing conditions and variations in physical supply and demand profiles, Sydney, Melbourne and Brisbane are all showing a moderate overhang of stock accumulating at a moderate pace, the mix looking a little softer in Sydney and Melbourne. In absolute terms, new listings are running at 27k/mth in Sydney (below average) with a rise in total listings to around 26k (above average) reflecting the sharp drop off in sales. Melbourne is seeing new listings running at over 30k/mth and total listings sitting at just under 30k…

The price correction in NSW – more specifically, the Sydney market – has moved into its 13th month with few signs of abating. Sydney prices have now declined 5.6% from their peak with monthly updates still tracking a 5-6% annualised pace of decline. Sydney's auction market has hinted at stabilising, albeit at weak levels…

The NSW Consumer Housing Sentiment index has weakened again over the 3mths to Aug, pointing to a continued decline in turnover through the remainder of 2018…

On supply, rental vacancy rates have continued to rise, lifting to 2.4%, a 12yr high in Q2…

While the Vic housing market has been slower to turn than NSW, the price correction that began late last year has accelerated notably through the middle of 2018…

Melbourne's auction market has continued to weaken with clearance rates dropping about 2ppts a month. At around 55% they are now well below avg although they are above 2012 lows…

Melbourne's rental market remains unambiguously tight with vacancy rates holding around 2%…

The long hoped for end to WA's prolonged housing market correction, which looked a reasonable prospect 3mths ago has again failed to materialise…

The WA Consumer Housing Sentiment index has fallen back again since May with all components contributing. 'Time to buy' assessments dropped back below average. Price expectations have also been pared right back…

With buyer sentiment souring again and rental vacancy rates still pointing to a significant overhang of dwelling stock, a near term turnaround looks unlikely, the price correction set to carry well into its fifth year…
In short, Australian dwelling values are set to decline for the rest of 2018 and into 2019, with no end in sight.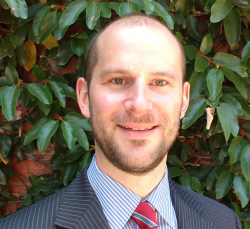 Latest posts by Unconventional Economist
(see all)