Last month, The Australian's Robert Gottliebsen warned that the tightening of lending standards pertaining to self-managed super funds' (SMSFs) property investments threatened severe financial pain to borrowers caught out by the changes:
…This is how the scam worked. There are a huge number of unsold, used and new small inner city apartments that sellers are desperate to get rid of. They engaged a series of real estate sales people on truly enormous commissions to sell the apartments at inflated prices. The sales people were linked to people who would set up self-managed funds (or use existing ones) and arrange the borrowings. Melbourne was the home of many of the scams but they existed in Sydney and Brisbane. Most apartments were sold above the top of the markets and they have fallen at least 20 to 25 per cent in value. And if the unfortunate self-managed fund beneficiary bought an apartment in Melbourne that was cladded in flammable material the fall might be 50 per cent or greater — if they can find a buyer at all.
This warning followed Westpac's abandonment of SMSF mortgage lending:
Westpac is set to rock the increasingly nervous property market by withdrawing new loan offers to self-managed superannuation funds looking to invest in property.

…The move has shocked mortgage brokers and financial advisers, who act as intermediaries between borrowers and the banks, but complements a change in lending strategy the banks have rolled out in recent weeks.

…"We continually review our products and services to ensure they meet the requirements of our customers," a Westpac spokesman said.

"In order to simplify and streamline our self-managed super fund products, we will be withdrawing from sale our SMSF home loan product and business lending to SMSFs, effective Tuesday 31 July 2018."
A few days later, four separate lenders announced their exit from the SMSF lending space, with a further two banks saying loans will no longer be offered to SMSFs.
On Tuesday, AMP joined the conga-line, announcing that it would also reduce its exposure to SMSF mortgage lending:
AMP Bank will no longer offer interest-only payments as a payment option on new SMSF applications received from 7 August 2018…

Effective 3 August, AMP Bank will also be making pricing changes for new SMSF loans, increasing the variable interest rate for its AMP SuperEdge loan product by 0.25 per cent to 6.44 per cent.

It will also be increasing fixed rates for new SMSF loans by 0.80 per cent…

"These adjustments are in response to recent market changes as well as the Bank's focus on managing its portfolio responsibly while balancing this with the needs of our customers, shareholders and regulators," said the spokesperson.
The stampede out of SMSF mortgage lending follows damning evidence presented to the Banking Royal Commission in April, which revealed how one of Westpac's financial planners advised a client with $200,000 in an industry fund account to set up a SMSF, sell her home and take out a loan to buy a million dollar investment property.
Following Westpac's exit, Commonwealth Bank is now the last major institution lending to SMSFs. But for how long?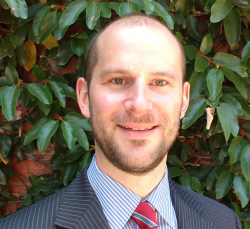 Latest posts by Leith van Onselen
(see all)