by Chris Becker
The Reserve Bank of New Zealand (RBNZ) held its monthly interest rate meeting this morning, holding rates again at 1.75%, but substantively changed the language around their key policy guidance.
From the source:
The Official Cash Rate (OCR) remains at 1.75 percent. We expect to keep the OCR at this level through 2019 and into 2020, longer than we projected in our May Statement. The direction of our next OCR move could be up or down.
As Imre Speizer at Westpac noted, this differs from the June statement, stretching out the projections substantially:
That compares with June's "The Official Cash Rate (OCR) will remain at 1.75 percent for now. However, we are well positioned to manage change in either direction – up or down – as necessary."

The OCR forecast starts to rise in  Q3 2020 (from Q3 2019 previously) and reaches 2.0% only in Q4 2020 (Q1 2020 previously). The GDP forecast was lowered.

Markets responded to the dovish signal: NZD/USD fell from 0.6750 to 0.6706, AUD/NZD rose from 1.1015 to 1.1071, 2yr swap rates fell 3bp from 2.115%, and 10yr swap rates fell 3bp from 3.015%. There's scope for these reactions to be extended during the day, since the risks of a slower economy is a narrative which has only recently taken hold in markets but was confirmed by the RBNZ today.
Indeed, the AUDNZD cross is moving substantially higher this morning: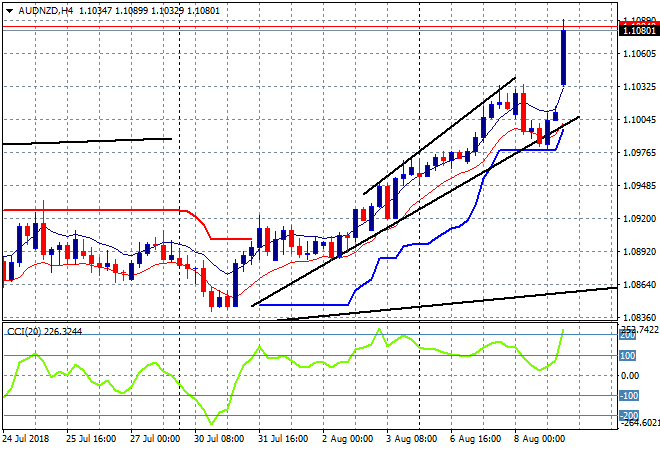 In fact this is part of a multi-week breakout, with the longer projections probably taking the cross back to the 2017 high near the 1.13 handle: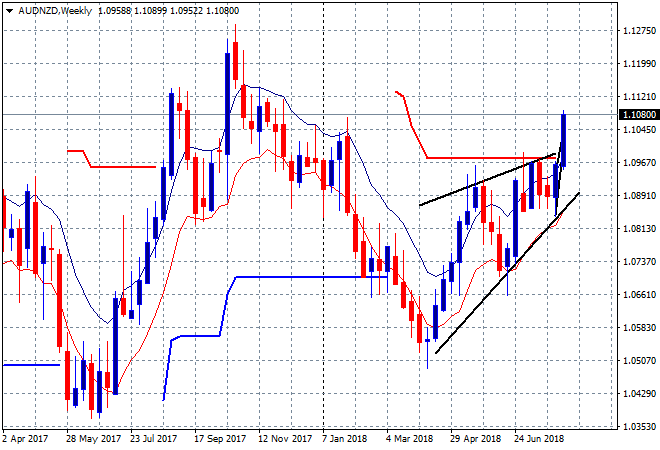 Time for a holiday and cross that ditch trendsetters!