Don't mistake RBA governor Phil Lowe for a house price bear as the AFR is doing:
The message for property investors: this is the housing downturn we had to have. Prior to the recent declines, price growth had outpaced incomes for quite some years, accompanied by a steep increase in credit.

"I was quite worried about that," Lowe said.

To address that over-extension of prices and borrowing, "I think we do need a period of moderate house prices or some declines," he added. And if we are going to have falling house prices, better now when Aussie and global growth is robust and everyone has jobs, he said.

This of course means any property investors hoping that the RBA might save their bacon with a rate cut shouldn't hold their breath.

Lowe also said house prices matter only as much as they potentially affect consumption, and therefore feed into forecasts for the things the RBA officially targets: inflation and unemployment.

The clear implication is that while the central bank has never hiked when house prices are falling, that's not to say they couldn't.
Garbage. Falling house prices have always triggered monetary easing in Australia and always will. Chart from UBS: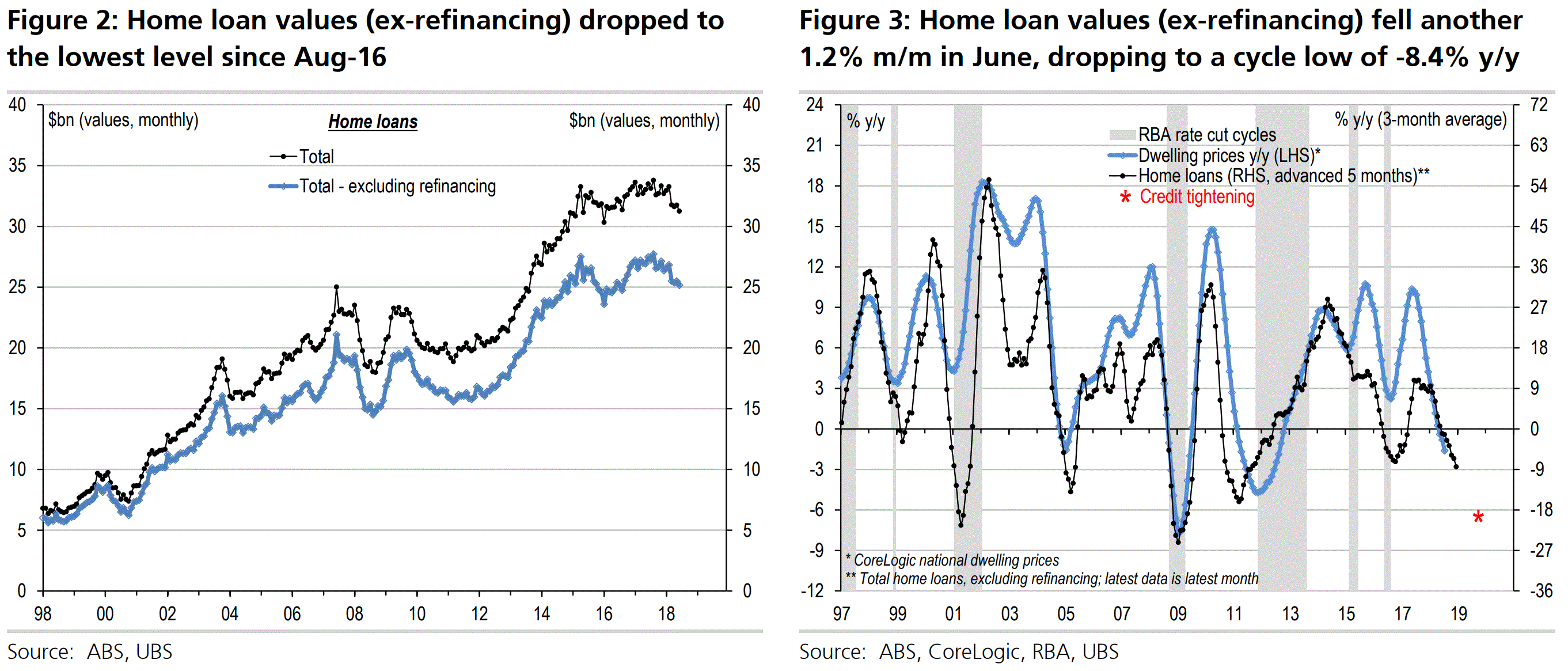 Note that rate easing cycles have always kicked in after house price falls of more than -5%. As well, see the run-up in household debt post-2012 on the left hand chart. That was after Glenn Stevens warned in 2010 that if household debt went any higher it would be dangerous. Phil Lowe was his deputy. Good one guys.
This is also why Phil Lowe holds the line on mass immigration. He's not so stupid as to think that the permanent supply side shock it delivers the labour market isn't sitting on wages. His criticisms of low wages growth are just virtue signalling. What this is really about is keeping the RBA's pet property bubble aloft. Phil Lowe knows that if the immigration rate is halved then it'll turn into a lead balloon.
Whatever it takes for the bubble and wages be damned is the RBA's secret credo.
All of this is important for the housing investor because it says that the RBA is no more nor less hawkish on house prices today than it ever has been previously. It is the market itself that will determine RBA action not the other way around. If house price fall much further then consumption will too, unemployment rise and rates be cut. Ipso facto.
What the housing investor needs to ask today is not whether the RBA is friend or enemy, it is always friend, it is whether the RBA (and the other house price bazookas) has any bullets left to fire.
That's where things get uncomfortable. The RBA only has a few cuts left and half of them will be kept by the banks so there is bugger all support there. Worse, there's the:
interest-only reset;
retrenching foreign buyers;
a certain Labor victory delivering negative gearing reform;
rising bank funding costs;
intense pressure to cut immigration;
a mature cycle that's going to bust some time soon, and
a stretched Budget that will not be able to deliver a repeat of GFC stimulus (though some will be forthcoming).
The RBA is nearly out of bullets just as the array of threats is ominous. I have no doubt that the kitchen sink will be thrown at house prices when the time comes. That will probably include the RBA launching quantitative easing. But it will only be enough for a temporary price reprieve as mortgage rates bottom out permanently.
Investors should forget Phil Lowe and focus on the architecture that produced the Aussie housing bubble. It is badly dated, its engineering supports fatally corroded, and the earth is quaking.
Phil Lowe is not a problem for the housing investor. Everything else is.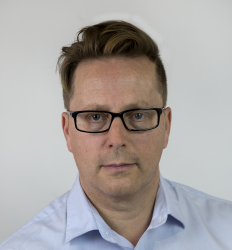 Latest posts by David Llewellyn-Smith
(see all)