by Chris Becker
As a chartist, this is my favourite release by the RBA – it's Chart Pack time! Let's go and unpack what the boffins at Martin Place have done on their etch a sketches..
First some global GDP, inflation and Chinese economic activity. Worldwide GDP is tracking at 4% – nice and smooth as the second wave of the Great Moderation continues?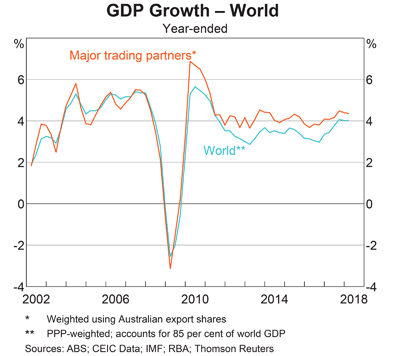 In East Asia the growing middle class – a fantastic and not enough celebrated triumph of capitalism for the non-West – continues: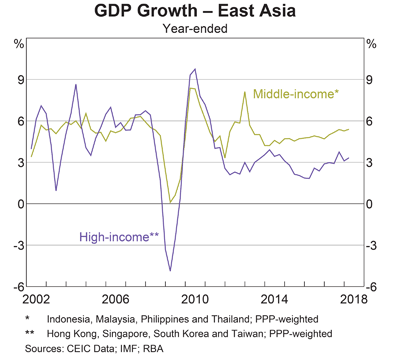 Meanwhile inflation is getting out of control – nearly 2%! The question is will be see a repeat and a too fast tightening in the last cycle ca. 2010 or some moderation before it even gets out of control due to the trade war?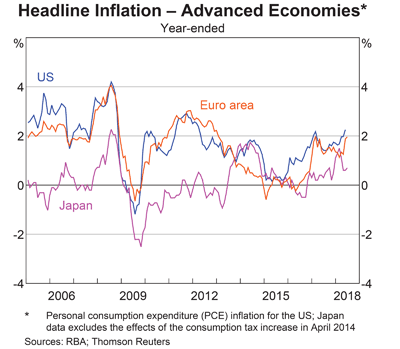 The Middle Kingdom continues to re-balance or is it? FAI is slowly melting alongside retail sales growth as financial conditions tighten: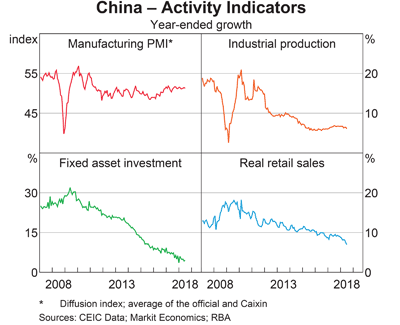 Now closer to home with GDP growth still tearing along, all due to super-high immigration rates, but unable to generate the sort of growth in past decades: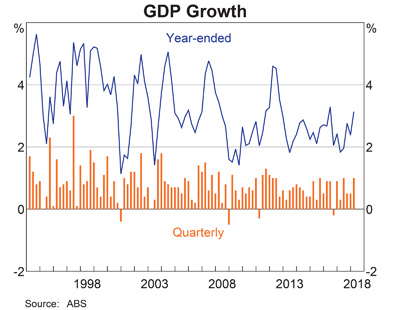 While the official CPI print shows a hovering around the magical 2% mark: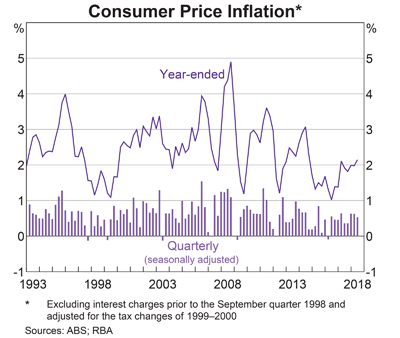 Domestic non-tradable inflation remains elevated: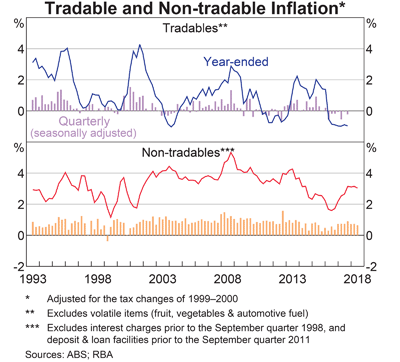 And now to the most important sector of the Australian economy: houses, with my absolute favourite chart, showing how nucking futs Australians are with what is just a utility…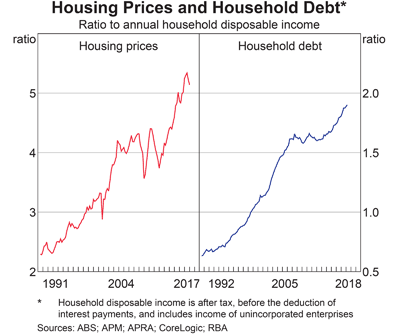 Nothing like doubling down on your crippling debt. Price growth is finally negative again after ridiculous levels since the 2012 bottom: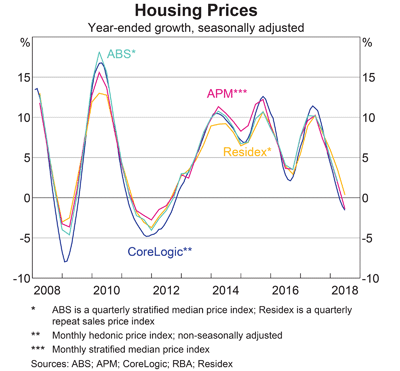 The main culprit of supply remains apartments: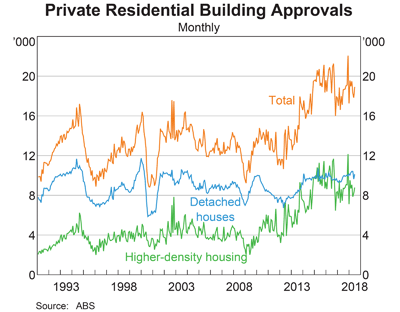 As investment finance starts to tighten due to macroprudential controls, but owner-occupiers keep lapping up the cheap debt: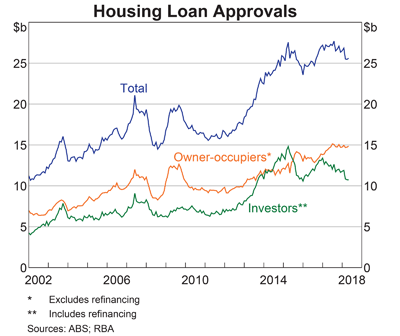 Meanwhile, the business sector is doing 2/5ths of nothing in terms of investment, sitting on piles of cash: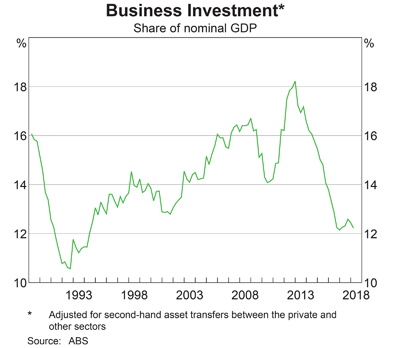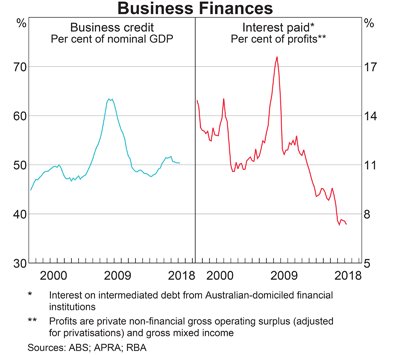 While capex remains floating for years and years, missing a huge opportunitiy because of the overinvestment in mining: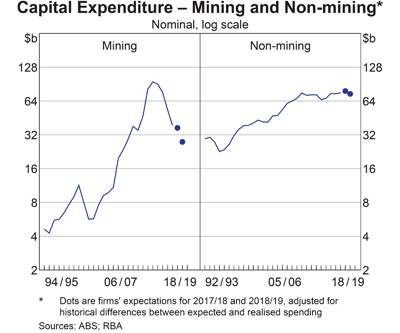 Which continues to dominate exports despite lower commodity prices: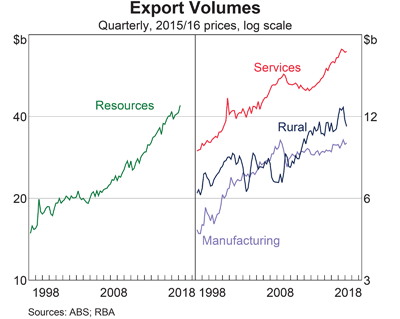 Keeping the artificially high terms of trade at levels that aren't yet upsetting the populous: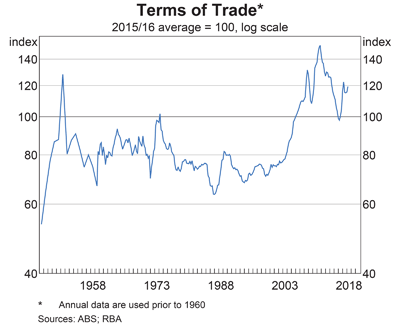 As the nation still owes a mountain of debt to foreign investors: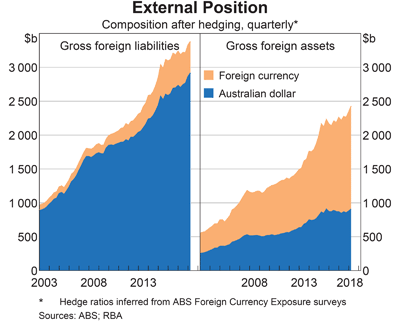 Bringing it home,let's look at monetary policy and equity/bonds plus how the banks continue to get away with taxpayer funded largesse. First, the Fed is pulling away fast: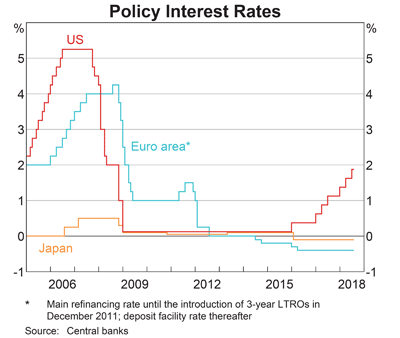 The flatlining RBA holding at 1.5% is pushing the bond yield differential to late 90's levels: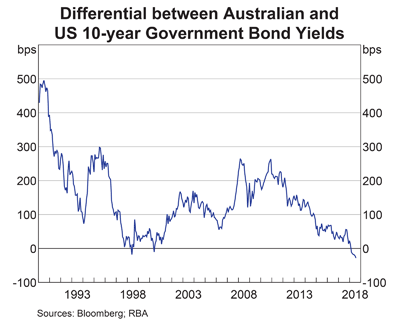 The worst chart in the pack – drawn by a six year old – shows how elevated the Aussie dollar is, I guess?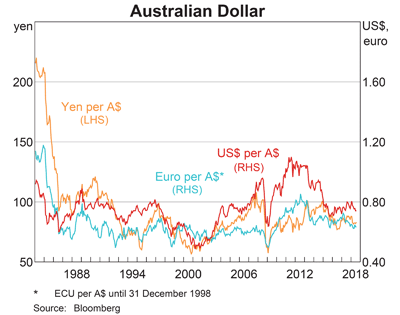 This chart goes to show how broken the Australian equity market is – still unable to do any decent capital raisings: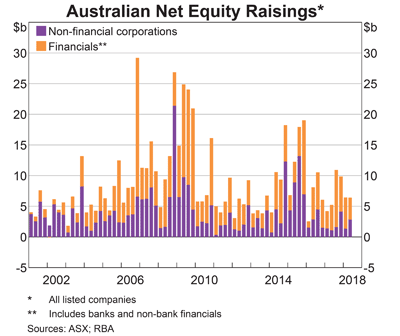 Crowded out by a huge increase in government bonds: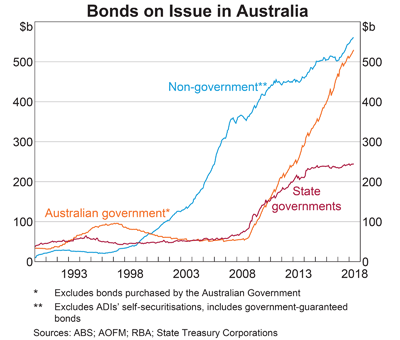 Finally to the banks. Keeping margins elevated: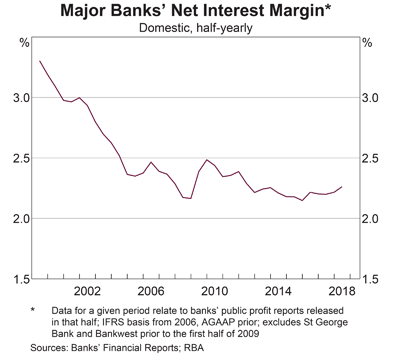 As profitability remains intact, save a few minor fines to pay the wet lettuce macroprudential police: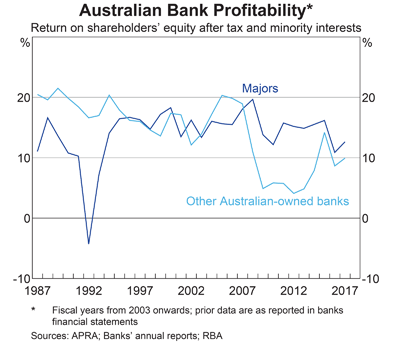 That ROE is disgusting for what is just a mortgage business, but when risk is socialised…NPA are slowly lifting but nowhere near dangerous, and anyway, the government will bail them out: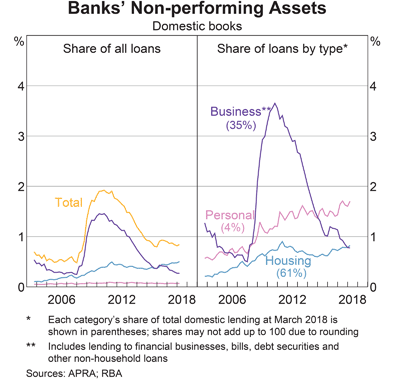 '
That's that!
Latest posts by Chris Becker
(see all)