Statistics New Zealand has released its labour force data for the June quarter, with the unemployment rate rising by 0.1% to 4.5%.
Below are the key points from the release:
Unemployment rate rose to 4.5 percent.
Underutilisation rate rose to 12.0 percent.
Employment rate was unchanged at 67.7 percent.
Filled jobs rose 0.8 percent.
Average ordinary time hourly earnings increased to $31.00.
Annual wage inflation increased 1.9 percent.
And below are the summary tables: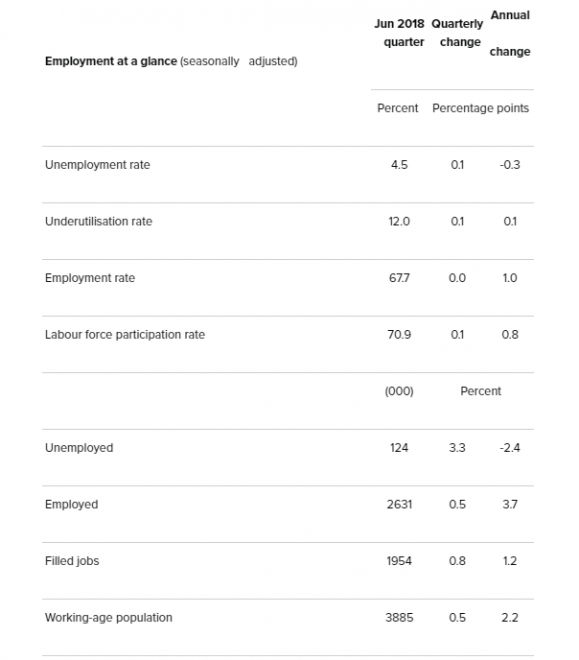 As shown above, employment rose by 0.5% in the June quarter to be up 3.7% over the year, whereas the labour force participation rate rose by 0.1% to 70.9% (up 0.8% over the year).
Trend jobs growth has been strong, but has faded more recently: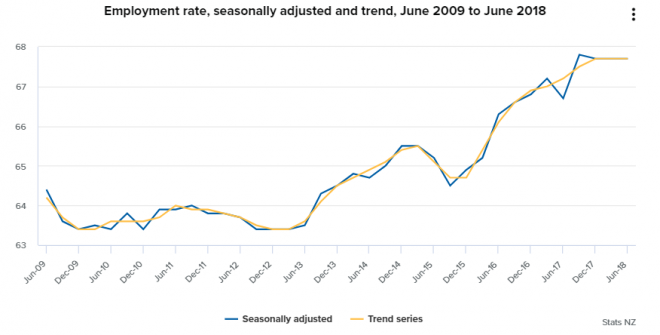 However, total weekly hours worked also rose by 5.4% in the year to June.
The news with respect to employee earnings was less positive: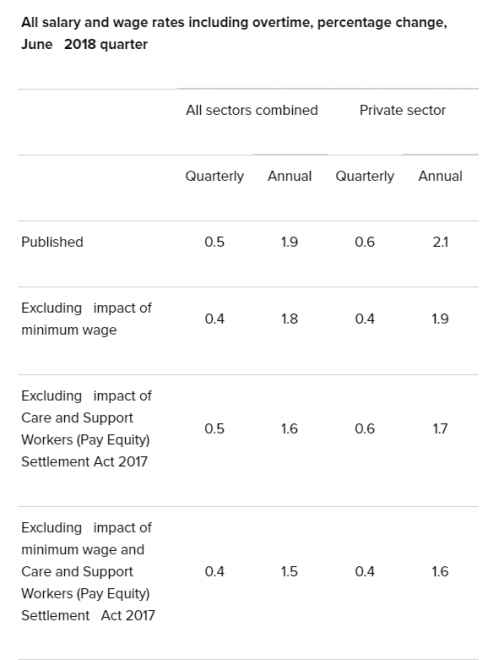 While wages grew by a weak o.5% in the June quarter and by 1.9% year-on-year, this was boosted by a legislated increase in the minimum wage. Like in Australia, NZ wages growth is very weak.
However, average ordinary time hourly earnings did rise by a stronger 3.0% over the year.
Finally, here's how New Zealand's unemployment rate (4.5%) compares against Australia's (5.4%):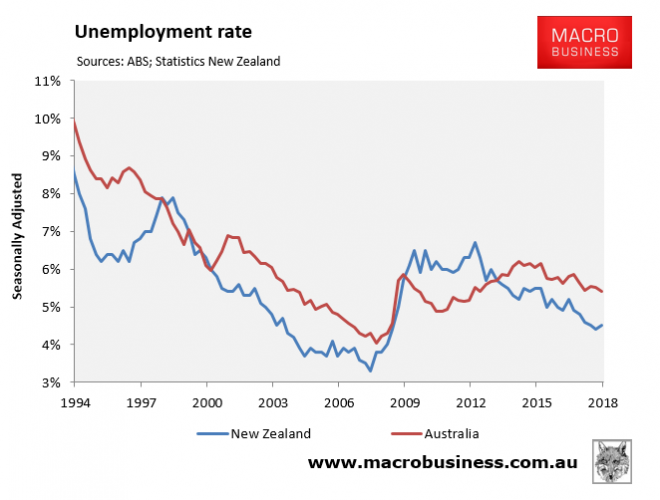 NZ's labour market is still much stronger.