The 29% crash in dwelling values in Perth and Darwin: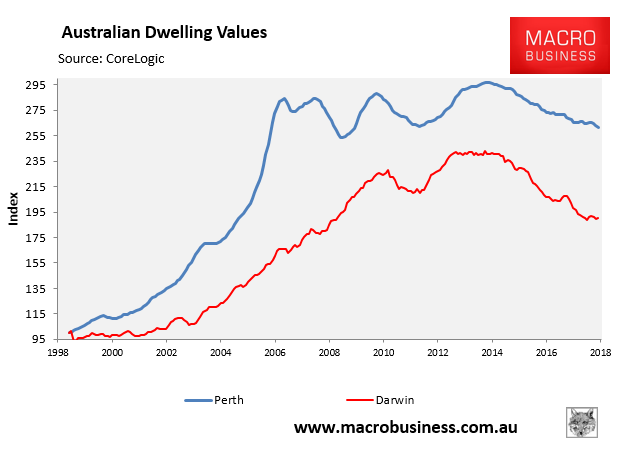 Along with the surge in rental vacancies in both markets:
rental vacancies: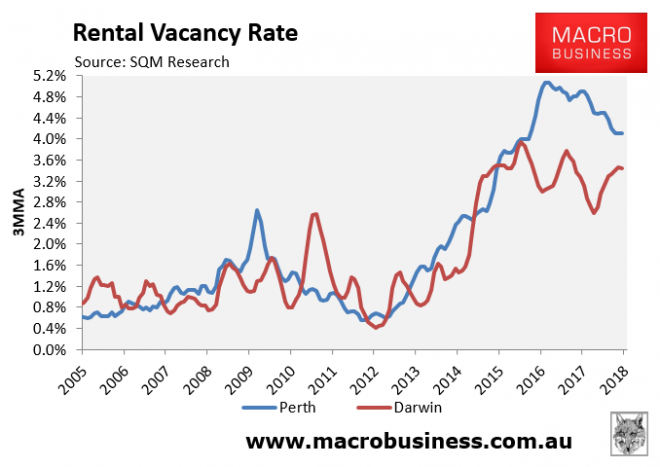 And the circa 20% collapse in rents: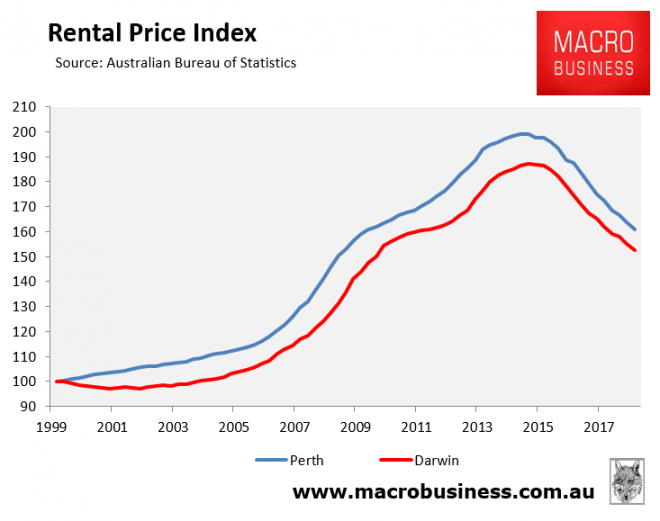 Has seen mortgage arrears lift in both jurisdictions, as reported by CBA's full-year profit results.
As shown below, overall mortgage arrears lifted across CBA's portfolio from 0.6% to 0.7%, driven by a rise in both owner-occupier's and investor's arrears: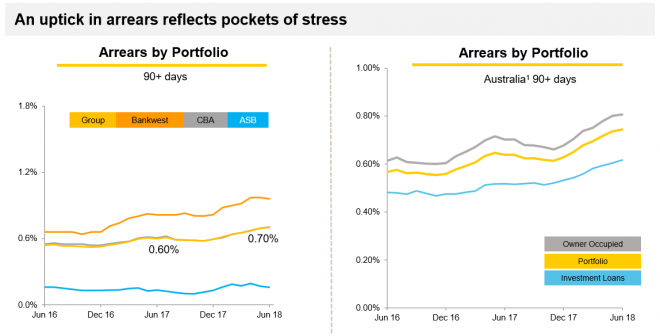 However, mortgage arrears have lifted particularly steeply in Western Australia and the Northern Territory, where arrears are tracking around 1.5%: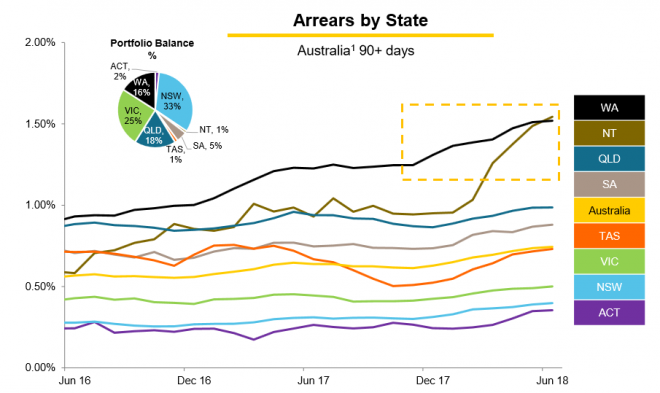 The CBA claims that the blow-out in arrears reflects "pockets of stress" as "some households experienced difficulties with rising essential costs and limited income growth", with Western Australia's weakness driven by "outer-metro and regional areas" rather than the mining towns.
Arrears are likely to remain elevated in both markets given population growth cratered just as dwelling construction boomed: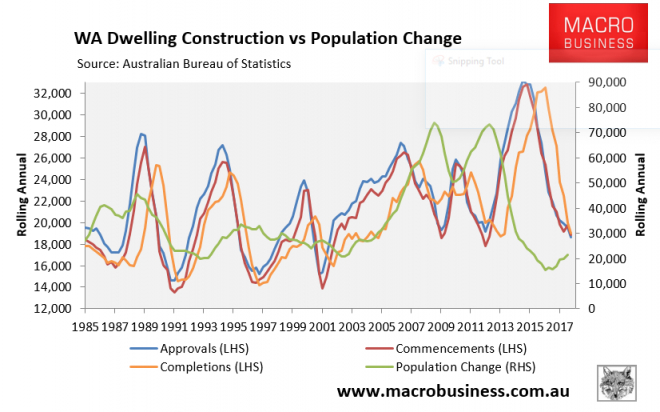 This oversupply will likely lead to ongoing weakness in both dwelling prices and rents, placing particular stress on investors, whose cash flow is being cut just as the interest-only mortgage reset takes place (lifting repayments by around 35% as loans convert to principal and interest).