Nearly a year after Holden closed its assembly operations in October 2017, ending 69-years of local production and axing close to 1,000 jobs, there's some good news to report, with Holden to employ 150 engineers as it becomes GM's R&D hub developing autonomous and electric vehicle technology. From Manufacturing Monthly:
At a media event held at Holden's Port Melbourne headquarters, GM executive vice-president of global product development – and former Holden managing director – Mark Reuss, expressed the brand's commitment to autonomous and zero-emissions vehicles, for which Holden in Australia will play a "significant role."

Reuss said Holden will quadruple its R&D budget from the current $30 million to $120 million a year to boost its design and engineering workforce to develop cars of the future for General Motors globally.

All 150 of the vacant positions are expected to be filled by the end of next year, recruiting both experienced and graduate engineers, bringing the Australian design, engineering and development team to over 500 strong…

"The world-class vehicle engineering capability we have at Holden in Australia will play a significant role in GM delivering its commitment to create a world with zero crashes, zero emissions and zero congestion."

Holden's executive director of engineering, Brett Vivian said the jobs boost follow significant upgrades to the company's emissions test lab and test tracks at the Lang Lang Proving Ground on the southeast outskirts of Melbourne.

Holden's expansive Lang Lang proving ground was recently upgraded courtesy of a $15.9million joint investment by GM and Holden.

The facility, 90-kilometres south east of Melbourne, features 44-kilometres of road systems, including the upgraded 4.7km four-lane circular high-speed bowl, a 5.5km ride and handling course, a 1.8km noise and road testing stretch, and a 98m diameter skid pan.
As an aside, the Department of Employment's latest 2018 Employment Projections, released last week, predicted a small rebound in Australian manufacturing employment, brought about in part by the lower Australian dollar:
The long-term decline in Manufacturing employment is expected to abate over the five years to May 2023, with employment in the industry projected to grow by 8500 (or 0.9 per cent). Notwithstanding the long-term trend of falling employment in many sectors of the industry, this glimmer of hope reflects the increased competitiveness provided by the lower Australian dollar combined with an increased focus on adding value in global supply chains rather than in basic manufacturing.

It is also, in part, that there is no longer a drain on employment growth from the Motor Vehicle and Motor Vehicle Part Manufacturing sector since the Ford, Holden and Toyota closures have been finalised. Government expenditure on defence has also supported other manufacturing sectors, particularly Other Transport Equipment Manufacture.
Here's hoping!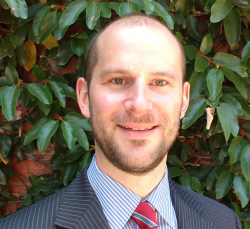 Latest posts by Unconventional Economist
(see all)