by Chris Becker
It's been a tough road for those long gold, particularly in USD terms, with the "precious" metal losing over $100 per ounce in the last two months:
This is part of a secular decline, with gold being in a bear market for over seven years, having peaked at $1920USD per ounce in September 2011. The last two years has seen a small resurgence back up to ca. $1400USD per ounce, but it has failed twice now to breach that key resistance level, setting up a multi-month bearish double top pattern, presaging a fall back to its recent terminal lows at just above $1000 USD per ounce: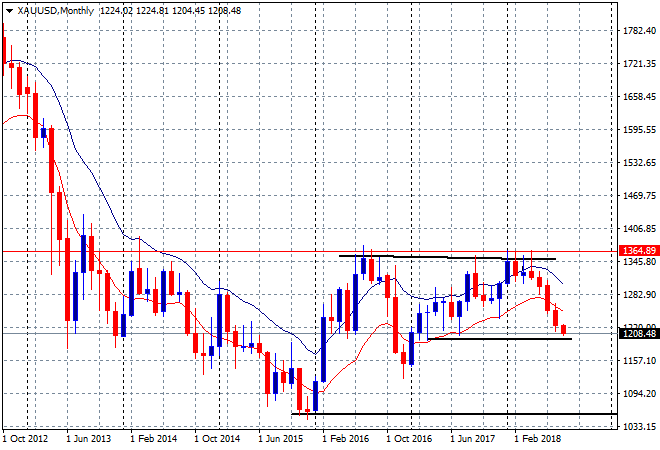 With the Federal Reserve hell bent on "normalising" interest rates, there's also the added pressure of hedge funds putting on drastically short positions in gold, now net short for nearly two months: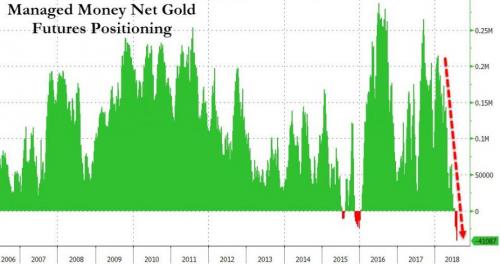 The upside? Note how the last time hedge funds were literally caught short in late 2015, gold suddenly reversed and put on a 30% plus rally.
With crowded market expectation about the USD, inflation and US economic strength it's fashionable to join the crowd here and despise gold for its safe haven status. But one thing learned hard from years of being knee deep in markets is to always be suspicious of low volatility and crowded positions.
Latest posts by Chris Becker
(see all)