I have complained repeatedly that Australia's universities have turned into 'degree factories' since student numbers were uncapped in 2009, whereby universities teach as many students as possible to accumulate Commonwealth government funding through HELP/HECS debts, as well as via the explosion of foreign students: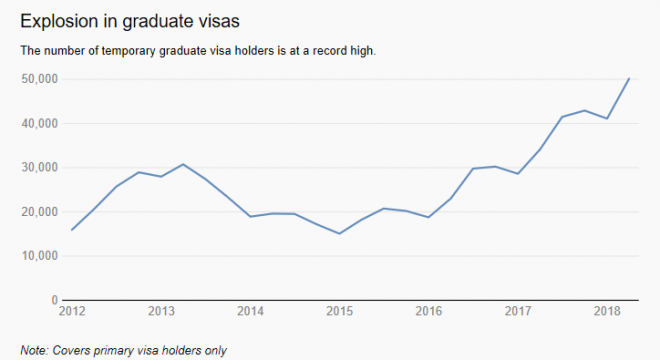 At the same time, quality of teaching, and students' ability to secure subsequent employment, remain distant priorities.
There is one lucky segment of society that has benefited greatly from the explosion of student numbers, which led to a $2.8 billion taxpayer-funded bonanza for universities: vice chancellors.
As reported in Fairfax, Australian university vice chancellors have seen their salaries balloon, with the average salary package now approaching $1 million:
University leaders are picking up major pay rises, taking the annual average salary of vice-chancellors in NSW and Victoria to just below $1 million.

Michael Spence, the vice-chancellor of Sydney University, is the highest paid of all, having seen his salary rise 60 per cent in just five years to $1.45 million.

And Melbourne University's Glyn Davis is not far behind, with a $150,000 pay rise in the last year taking his total remuneration to $1.3 million.

Analysis of financial disclosures of 21 universities in NSW and Victoria by Fairfax Media shows eight paid their vice-chancellors more than $1 million in 2017, compared to six last year.

The average pay, which often includes homes on campus and other benefits, rose to $970,000.

By comparison, Oxford University vice-chancellor Louise Richardson is paid £350,000, or $615,000…
Nice work if you can get it! Shame for the taxpayers and students that pick up the tab for this largesse. And pity for the growing army of graduates struggling to gain meaningful employment upon receiving their increasing useless degrees: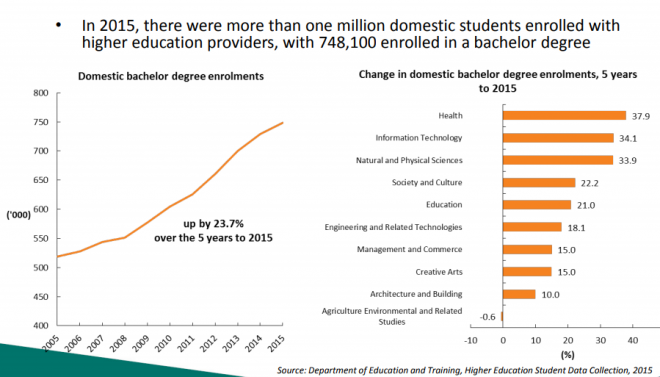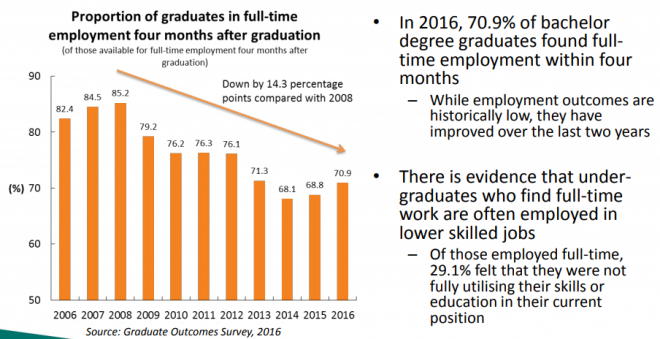 And whose HECS-HELP debts have ballooned: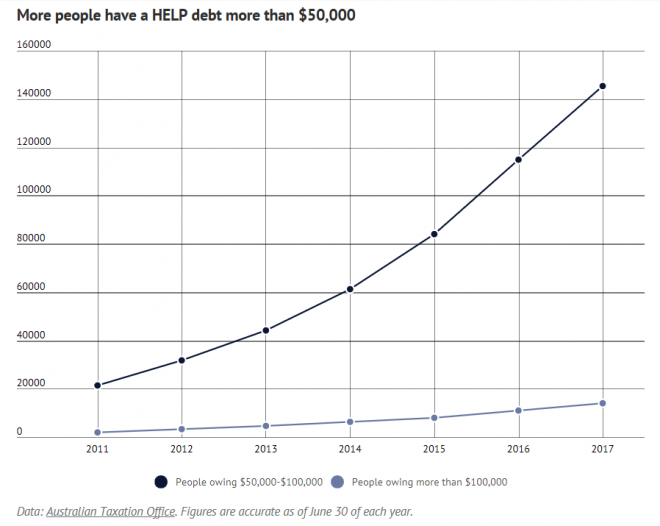 Leith van Onselen is Chief Economist at the MB Fund and MB Super. Leith has previously worked at the Australian Treasury, Victorian Treasury and Goldman Sachs.
Latest posts by Leith van Onselen (see all)