While the second tranche of anti-money laundering (AML) regulations capturing real estate agents, accountants, lawyers, and other non-financial businesses have remained in limbo in Australia since we first agreed to implement them in 2003, and have since been delayed continuously by the Australian Government, New Zealand is implementing the rules. From Interest.co.nz:
The Government is trying to take the public with it as it rolls out the second phase of the Anti-Money Laundering and Countering the Financing of Terrorism (AML/CFT) Act.

It is launching a public information campaign, 'Keep Our Money Clean', as accountants, lawyers, real estate agents, high value dealers and the New Zealand Racing Board join banks, casinos, a range of financial service providers, and some trust and company service providers in needing to comply with the Act.

The campaign website explains:

"Any business that provides these services will need to put systems and processes in place to prevent criminals from trying to exploit them, and ensure they can identify their customers, know their addresses and, in some cases, know the sources of their customers' funds.

"Additionally, all businesses and service providers covered under the AML/CFT Act (including those from the first phase) will now have reporting requirements that relate to particular transactions as well as suspicious activities…

Justice Minister Andrew Little says the 'Keep Our Money Clean' campaign starts today and will run in four stages as new business sectors come under the AML/CFT Act.

The Act affected lawyers from July 1, and will affect accountants from October 1, real estate agents from January 1 2019, and high value goods dealers and the New Zealand Racing Board from August 1 2019.
A veritable conga-line of reputable international organisations have urged Australia to meet its global commitments to implement AML for real estate gatekeepers. There has also been frequent reports suggesting that money laundering through Australian property is rife.
For example in 2015, the global regulator of money laundering – the Paris-based Financial Action Taskforce (FATF) – released its mutual evaluation report, which found Australian homes are a haven for laundered funds, particularly from China. In June 2017, FATF also placed Australia on a watch list for failing to comply with money laundering and terrorism financing reforms.
In March last year, Transparency International ranked Australia as having the weakest anti-money laundering (AML) laws in the Anglosphere, failing all 10 priority areas.
In December, the OECD Working Group on Bribery in International Business Transactions urged Australia to implement the second tranche of AML legislation covering real estate, noting that the entire ecosystem for the buying and selling property using cross-border fund flows is beyond the reach of regulators.
And in February, the Tax Justice Network released its Financial Secrecy Index for 2018, which joined the conga-line shaming Australia for failing to police the international dirty money flooding into the housing market.
In November 2016, the Turnbull Government issued a consultation paper seeking feedback on implementing the AML second tranche. The period for public submissions ended on 31 January 2017, followed by a series of round-tables with industry stakeholders. The Government had promised to finalise the new rules by the end of 2017 – a deadline that has well and truly lapsed.
In February, an MB Reader requested that their federal MP, Kelly O'Dwyer, provide an update on the AML second tranche. In her response, Ms O'Dwyer noted that these reforms would be "progressed over 2018-2019".
The federal government conducted similar consultations on the AML second tranche in 2008, 2010, 2012 and 2014, all of which failed to deliver legislation as promised. And now the government appears to be stonewalling once again.
The only conclusion that can be drawn is that the Australian Government has little genuine interest in policing this issue, and is tacitly complicit with the dirty foreign money flooding into Australia's homes and robbing young Australians of a housing future.
However, as New Zealand strengthens its AML rules, it should place even greater international pressure on the Australian Government to follow suit, given Australia would become the South Pacific's sole money laundering haven.
The Australian Government will no longer be able to plead ignorant and continue ignoring the dirty money flooding into our homes.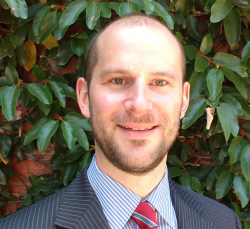 Latest posts by Unconventional Economist
(see all)