Six years ago, I penned an article entitled Why developers land bank, which attempted to explain the drivers and motivations for land banking.
Included in this article was the argument that land banking is more common in markets with regulatory barriers to land supply, such as urban growth boundaries (UGB), because this restricts competition from adjacent land owners on the wrong side of the UGB.
By contrast, by removing the UGB, competition from adjacent land owners would increase, in turn making land banking particularly risky since another nearby owner would always have the opportunity to move to the market ahead of the land banker.
Indeed, the benefits of liberalising the land market and planning system were acknowledged by Dr Arthur Grimes, former Chair of the Board of the Reserve Bank of New Zealand, who noted:
…that it is important to ensure that developers are competing with each other for the right to develop, so as to ensure that the land is offered at the most affordable price. Where competition amongst developers is limited by land availability constraints, the resulting prices will incorporate monopolistic rents (leading to high land and house prices).
In the lead-up to the New Zealand General Election, held on 23 September 2017, Labour announced as part of its housing platform that it would remove Auckland's urban growth boundary (UGB) – a policy that was confirmed by newly-elected Prime Minister Jacinda Adern's 'speech from the throne' in November:
"This government will remove the Auckland urban growth boundary and free up density controls. New developments, both in Auckland and the rest of New Zealand, will be able to be funded through innovative new financing methods like infrastructure bonds".
And confirmed by Housing Minister Phil Twyford:
"…if we want a lasting solution to this problem, we have to make reforms that will allow the market to deliver better outcomes on its own, and the two really big things that we have to fix are the broken system of financing infrastructure that stops the city from growing, and the highly restrictive planning rules like the urban growth boundary".

"But you can't fix the urban growth boundary without fixing the financing issue."

Twyford said he was working "as a matter of priority" on developing infrastructure bonds to finance new roads, water and sewerage. He has said previously that the bonds could be issued by a central Government agency and repaid over 50 years by targeted rates on properties in new developments served by the infrastructure.

He has also said that the regulated rural/urban boundary "has created an artificial scarcity of land. It is an open invitation to land bankers to speculate on rising prices"…
With this background in mind, long-time housing affordability campaigner, and co-author of the Demographia International Housing Affordability Survey, Hugh Pavletich, has attacked the Labour Government for dragging its heels on removing Auckland's UGB:
"To date there has been no progress on the abolition of urban limits and the appropriate bond financing of infrastructure," Pavletich said…

Pavletich said Twyford had gone "seriously off message, inflicting us with constant doses of density drivel (with light rail for bad measure), as he unwisely capitulated to elements to the left of Labour".

Pavletich believed the former National-led government had lost the election mainly due to its housing failures, and the current Government's survival would depend on whether it could meet public expectations to solve the housing crisis…

In a statement in 2016, Twyford said the then-government should rule out any possibility of an urban growth boundary in Auckland Council's Unitary Plan if it was serious about fixing the housing crisis.

Twyford said that then-building and housing minister Nick Smith needed to stop land bankers by doing away with the urban growth boundary – "and make sure it doesn't re-emerge under a different name"…

An overly restrictive planning system that stops the city growing up and out is one of the main causes of the housing crisis. The other factor stopping our cities from growing is the broken system for financing the infrastructure for urban growth," Twyford said.

"The Government is working hard on developing new approaches to infrastructure financing…
First Labour capitulated on its promise to lower immigration. Then it severely watered down its Kiwibuild house building program. And now it has seemingly placed abolishing Auckland's UGB and reforming infrastructure financing on the back burner.
It's still early days, but the signs coming from Labour are not good when it comes to housing reform.
It seems politicians only care about housing from opposition.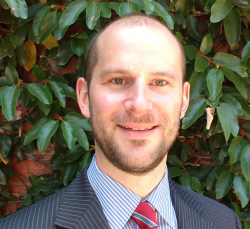 Latest posts by Unconventional Economist
(see all)