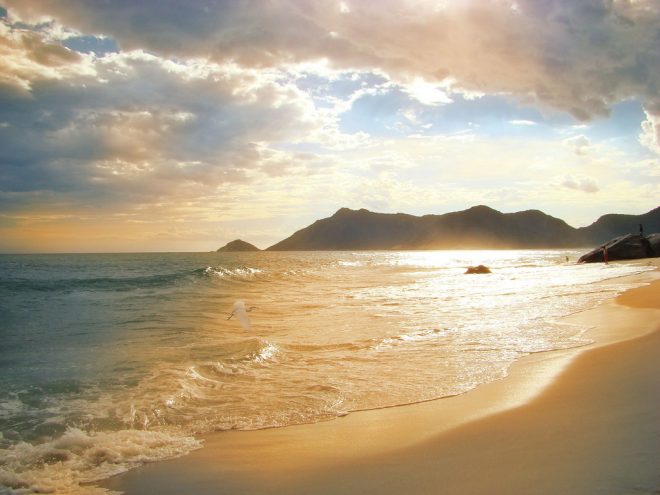 Trumps new round of tariffs has pulled the rug out from the confidence rally of recent days with the Chinese stock markets taking the biggest hits. The USD is rallying against the Yuan and the Aussie dollar in response and combined with the lead here in Asia is sure to put a dampener on the upbeat earnings season start on Wall Street tonight.
The Shanghai Composite is off more than 2% to close at 2761 points, well below the previous level of support at 2800. The Hang Seng Index is down a similar amount, off 1.6% to 28210 points. This takes back all the previous gains on the recent swing and back to key support near 28000: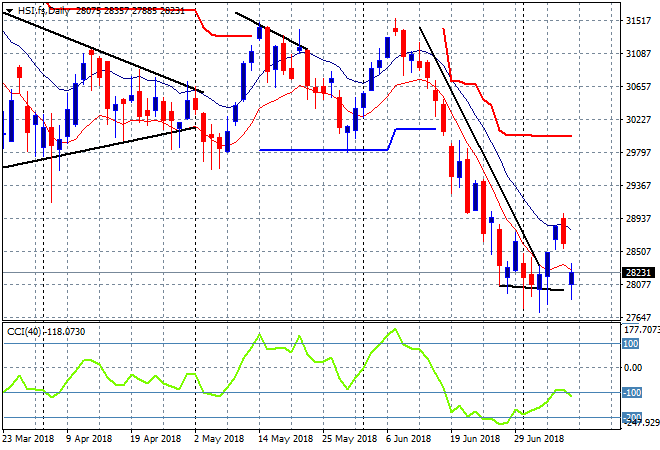 S&P futures have retraced significantly alongside Eurostoxx, with the latter down 0.7% as risk re-evaluates the tariffs. I said yesterday that price action smelled more like a rollover with price well extended and momentum reverting to the mean, and now we've got trailing ATR support under threat to turn this into another dip: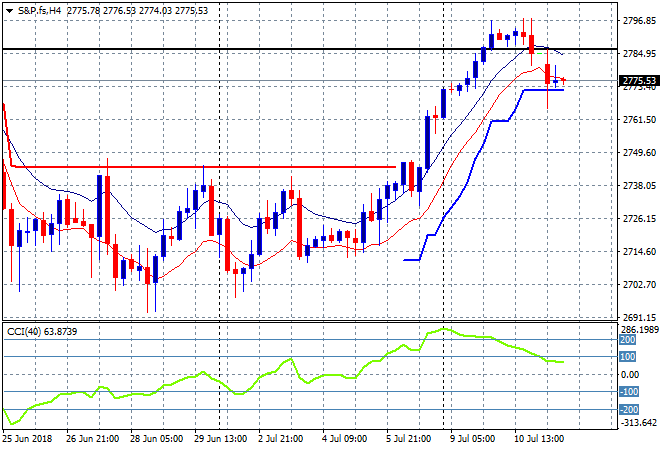 Japanese stocks pulled back with the Nikkei 225 down 1.2%, closing at 21932 points, reclaiming the previous session gains and now back below daily ATR support at the 22000 point level. The USDJPY pair is back above temporary resistance at the 111 handle, with momentum now back on track and overcoming the usual Yen safe haven bid: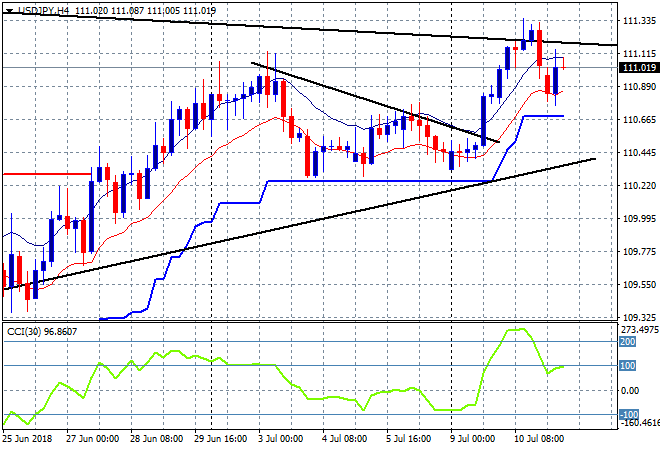 The ASX200 was not left unhurt, falling some 0.7% to close at 6215 points, still holding onto what has been sturdy buying support throughout this trade war so far. The Aussie dollar however has taken a heavy hit, retracing straight to ATR support at the 74 handle and possibly wipe out all of the pre NFP gains: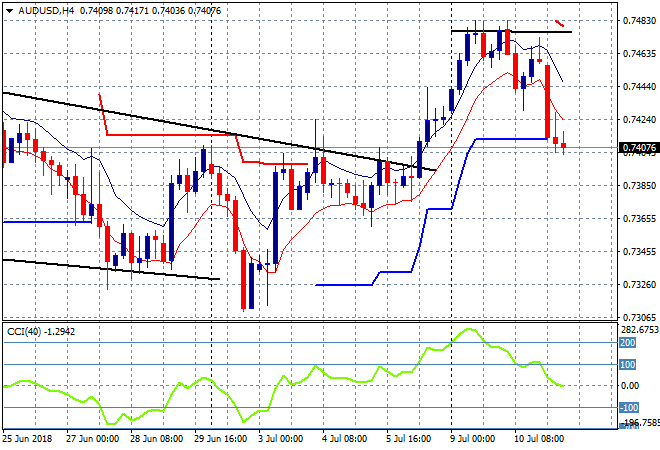 The data calendar continues tonight with the US earnings season and both Mike Carney and Mario Draghi delivering currency sensitive speeches with the possible catalysts of Trump in Europe.