So says Guardian columnist Van Badham:
As social media birth announcements go, Jacinda Ardern's handheld Facebook Live of herself and her newborn Neve Te Aroha Ardern Gayford is charming.

New Zealand's prime minister introduces her new baby with radiant sincerity. She thanks her midwife and the hospital staff for their generous professionalism, and New Zealanders for their kindness and gifts. With a quick cutaway, she even jokes with the baby's father about his "dad jumper".

But as a political communication, the video is matchless. In an epoch overcast by growing shadows of reenergised rightwing authoritarianism, Ardern's public hospital nativity offers a luminous symbolic affirmation of her leadership not just of New Zealand, but of the western electoral left.

The leader of the first Labour government in New Zealand for a decade shares the explicit left agenda for investment in health, education and climate action, public housing, social justice. Ardern's pledge to build "a kind and equitable nation where children thrive, and success is measured not only by the nation's GDP but by better lives lived by its people" is the ancient standard of our side.

…If today's left is going to stand a chance against an ascendant, muscular right, my hope is that she and other avowed socialists emerging within her electoral generation eschew the stale temptations of left melancholy for energising examples of a visionary left that looks as different to its past as a pregnant woman in a feathered cloak does to a room of suited men.

"Strong men" of the right are now lining up governments from Italy to Turkey to the USA. The times of the now are ones in which we can construct majorities of a diversity they cannot – and do not wish to – represent. We can hope the influence of Jacinda Ardern and Alexandria Ocasio-Cortes spread, or we can ensure that it does. The stakes for the marginalised remain life and death.
We interrupt this broadcast for a little dose of reality. Jacidna Ardern was put into power by Winston Peters. The decisive policy commitments that got her the nod were cuts to immigration and comprehensive policy reform for housing affordability. Since she took power, Ardern has backslid on both. The immigration floodgates are being opened. From Interest.co.nz:
…the Government's just made it a whole lot easier for degree-level students to come and work in New Zealand and presumably to make their way toward residency if they want. …all students are still going to be allowed to work during their course, continuing on from the changes National made in 2013 and which opened the immigration floodgates.

But there's more. In effect the new measures announced during the long holiday weekend (when people might have been bothering with other things and been looking elsewhere) retain the status quo of a one-year work visa for people coming here to do 'soft' sub-degree courses.

However, the new measures now triple the time that degree-level students can work 'no-strings-attached' from one year to three years.

What's been removed is the two-year employer-sponsored part of the deal, which used to apply to both degree level and non-degree level course, and which has been undoubtedly used by unscrupulous employers to exploit people keen to get into New Zealand and stay…

… surely the move to allow open slather for three years in the work force for degree level students will just lead to a redirection of people currently doing those short sub-degree courses into longer degree courses, won't it?…

The door is still wide open for people coming to New Zealand ostensibly for study to then seek to stay permanently…
Commentators are also concerned that Labour will fail to meet its promise to build 100,000 homes over the next decade:
The Government's KiwiBuild programme could add as few as 9200 extra properties to New Zealand's housing stock over the next four years, an economist says…

And that figure makes no allowance for the crowding out of private sector work by the increase in central government activity – something that we see as being a substantial risk in the near term"…

KiwiBuild has been touted by the government as a key part of the solution to the country's housing woes. It aims to deliver 100,000 houses over 10 years, over and above what the market would have produced otherwise. Half will be in Auckland…
Housing Minister, Phil Twyford, also appears to be backsliding on Labour's commitment to remove urban growth boundaries, which would lower land prices, especially around Auckland:
"We really need to intensify. On the fringes, it's expensive to build the infrastructure — and people want to be close to the jobs. Given the housing choices and the lifestyle choices, a young family wants an affordable place that's not three-quarters of an hour drive on the motorway. They don't want to spend the weekends on mowing and gardens."

He echoes the vision of urbanists around the world, of apartment or terrace housing that is part of a walkable community, five minutes from transport hub with frequent service, density done well, high-quality builds…

The tangle comes with the high price of urban land. Without going into specifics, Twyford insists there are things that can bring down the price of urban land, free up density and height so that buildings can go up and allow spread without the cost of infrastructure…

He is inspired by cities such as Hong Kong where the transport authority builds housing above the transport hubs…
A point explicitly acknowledged by analyst Rodney Dickens:
Labour appears to be falling into the trap of believing higher density housing around transport hubs will provide much more of a solution to the housing affordability problem than it will. Instead of putting top priority on addressing the problem of expensive sections

Labour appears to be focused too much on trying to force-feed the market the types of housing it would like to see built.

It is still early days for Labour's housing policies but my sense is that they won't do enough to solve the largest problem. Labour's policies are also likely to crowd out private sector building much more than the government has suggested.

…section prices and new housing costs in Auckland have risen to levels that are having a large negative impact on the level of building. The huge increase in section prices means a growing proportion of would-be new home owners have been priced out of the market…

Talk of dumping the Auckland urban limit so much cheaper raw land costs are possible seems to have faded. This is in the context of a Motu study a few years ago showing that the urban limit meant raw land costs were 8-9x higher just inside the limit than just outside. But progress on this front is likely if a comprehensive change to funding and paying for new infrastructure is implemented.

Labour's concept of what is affordable is well off the mark. Affordable house and land packages for first home buyers appear to have been defined as $500,000-600,000 for Auckland and $300,000- 500,000 elsewhere. This does not represent genuinely affordable housing for most first home buyers.

Labour's plan is focused too much on force-feeding housing to the market without giving top priority to the most important issue, which is getting down section prices. Using taxpayer money to fund building and using government land potentially at subsidised prices to make it work for a period isn't a fundamental, long-term solution.

The PM has suggested apartments offer a solution to affordability, but the evidence in terms of building costs contradicts this. The chart below shows the average square metre cost in Auckland for apartments, stand-alone houses and townhouses/flats/units. The building consent data shows the square metre cost for apartments being almost double that of standalone houses and townhouses etc…

I see a somewhat misguided belief that building more intensive housing in existing urban areas doesn't come with significant infrastructure costs. Increased population density puts pressure on often ageing infrastructure while retrofitting existing infrastructure like sewerage comes at a high cost.

I see a misguided idea that the market has failed to deliver the sorts of housing people want which partly relates to the misguided view that intensive housing can solve the affordability problem when it has failed to do so. The market and consumers only responding to the environment they face. Cheaper sections in Greenfield subdivisions are critical to reducing land price in general including for higher density housing. I am concerned Labour's policies don't put solving this most important part of the affordability problem at the forefront.
In  the lead-up to last year's September general election, MB praised New Zealand Labour's housing platform because it promised to address both supply and demand distortions via negative gearing reform, banning foreign buyers of existing homes, tighter capital gains taxes, removal of urban growth boundaries, plus bond financing for infrastructure. We also praised its plan to reduce immigration by around a third, which would help to relieve chronic housing and infrastructure pressures, especially around Auckland, and help lift wages for the unskilled. We liked Jacinda Ardern not because she is a chick who wears nice clothes but because her policies sought to manage globalisation in the interests of New Zealand's marginalised working classes and youth.
That she is still a sheila wearing nice clothes remains irrelevant. What matters is that Ardern appears to be turning into just another cookie cut politician that is abandoning her policy commitments like wailing children. By doing so she is embracing the open borders doctrine of the neo-liberal Right, just with a pretty face.
As a result, New Zealand's marginalised classes – not individuals of a certain hue or sex – are worse off than ever, more pissed off than ever to boot, and more than ever likely to vote for the "muscular right" because at least it has the balls to do what it says it will. To wit: Donald Trump.
This point is made even more explicit by another Fake Left commentator at The Guardian. Greg Jericho spent his time on the weekend worried about the tax cut class war:
This week saw criticism of Labor starting a class war. But the real class war is being fought by those who seek to erase people on low and middle incomes from the debate. And too often the media are willing participants in this erasure.

Let us be honest: Australia is a nation whose politicians are for the most part drawn from similar socioeconomic (and education) backgrounds, covered by journalists who (including myself) come from similar backgrounds, and where any interruption to this course of events – such as when Ricky Muir was elected to the Senate – is greeted with a barely disguised level of condescension that someone not university educated or white collar has deigned to enter the sanctum.

It is a situation of course not solely devoted to income – gender and especially race are also major factors at play. In positions of power we remain a very white, relatively well-paid male nation (and I speak as one of that group).

It is not a situation without consequences.

Retirement age of 70? Well, that seems doable to one who sits behind a desk. The shift of jobs to the services sector? Well, after all, who would want to work in a factory? Low levels of industrial disputes? That must be good – let me quote some measure of international competitiveness while I pass over these record low wages growth and wonder at the coincidence.

It's the type of thinking that has journalists asking "Is $120,000 the new rich" because that will generate a headline without even caring that it is more than double the median income.

And it is why I have little time for the theatre criticism that can infest political coverage where journalists writing for publications whose target audience is the very wealthiest in our society talk about how Labor's "class war" attacks on Malcolm Turnbull are poor politics that won't fly, and are divisive.

That's pretty rich given today low-paid fast-food, hospitality, pharmacy and retail workers around the country are seeing cuts to their penalty rates.
Jericho is right to couch the Coalition's proposed tax cuts as a class war. But, unfortunately, he is in on it as well. Cuts to penalty rates are tiny in the spectrum of the war on wages. Much larger is the mass immigration drive which is flooding Australia with cheap labour and undeniably destroying industrial relations standards across the labour market. Yet according to Jericho we can't talk about that because it's racist.
The Guardian's cultural Marxists have so completely lost touch with the class ideologies that give the Left meaning that they have become its most toxic apostates.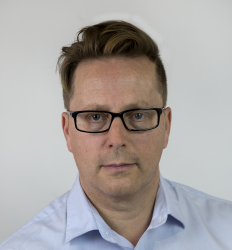 Latest posts by David Llewellyn-Smith
(see all)