From NAB's quarterly property industry survey yesterday:
-Survey-Q2-2018

NAB's survey results have highlighted to a trend decline in foreign buying activity in recent quarters resulting from policy changes in China on foreign investment outflows and tighter restrictions on foreign property buyers in Australia.

In Q2 2018, there were fewer foreign buyers in the market for Australian property, with their market share dipping to 9.6% (10.9% in Q1 2018) in new housing markets and to 4.8% in established housing markets (5.7% in Q1 2018 and their lowest share since Q1 2012).

In established housing markets, the share of sales to foreign buyers fell in all states. They continued to be most active in VIC but their market share of total sales fell to a 4-year low of 6.2% (8.2% in Q1 2018). The decline was even more pronounced in NSW, where their market share fell to 4.8% (5.4% in Q1 2018) – the lowest level in over 6 years. In QLD, foreign buyers accounted for 5.4% of total sales (5.6% in Q1 2018), while in WA their share fell to 2.2% (4.7% in Q1 2018).

erty

In new property markets, the share of sales to foreign buyers fell in all states except QLD where their share jumped to 22.8% (11.5% in Q1 2018). This may have reflected anecdotal reports of increased Chinese property investment associated with record numbers of Chinese student enrolments in the state.

In contrast, the share of foreign buyers fell to 11.7% in VIC (down from an average of 14.4% since the survey started), 7.4% in NSW (from an average of 10.2%) and 4.6% in WA from an average of 6.8%.
The boom is over and with a falling CNY more likely than not to need further capital controls it will probably drop some more.
It should never have been allowed to happen.
Full report.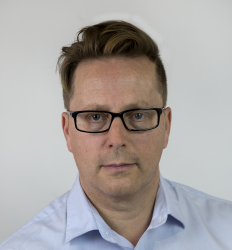 Latest posts by Houses and Holes
(see all)