See the latest Australian dollar analysis here:
DXY was soft Friday night as CNY free falls and EUR held on: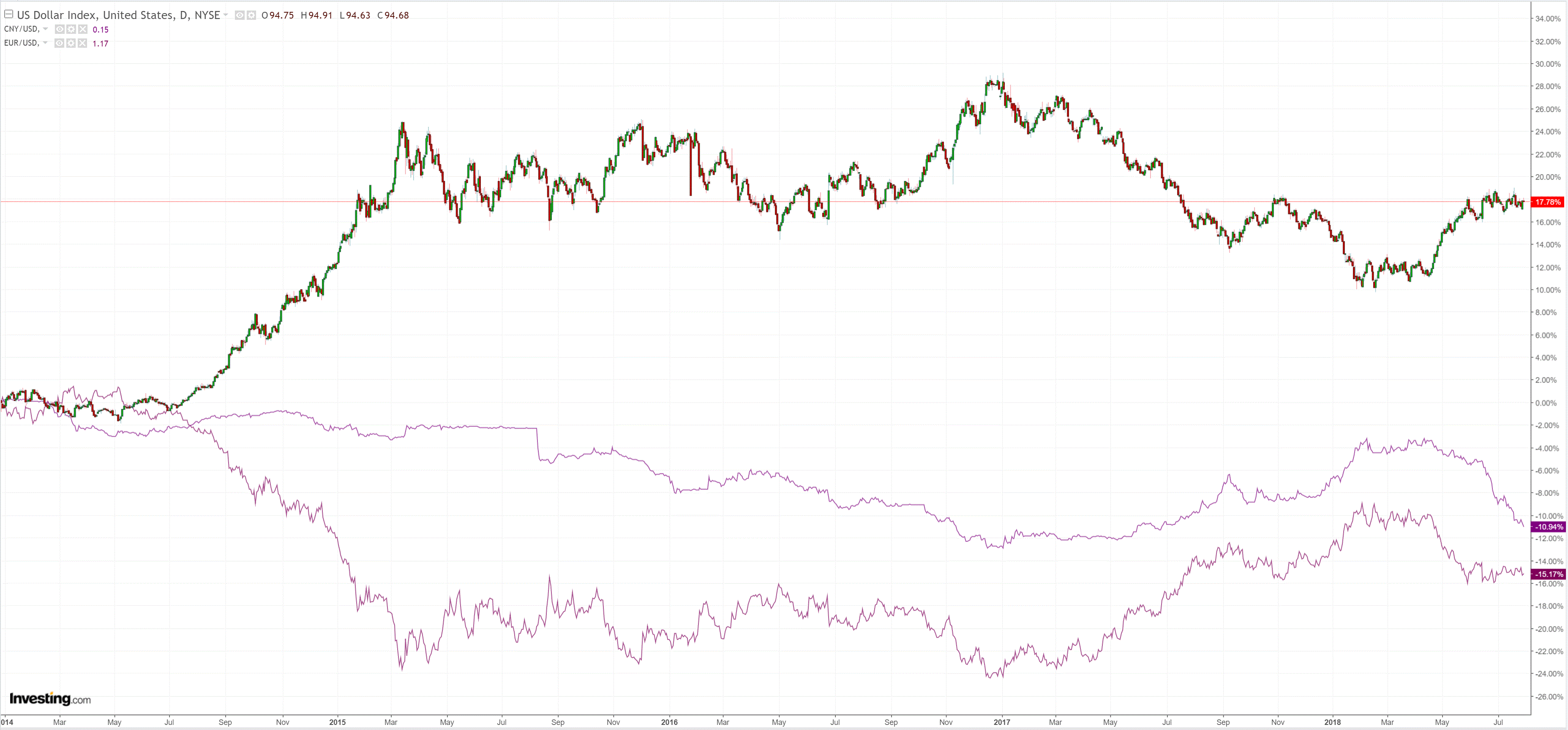 AUD was firm against DMs: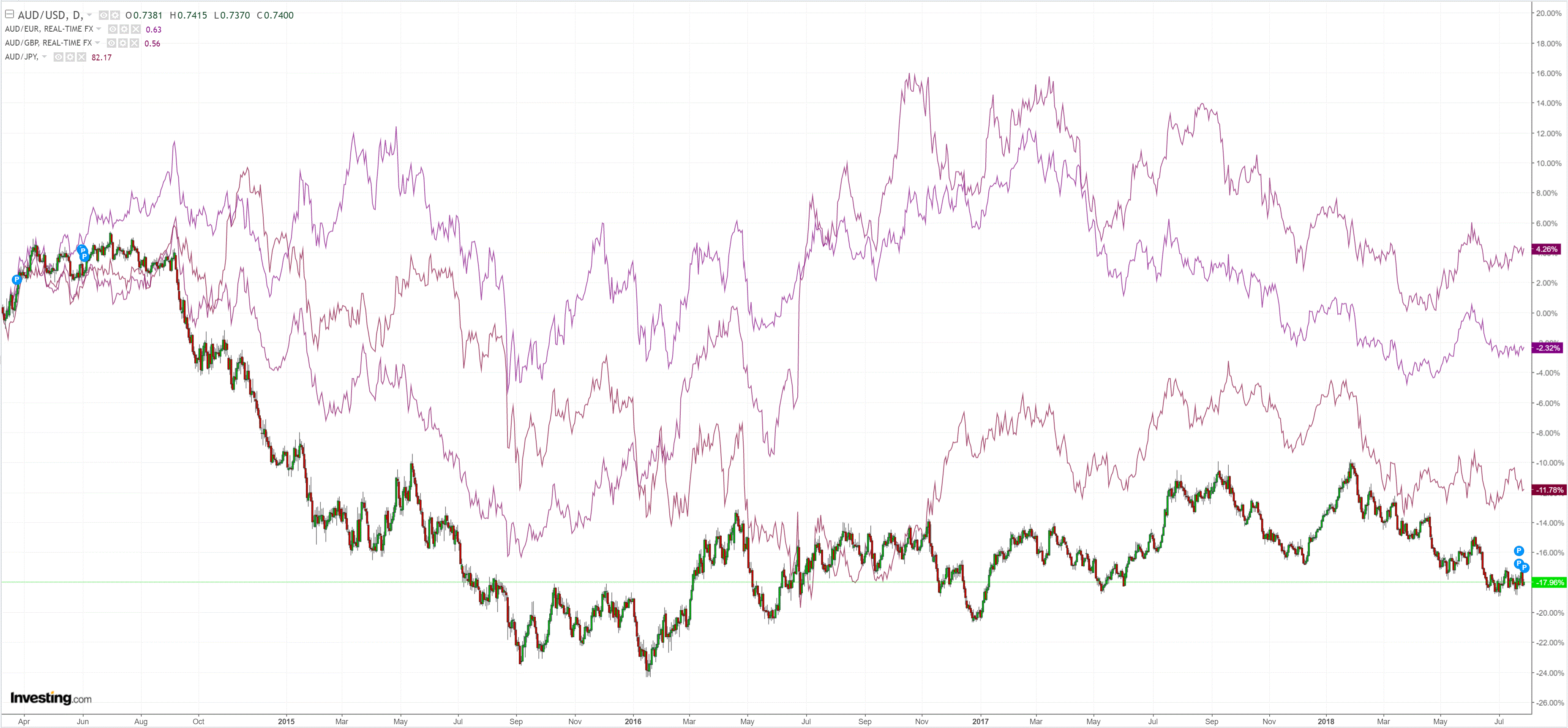 Mixed against EMs: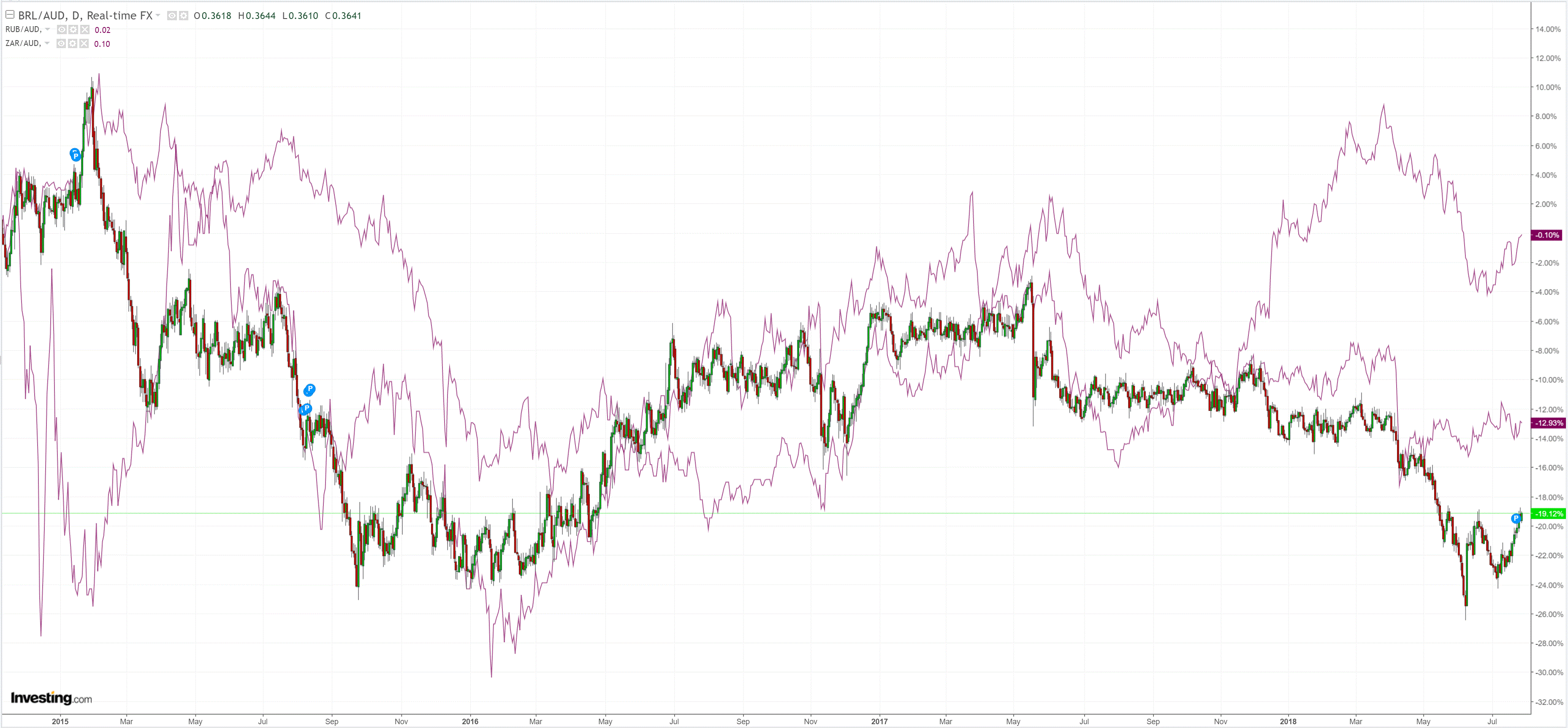 Markets moved further short AUD at -45k contracts: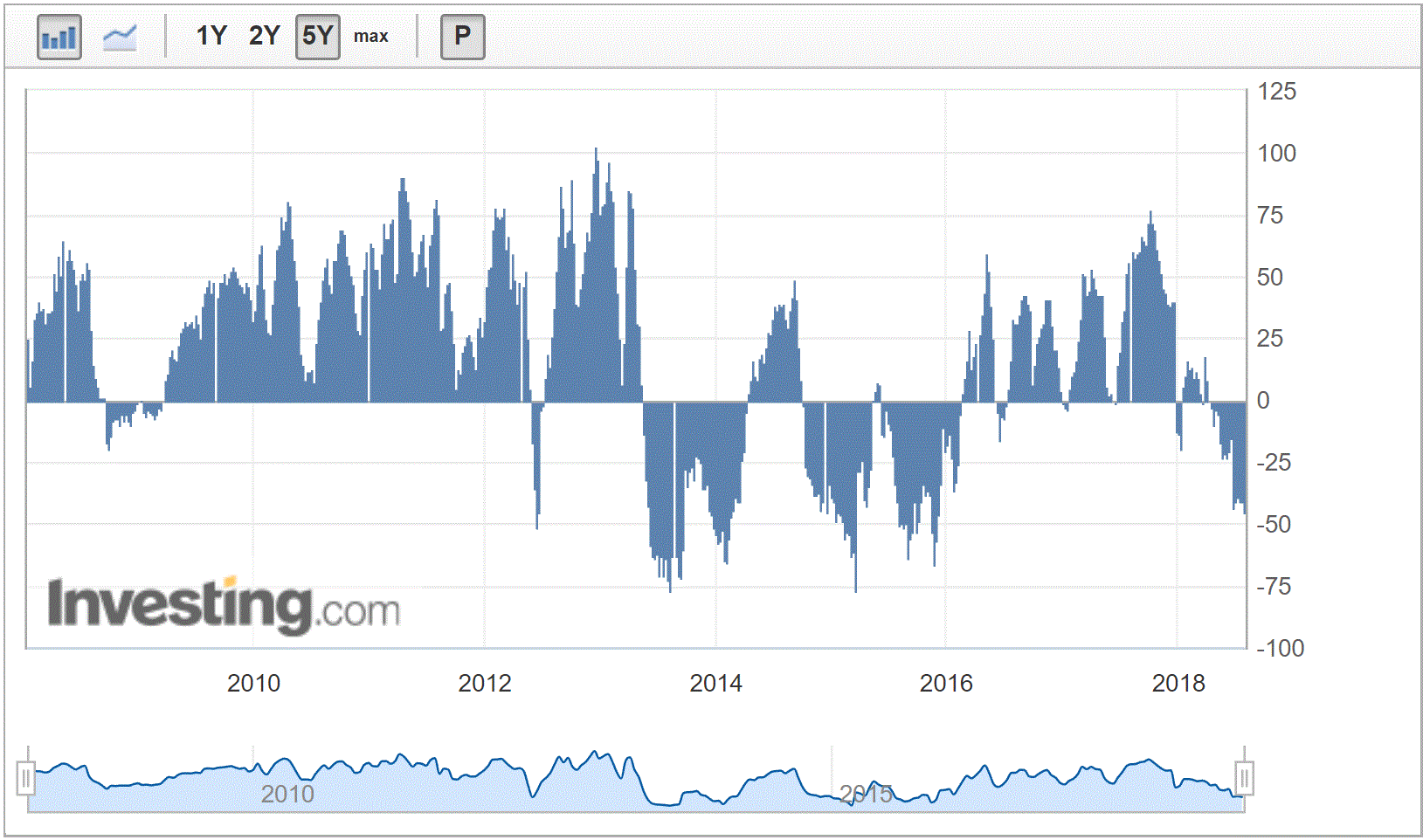 Gold was soft: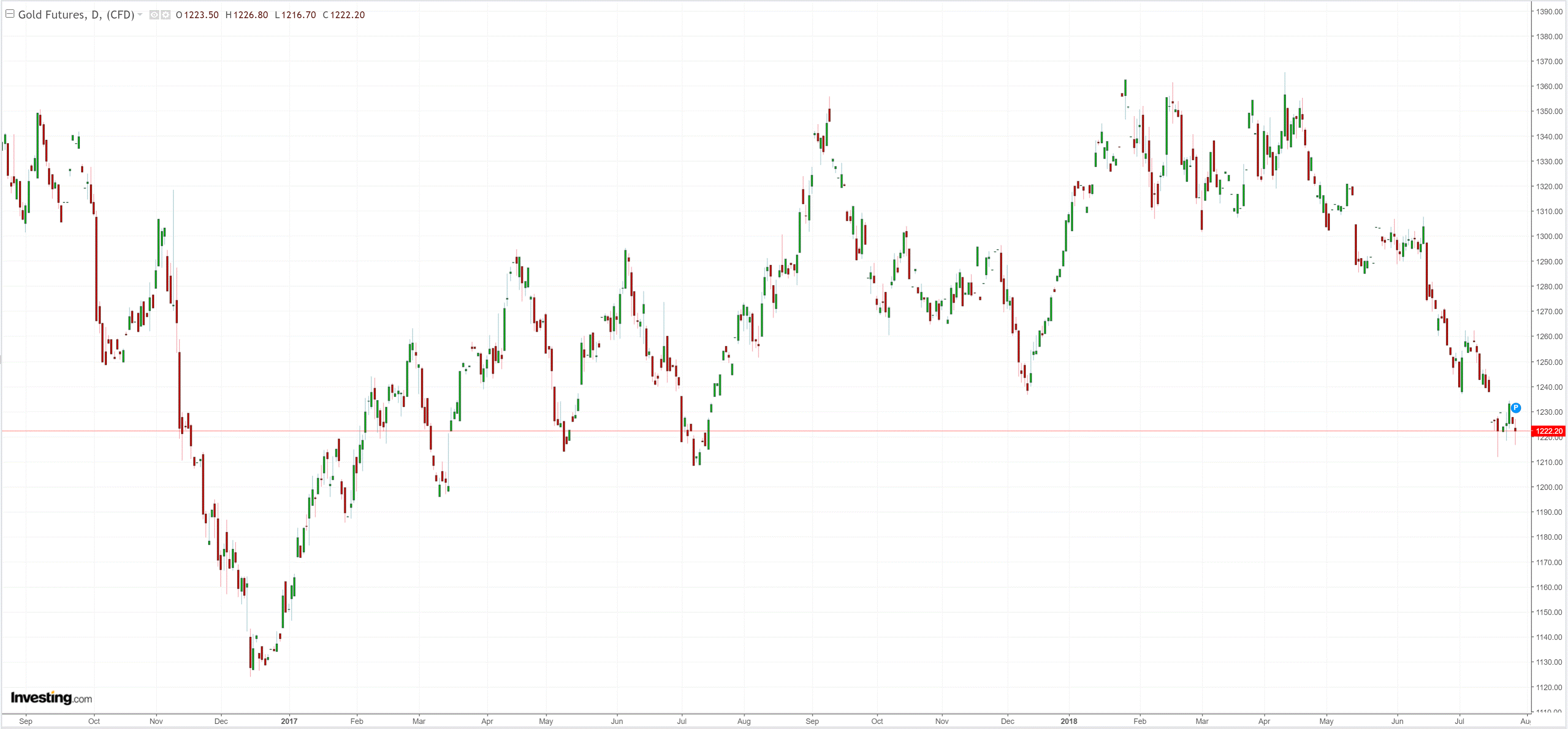 Oil too: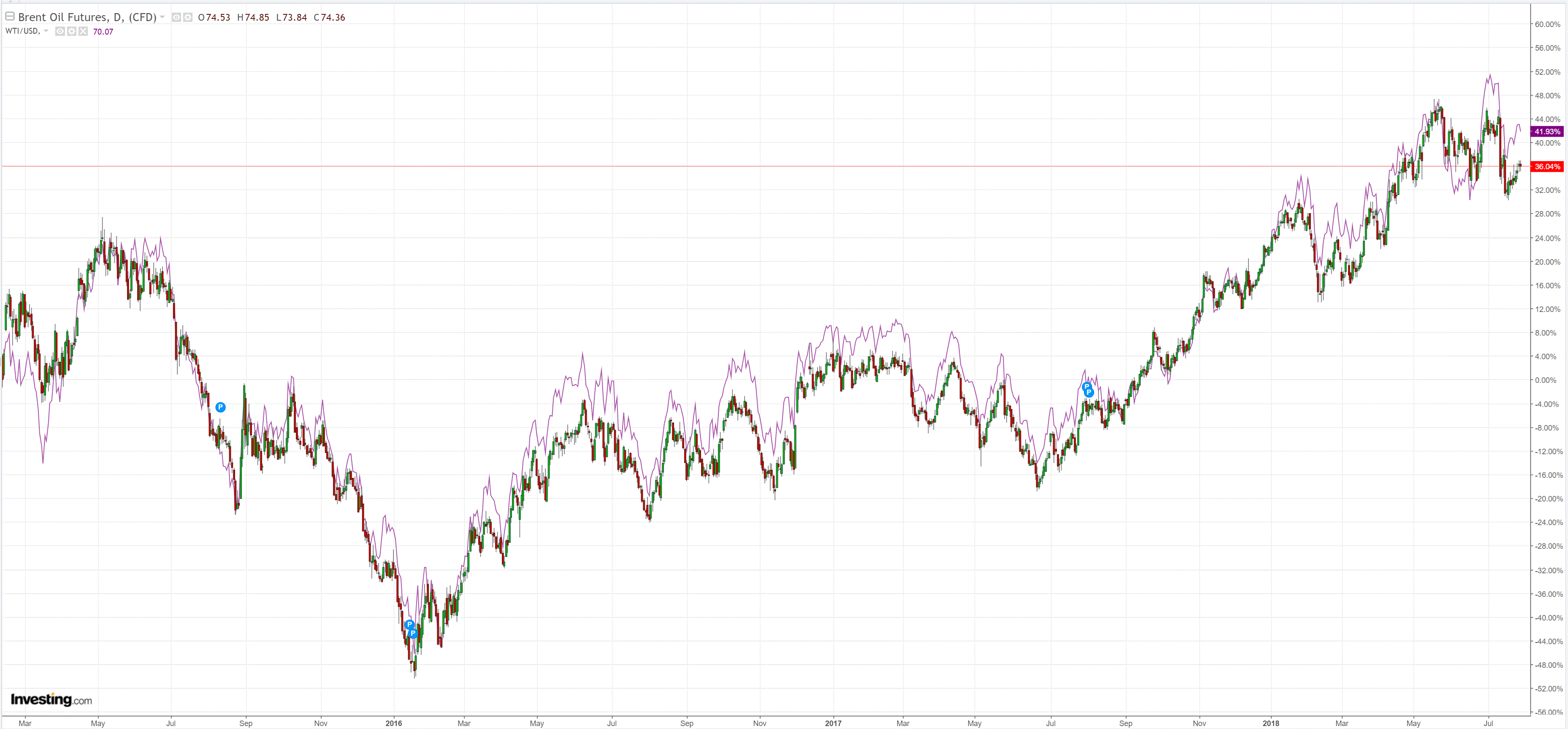 And base metals: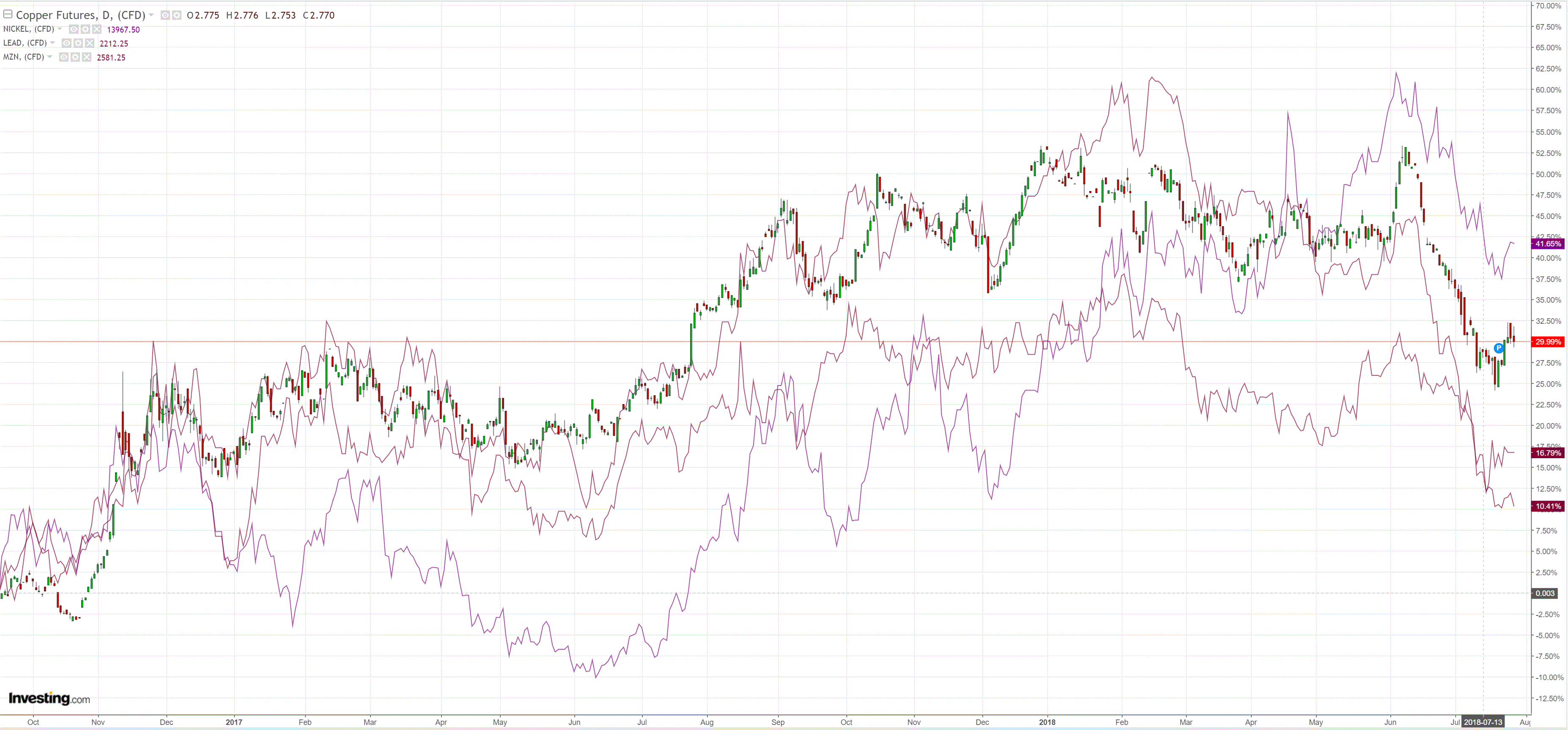 Miners were mixed: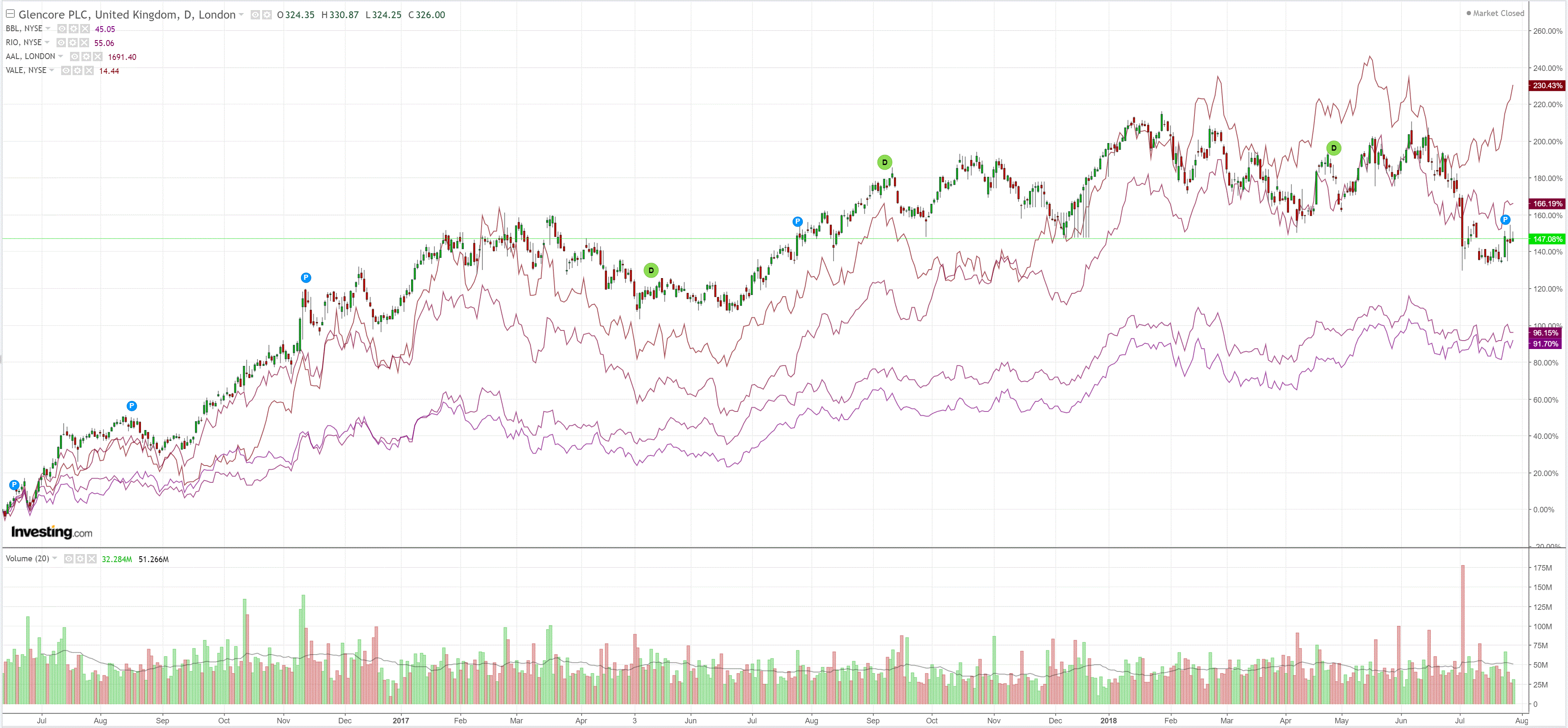 EM stocks held on: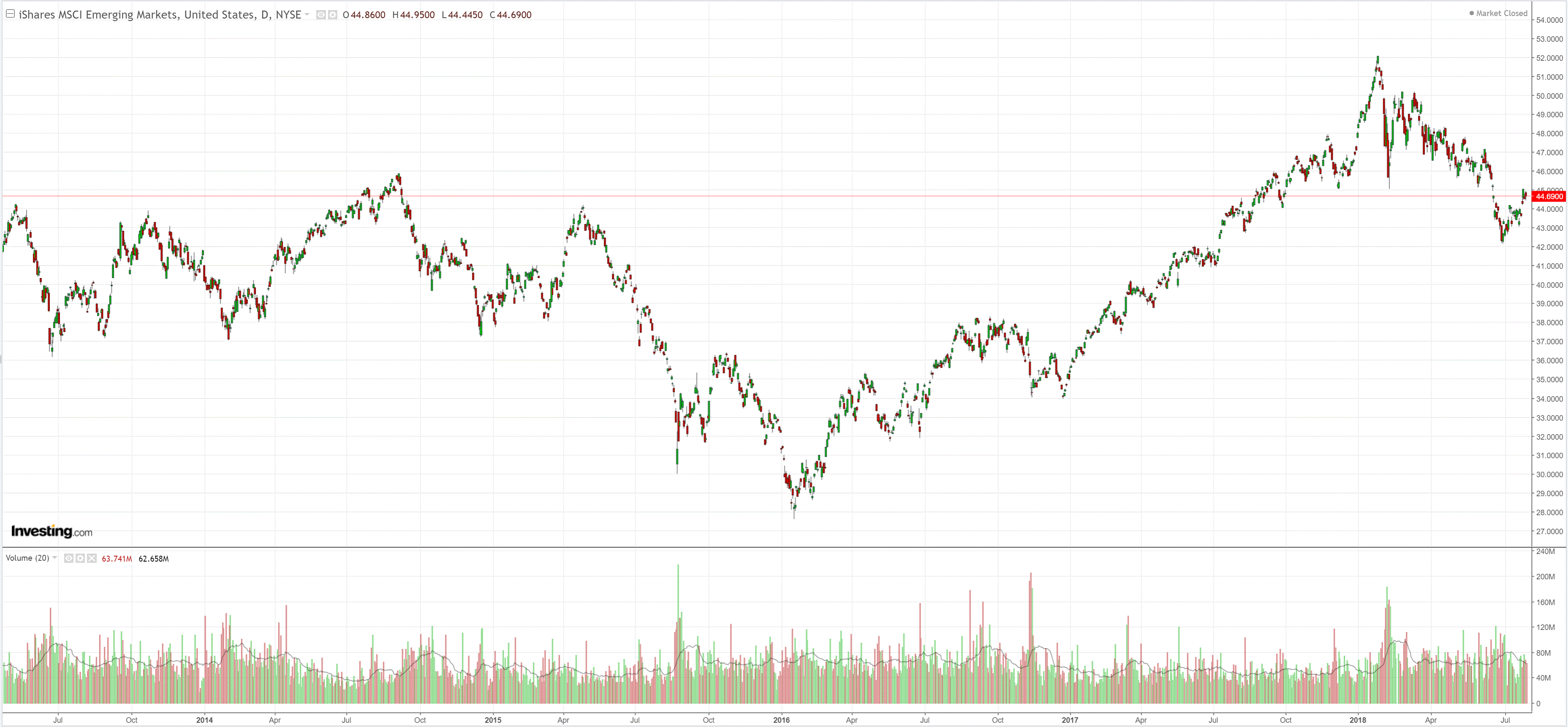 Junk fell: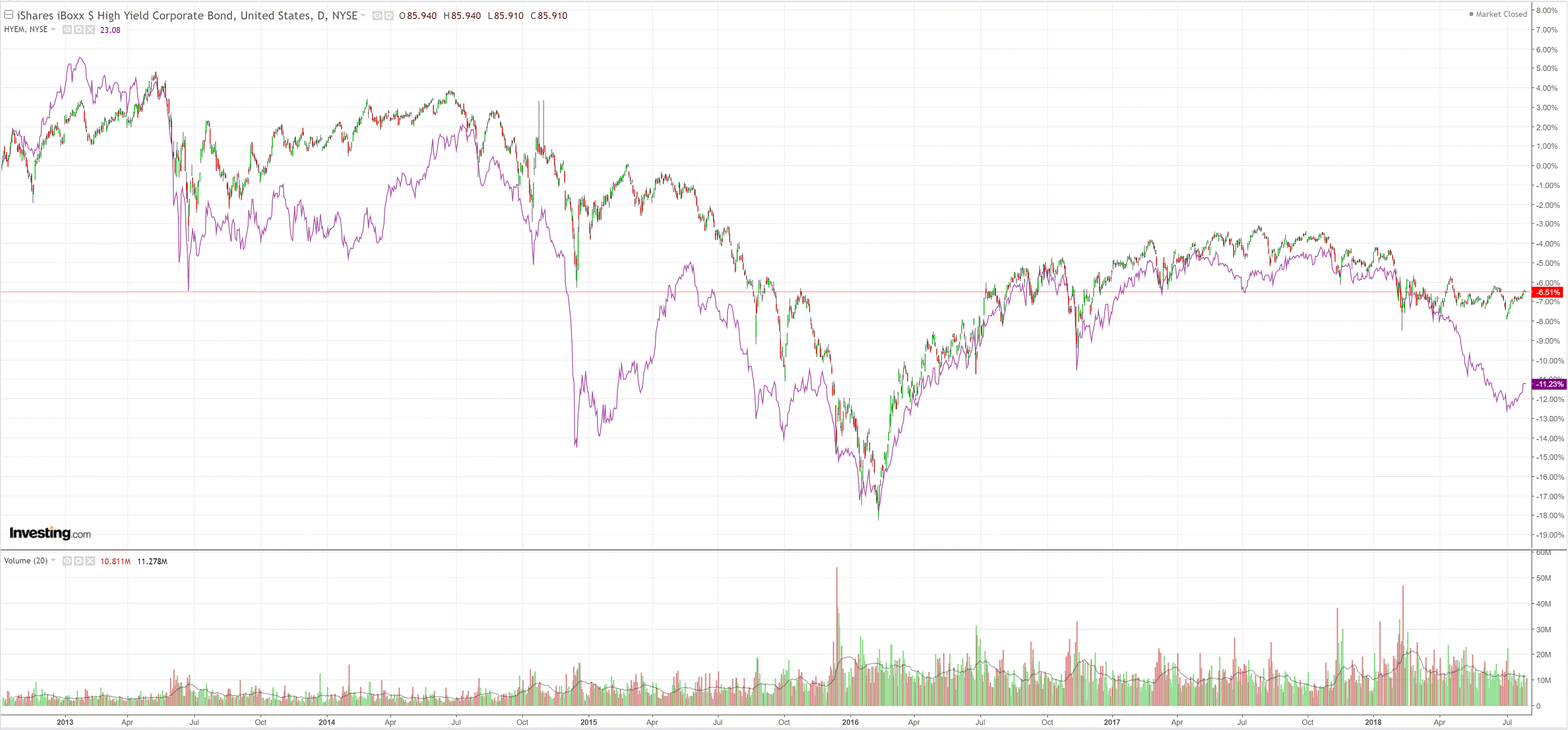 Treasuries were bought: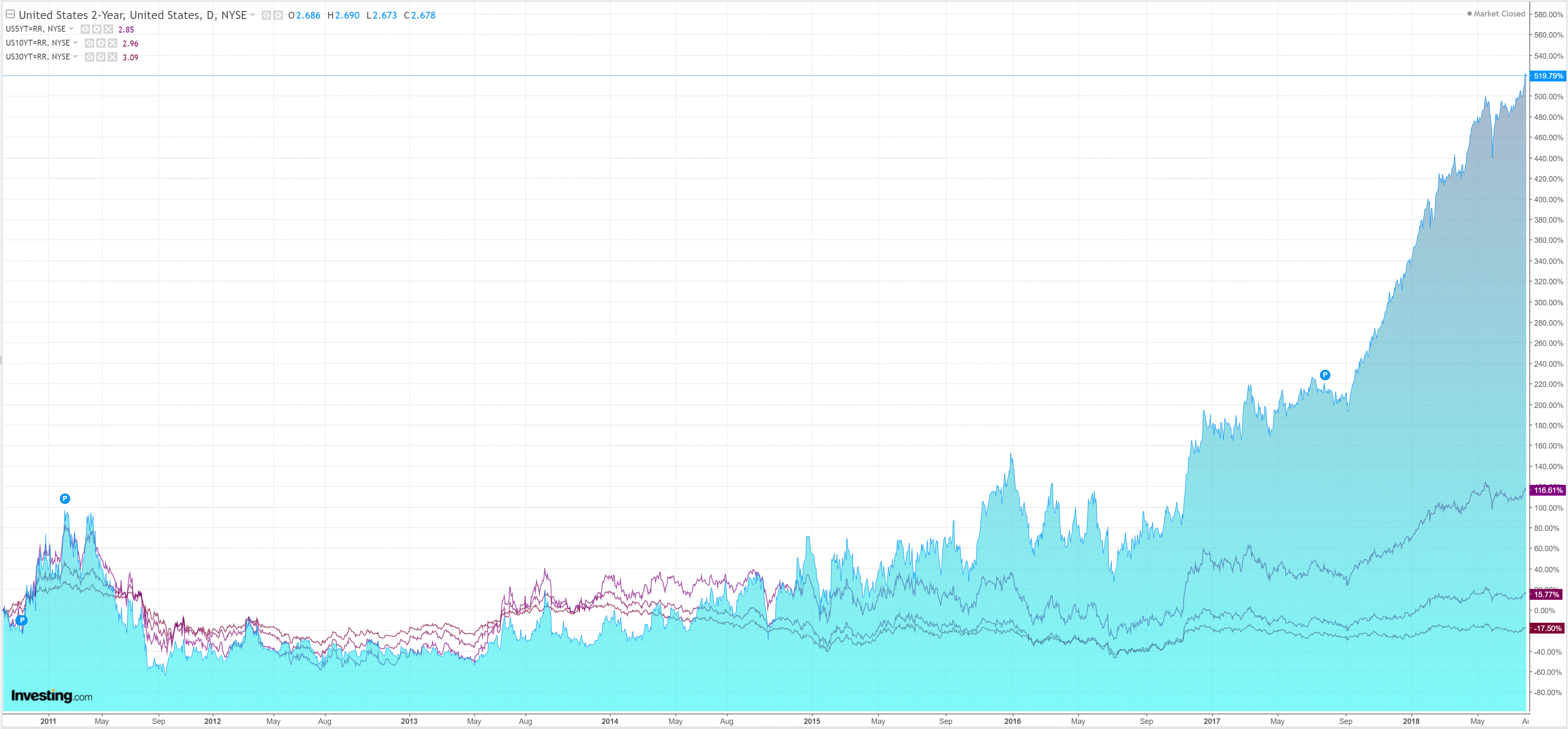 Bunds too: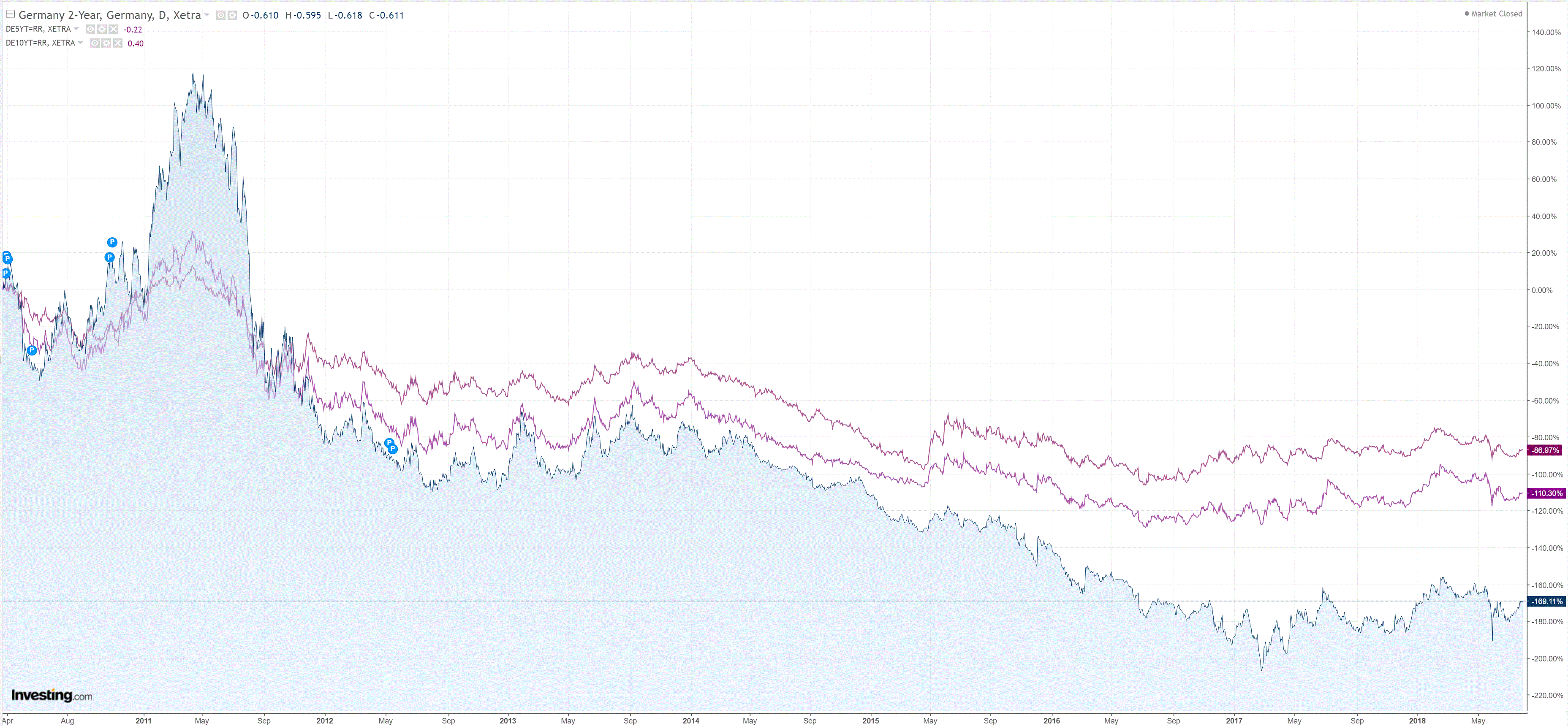 As stocks pulled back: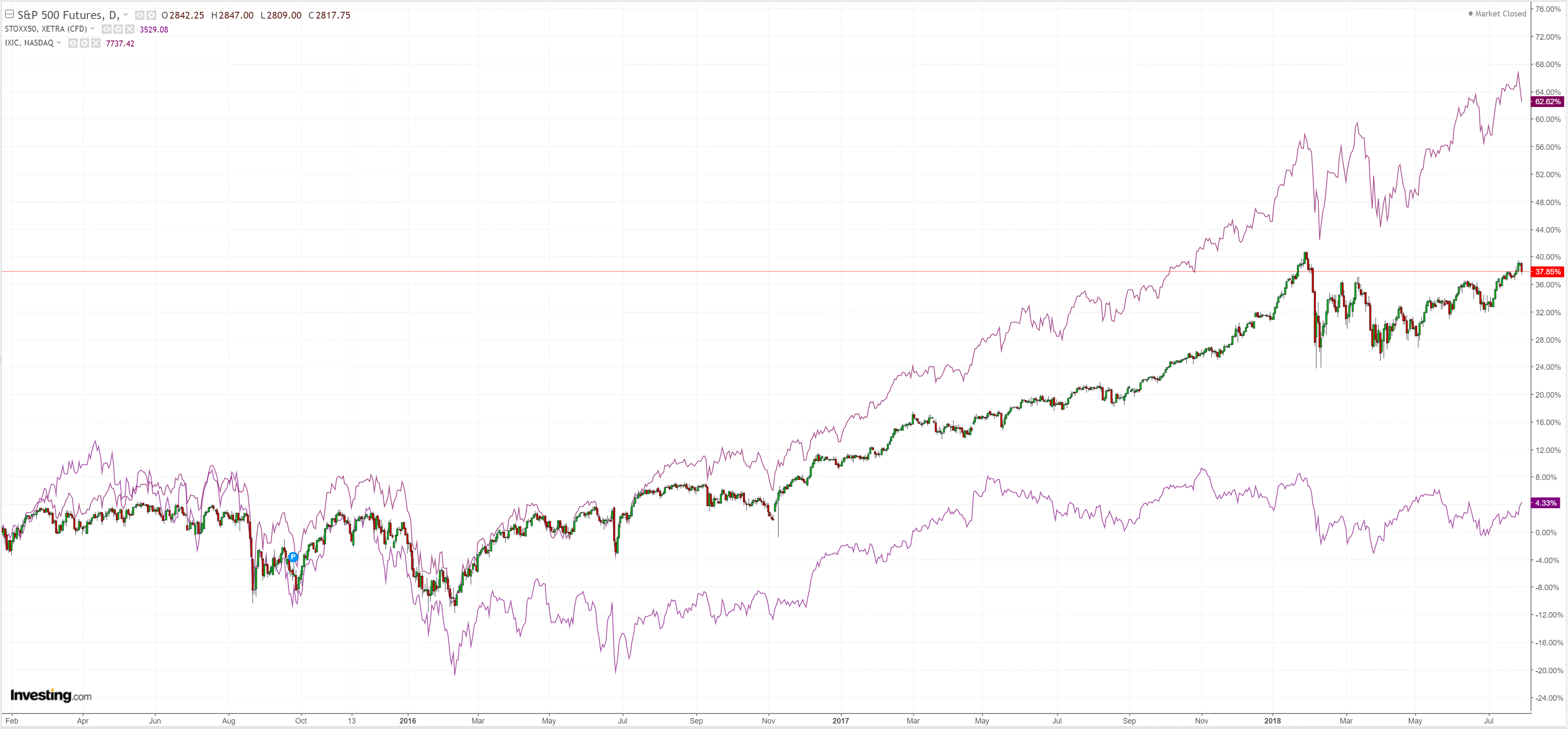 The big news item of the night was US GDP which hit expectaions:
Real gross domestic product increased at an annual rate of 4.1 percent in the second quarter of 2018, according to the "advance" estimate released by the Bureau of Economic Analysis. In the first quarter, real GDP increased 2.2 percent (revised).

…The increase in real GDP in the second quarter reflected positive contributions from personal consumption expenditures (PCE), exports, nonresidential fixed investment, federal government spending, and state and local government spending that were partly offset by negative contributions from private inventory investment and residential fixed investment. Imports, which are a subtraction in the calculation of GDP, increased.
The problem is this: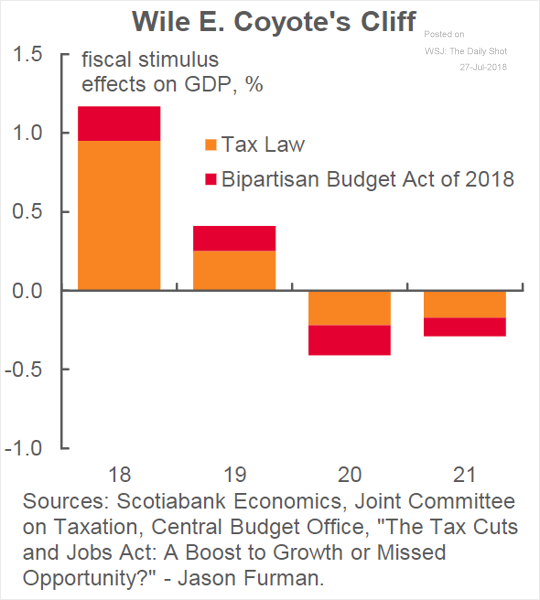 It's all Trump stimulus that reverses horribly in 2020 and, as a result, markets have begun to discount more heavily the Fed's hawkish outlook: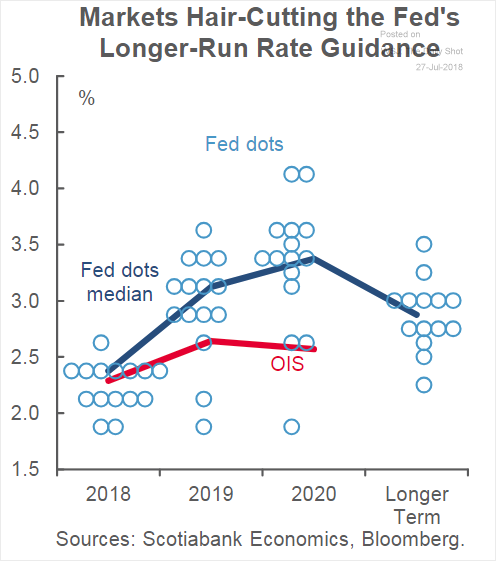 That's only three more rate hikes priced in to next year before peaking.
But that's still enough for yield spreads to Australia to crash to new lows. The short end hit -68bps Friday. The last time were there in 2000 the AUD was at 58 cents in a free fall to 48 cents. Remarkable what a difference a bit of China makes: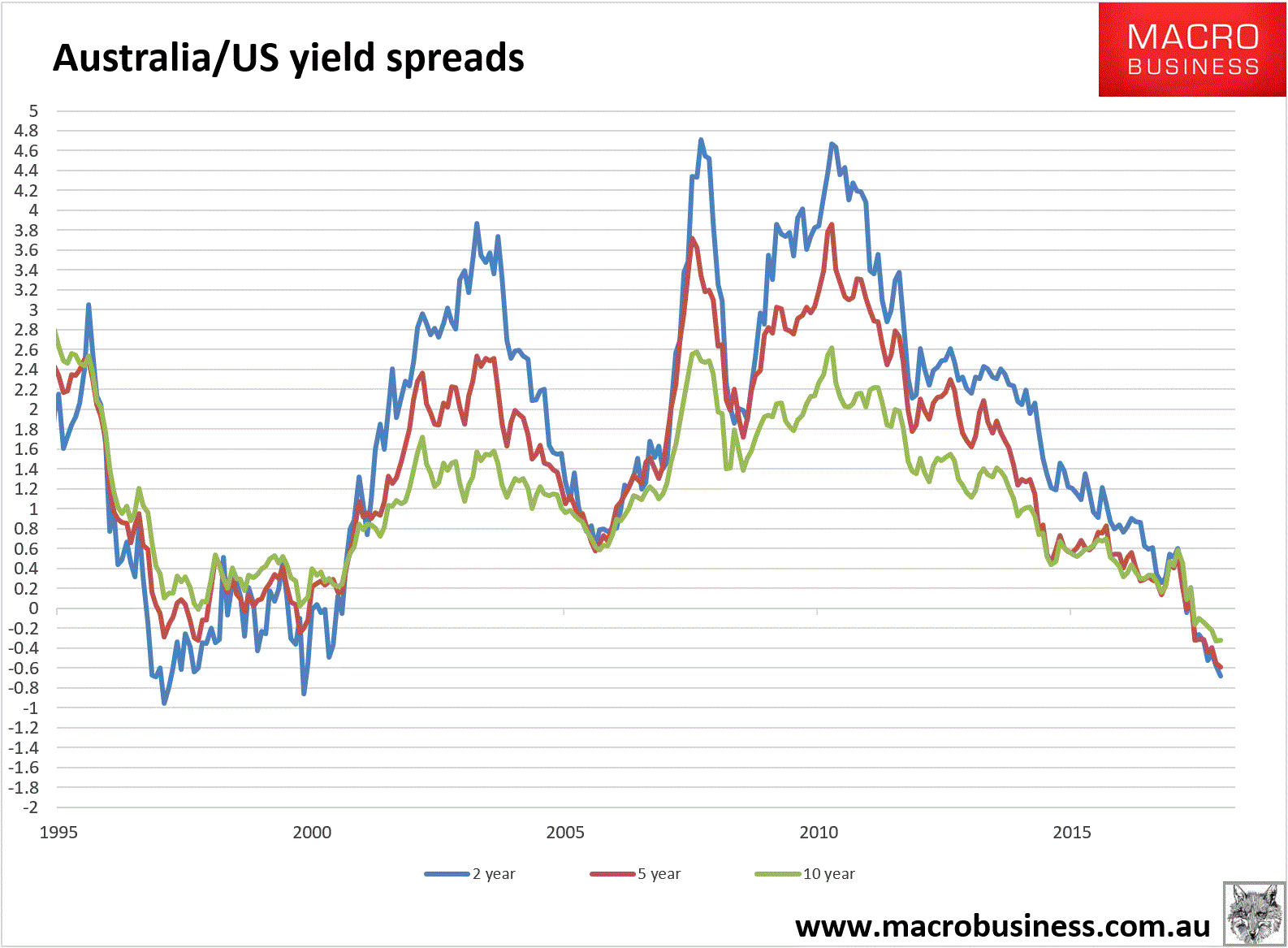 It's tempting to see the peak of the US boom already and to start positioning for a peak in the Fed cycle. That would mean a falling US dollar and capital flowing back out to periphery stock and bond markets. That's why we're seeing some bold money moving back into commodity and EM trades (along with Chinese stimulus).
However it's too early owing to three factors. The first is the US EPS boom which leaves US stocks (especially tech) firmly in the driver's seat versus everything else though next year:

The second factor is the Trump infrastructure program. It has been stalled since February over how to pay for it. Democrats want the government to pay. Republicans want a petrol tax and public/private partnerships. In theory, the stimulus should appeal to the Dems who are more oriented towards nation building policy but it is anybody's guess how this plays out against mid-terms late this year.
The third factor is the trade war and its impacts upon the US and China. El Trumpo is aiming for repatriation of off-shored production to lift investment growth. If he can pull together an EU and NAFTA deal then that will help offset the forthcoming fiscal drag. Moreover, the increasing focus on Chinese tariffs will have a negative impact on growth there, outweighing still tentative stimulus. That means more falls in the CNY and more pressure on commodities and EMs.
China could still do a deal, as well, which would drive a massive surge in global risk markets. Or, conversely, continue to play this poorly and respond to huge new tariffs with "behind the border" measures like US goods boycotts. That way lies global recession as the US responds in kind.
In short, the US boom is at its zenith today. What comes next is the question.
Amid these unusually large risks and rewards we remain very conservatively positioned with roughly 40% cash and bonds, as well as retaining overweight exposure to the US EPS boom which is delivering out-sized late cycle returns.
---
David Llewellyn-Smith is chief strategist at the MB Fund which is long US equities that will benefit from a falling Australian dollar so he is definitely talking his book. Below is the performance of the MB Fund since inception: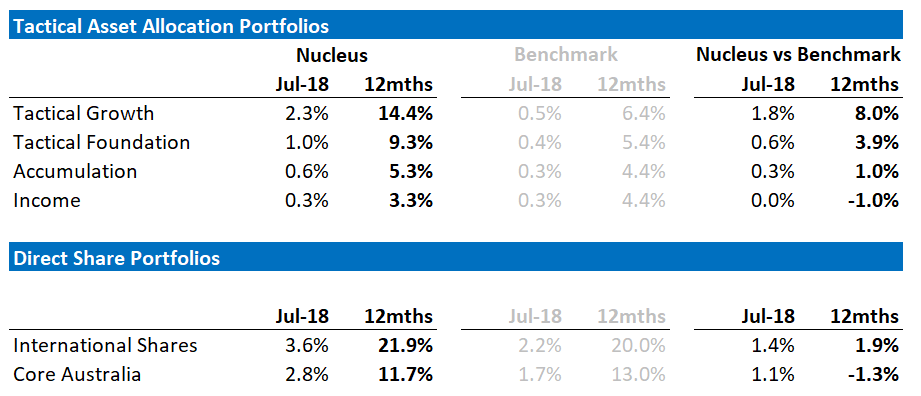 If the ideas above interest you then contact us below. 
The information on this blog contains general information and does not take into account your personal objectives, financial situation or needs. Past performance is not an indication of future performance.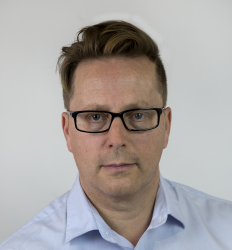 Latest posts by David Llewellyn-Smith
(see all)