I noted on Monday how the New Zealand Labour Party's promise to "build 100,000 affordable homes across the country" was already shaping up as an epic failure due to:
the government changing the program from "building" to "facilitating" the delivery of 100,000 affordable dwellings, meaning that NZ taxpayers would merely 'underwrite' many dwellings that would have been built anyway, thereby protecting developer margins; and
 the government increasing the price threshold on a Kiwibuild 3 bedroom home to $650,000, which is unaffordable to more than half of Auckland households.
Yesterday, Kiwibuild desended into pure farce, with Housing Minister Phil Twyford announcing a ridiculously high income cap of $180,000 for would-be Kiwibuild homeowners – a level that is more than twice the average household income. From Interest.com.au:
On Wednesday, Housing Minister Phil Twyford outlined the eligibility requirements for KiwiBuild homes.

These include an annual income cap of $120,000 for an individual and $180,000 for a couple.

So far, the interest has been strong and 2800 people had registered their interests in a KiwiBuild home by early Wednesday afternoon.

[Opposition Housing Spokesman, Amy] Adams says the income limits are "a bit of a joke."

"They have come up with an income cap that is more than twice the average household income."

She says this means middle-income families will have to compete with wealthy income earners and people with substantial assets, locking many out of the market.

"Twyford knows these houses are not affordable to low and middle-income earners and he has had to widen the catchment pool for buyers right up to almost the top of income earners to make sure it's not a complete flop."
As shown below, the $120,000 cap for singles captures then very highest income earners in New Zealand: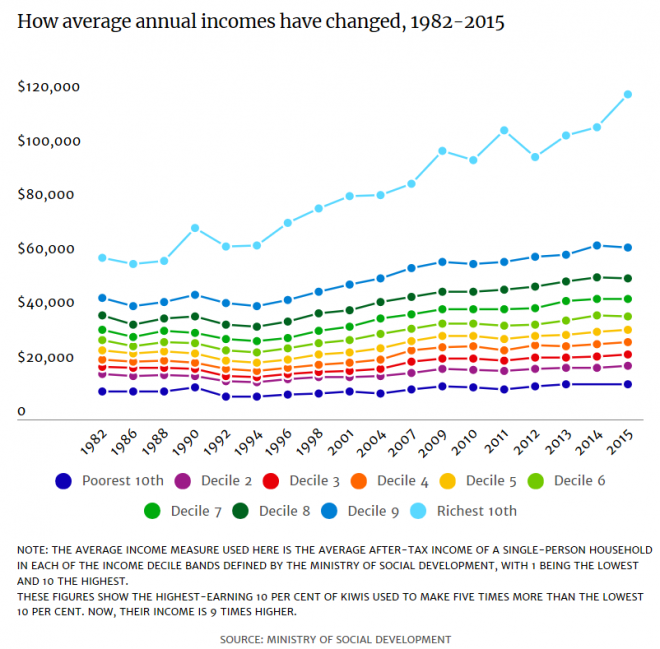 As does the $180,000 cap for couples: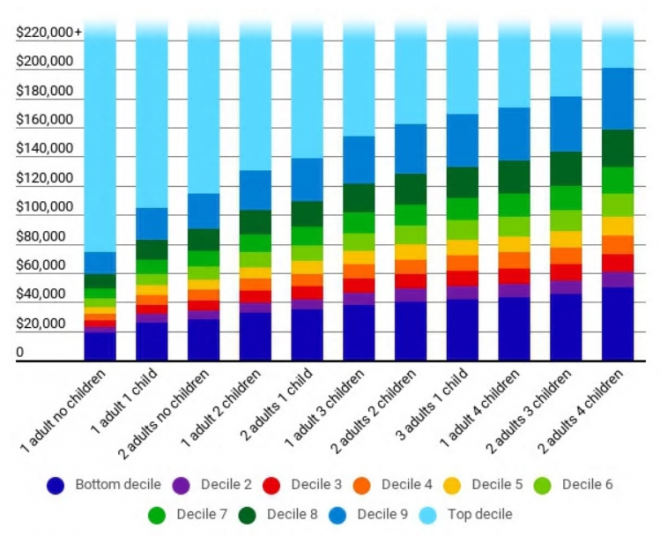 By design, it seems Kiwibuild is affordable only to high income earners. So basically, no change from the status quo.
Good job, Jacinda. Not!