Oh yes, from Elliot Clarke at Westpac:
The past week has, yet again, emphasised the fragile nature of European politics and the Continent's growth narrative. While the jolt higher in Italian yields was dramatic, this is really only a sideshow to the real issue: the continued absence of governments capable of reform, and the difficulties this situation creates for confidence; productivity and income growth.

As we have highlighted on a number of occasions, the driving force behind this growth cycle has been pent-up demand, released by income growth and credit availability. The former holds promise as a lasting positive; but the latter is a temporary add-on to growth, set to recede. In assessing how sustainable current growth is, the importance of both income and credit to overall momentum needs to be assessed.

For income, the issue is not that we haven't seen a significant improvement, but rather that these gains have been narrowly based. This is particularly evident by country. Whereas the unemployment rate has fallen by around 40% in Germany and Spain since early 2013 (and almost 60% in Portugal), it has only edged lower in Italy and France (around 10%). Secondly, it is also evident that, because such significant slack remains across the Continent (except in Germany), wage growth remains weak.

It is not surprising then that credit growth has accelerated materially, particularly in nations like France and Italy. Consumer credit (distinct from home mortgages) has been the real standout, with households making good use of confidence and improved access to credit to purchase long-desired new durable goods.

While we anticipate that activity growth will keep ahead of potential growth through 2018 and 2019, and thus unemployment will continue to decline, excess labour supply will remain in place, limiting income growth. Having now taken on additional debt, in this environment, consumers will increasingly reassess their financial position and spend more cautiously.

Note that even before this week's developments in Italy and Spain, households' expectations of the economy had clearly turned down. Their spending intentions also remained substantially less positive than current outcomes. Ongoing political uncertainty in itself (not to mention any financial market consequences) will add yet another headwind.

For the ECB, the failure of fiscal authorities to deliver reform and productivity 'en masse' won't come as a surprise, but it will be a major concern. This is because a structural uptrend in incomes was seen as the foundation of this cycle's 'self-sustaining' growth narrative – building a strong base for wealth regeneration and an entrenched uptrend in domestic demand.

The implication of the current situation for the ECB is that, while remaining hopeful, they will increase vigilance for any fallout for the consumer and business investment and also water down their expectations for a return to a 'more normal' policy stance. Our long-held expectation of a further ECB asset purchase program in December quarter 2018 is now almost certain; and thereafter it will prove very difficult to raise interest rates for fear of the consequences for confidence; growth and therefore core inflation. We have recently pushed out our rate hike forecasts, and now only see a 20bp increase in the deposit rate (to –0.20bps) by end2019. Here, risks are skewed to the downside.

To all of this, we must now add a further layer of uncertainty after President Trump extended his steel and aluminium tariffs to Europe (as well as Canada and Mexico). Europe will respond, and this will likely see the US introduce yet more measures to 'assert its strength'. In addition to the aforementioned importance of productivity and income, the significance of external demand to the Euro Area growth story also cannot be understated. This is yet another cause to for caution over the Euro Area's prospects.
No exit for ECB. EUR toast.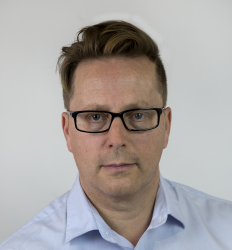 Latest posts by David Llewellyn-Smith
(see all)