While the Turnbull Government and the Business Council of Australia (BCA) continue to push the Senate to lower Australia's company tax rate to 25% from 30%, the impact from the recent US corporate tax cuts continues to disappoint, sounding a warning signal for Australia's senators.
After it was revealed last month that the US corporate tax cuts had missed workers and fuelled little more than a boom in share buybacks: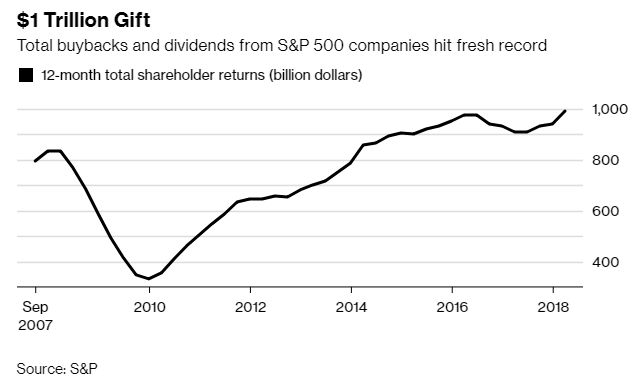 Now it has been revealed that the Trump Administration's corporate tax cuts has helped send the US Budget deficit soaring:
The federal government recorded a budget deficit of $146.8 billion in May, helping push the total deficit so far this year 23 percent above the same period a year ago…

The Treasury Department reported Tuesday that the deficit for the first eight months of this budget year, which began on Oct. 1, totals $532.2 billion. That's up by $99.4 billion from the $432.9 billion imbalance run up during the same period last year.

The deficit increase reflects in part the impact of the $1.5 trillion tax cut that President Donald Trump pushed through Congress in December.

The Congressional Budget Office is projecting that the deficit for this year will hit $804 billion, up $138 billion from last year's deficit of $665.8 billion. And the CBO sees annual deficits rising past the $1 trillion mark under the impact of the 10-year tax cut passed last year…
It's trickle-down nonsense to believe that cutting company taxes will benefit ordinary workers. Instead, they'll be left paying off an even bigger Budget deficit.
Just look at the US situation and ask yourself whether you believe Australia should follow suit?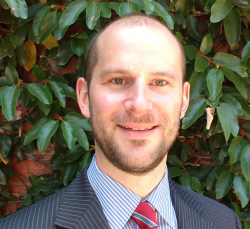 Latest posts by Unconventional Economist
(see all)