Emissions trajectories are out of control, via The Guardian:
Australia's emissions over the past year were again the highest on record when unreliable data from land use and forestry sectors are excluded, according to new data from NDEVR Environmental.

If the country's greenhouse gas emissions continue on their current trajectory, Australia will miss its Paris target by a billion tonnes of CO2, which is equal to about two years of Australia's entire national emissions.

NDEVR replicates the federal government's National Greenhouse Gas Inventory (NGGI) quarterly reports, but releases them months ahead of the official data. Previous NDEVR reports' figures have been within 1% of the official figures when they are eventually released.
And the answer is more coal! Via The Australian:
Coalition MPs have been told a plan to bring on extra base-load power through either new coal or gas is being drafted by Energy Minister Josh Frydenberg as an "add-on" energy policy to the ­national energy guarantee, in a move that will lock in future supply and head off a ­potential internal government ­rebellion.

A senior government source last night confirmed that Mr Frydenberg had assured colleagues that he would address concerns about the NEG and the lack of support for coal.

The move comes as Deputy Prime Minister Michael McCormack, acting on the authority of the Nationals partyroom, will lobby Malcolm Turnbull for ­additional measures to drive new investment in coal-fired power stations amid growing unrest over the government's signature energy policy.
Time for the states to kill it, via Domainfax:
The Turnbull government's signature energy plan fails to anticipate sudden exits of ailing coal-fired power plants and could lock in targets for a decade – two key design flaws that incline the ACT government to block it, Shane Rattenbury, the territory's energy minister said.

"It's very difficult for us to sign up [to the National Energy Guarantee] in the current form," Mr Rattenbury told Fairfax Media. His support will be crucial for the NEG to succeed because it requires all states and territories to sign up. The Federal Government hopes the NEG will reduce power prices, cut carbon emissions and improve reliability of the grid.
Damn right. Tear it up. Chaos and state targets are better.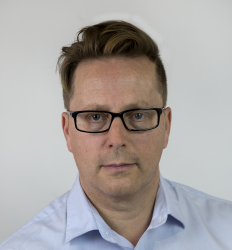 Latest posts by Houses and Holes
(see all)