And I'm not talking about soccer, via the FT:
Italy's new populist government demanded the EU rip up its system for dealing with migrants at a mini-summit in Brussels on Sunday that laid bare divisions in the bloc over migration policy and piled pressure on German chancellor Angela Merkel.

Dubbed the "summit to save Merkel", the chancellor was one of 16 European leaders at a hastily convened gathering in the Belgian capital ahead of a full meeting of the EU's 28 leaders to thrash out a migration deal on Thursday.

The summit was requested by Berlin as a chance for Ms Merkel to press for stronger powers for countries to send back asylum seekers already registered in another EU country — a key issue in her battle with her domestic coalition partners that threatens her tenure as chancellor.

But Italian prime minister Giuseppe Conte instead called for "radical change" in the EU's so-called Dublin principle that makes frontline countries such as Italy responsible for dealing with asylum claims and allows for registered asylum seekers that move on to another country to be sent back to the state they landed in.

In an eight-point plan presented to leaders on Sunday, Mr Conte called for "severing" the link between the "safe port of disembarkation" and the "competency to examine asylum rights".

…Mr Conte also proposed that "protection centres" for processing asylum claims should be set up in other EU countries as "hotspots" to avoid overcrowding in frontline states. France and Spain have backed a similar plan but the idea has been criticised by the Netherlands.

Sunday's mini-summit had originally been intended as a meeting of a smaller group of countries, including Germany, Italy and France, but was expanded after other governments decided to attend.

Discussions between the EU28 on Thursday promise to be even more complex, as Sunday's summit did not involve the four Visegrad countries — Poland, Slovakia, Hungary and the Czech Republic — who have resisted calls from western member states to accept refugee quotas.
It all just raises the heat on the EUR as Merkels leaderships comes under more strain at home and Italy's anti-EZ radicals grow in confidence.
The usual corollaries apply. DXY up. AUD down.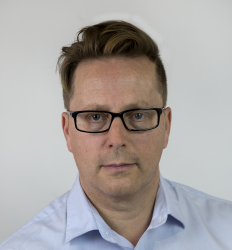 Latest posts by David Llewellyn-Smith
(see all)