DXY and EUR was virtually unchanged overnight: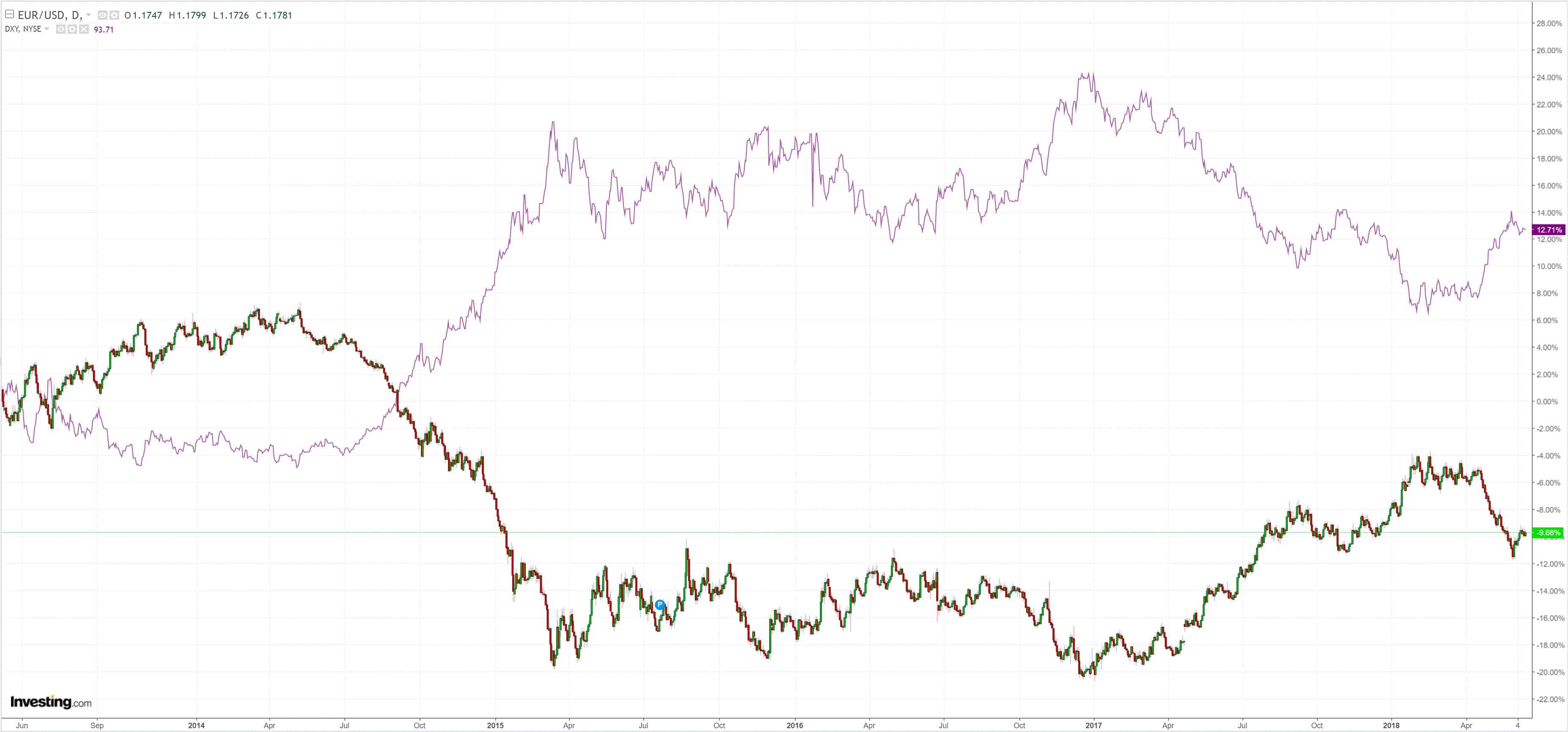 AUD was weak against DMs and fell sharply after the Fed (for about five minutes before rebounding):
EM FX was mixed: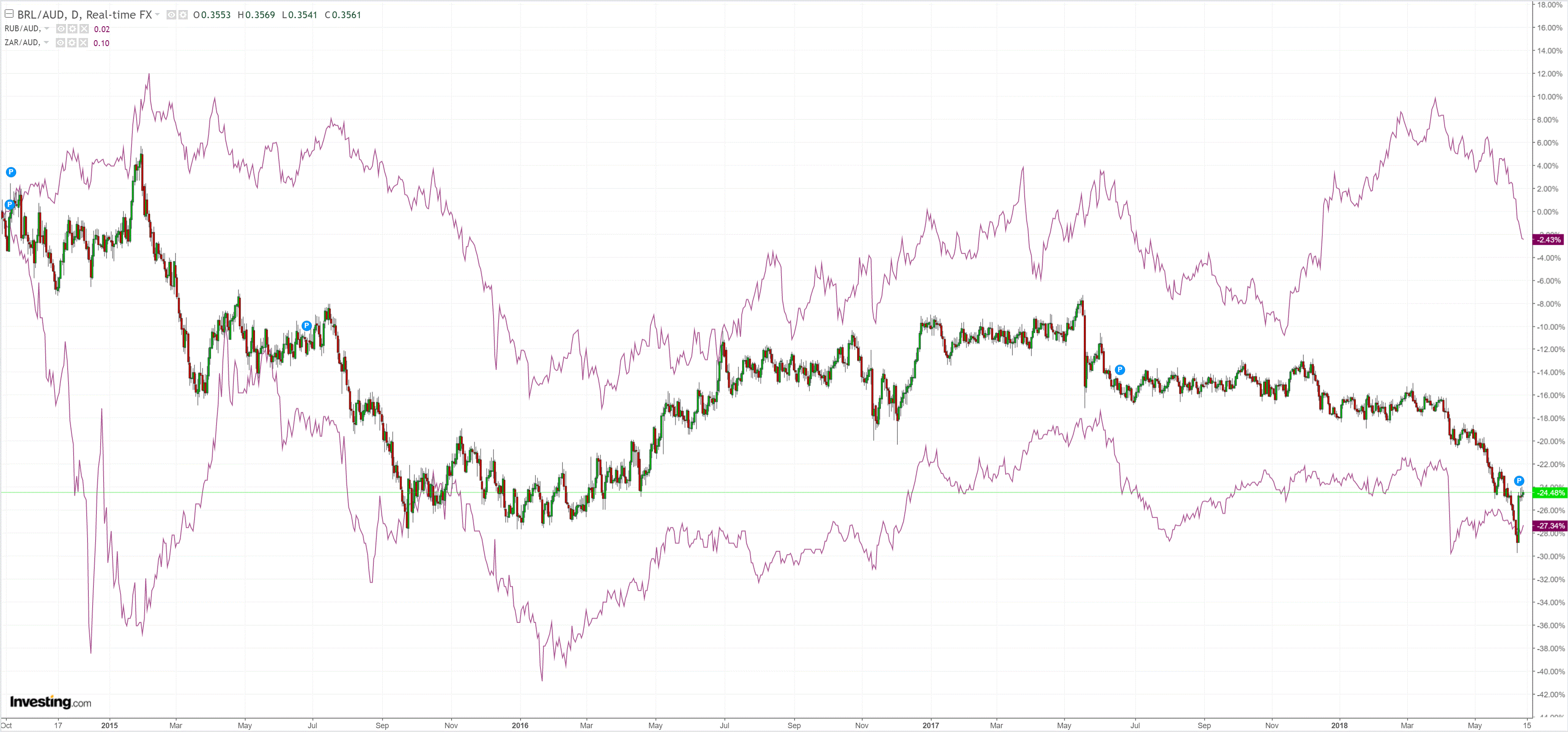 Gold is still bogged: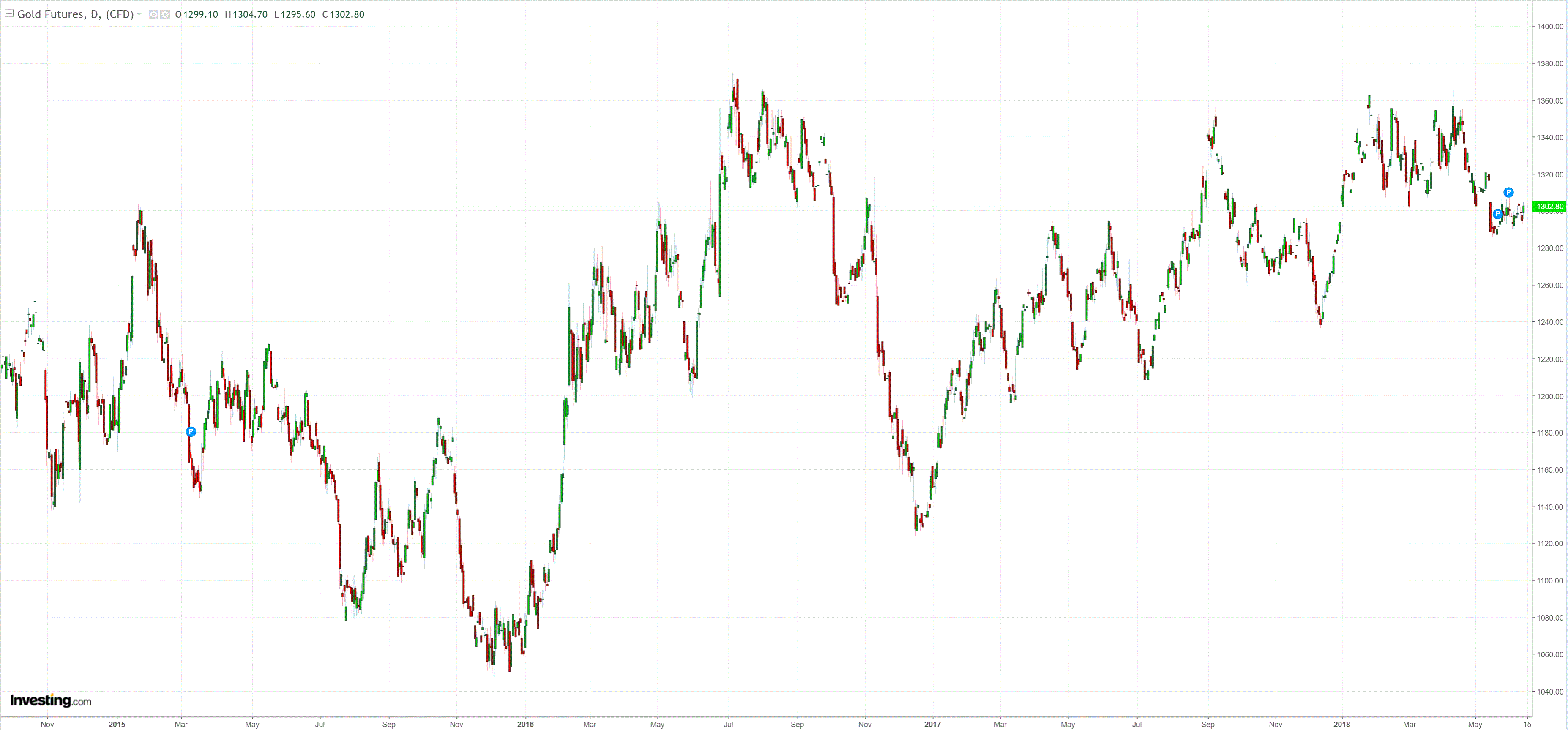 Oil jumped at falling US inventories: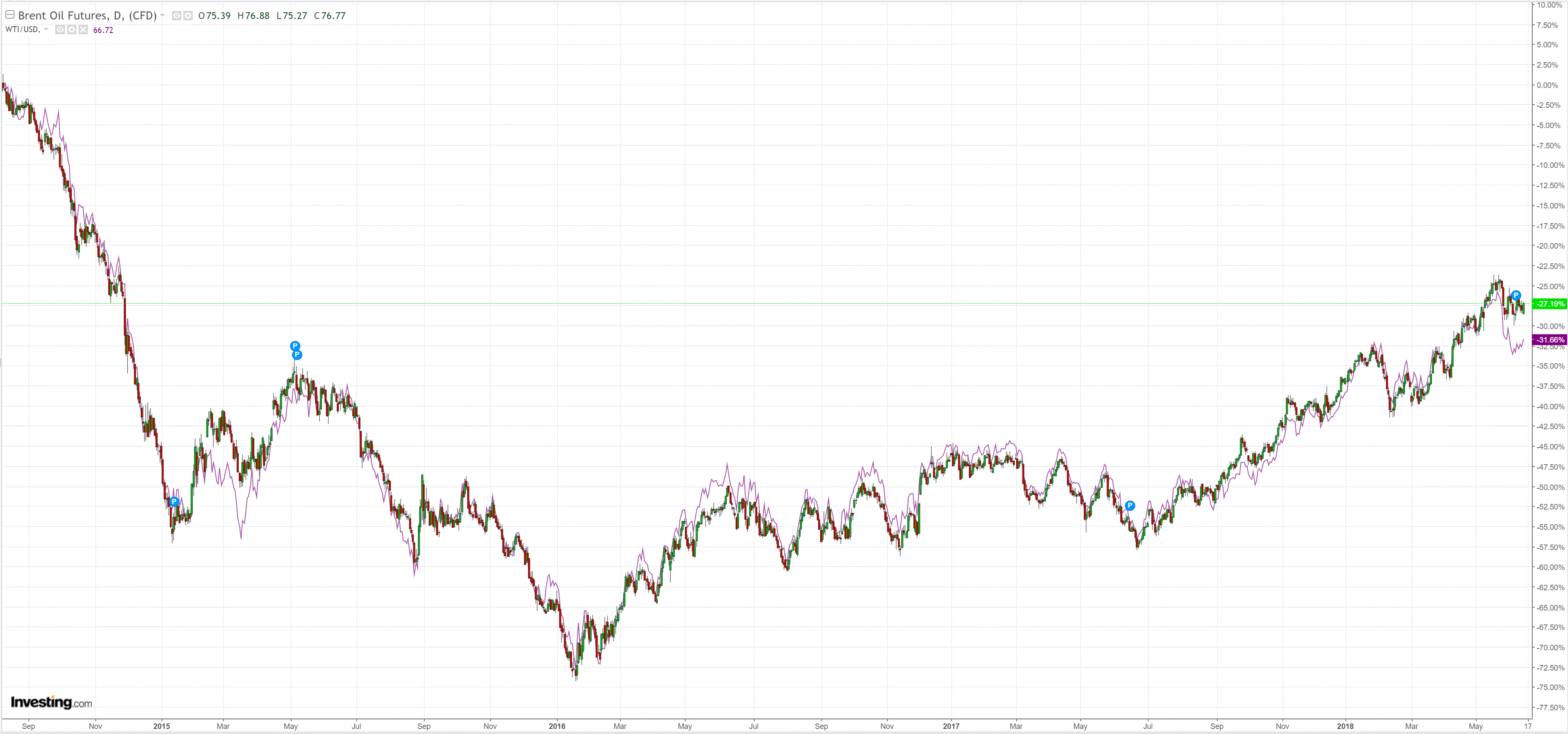 Base metals eased: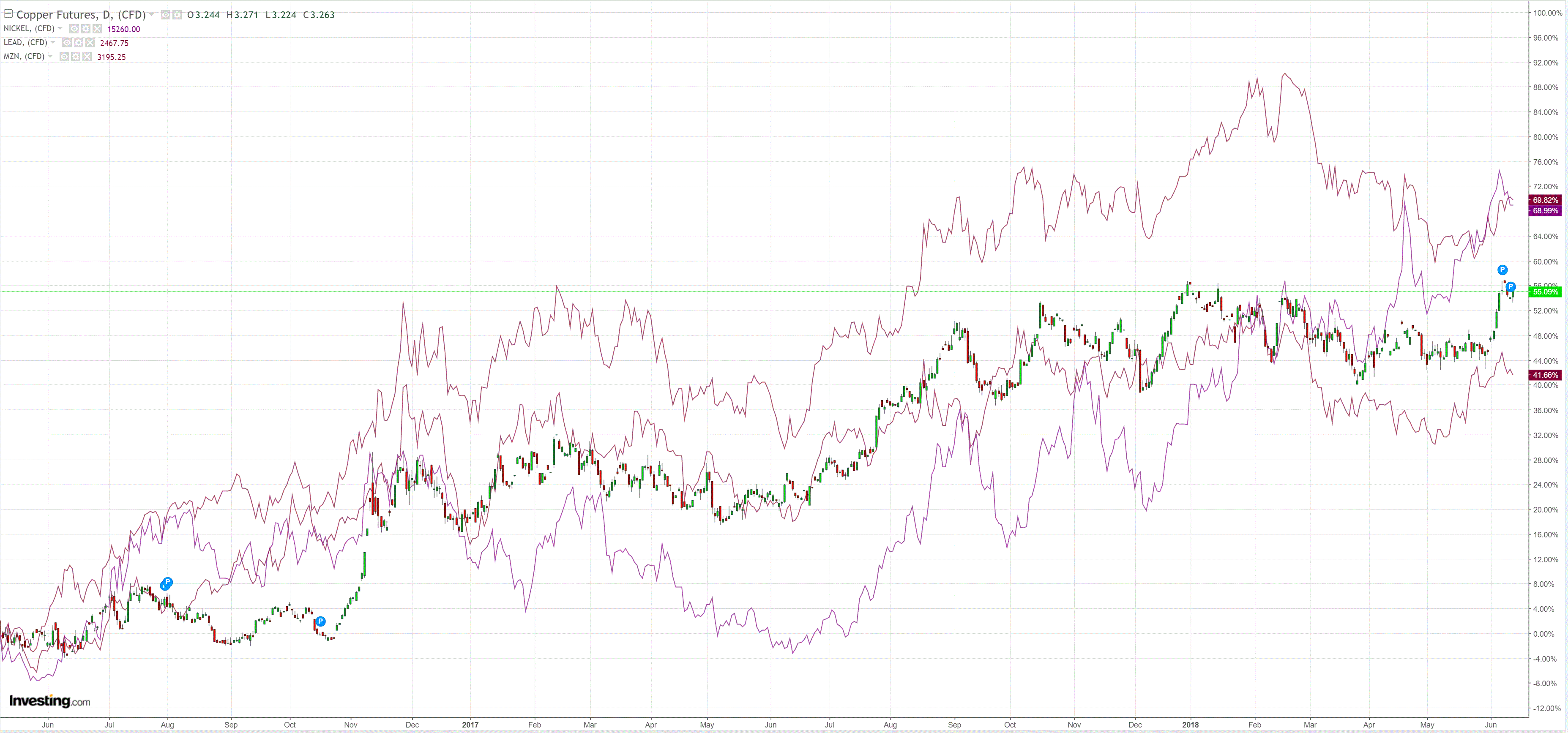 Big miners eased up: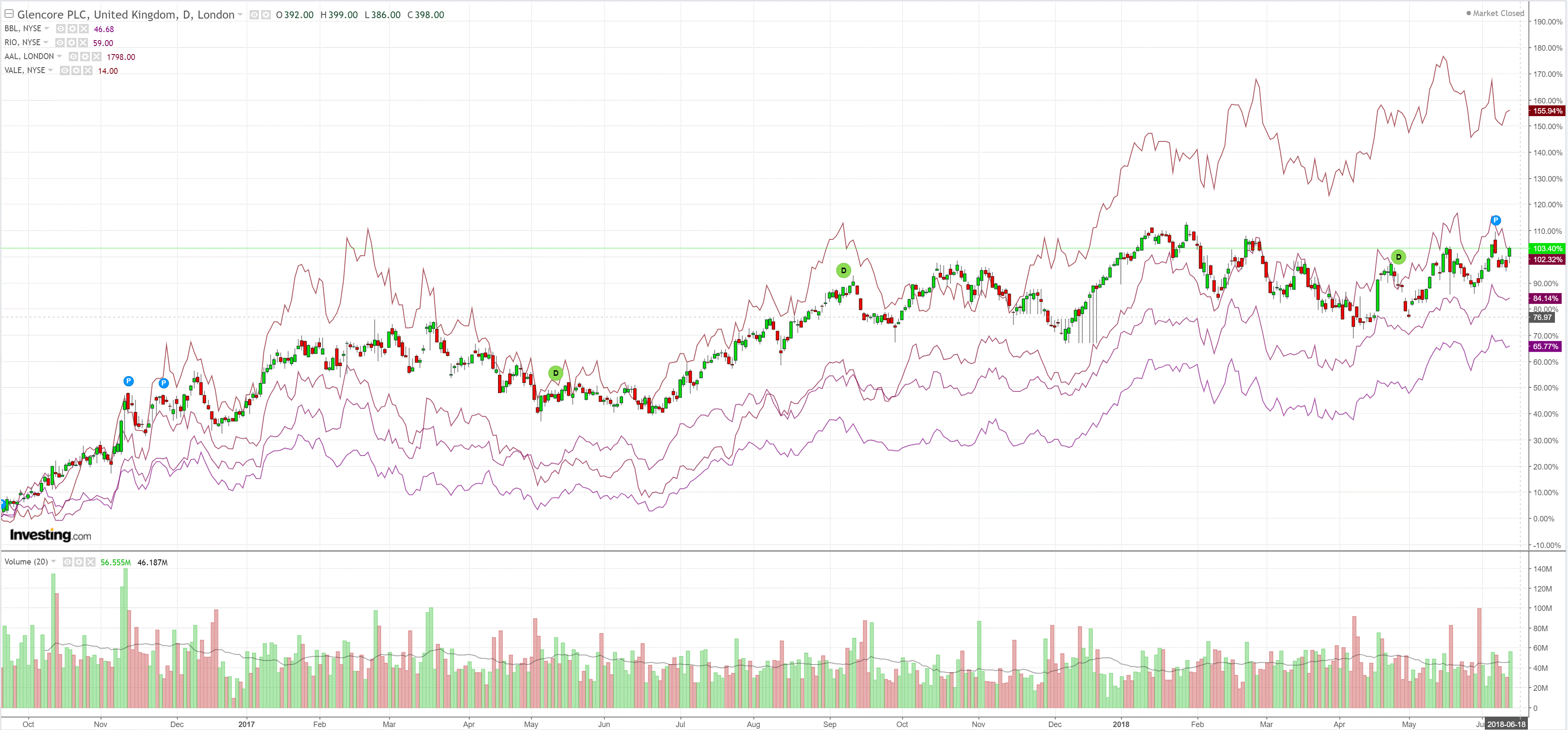 EM stocks fell: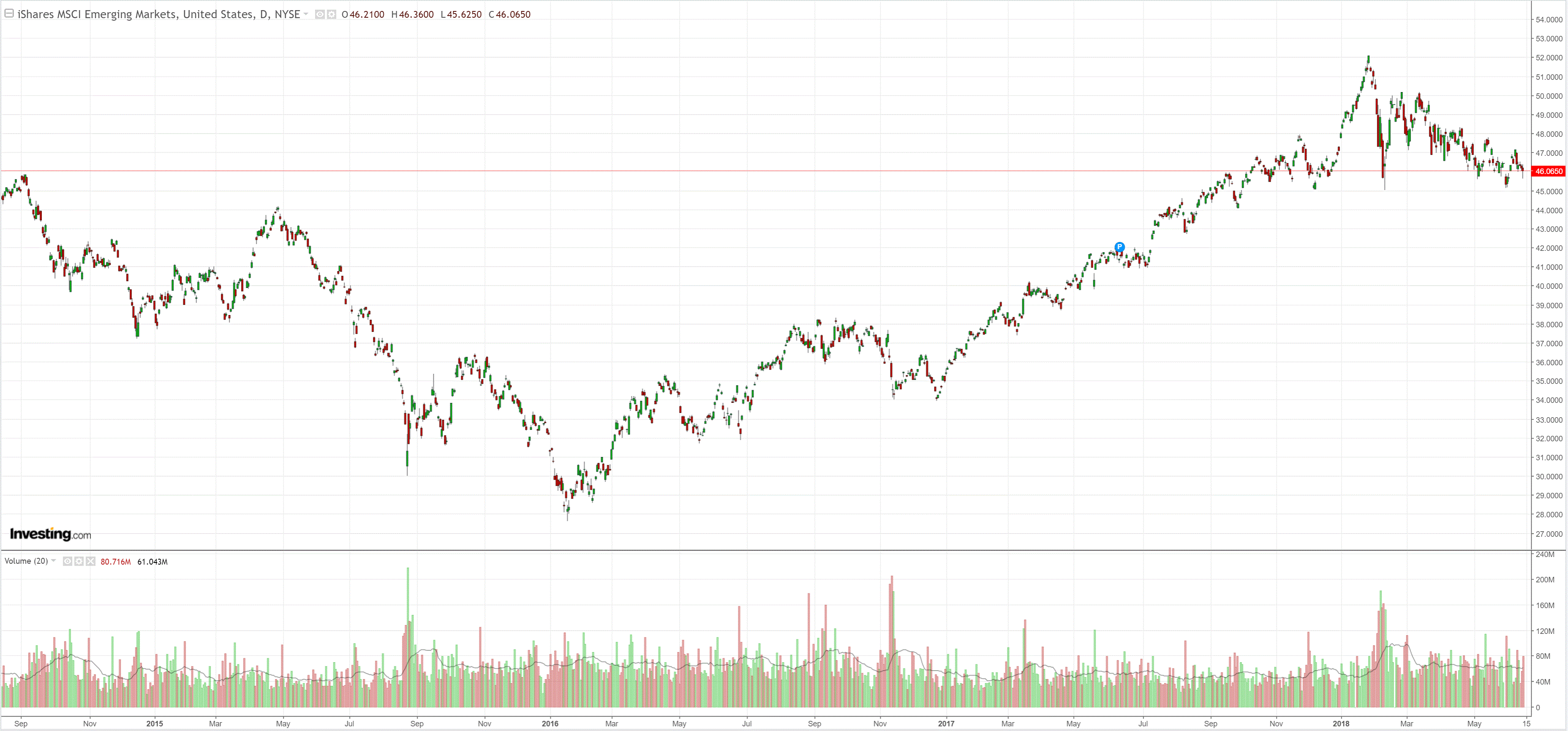 EM junk knows only one way. The divergence with US trend is very unusual: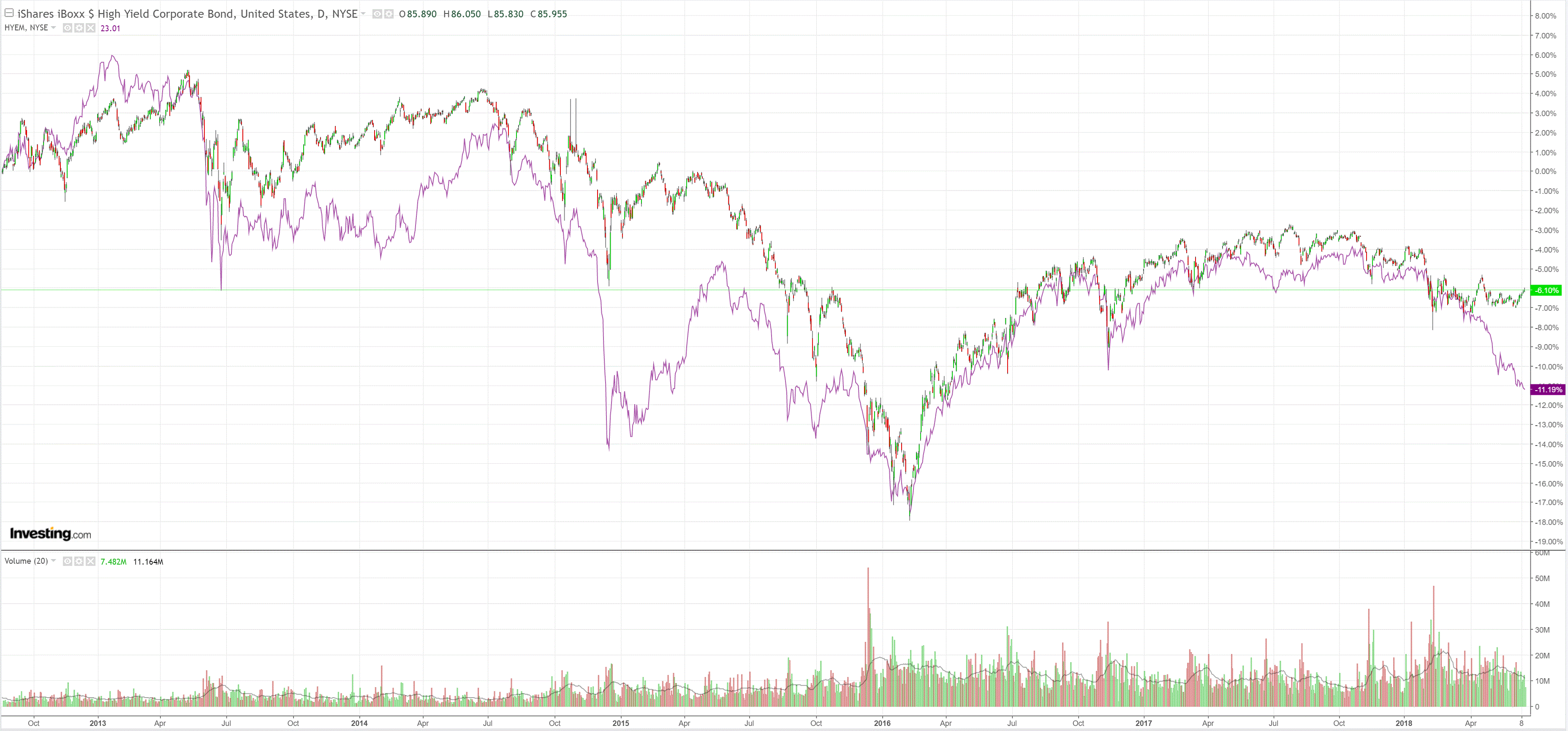 Treasuries were hit but the curve flattened: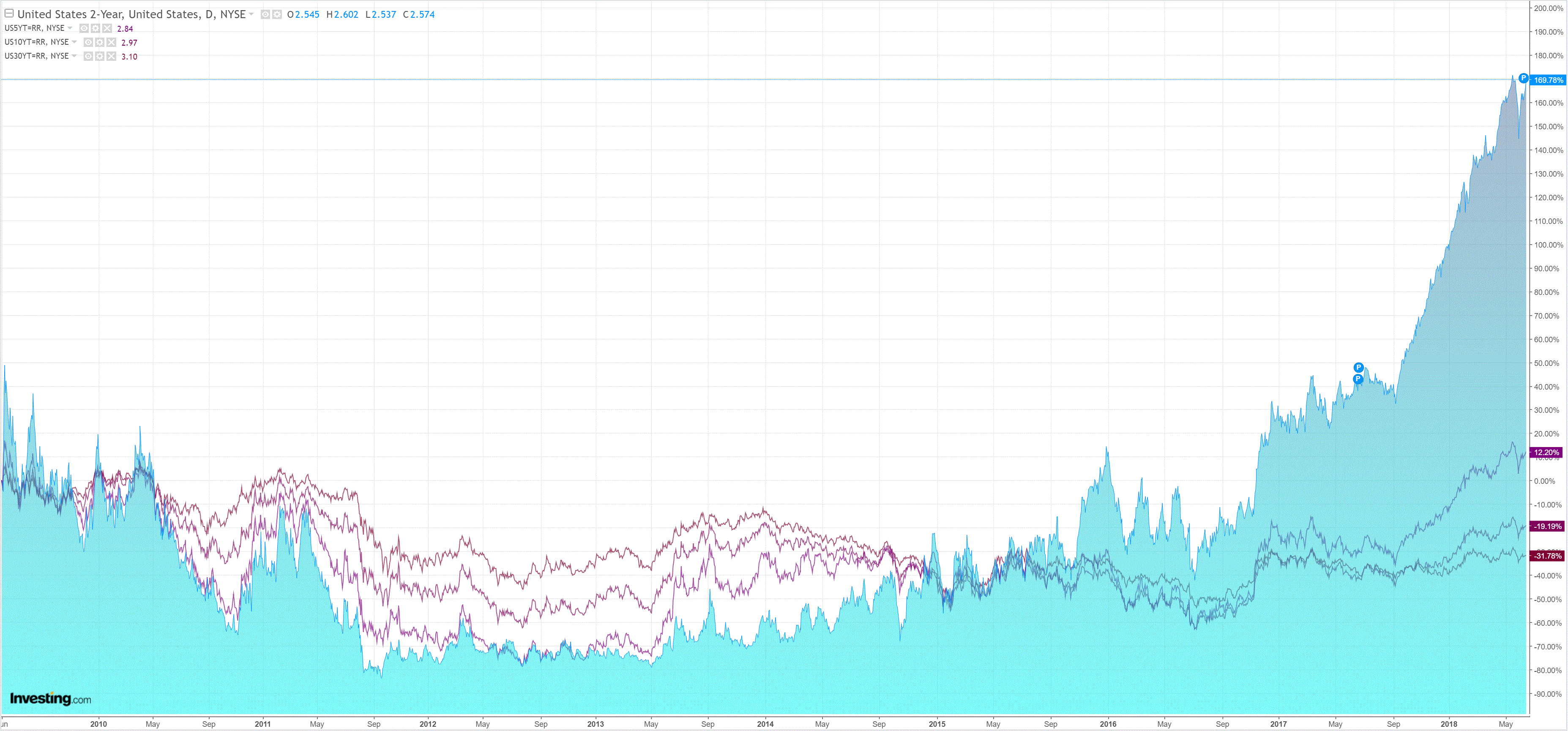 Bunds were sold a touch: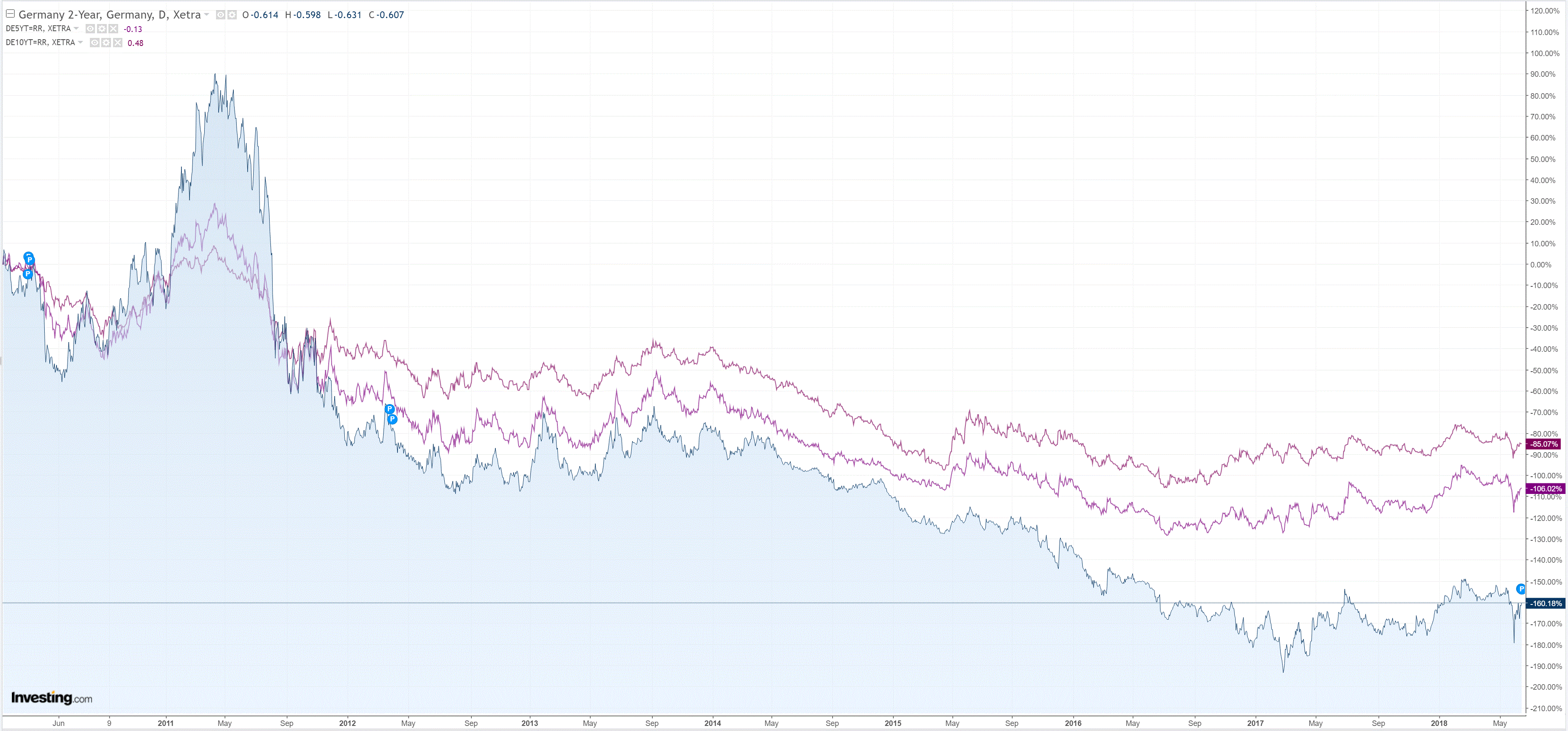 Italian debt is awesome: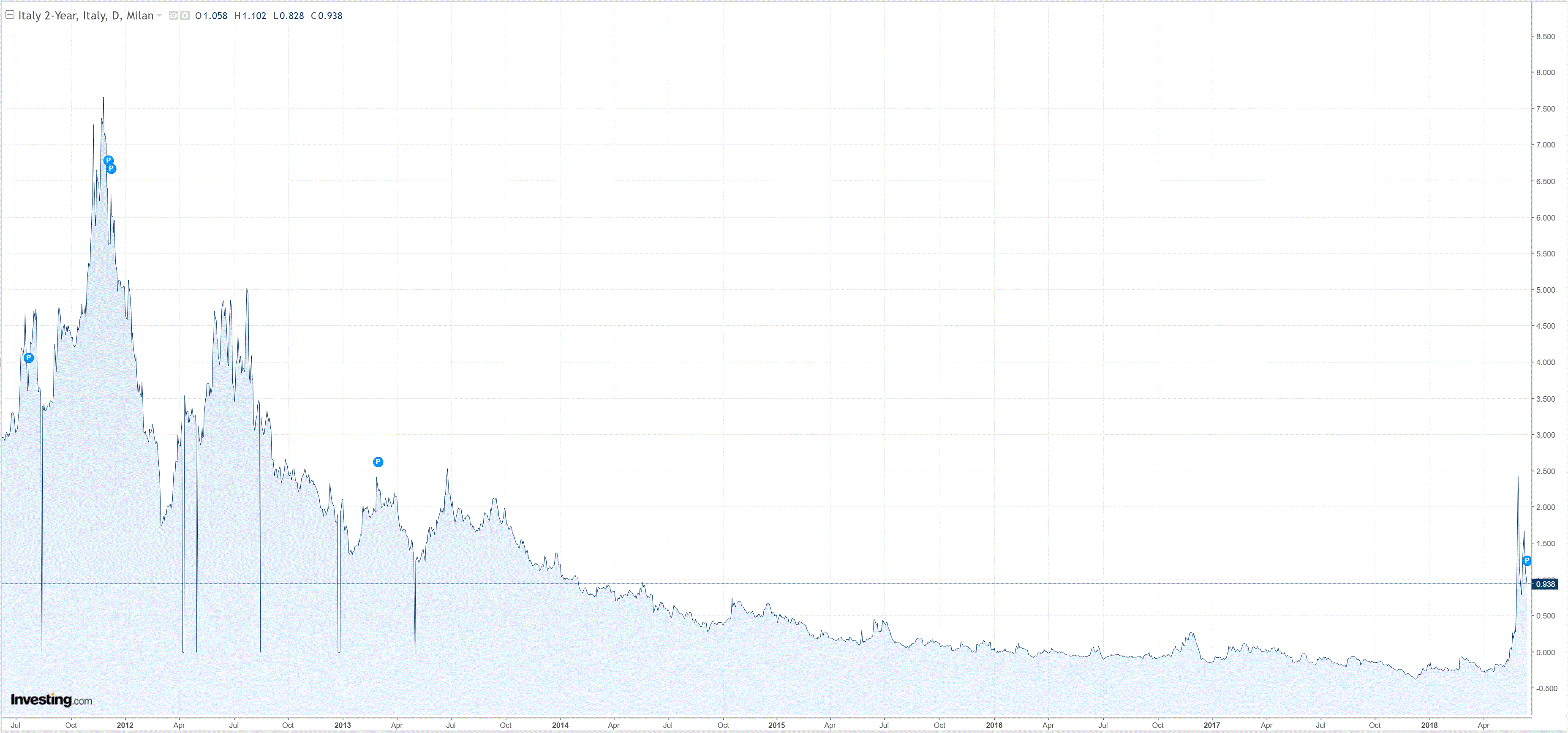 Stocks mostly trod water: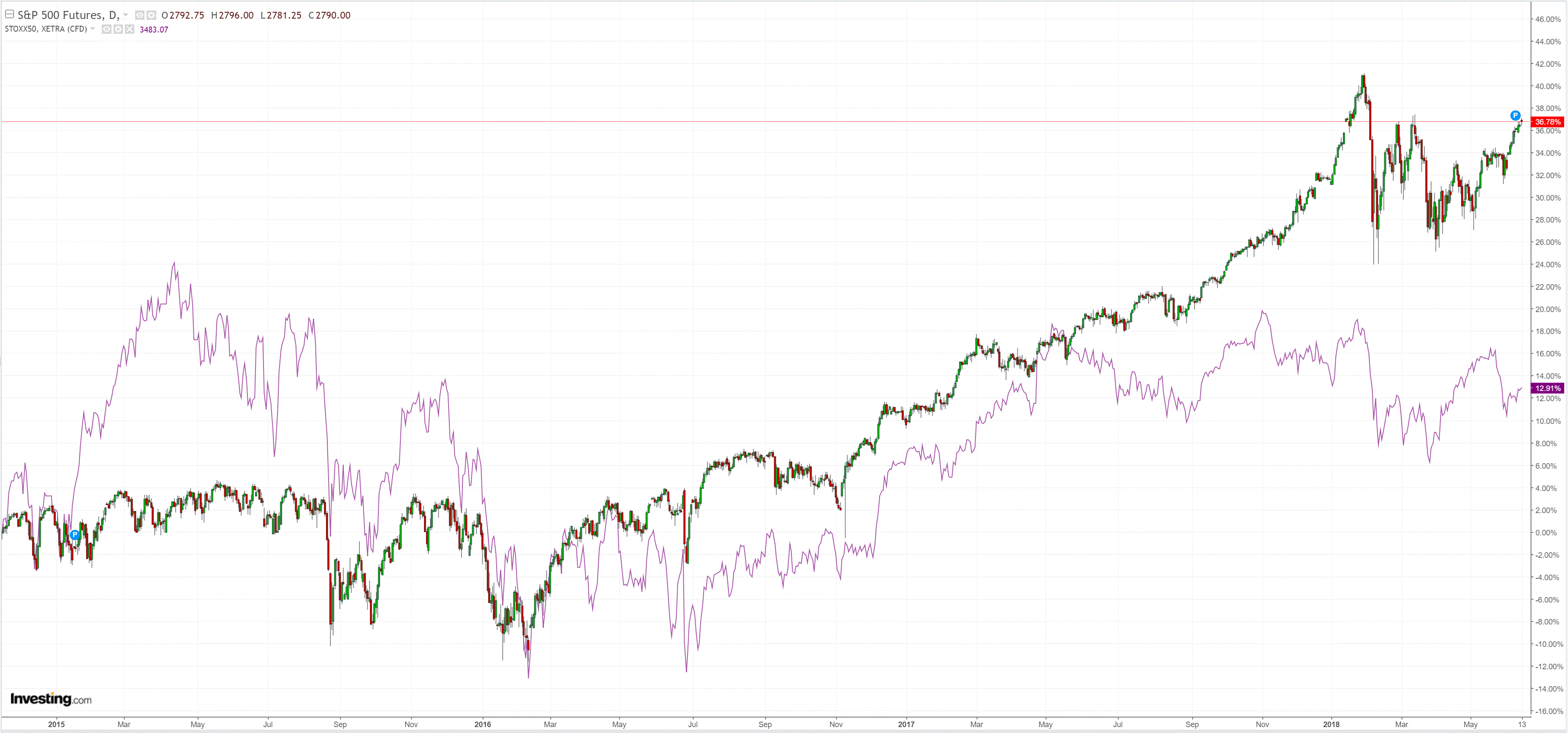 The key for the night was the Fed, of course, which hiked rates 25bps, and lifted its outlook as well:
Information received since the Federal Open Market Committee met in May indicates that the labor market has continued to strengthen and that economic activity has been rising at a solid rate. Job gains have been strong, on average, in recent months, and the unemployment rate has declined. Recent data suggest that growth of household spending has picked up, while business fixed investment has continued to grow strongly. On a 12-month basis, both overall inflation and inflation for items other than food and energy have moved close to 2 percent. Indicators of longer-term inflation expectations are little changed, on balance.

Consistent with its statutory mandate, the Committee seeks to foster maximum employment and price stability. The Committee expects that further gradual increases in the target range for the federal funds rate will be consistent with sustained expansion of economic activity, strong labor market conditions, and inflation near the Committee's symmetric 2 percent objective over the medium term. Risks to the economic outlook appear roughly balanced.

In view of realized and expected labor market conditions and inflation, the Committee decided to raise the target range for the federal funds rate to 1-3/4 to 2 percent. The stance of monetary policy remains accommodative, thereby supporting strong labor market conditions and a sustained return to 2 percent inflation.

In determining the timing and size of future adjustments to the target range for the federal funds rate, the Committee will assess realized and expected economic conditions relative to its maximum employment objective and its symmetric 2 percent inflation objective. This assessment will take into account a wide range of information, including measures of labor market conditions, indicators of inflation pressures and inflation expectations, and readings on financial and international developments.
Markets initially reacted hawkishly but then undid it all. The lift in the outlook was modest: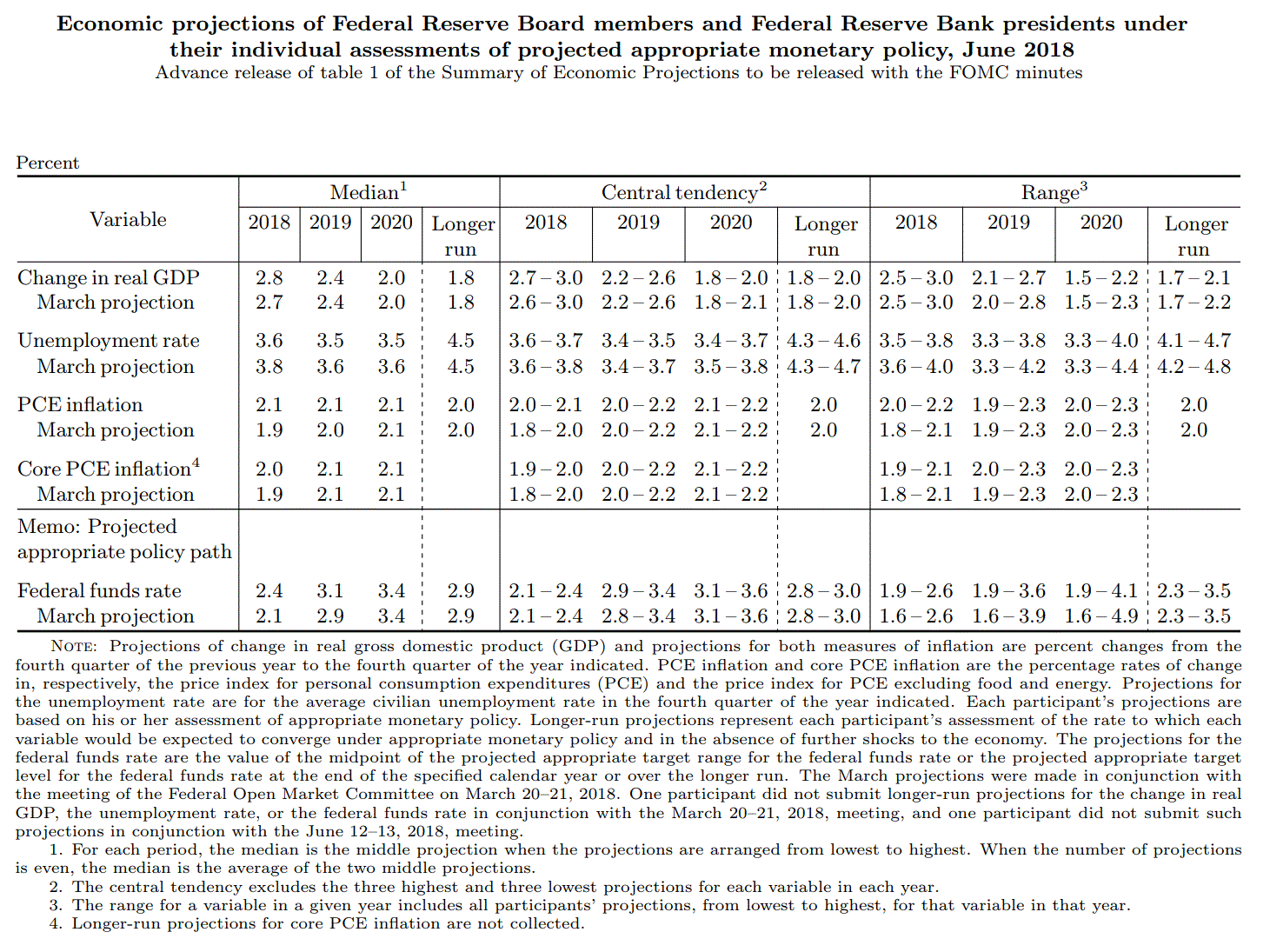 The fiscal boom and bust is obvious: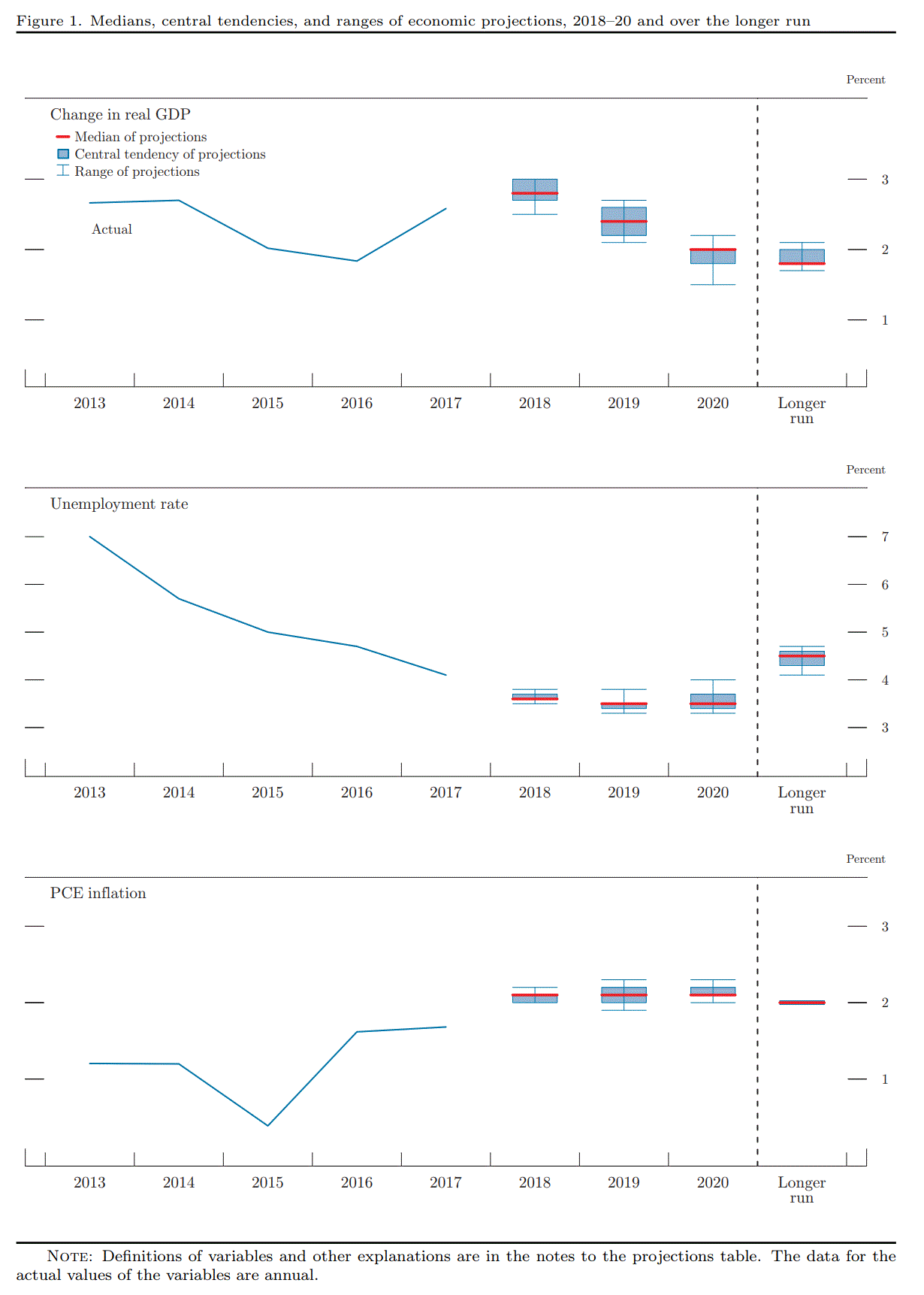 The dot plot lifted modestly and is now hinting at another 1.4 rate hikes this year, hardly tearing away: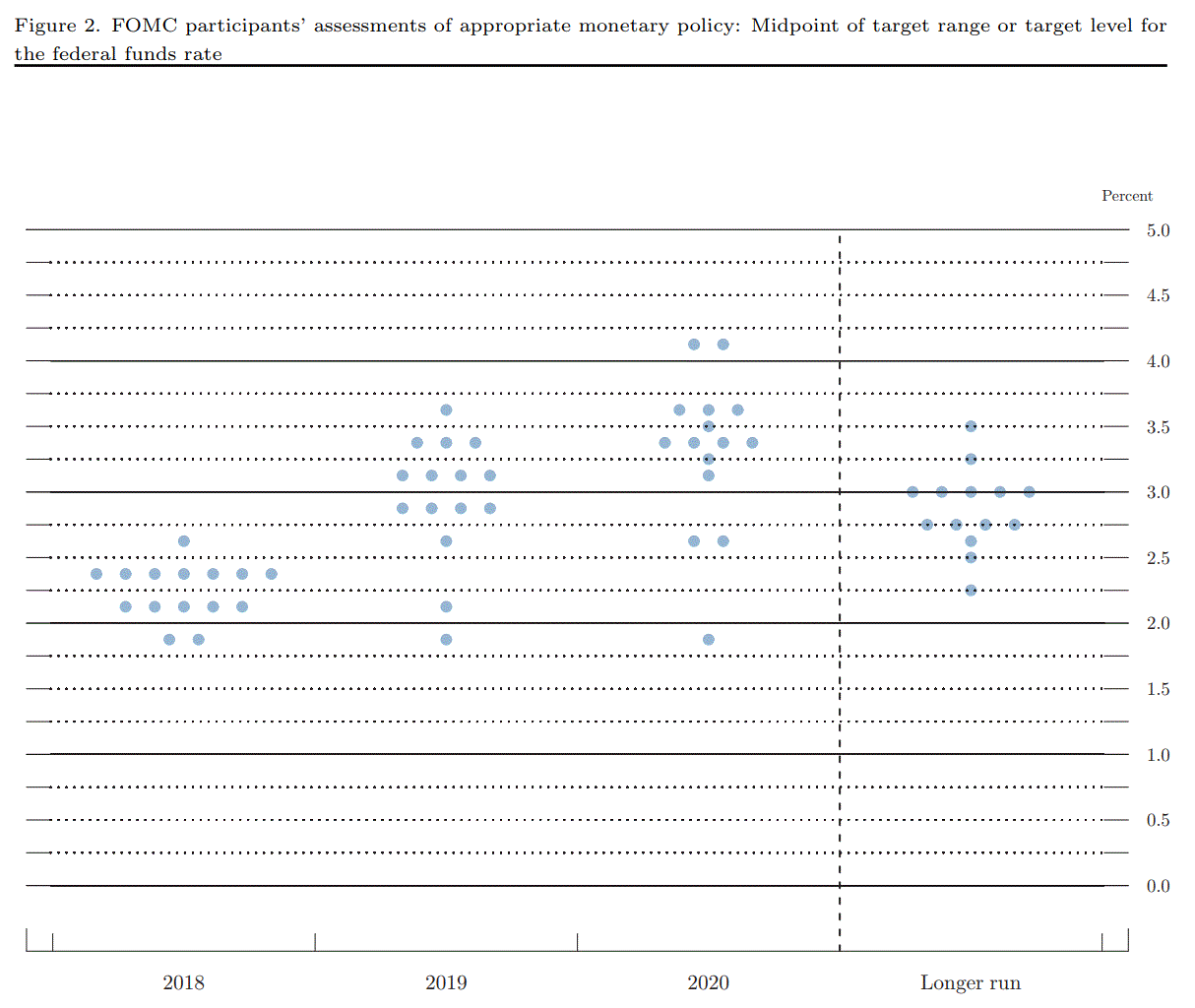 It's a tightening Fed cognisant of the fiscal risks posed by President Trump.