See the latest Australian dollar analysis here:
DXY ground higher last night as EUR fell: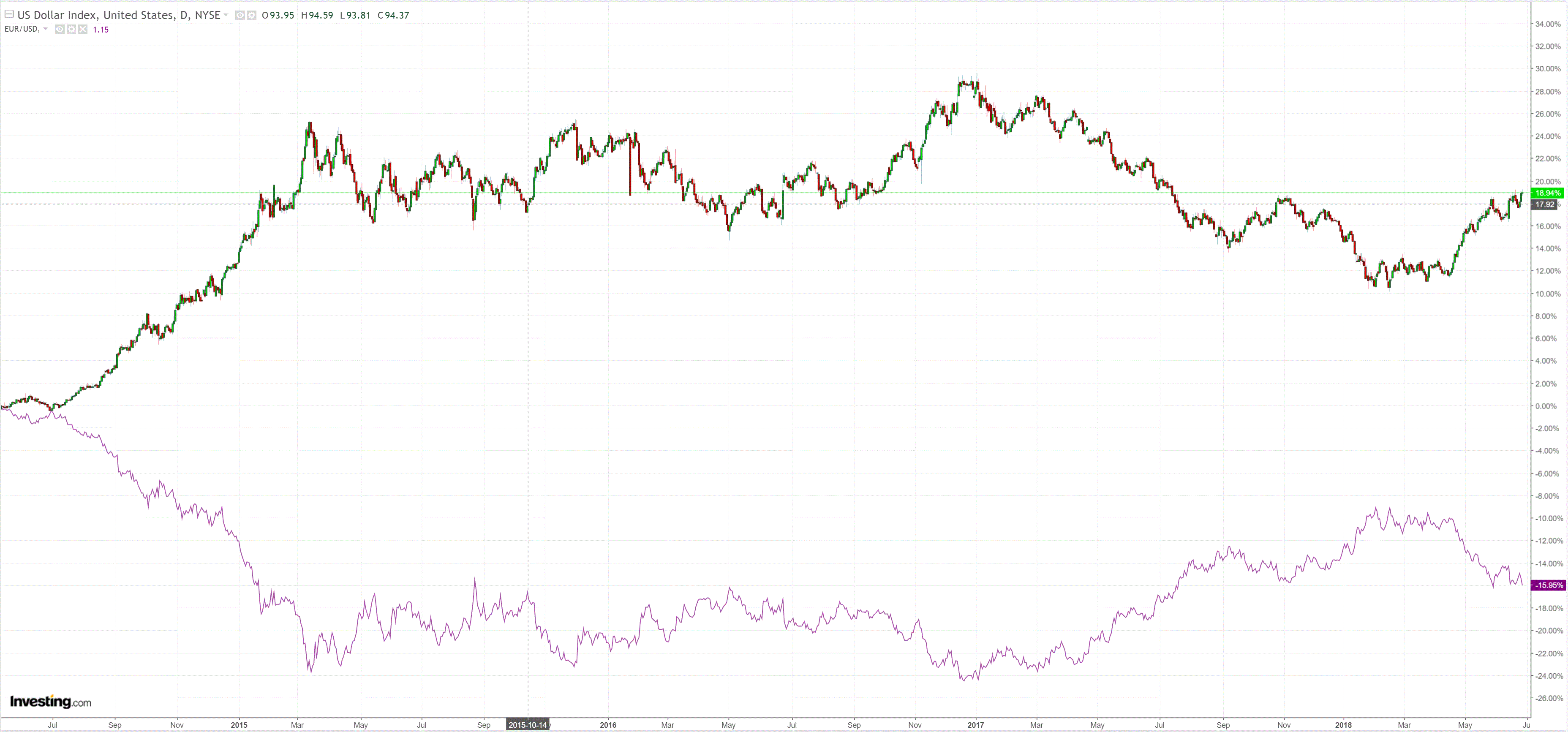 AUD managed a weak bounce against DMs: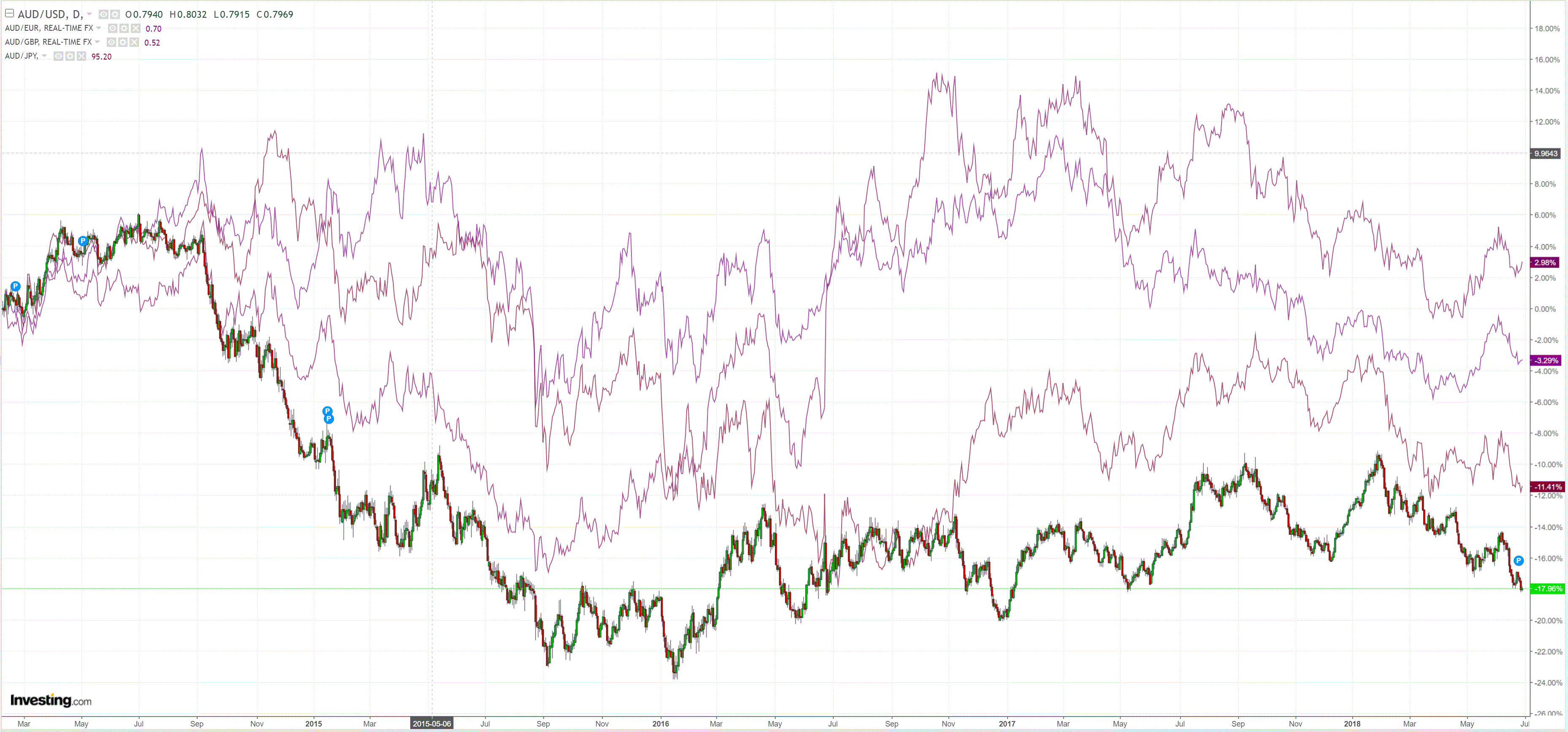 And EMs: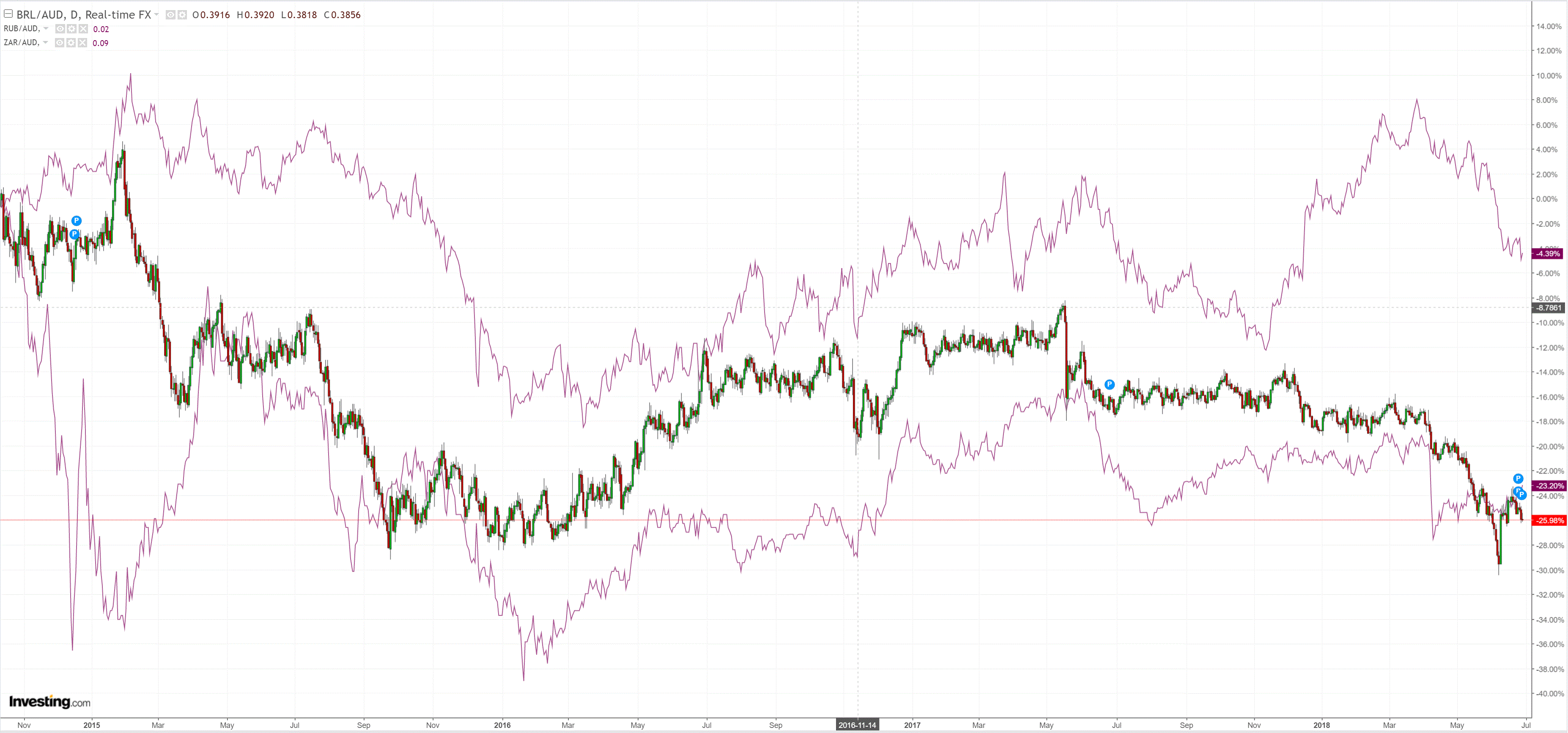 The yuan free fall is rapidly assuming epic proportions: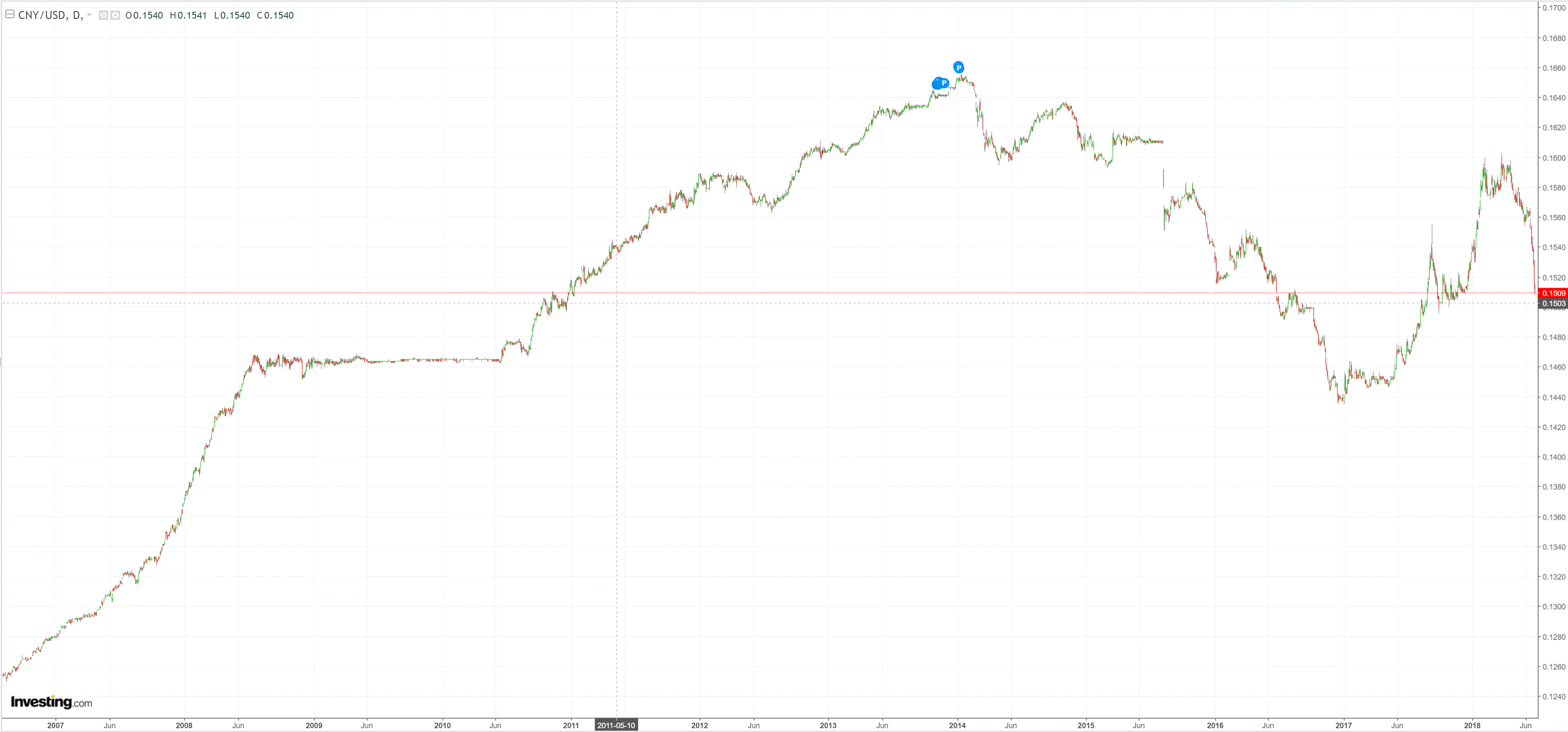 Gold is in trouble: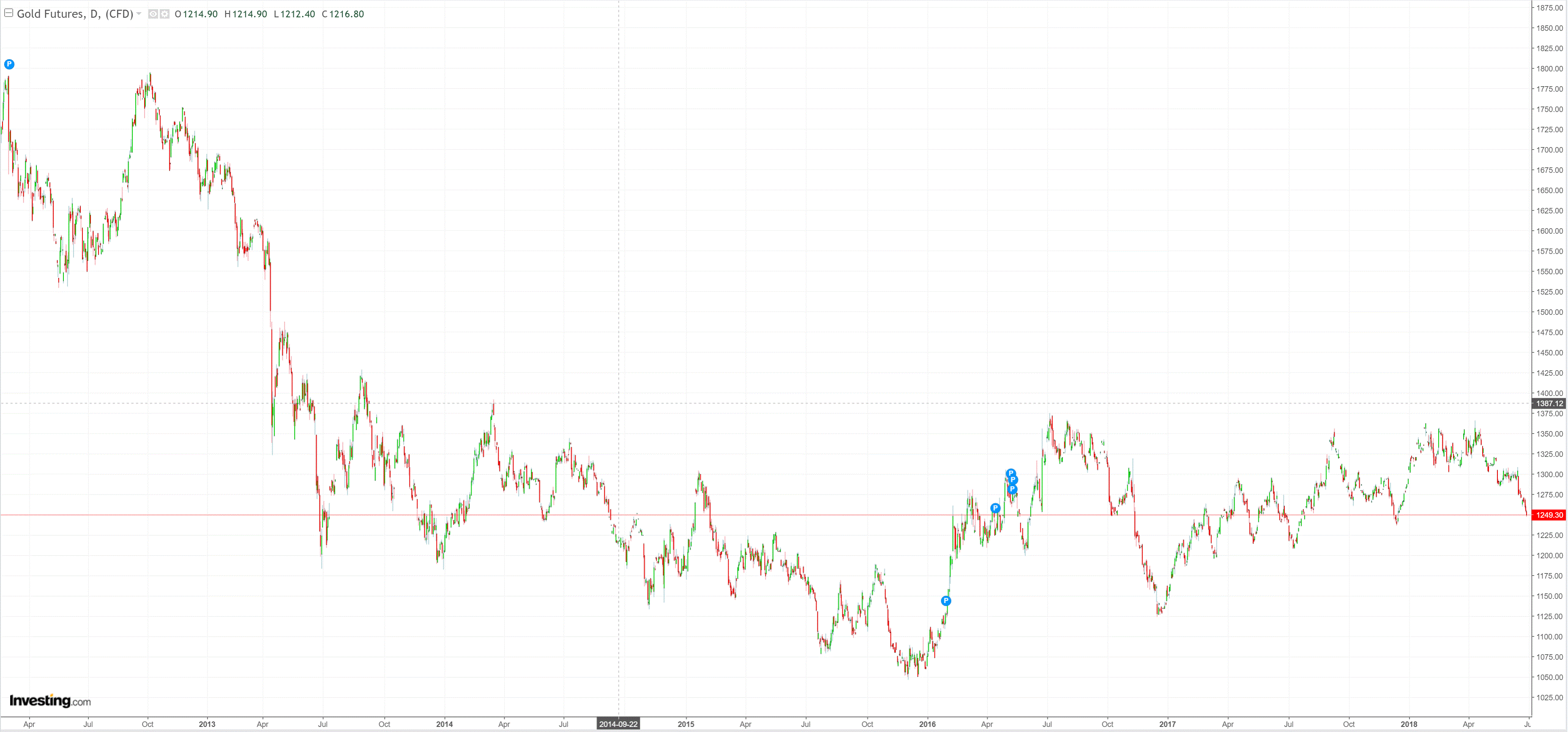 WTI is on fire: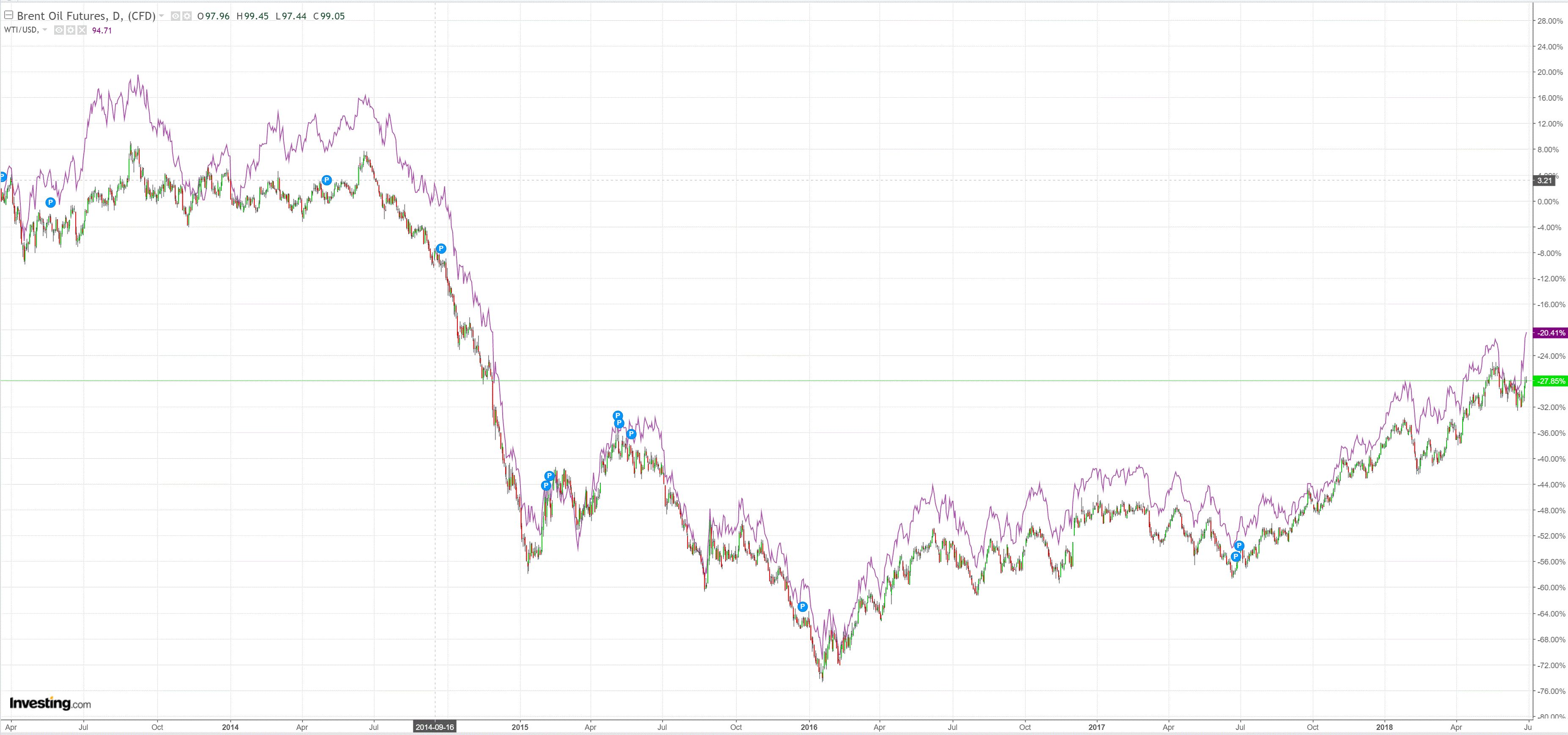 Base metals are worrying. Copper is testing crucial support: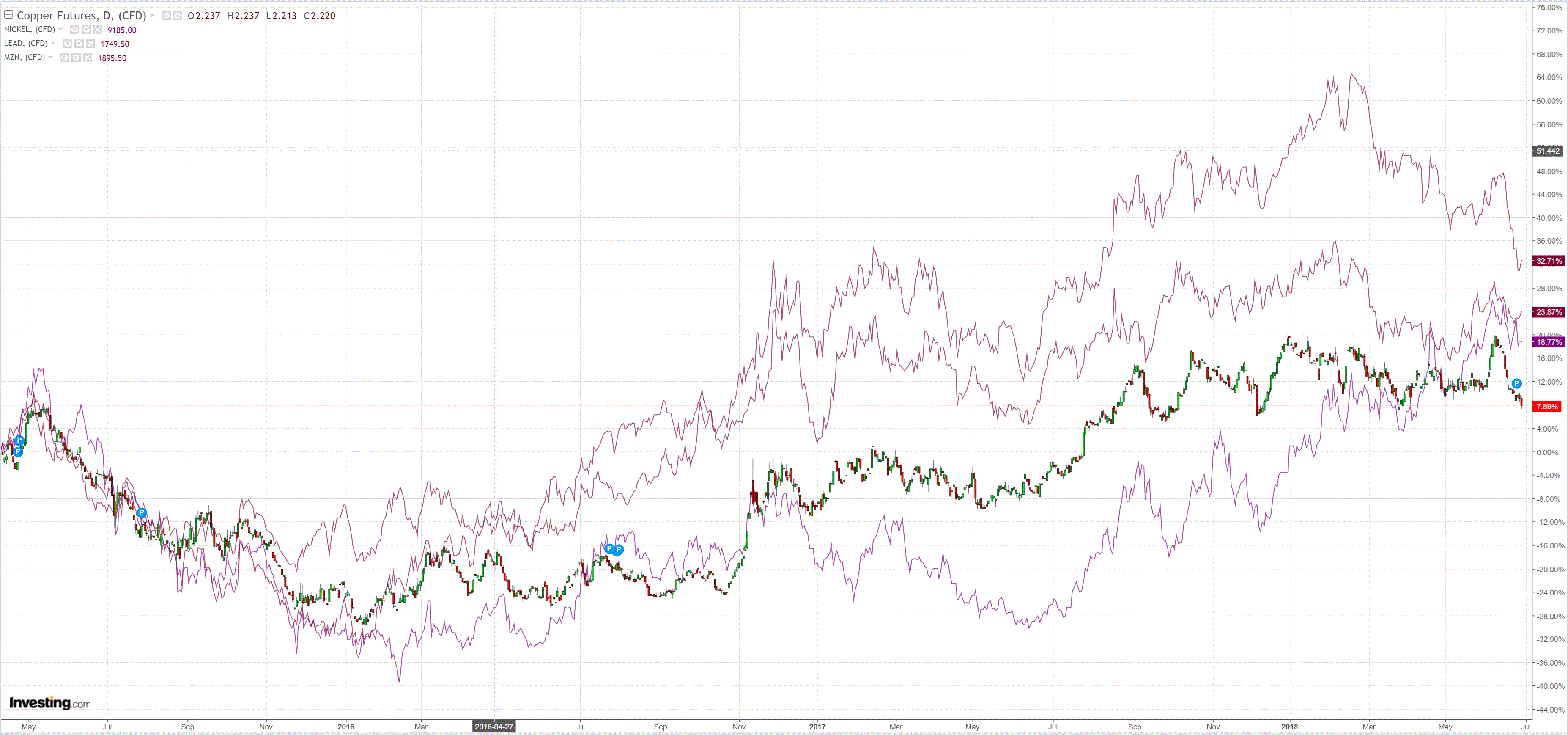 EM stocks managed a very unconvincing bounce: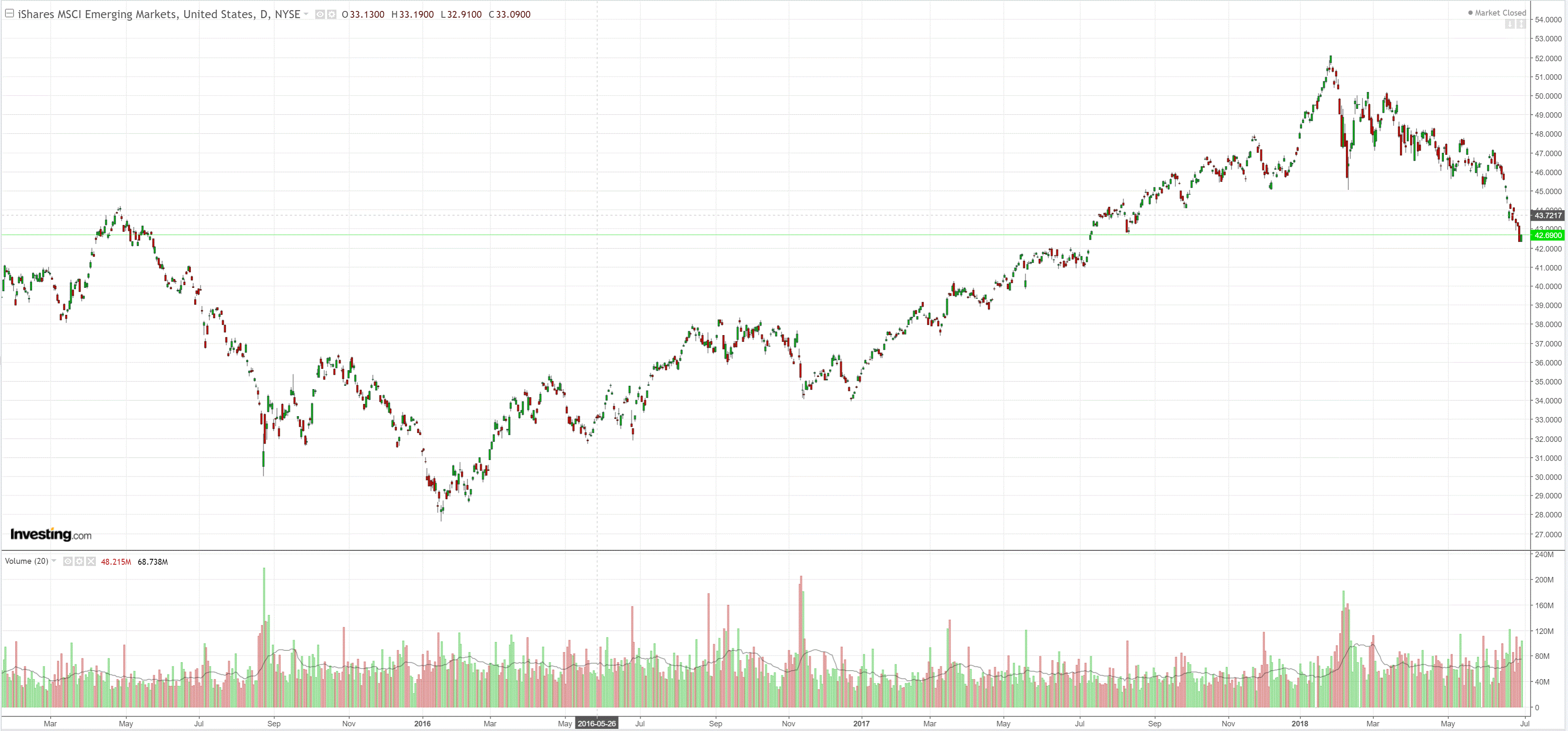 Same with EM junk: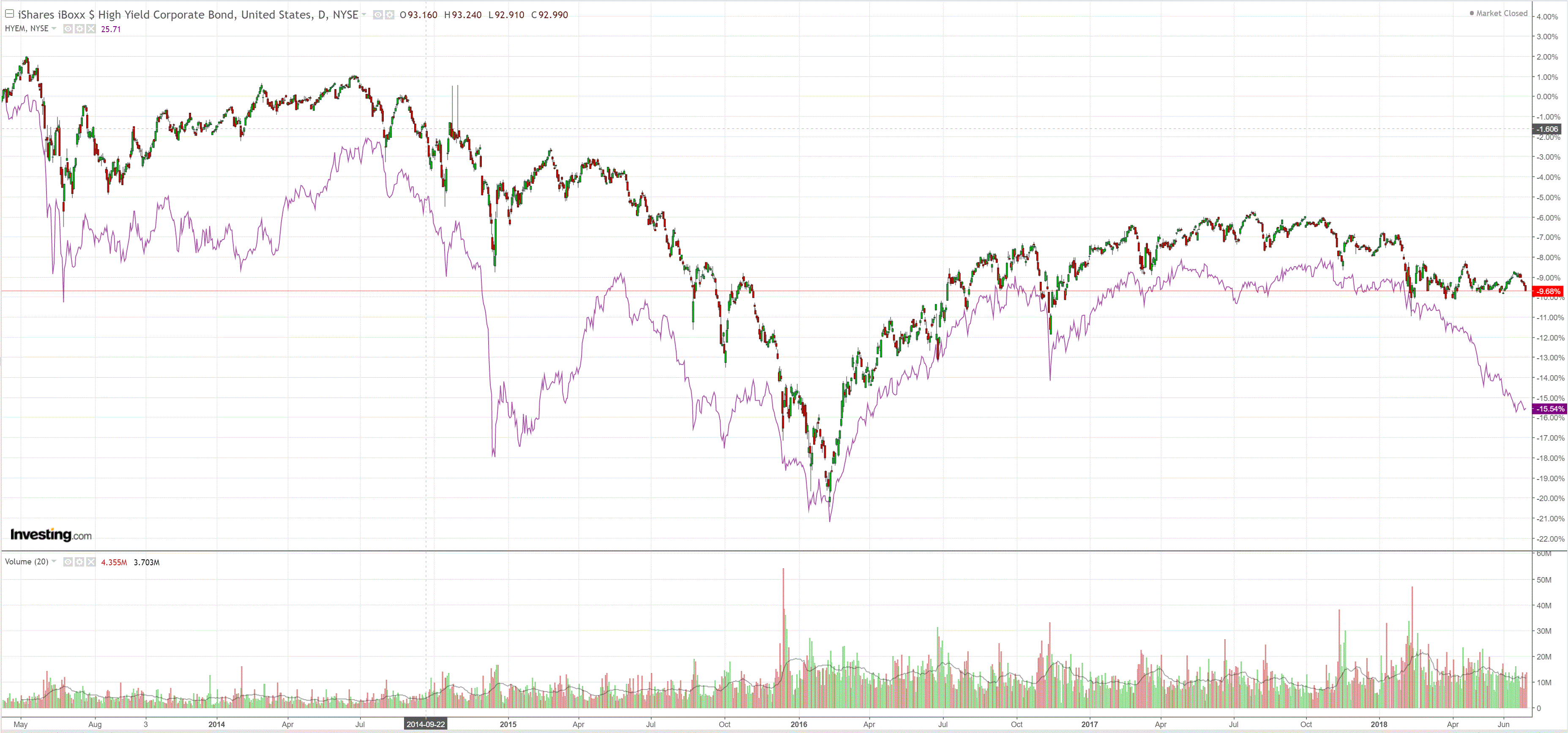 Treasuries sold: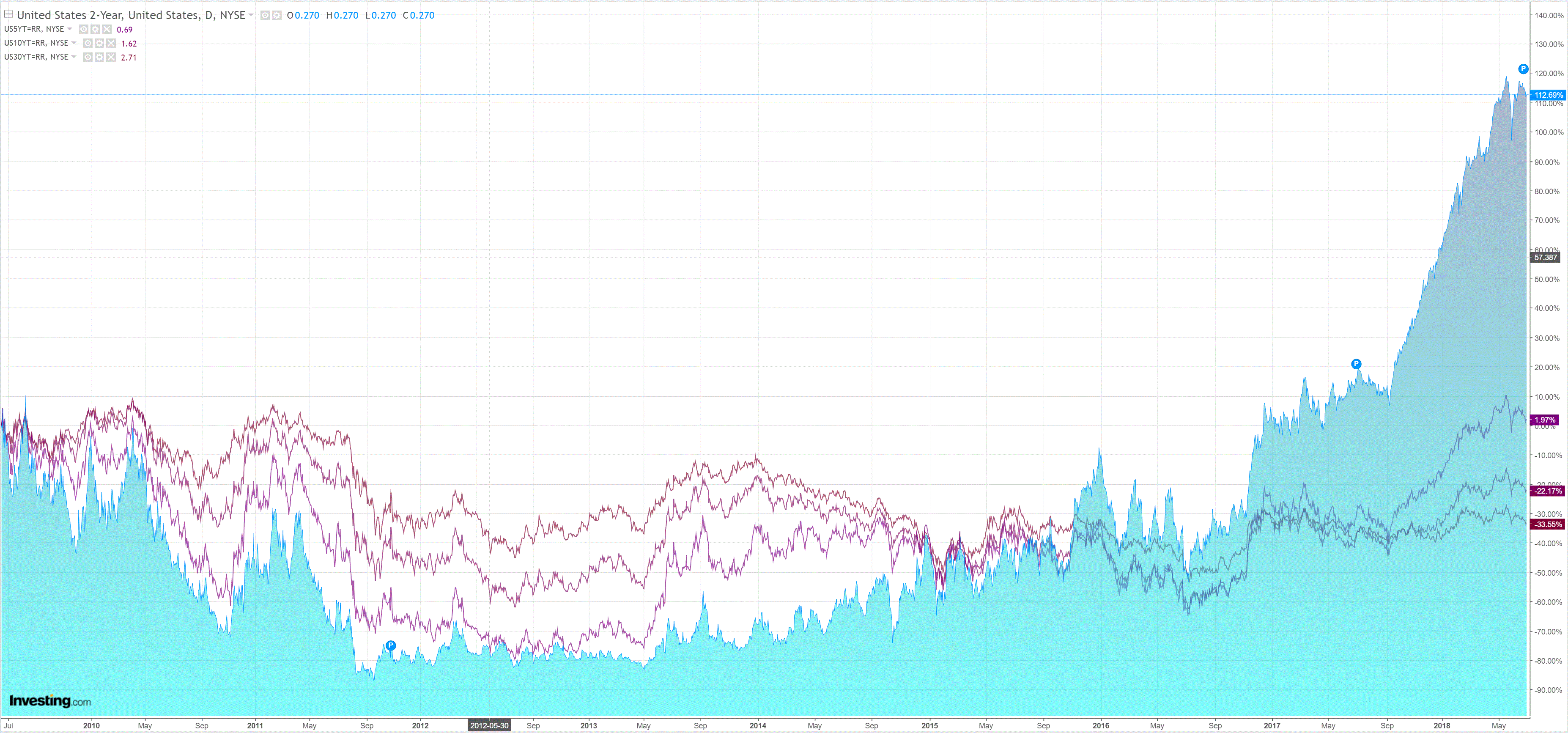 Bunds too: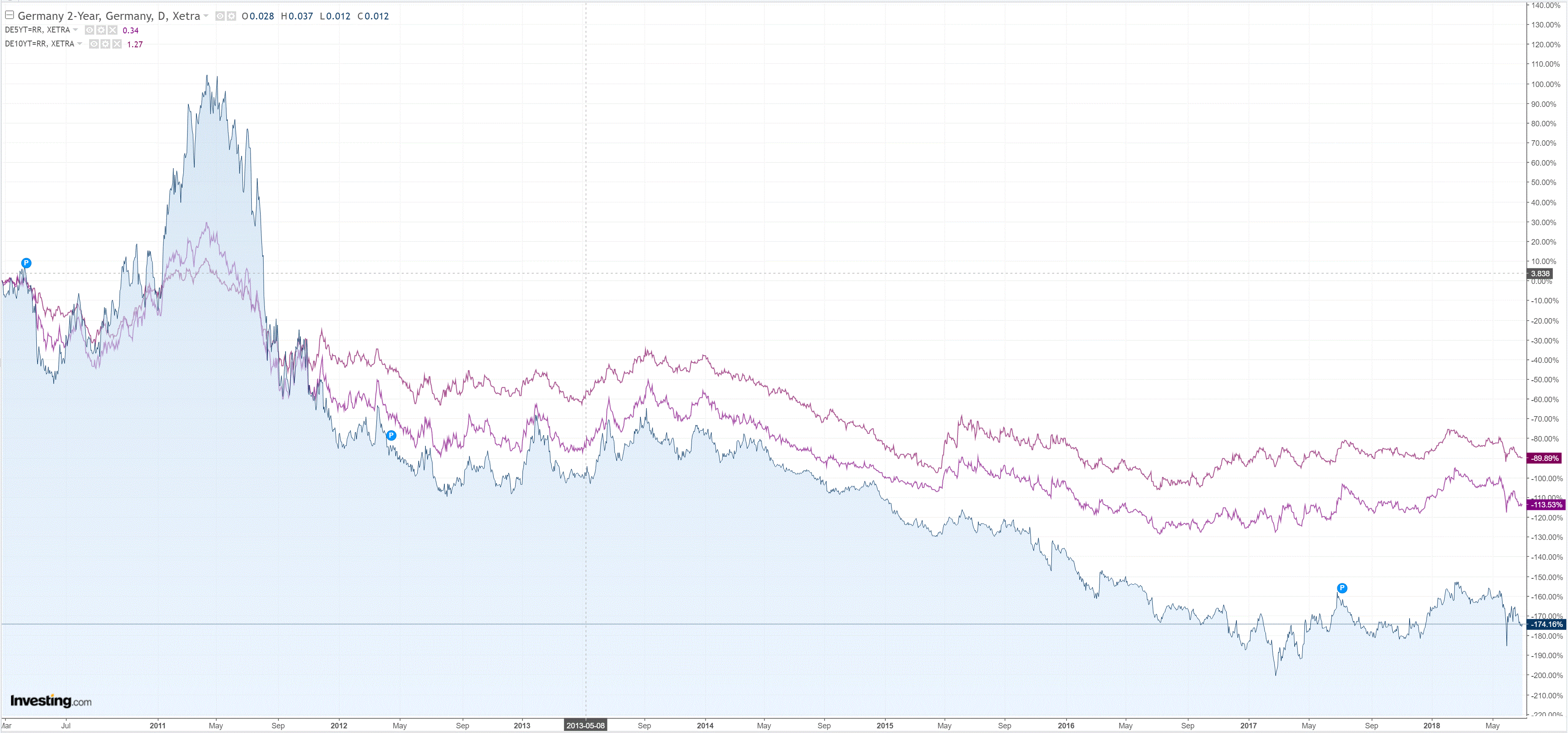 BOTS held on: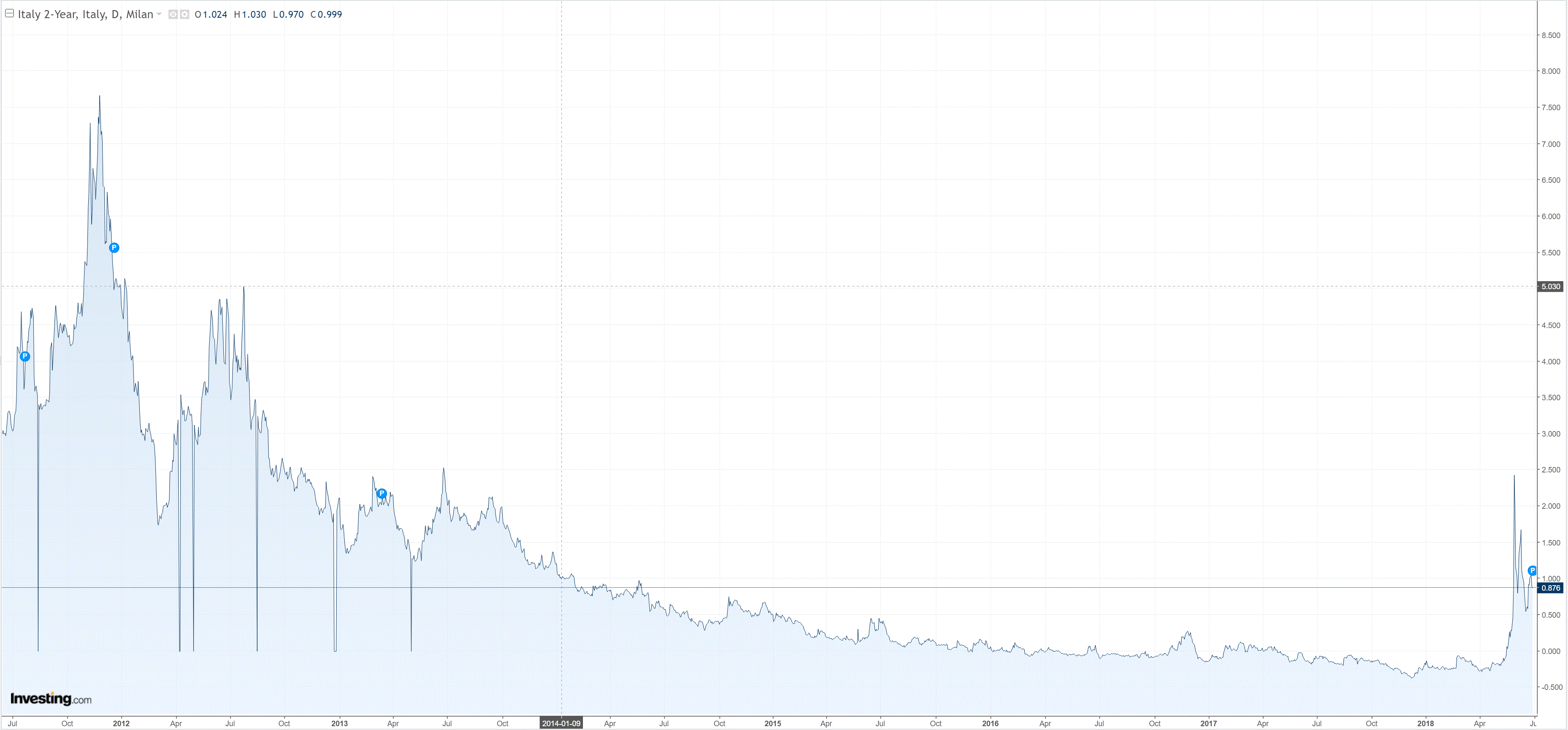 Stocks bounced in the US not Europe: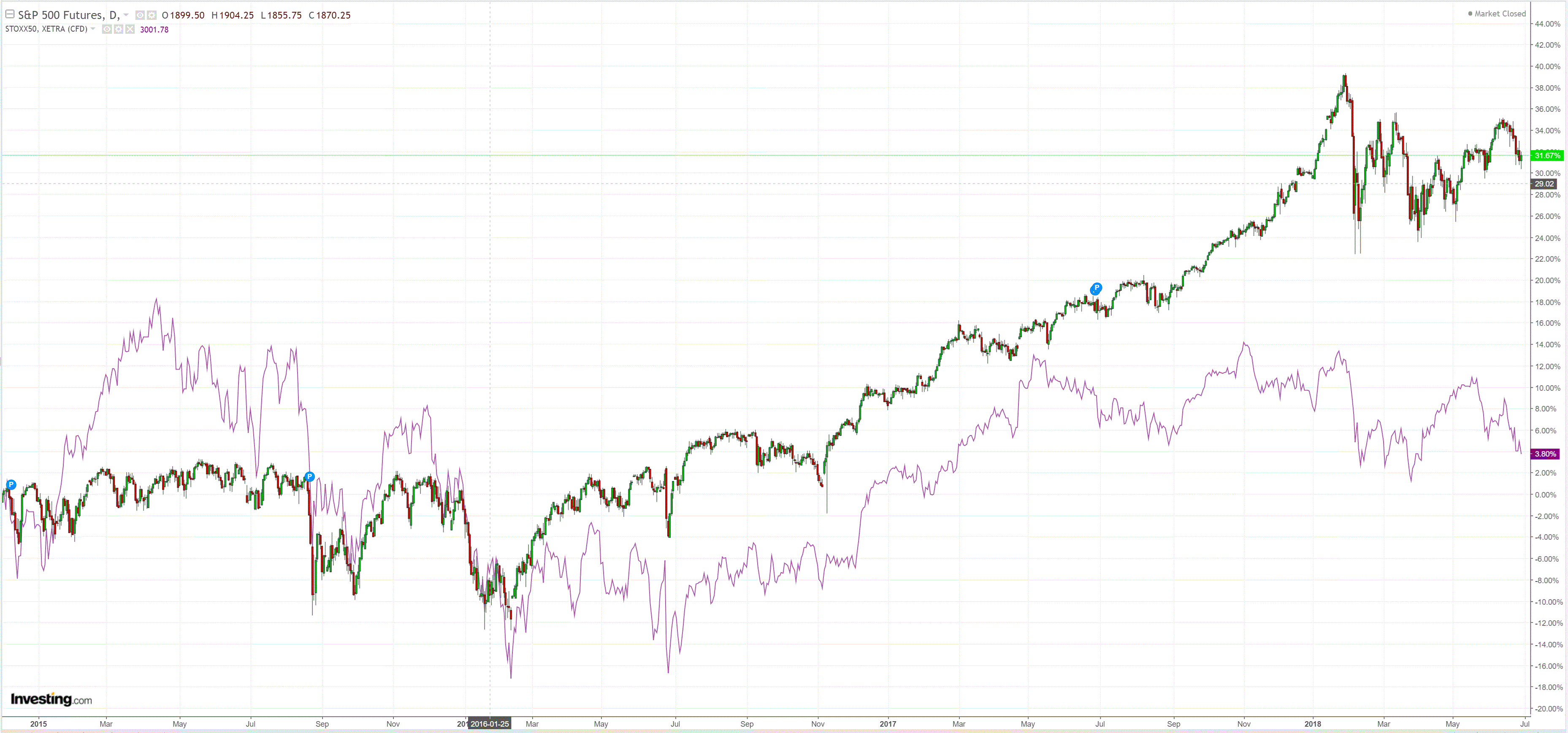 Italy trashed Merkel's emergency summit, via FT:
Italy has stalled an EU leaders' summit until a deal is reached on migration — a dramatic escalation of tensions at a gathering that could decide German chancellor Angela Merkel's fate.

Rome blocked decisions on the economy, security and digital issues in the meeting's opening session in Brussels on Thursday as it sought "concrete" help to deal with its own influx of asylum-seekers. "Nothing is agreed until everything is agreed," one bloc diplomat said of the Italian position, as the heads of government headed for what threatened to be a fractious working dinner.

One senior EU figure attending the meeting described Italy as "holding us hostage".

The European Council of leaders cancelled a planned early-evening press conference and a spokesperson issued a terse statement saying that "as one Member reserved their position on the entire conclusions, no conclusions have been agreed at this stage".
This is only the beginning. Italy is going to drive a wedge into every component of EU politics that it can as it sets to blow up its fiscal constraints. Italian debt is behaving OK for now but just wait…
BofAML is in a virtual panic about where this is leading:
…this may point to less vibrant export activity across the world. For Europe, whether this is really the case, or just a reflection of €-strength earlier in the year, remains to be seen. But for now we think the economic data has not been convincing enough to ignite enough of a rally in European risk assets.

…If US-EU trade tensions escalate, we would view it as akin to pitting Europe vs. Europe. The US trade deficit with the EU-28 is far from homogenous. Germany exports cars to the US…but France doesn't, and while Italy is a net exporter to the US, the Netherlands is a net importer. Therefore, growing trade tensions are likely to further fragment the Eurozone, just at a time when ECB QE is drawing to a close.

…we worry that the ECB is ending QE…but nothing else is being instigated to take up the slack. In particular, fiscal stimulus is not on the cards in Europe, despite the positive effects of it being evident now in the US (see Q1 US earnings, for instance)."

The idea of the "next" Eurozone recession fills us with a lot of fear however. Not just because many central banks would be relatively constrained in their ability to cut rates after their big post-GFC easing, but more because of how disruptive it could possibly be to the Euro credit market.

Not only, on the one side, have they encouraged the more credit-constrained issuers to embrace bond financing, but on the other side the strict eligibility rules of CSPP have motivated high-yield companies to deleverage and return to an IG-status, where possible.

The net result of these two themes in Europe is depicted, starkly, in Chart 4. Since the beginning of 2015 (PSPP  started in March '15) the size of the BBB-rated non-financial sector has grown from €450bn to €755bn (66%). Conversely, the size of the Euro high-yield market has shrunk from €310bn to €285bn over this period.

QE drove debt costs so low that many issuers who had previously never raised debt joined the party…"

…the potential for such a vast amount of Fallen Angels (BBBs being downgraded to high-yield) at a time when Euro high-yield bonds are shrinking would cause enormous ructions and indigestion in the market.

For reference, the largest expansion of ICE BofAML's European Fallen Angel bond index was from €20bn to €110bn – but this took almost 7yrs to transpire (from September 2008 until April 2015). But in the "next" European recession, rating downgrades would not take 7yrs, in our view.

…a Eurozone recession can't (be allowed to) happen.
Meaning no exit for the ECB. The usual corollaries apply. Strong USD. Weakening commodities and AUD.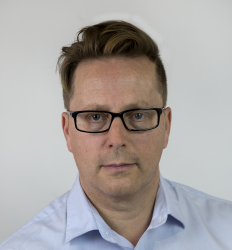 Latest posts by David Llewellyn-Smith
(see all)