Via FTAlphaville:
Following a turbulent week a fortnight ago, markets have calmed and were further assuaged by new finance minister, Giovanni Tria, saying on Sunday that "we are not discussing any proposal to exit the euro. The government is determined to avoid the materialisation of market conditions that push us towards an exit in any way."

However the market turbulence has had a clear effect on the Bank of Italy's balance sheet, according to Eric Dor of the IESEG School of Management. Here are the month-to-month changes for May, as computed by the IESEG:

Readers will spot the explosion in intra-Eurosystem target2 liabilities, rising close to €39bn over May driven by a €41bn decrease in the central bank's liabilities to the commercial banks. Target2 liabilities now stand at €465bn:

In other words, Italian banks have pulled assets out of the central bank, and deposited them across the Eurosystem's banking institutions.

IESEG proposes a few explanations for these flows:
There are several possibilities but they all imply a decrease of the outstanding deposits of customers in Italian banks to increase their net foreign assets. For example, customers may have decided to wire money from their deposit accounts in Italian banks to bank accounts in other countries of the euro area. Another example is that customers of Italian banks may have used part of their deposits to buy financial securities sold by residents of other euro area countries. 

All these scenarios reflect a distrust of the customers in their banks, with a willingness to reduce their exposure and to prefer foreign bank accounts or financial assets. This decrease of confidence has obviously been triggered by a rise of the redenomination risk.
Ah yes, redenomination risk, that old chestnut.

With the new Italian political coalition taking its first baby steps, we suspect that we have not seen the end of "Quitaly"-related market tremors, particularly if the government has to renege on the fiscal promises, estimated at around €100bn, which propelled it to power. If troubles rise again, we wouldn't be shocked to see more capital shift out Italy's central bank and to the safety of core European asset markets.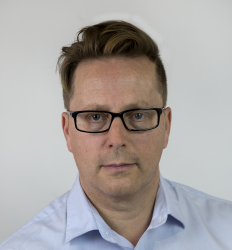 Latest posts by David Llewellyn-Smith
(see all)