DXY lifted and EUR fell last night: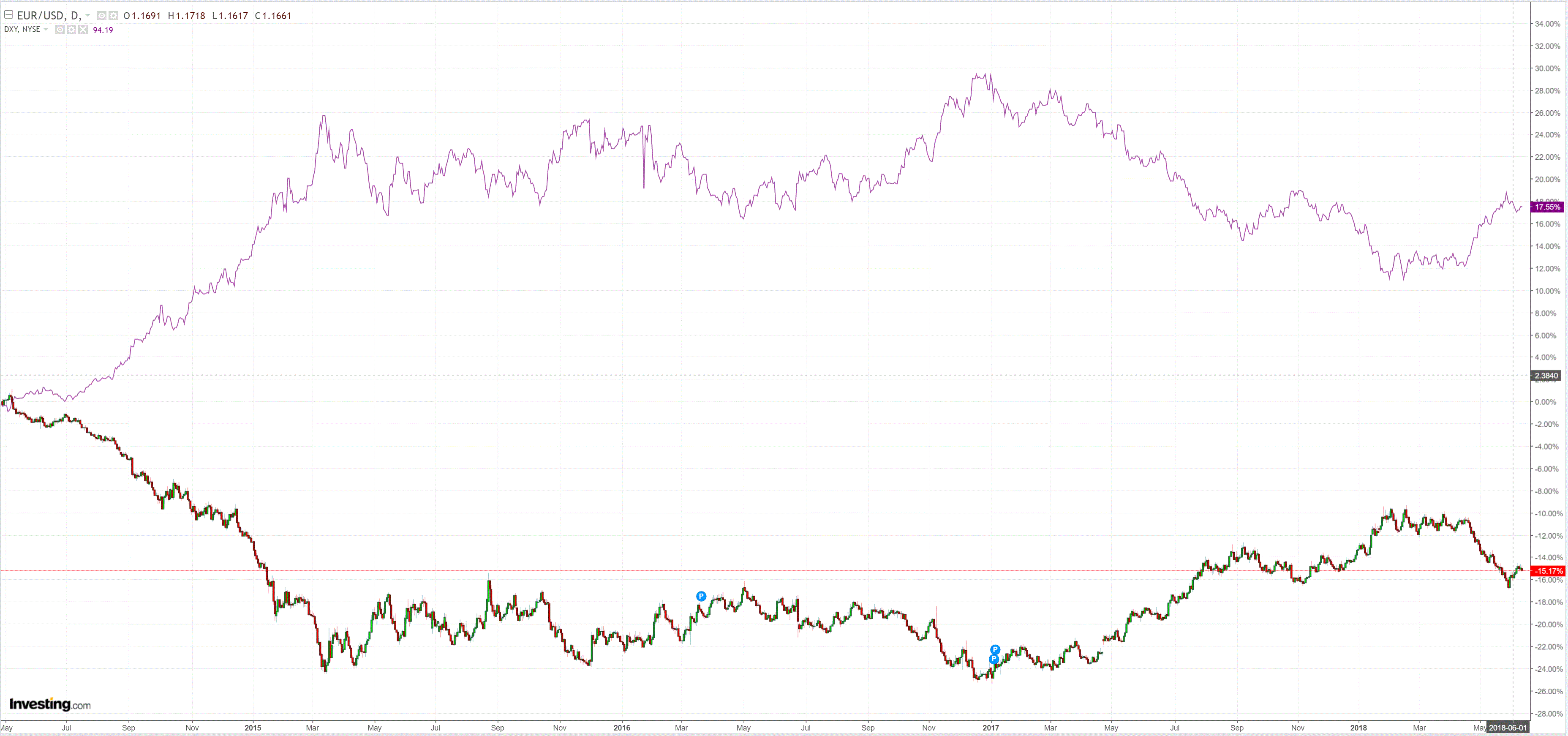 AUD sank against DMs: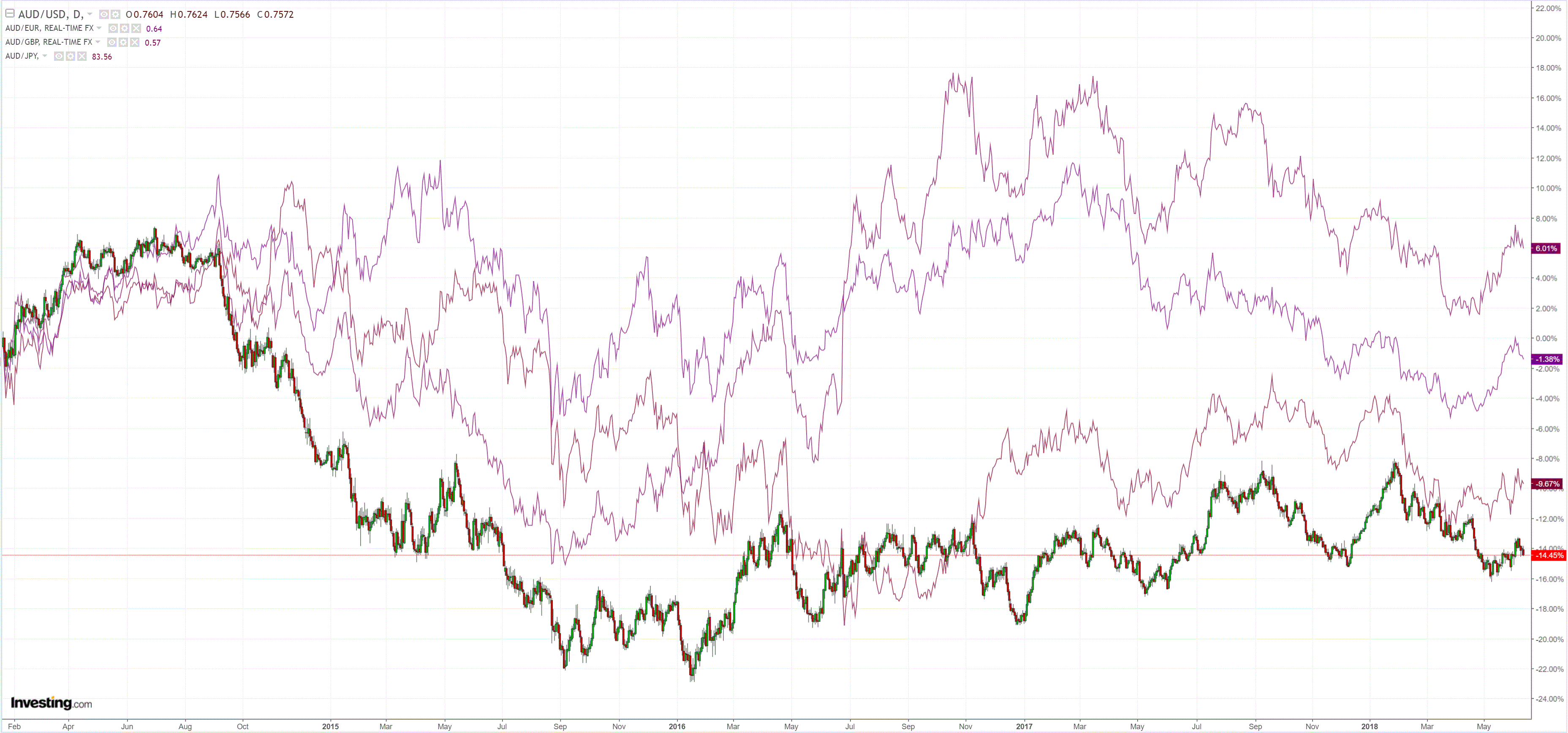 EMs sank more: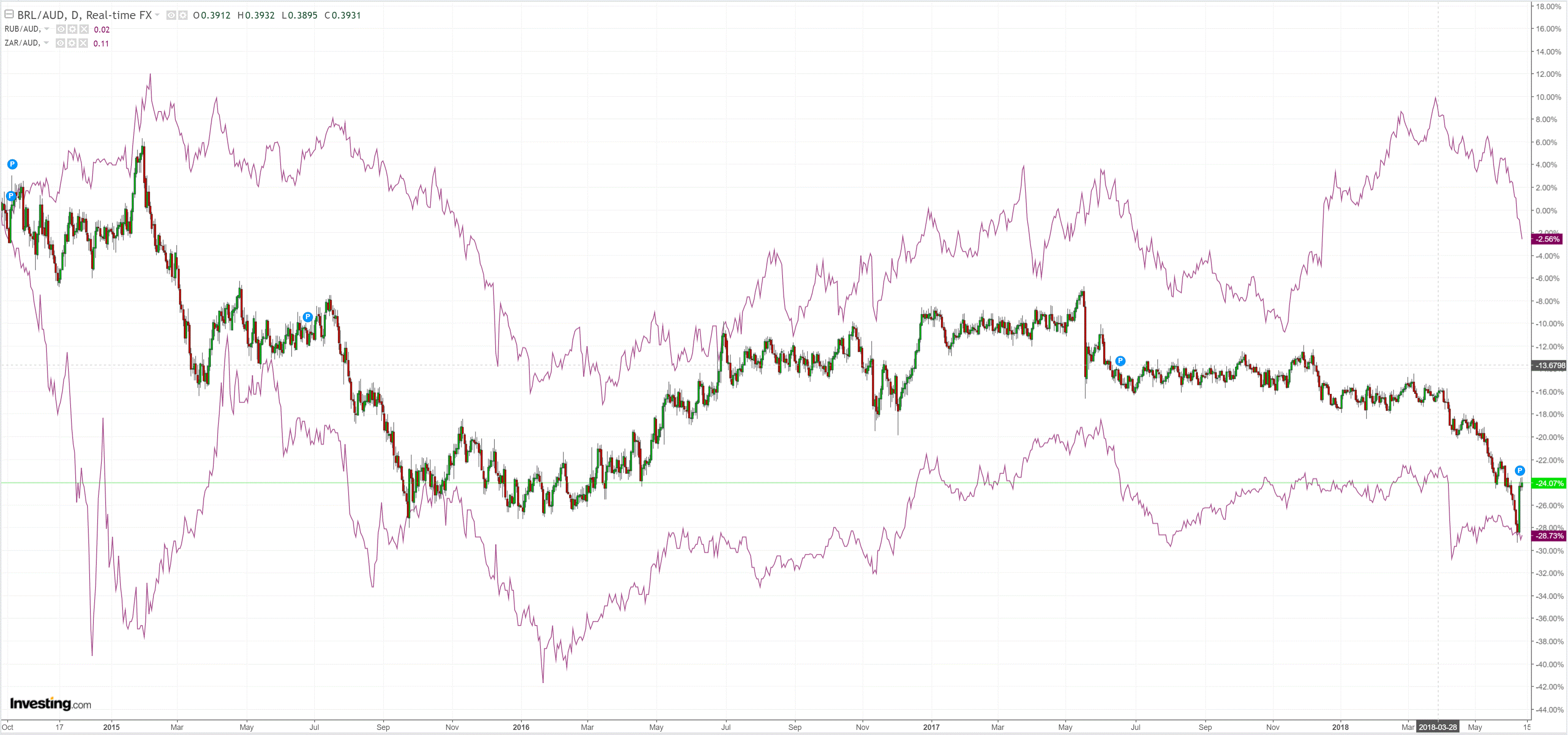 Gold is bogged: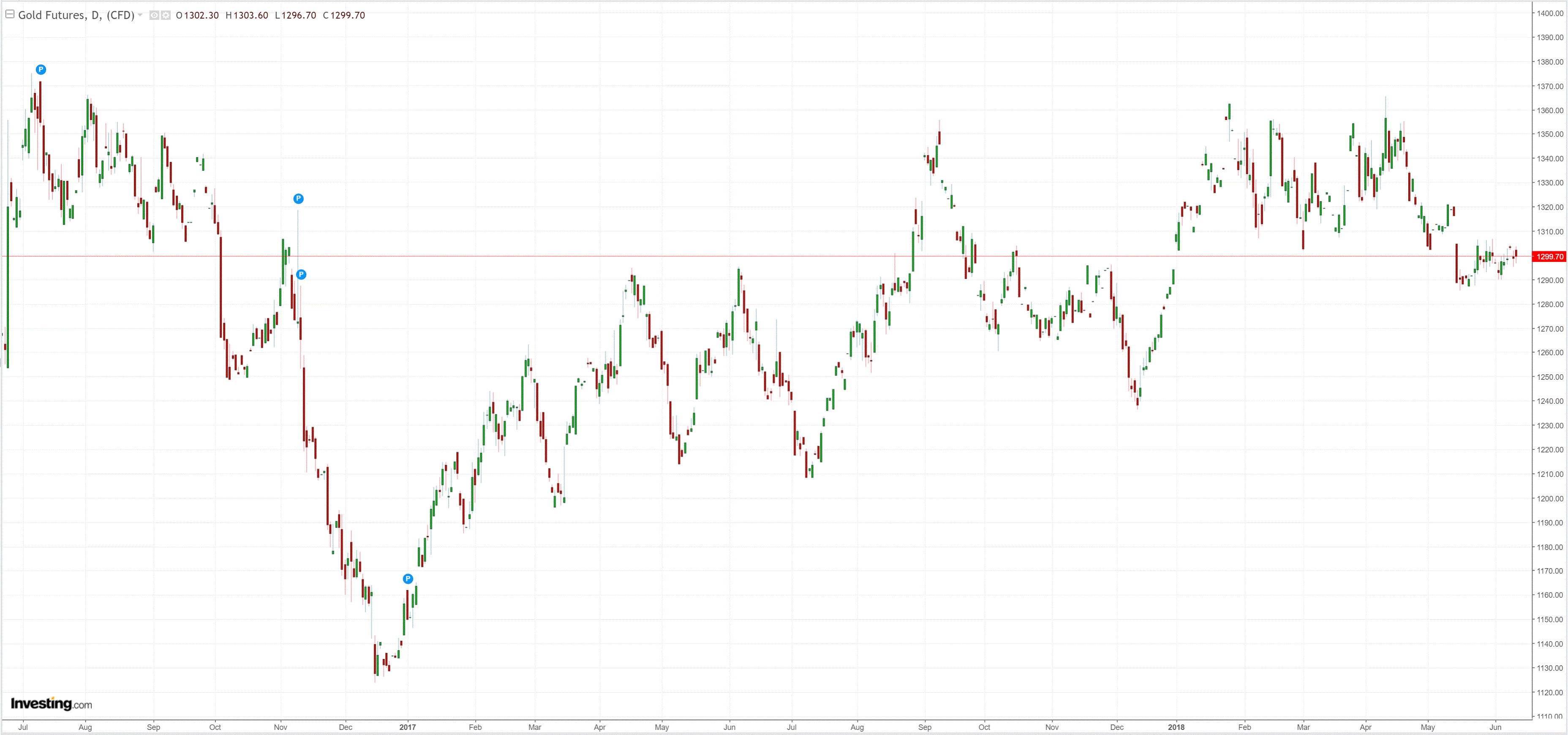 Oil mixed: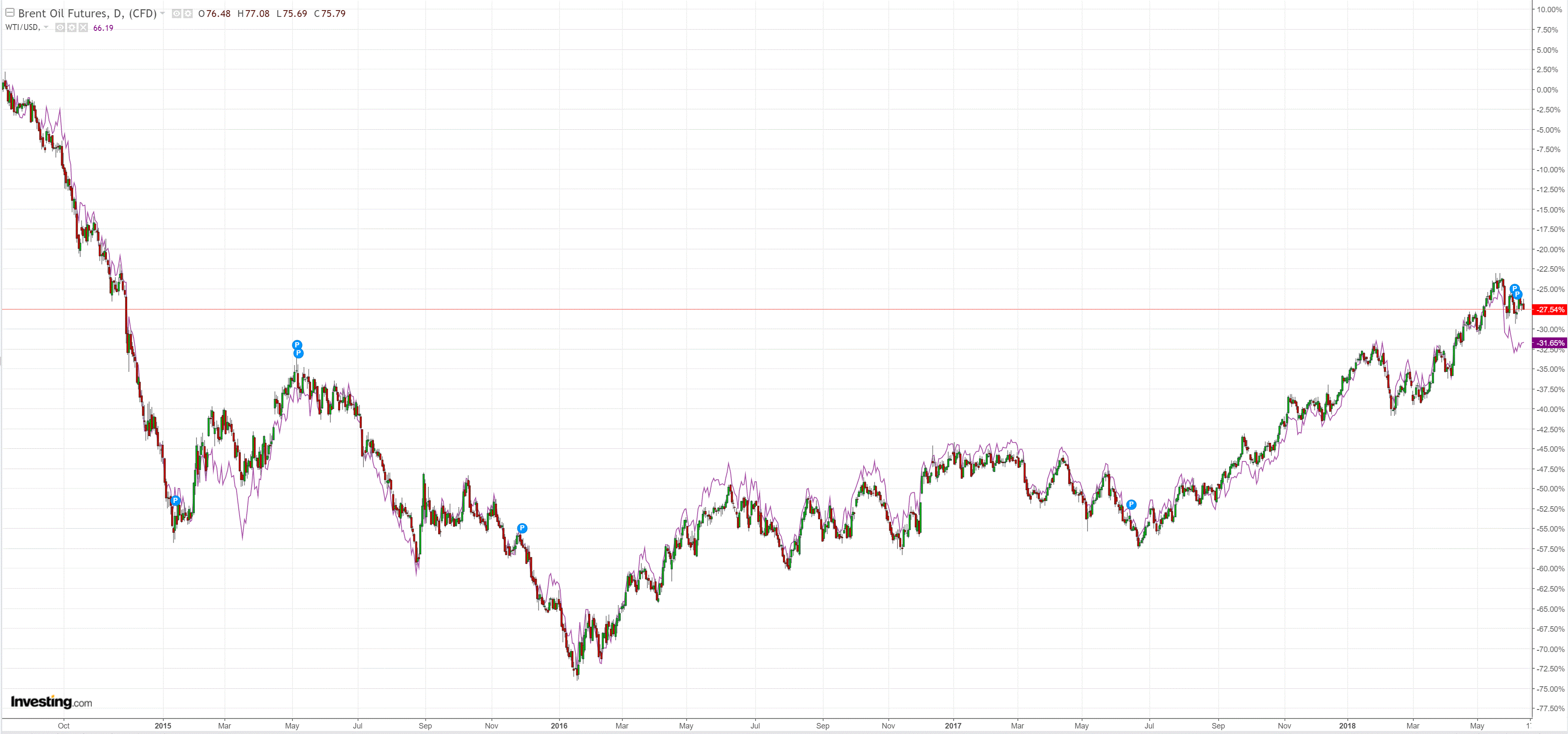 Base metals down: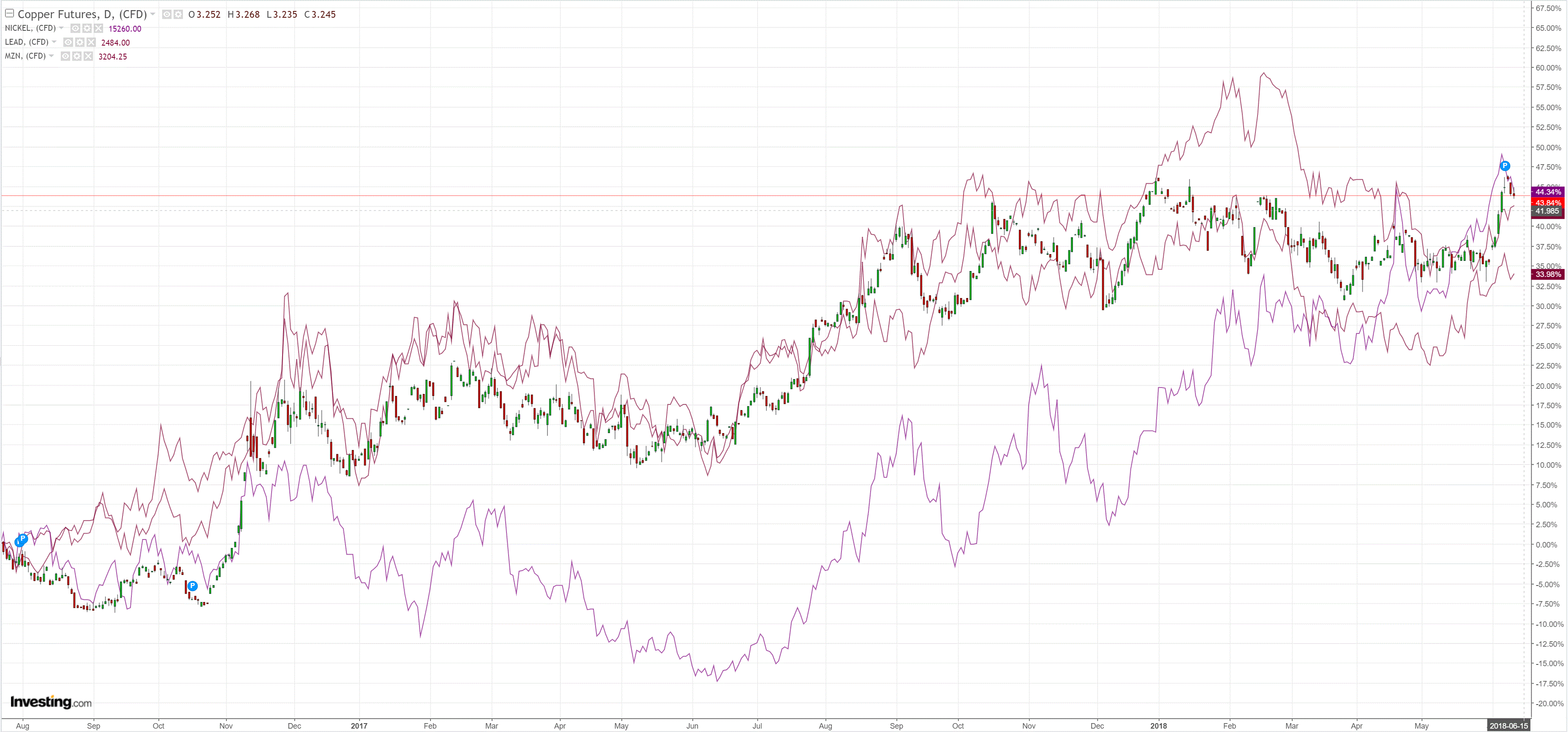 Big miners down: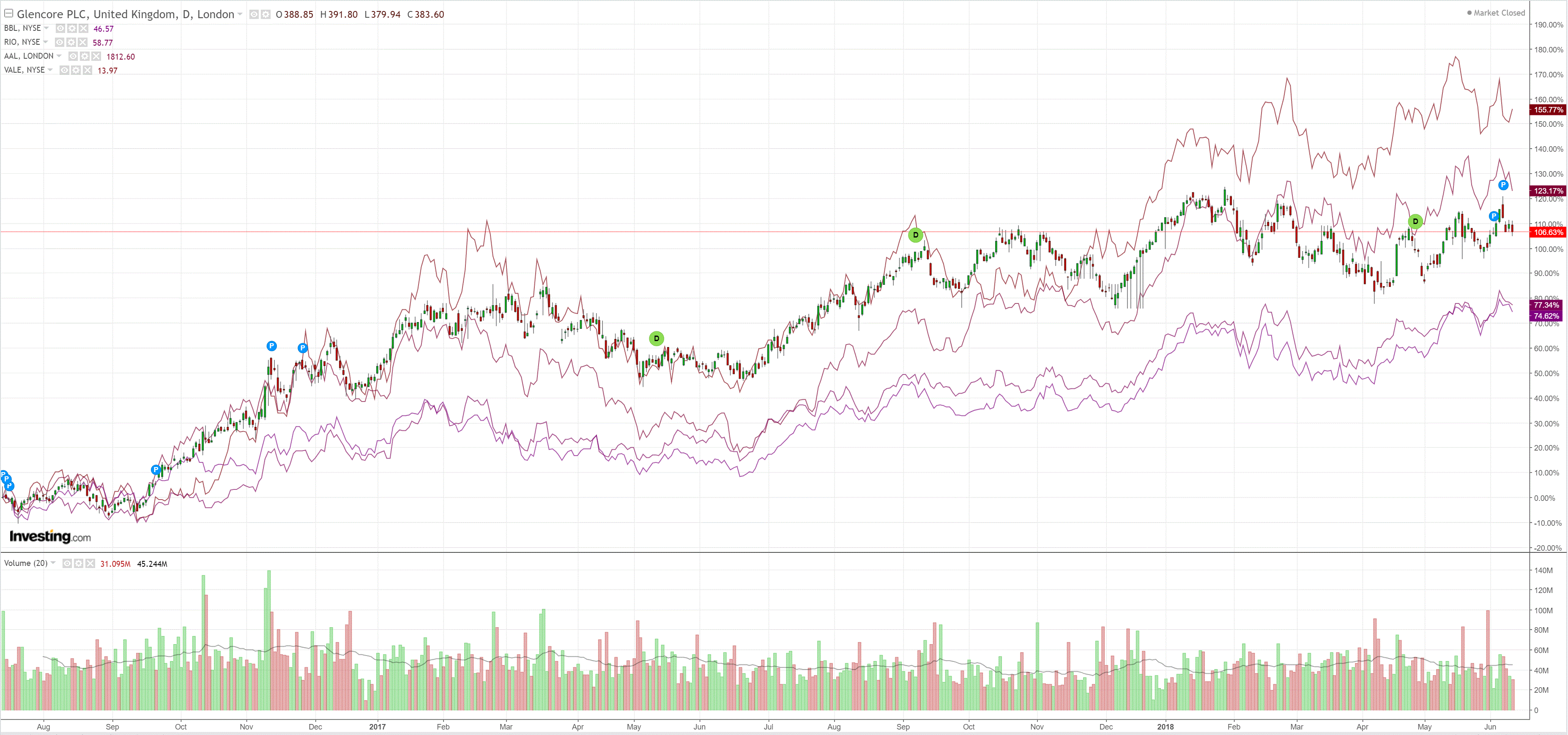 EM stocks down: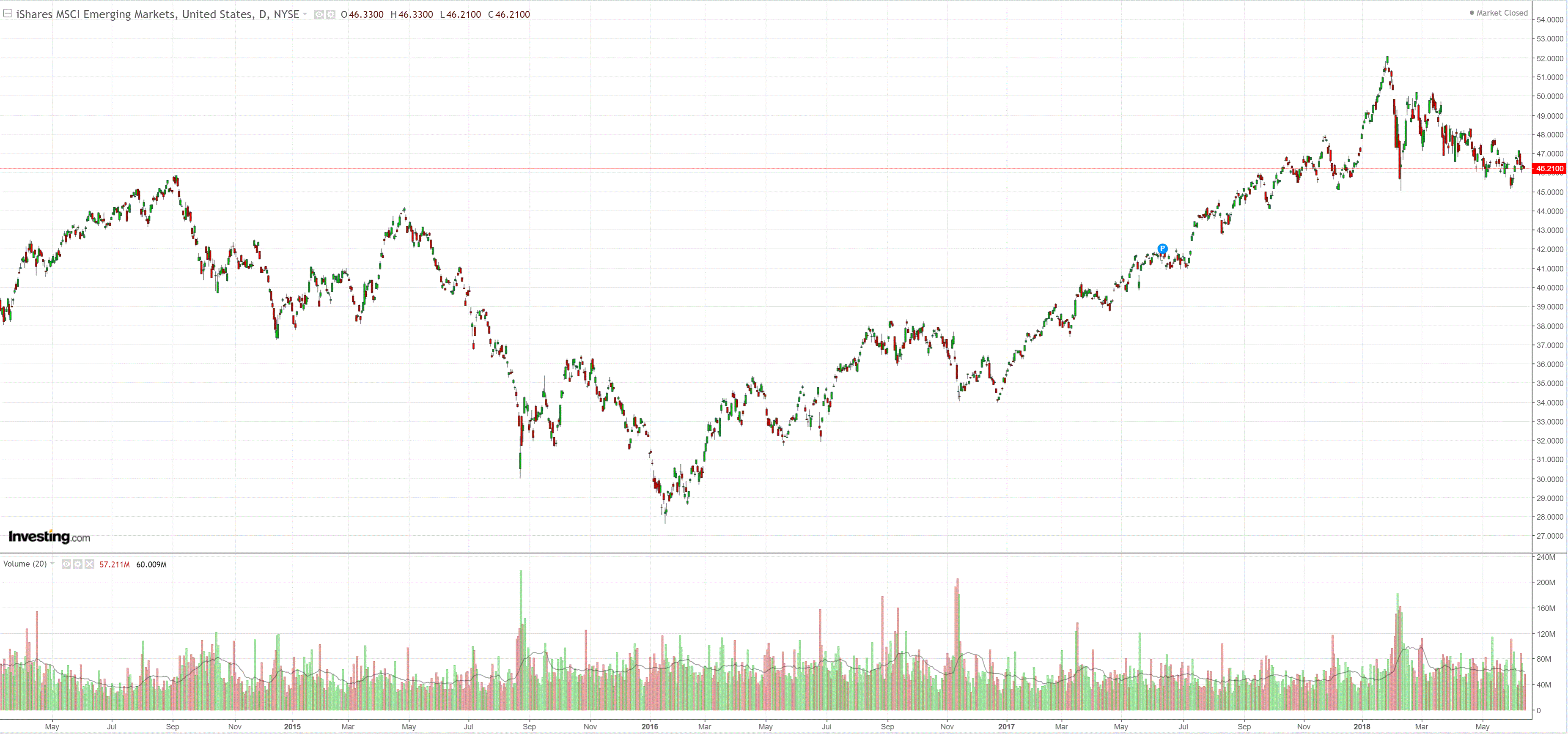 EM junk down: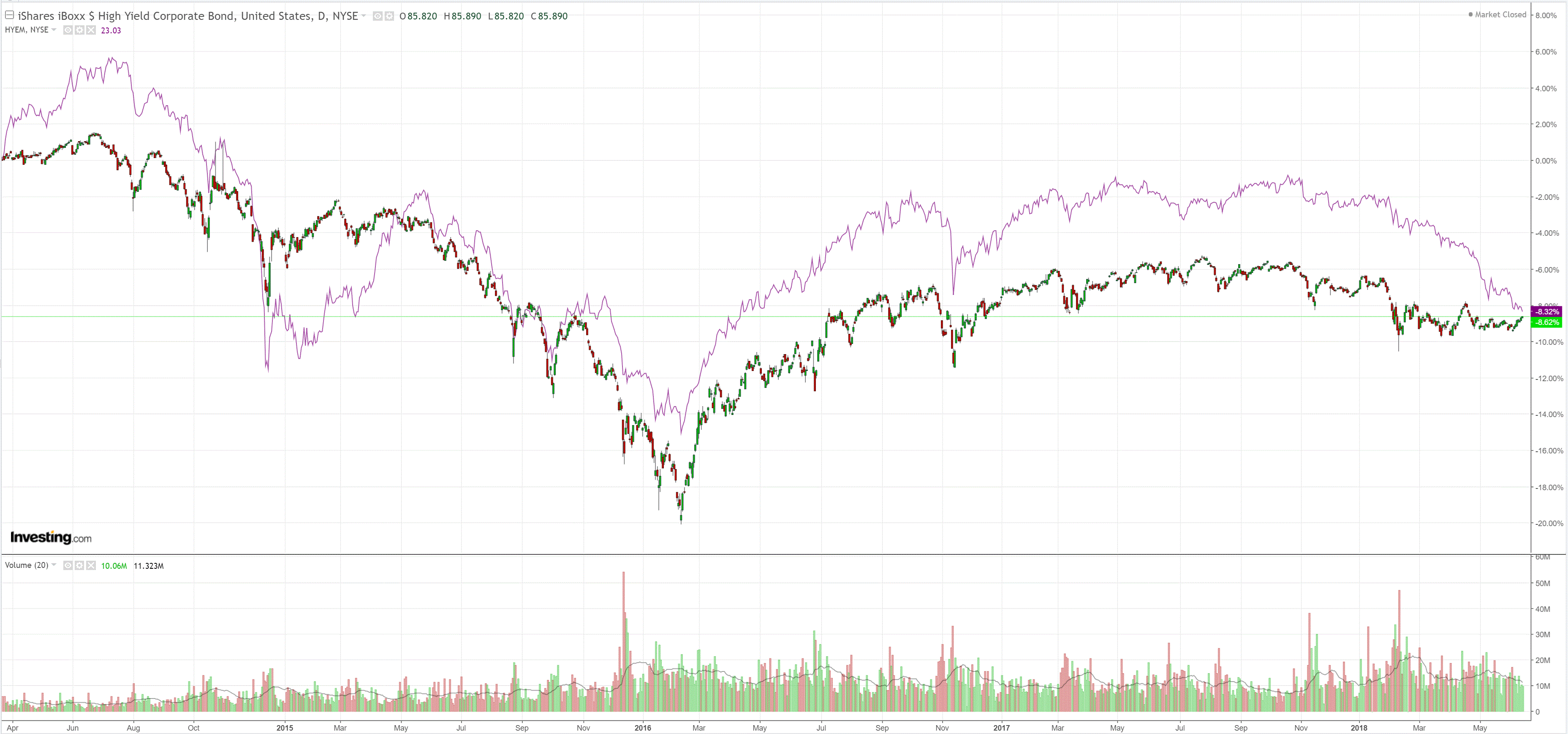 Treasuries down: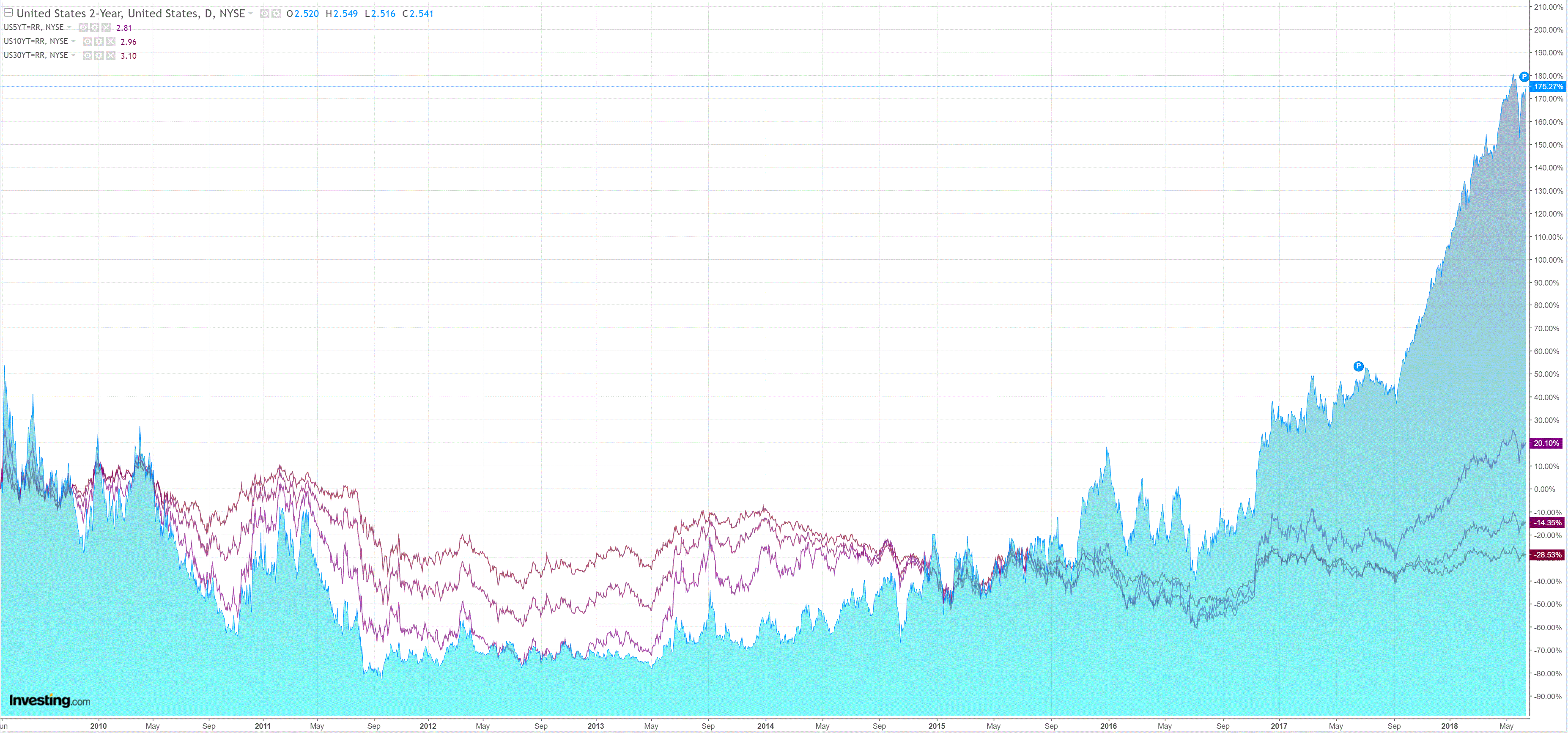 Bunds down: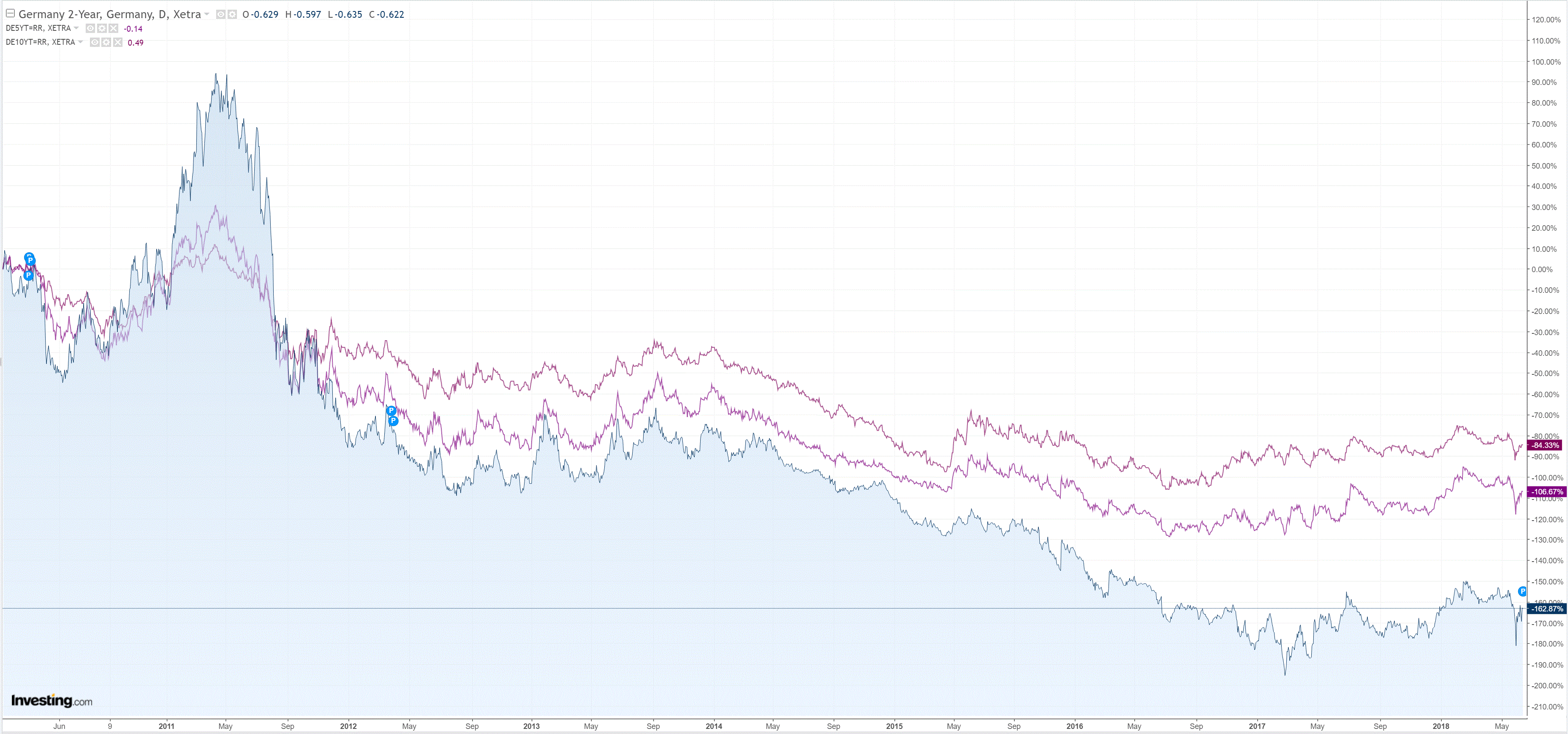 Italian debt up!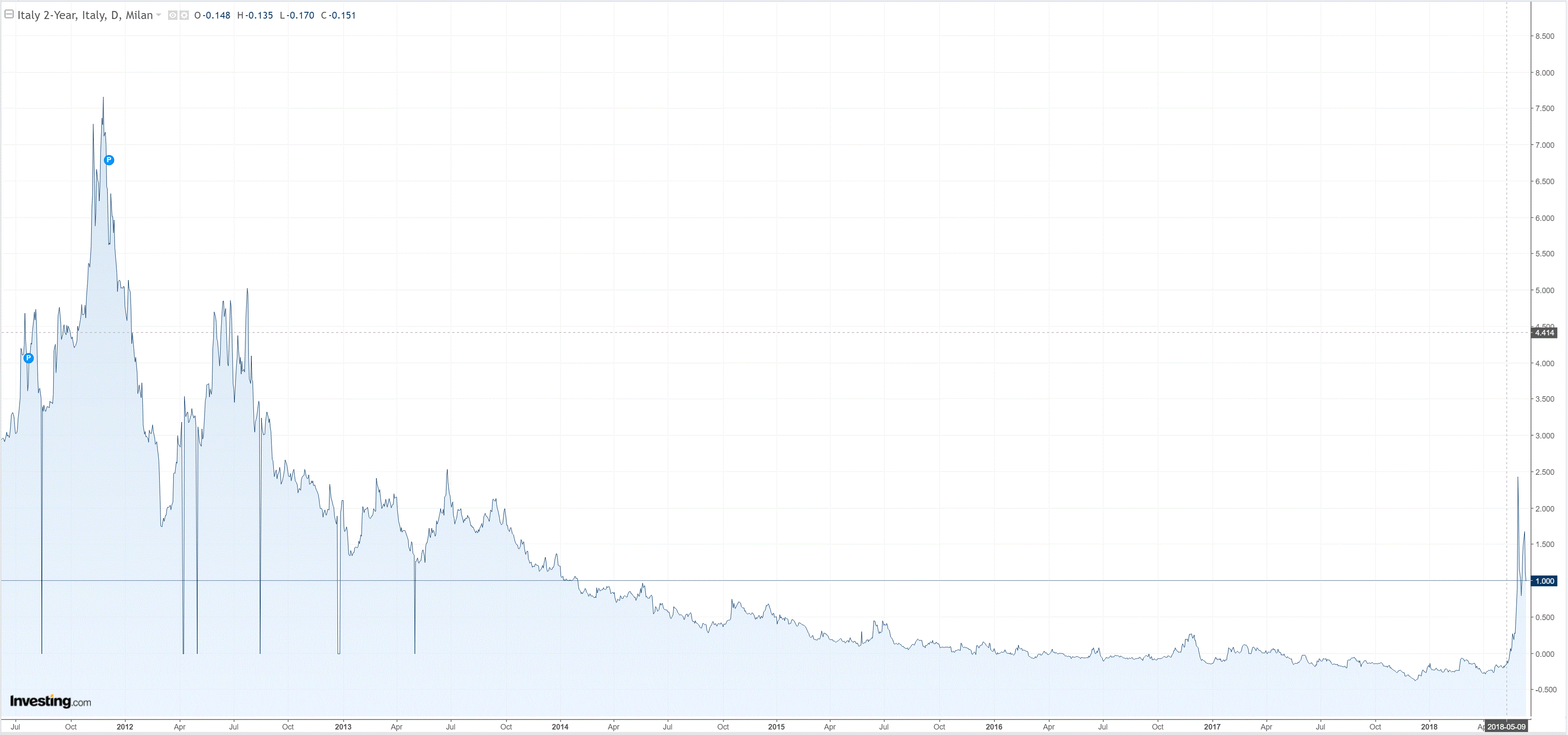 US stocks up, European down: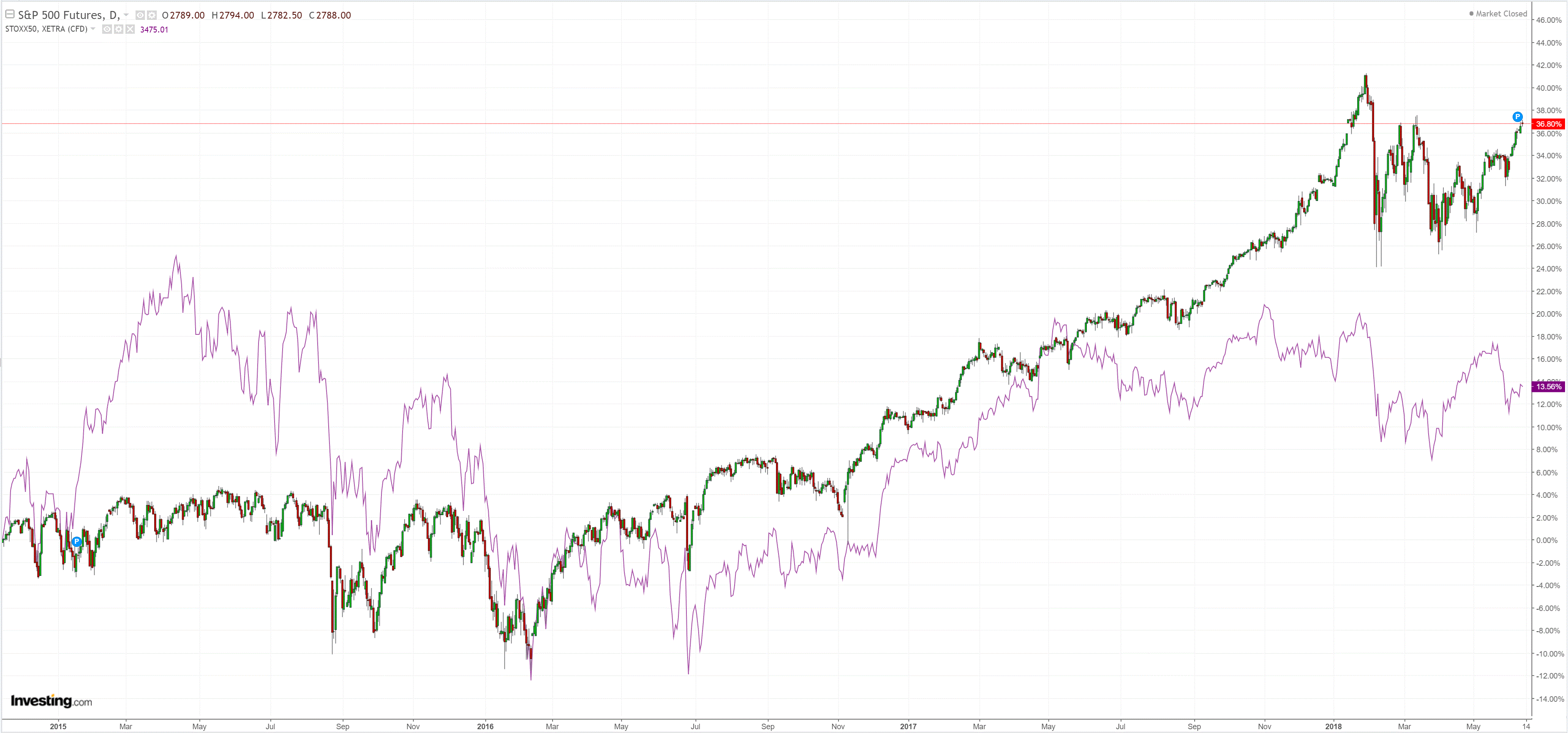 The big news was US CPI which came in firm at 0.2 on the month and 2.8% year on year: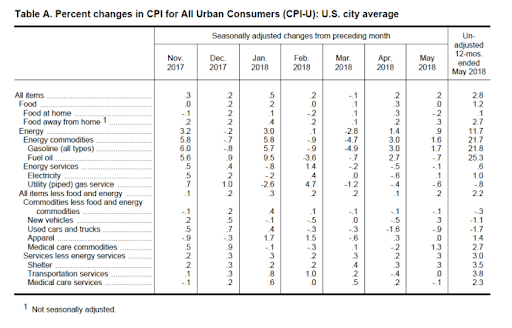 But check out oil. Remove that and it's not so hot:
According to the Federal Reserve Bank of Cleveland, the median Consumer Price Index rose 0.2% (2.8% annualized rate) in May. The 16% trimmed-mean Consumer Price Index also rose 0.2% (2.1% annualized rate) during the month. The median CPI and 16% trimmed-mean CPI are measures of core inflation calculated by the Federal Reserve Bank of Cleveland based on data released in the Bureau of Labor Statistics' (BLS) monthly CPI report.

Earlier today, the BLS reported that the seasonally adjusted CPI for all urban consumers rose 0.2% (2.5% annualized rate) in May. The CPI less food and energy rose 0.2% (2.1% annualized rate) on a seasonally adjusted basis.
It's the Core PCE 1.8% that matters. It's warm at best.
The Fed is going to want to get ahead of future inflation so will keep tightening. But for someone aiming to run the economy "hot" this is not exactly on fire and opens a risk of disappointment for Fed hawks tomorrow.
Meanwhile, BofAML released its monthly fundie survey and it is all the way with the USA, the only place for EPS growth: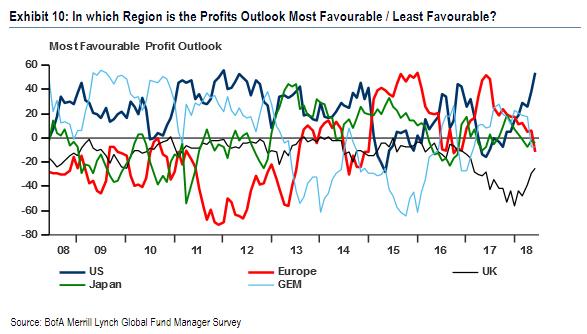 With US stocks the long: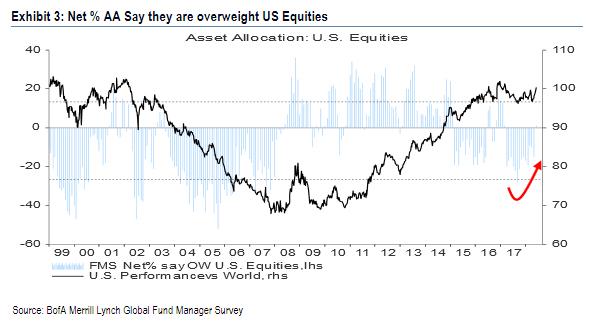 Centered on FAANG: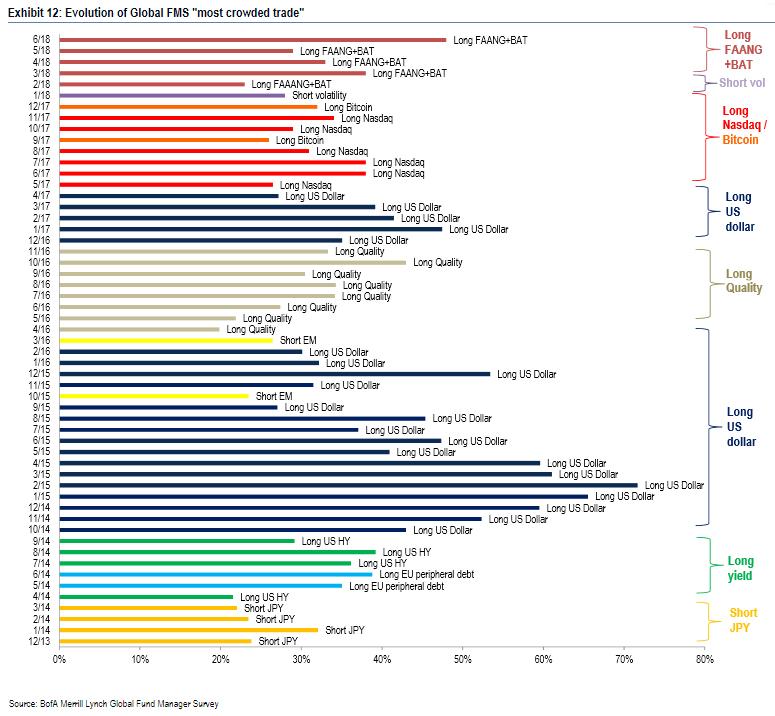 And the tail risk of corporate debt looming: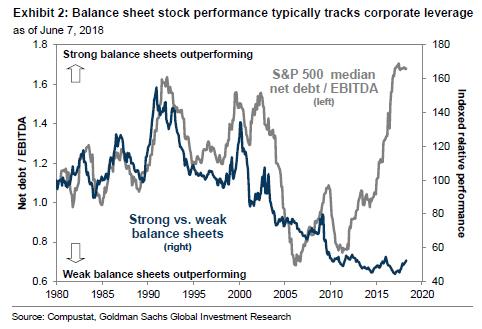 The US is booming but not yet overheating. Chinese and European growth is slowing. Emerging markets are trailing those two lower. This set up remains constructive for higher US equities and a lower AUD, potentially delivering excellent late cycle returns to Aussie investors positioned in the US (with a careful eye trained upon Italy!)
————————————————————
David Llewellyn-Smith is the chief strategist at the MB Fund which is overweight US equities. The first option is to use the MB Fund International Stocks Portfolio which is always 100% long as a part of your own asset allocation mix. The second option is to use an MB Fund tactical allocation in which we choose the asset mix for you, including exclusively international stocks, but with bonds and other assets as well to ensure a more conservative mix.  
The recent performance of both is below: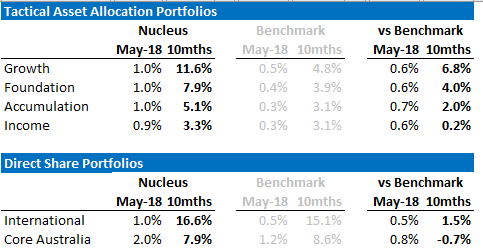 If these themes interest you then contact us below. 
The information on this blog contains general information and does not take into account your personal objectives, financial situation or needs. Past performance is not an indication of future performance.