See the latest Australian dollar analysis here:
Because they sure didn't see the drop coming: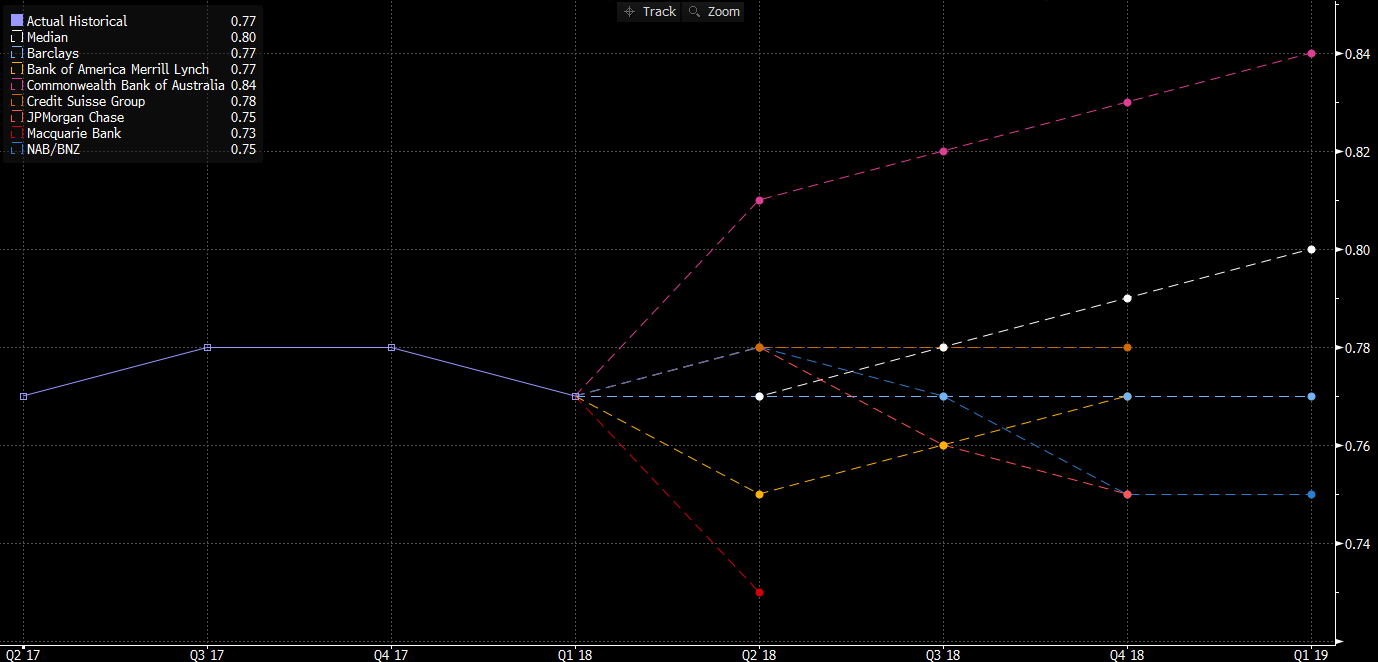 CBA looks as credible as you'd expect for a mob of gangsters.
More catching up happened at the AFR:
"The move in the Australian dollar is a function of the US dollar's advance, says Ray Attrill, head of foreign exchange at NAB. "It hasn't underperformed against other currencies. The US dollar is breaking out of a range it's been in since the start of the year."

…Westpac senior currency strategist Sean Callow pointed out that 10-year Treasury yields were threatening to break the 3 per cent level early this year but didn't provide the US dollar with much support at that point. "We were surprised at the extent of the US dollar weakness at the start of the year," he said.

…"Conversations about RBA rates started the year focused on whether the RBA would raise interest rates by the end of the year. That's now only about a 20 per cent chance," said Mr Callow.

…Mr Attrill says that, with the US dollar starting to enjoy a fair bit of "currency market love", that could add up to a cent or two more of downside for the Australian dollar.
Westpac has been good on the AUD though its 72 cents target for year end is too bullish, I reckon.
The reason why is simple. The above musings are correct to the extent that the USD has broken out on its growth and interest rate leadership. However, it also being driven by the big slowdown in Europe where the EUR seriously overshot.
There's a second leg to that global slowing to come in the second half of the year that has a much more direct bearing on the AUD: China. Credit is the leading indicator: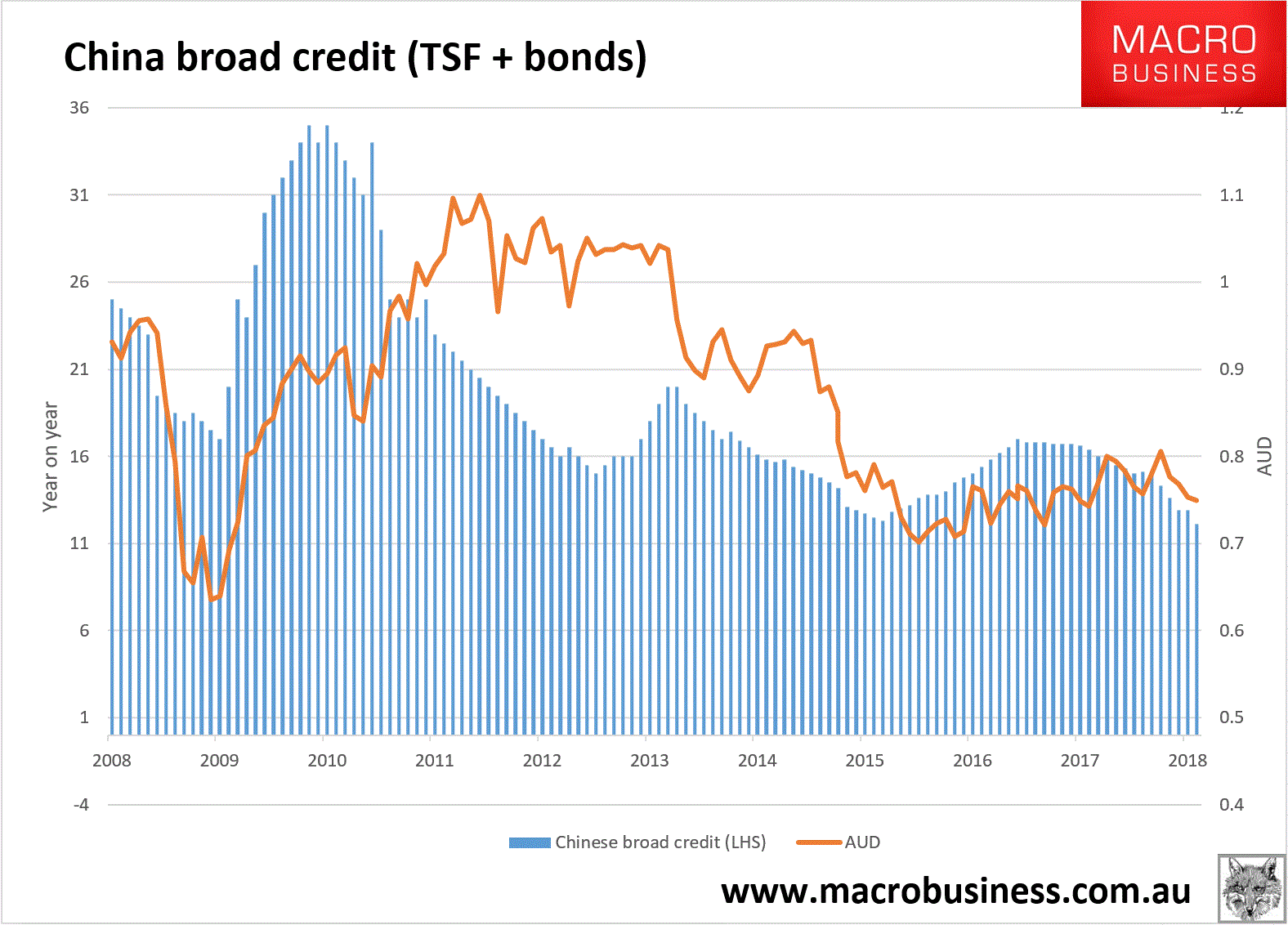 You could use iron ore as well. The point remains the same. Where Chinese credit goes, building plus bulk commodities and the AUD follow. '
We remain comfortable with our 70 cents year-end view and expect lower again next year.
---
David Llewellyn-Smith is the chief strategist at the MB Fund which offers two options to benefit from a falling AUD so he is definitely talking his book. The first option is to use the MB Fund International Stocks Portfolio which is always 100% long as a part of your own asset allocation mix. The second option is to use an MB Fund tactical allocation in which we choose the asset mix for you, including exclusively to international stocks but with bonds and other assets as well to ensure a more conservative mix.  
The recent performance of both is below: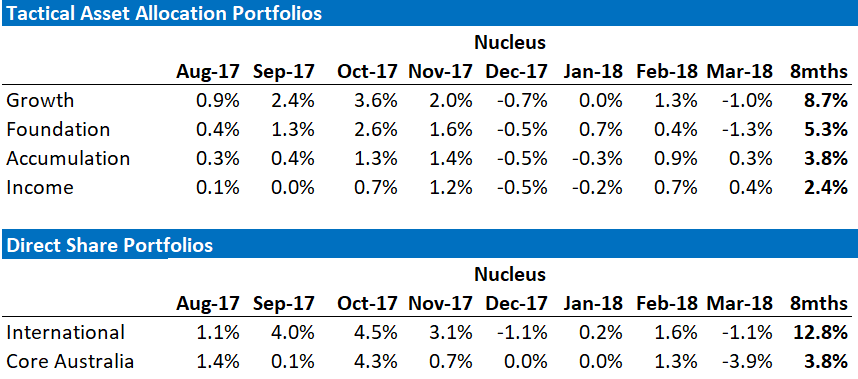 If these themes interest you then contact us below. 
The information on this blog contains general information and does not take into account your personal objectives, financial situation or needs. Past performance is not an indication of future performance.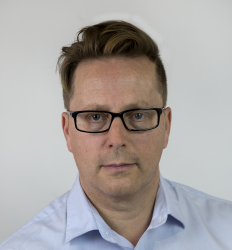 Latest posts by David Llewellyn-Smith
(see all)