Via the AFR:
Australian Prudential Regulatory Authority chairman Wayne Byres withstood an aggressive line of questioning from the House Economics Committee on Wednesday saying there was little evidence of a lending free-for-all and rejected claims the regulator was unable to keep the the banks in line.

After more than an hour of questioning of about revelations of lax lending standards from the Hayne royal commission, Mr Byres said that while there was a small cohort of borrowers who would have difficulty servicing loans when rates move higher there was no sign of a broader problem.

"We are still dealing with an environment in which arrears are not particularly high, they are higher than they have been for a while, but if lending was a free-for-all in the way that some are suggesting I think arrears rates and other things, indicators or financial stress, would be much higher than what they are now" Mr Byres said.
UBS pre-prepared a riposte:
Royal Commission into Misconduct in the Banking, Superannuation and Financial Services Industry

Round one of public hearings in the Royal Commission began on Tuesday 13th March with an initial focus on consumer lending. So far the Royal Commission has been presented with substantial evidence based on a number of case studies into banking misconduct. The following are a series of quotes from the Royal Commission transcript which illustrate the extent of these issues:

Fraud and Bribery

Counsel Assisting, Ms Rowena Orr, QC: "I want to put to you is that NAB knows, & you know, that there were unsuitable loans, there was false documentation, there was dishonest application of customers' signatures on consent forms & there was the misstatement of some loans in loan documentation.

The whistleblower is recorded as saying: 'One customer recently said at a particular branch, they told him he could borrow $800,000, but the valuation was only $450,000. The whistleblower said the money exchanges hands in cash, in envelopes, white envelopes usually over the counter. Money is deposited at CBA, so NAB can't detect the deposits'. Now, this is the information provided by the second whistleblower. Is that right?"

Mr Waldron, NAB – "That's correct"

Counsel Assisting, Ms Rowena Orr, QC – "And the whistleblower tells NAB that these people are making up fake payslips, fake ID, fake Medicare cards … They charge $2,800 bribery for each customer for home loans".

Failure to verify customer income

Counsel Assisting, Ms Rowena Orr, QC – "And it wasn't just the fact for Mr Meehan, that had submitted more than 50% to a single lender; it was also the fact that the particular lender that he had submitted them to was Westpac because Aussie [Home Loans] had formed the view that the credit assessment processes at Westpac were more lax than at other lenders; is that right? Aussie had formed the view that the fact that they [Westpac] were just requiring a letter of employment, as opposed to payslips, would be something that brokers would become aware of to be easier to provide the documentation that was necessary. And do you mean, by that, a letter of employment is an easier document to falsify?"

Lynda Harris, Aussie Home Loans – "Yes".

Failure to assess customer expenses

Counsel Assisting, Ms Rowena Orr, QC – "The first issue I think that's worth mentioning this across home loans…it's a lack of questions & verifications about expenditure. When we ask for copies of their assessment, is that it looks much more likely that a benchmark has been used than they looked at the consumer's actually expenditure, which can vary considerably from a benchmark figure. There is also very little evidence that expenditure has actually been verified in any way." Mr Ranken, ANZ – "ANZ recognised there were instances where it lacked evidence to show that genuine inquiries had been made"

Failure of internal controls

Counsel Assisting, Mr Dinelli – "The remediation paid demonstrates that processing errors occur across a variety of credit products. They occur predominantly by reason of the application of automated processes, but human errors left unchecked often underlie them."

Mr Van Horen, CBA – "It was the error we made in our serviceability calculation and the mapping the data flows … without overstating it, doomed to fail … having robust change processes, I think, was our failing and it's clearly an area of ongoing work."

Failure to report misconduct to ASIC

Counsel Assisting, Ms Rowena Orr, QC – "NAB knew enough to sack five employees for dishonesty and for conflict of interest, is that right? It knew enough by November to sack people for those reasons. Are you telling me it didn't know enough to tell ASIC that there was a problem?"
'Under control'.
There's more at The Australian:
Mr Byres said APRA was not responsible for policing much of the conduct at the centre of the royal commission.

"Those laws are administered by ASIC. Instances of fraud will be pursued by the corporate regulator and the police in some cases," he said.

"That's not to say we don't have an interest in these issues, because we do — the prudential interest in these issues is trying to understand the extent to which these issues indicate a failing in the governance oversight and accountability within organisations."

"We have been calling out poor residential lending standards for some time and the need for those to be lifted," he said.
Bureaucratic arse-covering will not cut it when the bubble bursts.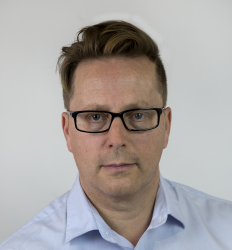 Latest posts by David Llewellyn-Smith
(see all)