Rob Burgess is back and you're a racist again:
Rapid population growth is bringing Australia to a 'make-or-break' moment, but not in the way many people think.

The ABC's two-part exploration of the issues on Monday evening, on Four Corners and Q&A, featured plenty of voices suggesting that what's about to 'break' is the Australian way of life, the natural environment, social cohesion and our standard of living.

Those arguments, being made by the likes of entrepreneur Dick Smith and former foreign minister Bob Carr, are finding fertile political ground with Pauline Hanson's One Nation, Cory Bernardi's Australian Conservatives and former PM Tony Abbott.

Expert opinion, however, suggests something else can 'break' instead – our habit of responding to population growth by building vast tracts of dysfunctional suburbs.

Non-partisan think-tank the Grattan Institute argued last week that the mismatch between people and homes can be fixed if "state governments … fix planning rules to allow more homes to be built in inner and middle-ring suburbs of our largest cities".

The population debate isn't just about the number of people and homes, but the types of homes, where they are, and how well connected they are.

Australian cities have been getting that equation wrong for decades, partly because middle-ring suburbs tend to be in planning lockdown, forcing developers to leapfrog over them and build endless miles of outer suburbs.

Federal opposition housing spokesman Senator Doug Cameron says those middle-ring suburbs hold the key to getting the population into the right dwellings, in the right place.

"Most of the new jobs are being created within a 10km radius of the CBD, especially in Sydney and Melbourne," he told The New Daily on Monday.

"That's fine if you're an executive or high-skilled worker on high pay.

"But the workers servicing the needs of those industries find it impossible to rent or own a home close to that 10km band.

"In Sydney we're seeing people travelling 70km each way from those outer suburbs, when the public transport system is a mess and the roads are at capacity."

The Grattan report suggests the middle-ring suburbs can be developed if state and local governments issue blanket or "code-assessed" planning approvals over large areas.

However, Senator Cameron warns that "letting the market rip" would not solve the problem.

He says "co-ordinated infrastructure and housing" is the answer but "decades of culture" will have to be overturned for people to see the benefits of a wider range of housing types.
The race card is so 2017.
Infrastructure Australia already explained why this is rubbish. No matter which development path Sydney and Melbourne take, living standards will fall with rising congestion, as well as reduced access to everything that makes an Australian city worth living in. And that assumes we're competent planners which we aren't: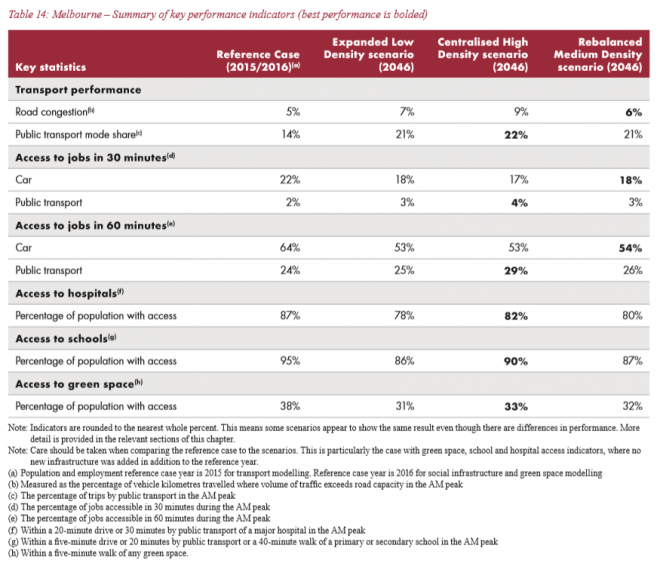 Why should middle suburbs accept lower living standards just so that Racism Rob can access a more convenient Pad Thai?