As expected, Pauline Hanson's One Nation party has rolled on company tax cuts, agreeing to support the Turnbull Government's package in exchange for a few trinkets of silver. From The ABC:
Pauline Hanson has struck a deal with the Turnbull Government to support its company tax cuts in exchange for an apprenticeship pilot program targeting young Australians.

Under a deal struck between the One Nation leader and the Government's Senate leader Mathias Cormann today, the Government will fund a pilot program for 1,000 taxpayer-funded apprentices in private business.

Senator Hanson told the ABC she had long lobbied for extra apprentices.

"It will open up apprenticeships for young people, especially in rural and regional areas," she said.

"I'm for helping the kids. Getting them off welfare. Getting them off drugs. Getting them into jobs…

It is understood that the apprentices would be 75 per cent taxpayer-funded in their first year, 50 per cent funded in their second, 25 per cent funded in the third and fully funded by the employer in the fourth.
If Ms Hanson is concerned about the prospects for Aussie youth, one wonders she didn't demand an immigration cut to lower youth unemployment, lift wages and reduce housing costs.
Anyway, with One Nation's three Senate votes, along with the votes of Cory Bernardi (Australian Conservatives), David Leyonhjelm (Liberal Democratic Party), Steve Martin (independent), and Fraser Anning (independent), the Turnbull Government has seven of the nine votes required to pass the package.
The Nick Xenophon Team (three votes) and Derryn Hinch (one vote) are believed to be opposed but could also flip, whereas independent Tim Storer's position is unknown.
At the same time As One Nation has agreed to support the package, University of NSW Business School professor Professor Swan has questioned the merits of cutting company taxes, warning the claimed foreign investment benefits are spurious. From The Canberra Times:
[Swan's] new study on every Australian share traded over the past 14 years concludes foreign owners have largely "exempted themselves from paying corporate tax on marginal investments" by selling their shares to Australians ahead of dividend payments and then buying them back again afterwards.

The tax rules allow so-called recycling or "harvesting" of dividends so long as foreign owners sell the shares at least 45 days before dividends are paid.

"Those who do it face an effective tax rate of close to zero," Professor Swan told Fairfax Media. "This is an ideal outcome for Australia as we gain the largest and most efficient corporate sector undistorted by taxes".

But it meant a cut in the company tax rate would be unlikely to trigger a big boost in foreign investment because the foreign investors who were sensitive to tax already had ways to pay very little…

Professor Swan suggested the ongoing annual cost of the tax cut was likely to be $8 billion – more than the government's estimated $3.7 billion net cost – because the expected boost in foreign investment would not eventuate.

"Where is the case to show that higher investment, even in the unlikely event that it were to eventuate, would yield a gain of this magnitude, even in the longer term?" he asked.
MB has opposed the proposed company tax cuts from day one on the following grounds:
Foreign owners/shareholders would receive the lion's share of benefits because they are not subject to dividend imputation;
The cost to the Federal Budget would be enormous (possibly $8 billion a year), which would need to be made up via higher personal taxes or cuts to government services; and
Treasury's claimed benefits to 'jobs and growth' are miniscule and uncertain, even with spurious modelling assumptions adopted.
Let's hope The Nick Xenophon Team, Derryn Hinch and Tim Storer oppose the package, ensuring it remains blocked in the Senate.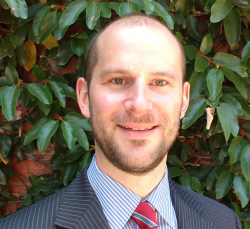 Latest posts by Leith van Onselen
(see all)