Media responses to the exceptional efforts of Senator Tim Storer paint a gloomy picture for Australia. The Loon Pond has immediately begun to dig for dirt:
The Australian can reveal Senator Storer is a former Labor Party member, having joined the ALP in NSW in 1996 after returning from working in Asia. Senator Storer's ALP membership lapsed in 2002, but he rejoined in 2013 only to quit the party in 2015.
As it happens I know Mr Storer through my time at The Diplomat and I can assure readers that the conscientiousness on display this week as he assessed the merits of the corporate tax cut is not just a modus operandi. It is who this man is.
The Guardian has it right:
In a broad-ranging interview with Guardian Australia, Storer said he intended to assess all legislation on its merits rather than engaging in horse-trading, but he said he was clear about what he wanted to achieve during his time in Canberra.

He said a boost to Newstart was a priority. "For me, it is a priority that I would like to take forward," Storer said.

"I've got 500 days from when I was declared as a senator to the end of the period. There will be an election in that of course, but yes, [boosting Newstart] is an issue I wish to take forward.

"It's obviously of personal interest to me. I've been struck by the implications over the last 25 years," he said, adding that governments of all stripes were responsible for the current suboptimal level of the benefit.

"Newstart has shrunk against average wages, median wages and the minimum wage and the pension. There are groups such as the Business Council of Australia, as well as KPMG and the Australian Council of Social Service and economists like Chris Richardson who have all made calls to link it with wages and increase it."

Storer said the Turnbull government's standard response to arguments that the benefit was currently too low was to point out that Newstart recipients often received other forms of government payments, but he said even when that was taken into account, people were falling "$96 dollars short of the absolute minimum required to cover the basic cost of living".

The new senator also nominated accountability and transparency in government as a significant preoccupation.
The bloke is simply fair dinkum. Which is why the Domainfax response is pathetic:
As the Coalition licks its wounds and plots a return to battle post-budget, attention has swung to an unknown rookie senator from South Australia, Tim Storer, who along with his red-carpet confrere Derryn Hinch, frustrated a pre-Easter resurrection of the government's fortunes.

…Storer, 48, is his polar opposite. Only a fortnight in the Senate, Storer remains utterly and conscientiously anonymous. Where Hinch is a publicity machine only truly at home in front of a microphone, Storer is like the man who wasn't there – a media-shunning enigma, the hole in the political doughnut who refuses to return phone calls or acknowledge texts, and who uniquely in federal politics, keeps his Parliament House suite locked, lest any journalist actually makes it through to the ante-room.

…Then as now, the blowtorch of scrutiny will be intense. And perhaps too, with the benefit of a few more weeks, Storer will realise that holding the fate such a politically and economically crucial decision carries responsibilities to explain his position in real time.
No it doesn't, unless you're after real estate pumping click bait. The locking of the door, to create the time and space to deeply consider the legislation and all of the research inputs on its merits, was the perfect antidote to Mark Kenny's gotcha garbage. It can be usefully compared to the fake orgasm enjoyed by Pauline Hanson when she met Twiggy Forrest, other limelight loving cross-benchers that make calls based upon pure ideology, or even Hinch's horse-trading hysterics.
The result speaks for itself with a press release as finely crafted politically as it is policy legitimate:
"I wish to thank Senator Cormann and his staff for their respectful, patient and courteous dealings with me over the last month in my commencement as a senator.

"As an independent senator from South Australia, it is my intention to review each bill on its merits, examining all the the evidence available in a non-partisan manner. I believe this is what the South Australian people expect of me.

My focus and evaluation of this bill has been on the impact to the future prosperity and fairness of all Australans and in particular to South Australians.

I have undertaken an at-length consideration of materials provided by many sources in relation to this bill, drawing on my business and economics background. I have held numerous meetings and received input from a wide-range of stakeholders, including members of the public, South Australian businesses and business groups, leading economist groups, national business council and their members.

After undertaking that process, I remain to be convinced that in isolation from a broader discussion and initiatives on enhancing the overall sustainable of our taxation system that I should support this bill in its current form.

I believe this bill is a narrowly cast proposition of change to the overall tax and transfer system, a system which itself continues to be felt by some economists and business leaders to be unsustainable. In the significant reforms posited in the Henry tax review of 2010, the reduction in company tax to 25 per cent was only one of a number of principle feature reforms which have not been acted upon.

I have doubts that the decision to reduce company tax for all companies is prudent to undertake in the face of Australia's budget deficit and debt. Even without this tax cut, I doubt our present tax system is sufficiently robust to support a medium term fiscal strategy of budget surpluses, on average over the course of the economic cycle.

Importantly I see the strength and timing of the affect of this proposed tax cut to be modest relative to its cost. With one of the highest rate of population growth in the developed world, I am mindful of other uses of government revenue which can generate prosperity and enhance fairness for the Australian people, such as – well targeted social and economic programs aimed at supporting businesses with RND, innovation and industrial transformation, funding of world class education and health systems, harnessing contribution potential of our youth and aging populations, reducing inequality and investing in public infrastruture.

On January 31 2018, in an opinion piece in the Australian Newspaper, the minister for urban infrastructure and cities, the honourable Paul Fletcher, noted that the Commonwealth share of total public infrastructure spending, rising to nearly 30 per cent would see a 0.5 to 0.7 per cent rise in GDP growth and jobs in the fiscal year 2018.

He noted that an investment in infrastructure results in long lived assets that deliver benefits to the community for many decades, but also stimulates economic growth as the investment occurs.

So, as stated before, I remain to be convinced that I should support this bill in its current form, in isolation from a broader discussion and initiatives on enhancing the overall sustainability of our taxation system and with alternatives uses of government revenue that can generate prosperity and enhance fairness for the Australian people."
Bravo Mr Storer. The only bloke in Canberra that defines what it should be.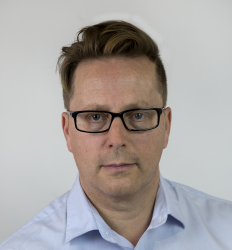 Latest posts by David Llewellyn-Smith
(see all)