The REINZ has released its house price data for February, which revealed a 0.8% seasonally adjusted monthly rise in the national median house price, with prices also up 7.1% year-on-year: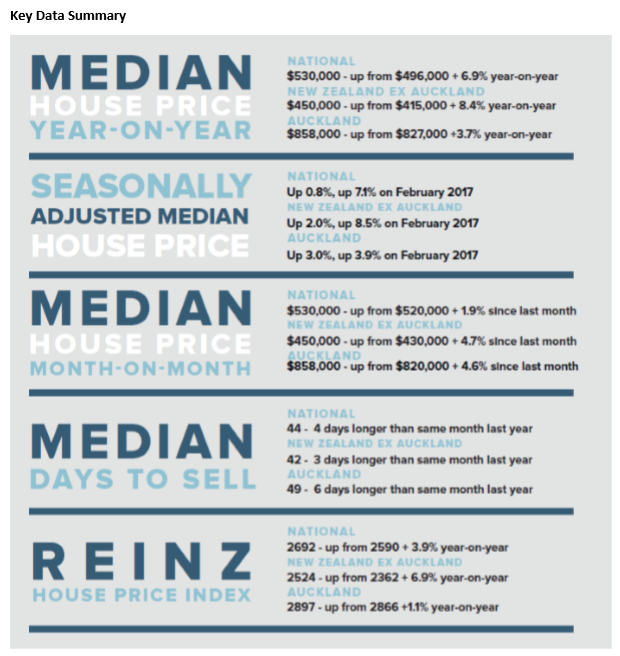 Outside Auckland, seasonally adjusted house prices rose by 2.0% in February, with prices up 8.5% year-on-year.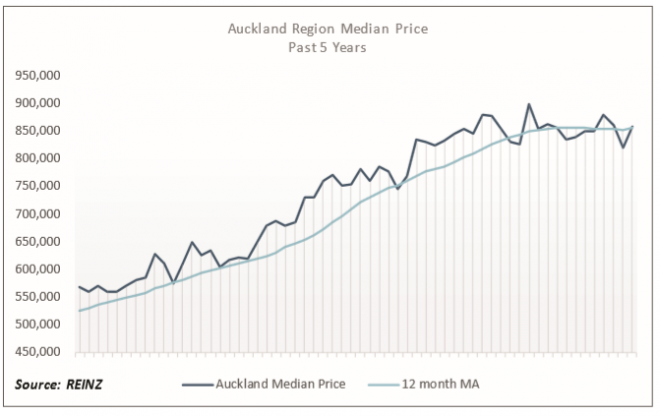 Looking at the major cities, Auckland's seasonally adjusted median house price rebounded by 3.0% and was up by 3.9% year-on-year. Christchurch's (Canterbury) rose by 1.9% in February and was up 4.2% year-on-year. Whereas Wellington's median house price was down 0.2% in February but was up 3.6% year-on-year: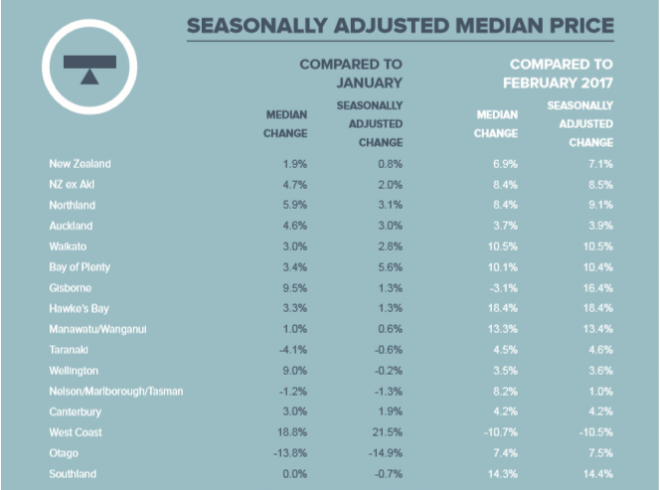 Sales volumes have also found a bottom following a prolonged period of falls, rising by 1.6% year-on-year in seasonally adjusted terms across New Zealand: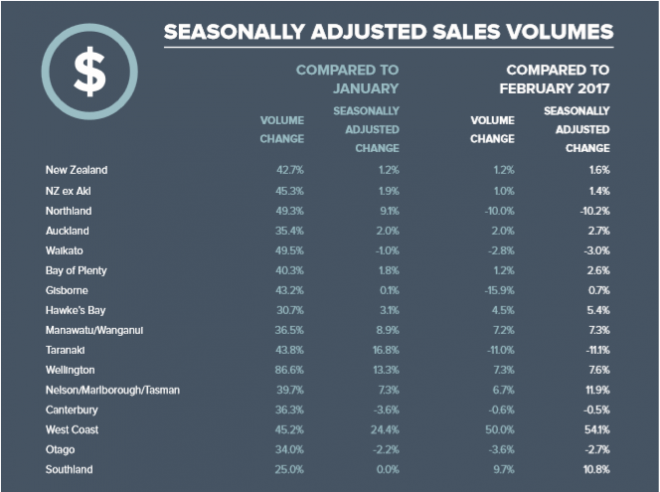 Auckland's sales volumes have also rebounded after falling heavily: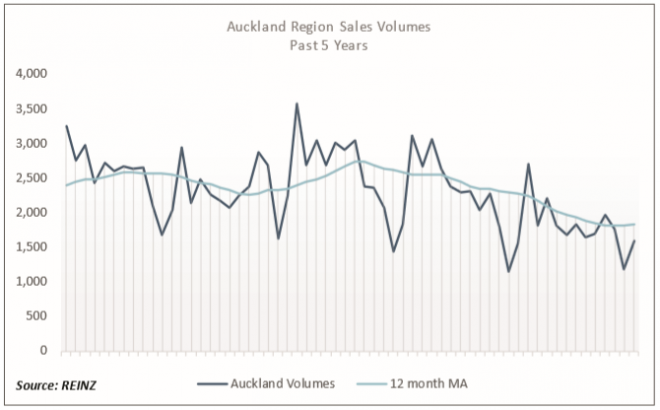 Finally, here are the sales by price point: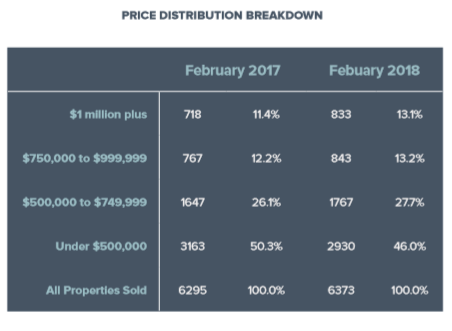 As you can see, sales have lifted at the higher-end but fallen at the lower-end.
Commenting on the results, REINZ chief executive, Bindi Norwell, noted:
"Median house prices increased in 14 out of 16 regions across New Zealand during February 2018 compared to February 2017, including a record high in the Hawke's Bay. The only regions not to experience an increase were the West Coast and Gisborne which saw decreases of 10.7% and 3.1% respectively…

"Auckland's median price while continuing to slowly creep upwards, is clearly showing signs of moderated growth rather than the double digits we saw throughout 2016 and 2017. This is far more positive for the region as we know double-digit increases are not sustainable in the long term"…