The worm is turning. From The Australian over the weekend:
NSW Opposition Leader Luke Foley has backed Tony Abbott's call for a closer look at immigration, including a cut to total numbers, saying that if elected he would push for the yearly intake to be decided by the state and federal governments in a proper "national population policy".

Mr Foley's call for a more sensible immigration policy has echoes of former Labor premier Bob Carr's "Sydney is full" pronouncement. Mr Foley argues the federal government "reaps the benefits" of higher immigration, through increased tax revenue, but that state governments "wear the cost" in having to meet infrastructure needs.

…"From 2004 to 2008, the net migrant intake went from about 110,000 to about 300,000 and the capacity of our large cities in this country to cope is being severely tested and the test is greatest in Sydney," Mr Foley tells The Weekend Australian.

"The migration intake has to be set, not simply by the commonwealth government alone any more, but by all Australian governments working jointly, given the burden the states bear in having to pay for the infrastructure.

"And I think we need to set the migrant intake numbers on a five-yearly basis going forward … and the discussion occurs every year between the commonwealth and the states.

"That would be very different to now and all the factors the states would bring to the table are the pressures we see in our state capital every day — which is congested roads, congested trains, congested buses, groaning under the weight of a surging population."
Bravo. The idiotic Berejiklian Government is already sinking in the polls as it fails to cope with infrastructure strains, has only made housing affordability worse and seeks to distract the polity by building useless new stadiums: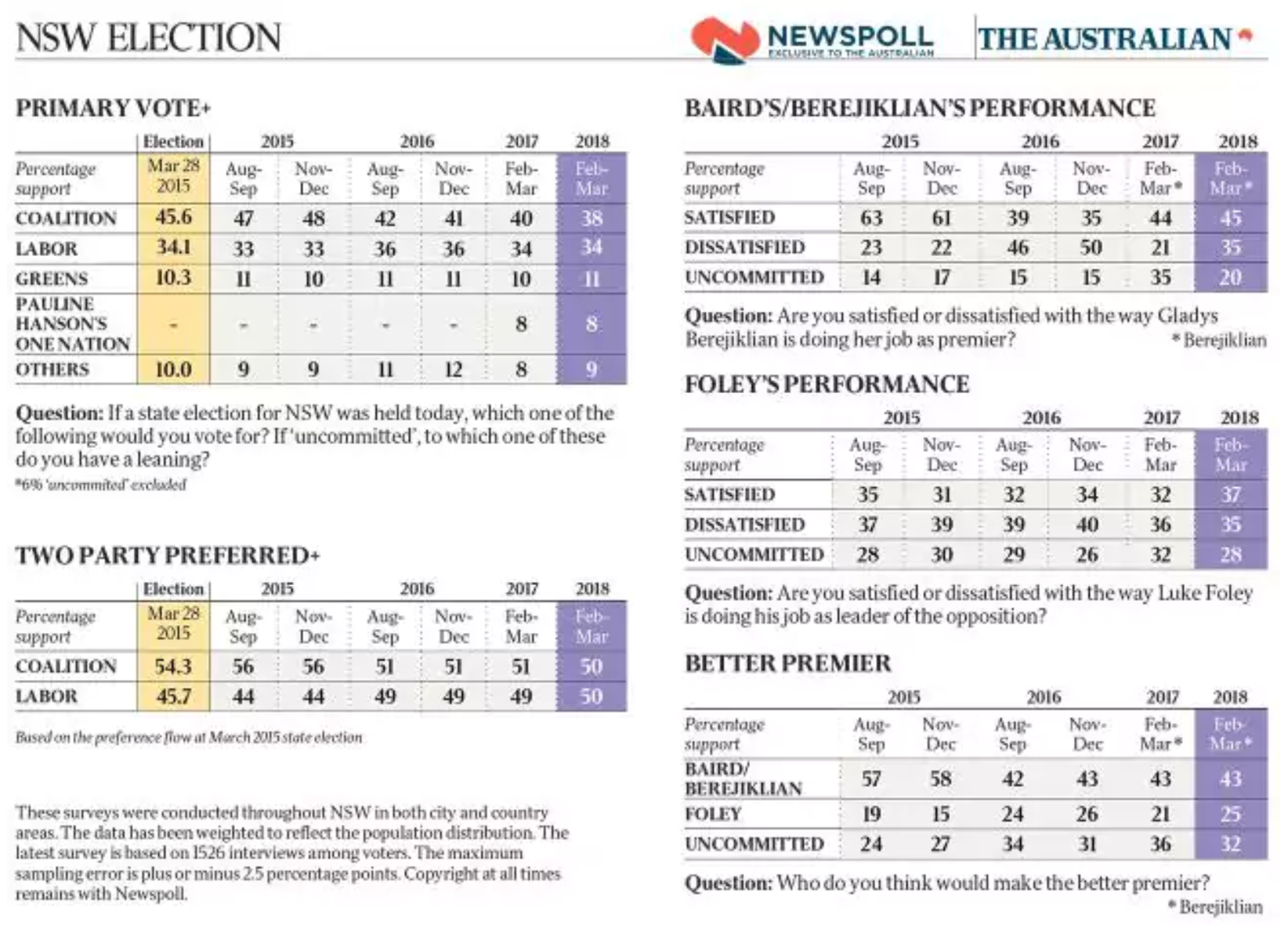 Is it any wonder? According to the NSW Government's own population projections, Sydney's projected population increase over the next 20-years (i.e. 1.74 million people at 87,000 people per year) will be driven almost entirely by net overseas migration (i.e. 1.53 million or 77,000 people a year):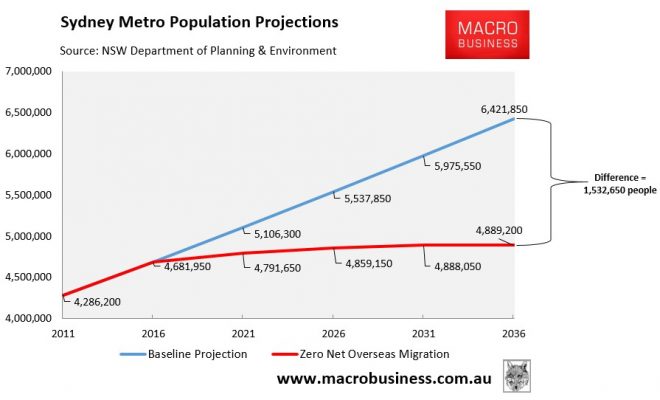 It would take a superb planning system to deal with this growth and ours is a paralysed joke.
Latest posts by David Llewellyn-Smith (see all)