Via Westpac:
ECB President Draghi and the Governing Council were both subtle and direct in March, both with respect to their own economy and evolving global conditions.

Beginning first with the Euro Area, having repeatedly revised up their growth expectations, the Governing Council took their first official step towards tightening policy by dropping the reference  to a potential increase in the asset purchase program if "the outlook becomes less favourable, or if financial conditions become inconsistent with further progress towards a sustained adjustment in the path of inflation". During Q&A, this was referred to as a backward looking change which recognised that downside risks have receded materially since the decision was made to reduce asset purchases from EUR80bn per month to EUR60bn back in December 2016 (now EUR30bn).

While GDP growth is expected to run ahead of potential through 2018-2020 (2.4%; 1.9%; and 1.7%), the inflation forecasts of the Council remain well below target. Headline inflation is only expected to rise at a 1.4% pace in 2018 and 2019 and then 1.7% in 2020. Only the 2020 figure could be regarded as even loosely consistent with the ECB's medium-term mandate of "below, but close to, 2%". Further, the qualitative guidance on underlying inflation remains that it is "yet to show convincing signs of a sustained upward trend" from a weak 1.0%. It is not surprising then that the Governing Council is retaining the option to extend the current EUR30bn per month asset purchase program beyond September 2018 until "a sustained adjustment in the path of inflation consistent with its inflation aim" is seen. To reinforce this point, President Draghi emphasised bluntly in the Q&A that policy setting would remain reactive not forward looking.

We therefore continue to believe that ECB asset purchases will persist through the December quarter, likely at a lesser rate. Upside surprises on inflation and potentially growth will be necessary for the program to be closed in September.

While guidance on the stance of monetary policy was nuanced, President Draghi's tone on the risks to the outlook and the need for fiscal policy to step up was very forthright.

Speaking on the risks to the outlook, remaining downside risks were said to relate to "global factors, including rising protectionism and developments in foreign exchange and other financial markets". On the new risk of "rising protectionism", President Draghi went further in the Q&A, opining "If you put tariffs against what are your allies, one wonders who the enemies are"; that the Council "are convinced that disputes should be discussed and resolved in a multilateral framework"; "and [that] unilateral decisions are dangerous".

On fiscal policy, the ECB remained as strident as ever. "The implementation of structural reforms in euro area countries needs to be substantially stepped up to increase resilience, reduce structural unemployment and boost euro area productivity and growth potential." However, in stark contrast to the current situation in the US, "the increasingly solid and broad-based expansion calls for rebuilding fiscal buffers". Here we see a call for fiscal policy to get out of the way of growth, but also for it to make use of this period of above-trend momentum to create capacity to act if/when growth deteriorates again in the future.

All told, President Draghi and the ECB continue to show increasing confidence in the effectiveness of implemented monetary policy measures and the strength of the growth uptrend. No longer is it just pent-up consumer spending that is driving momentum, but also business investment and, of course, external demand. To that end, it is important to act to sustain confidence in the outlook and policy success and to hope that global conditions do not get in the way. Ergo, the stance of policy must remain highly accommodative.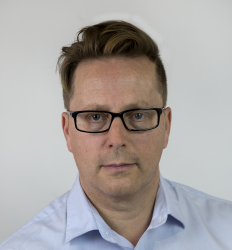 Latest posts by Houses and Holes
(see all)