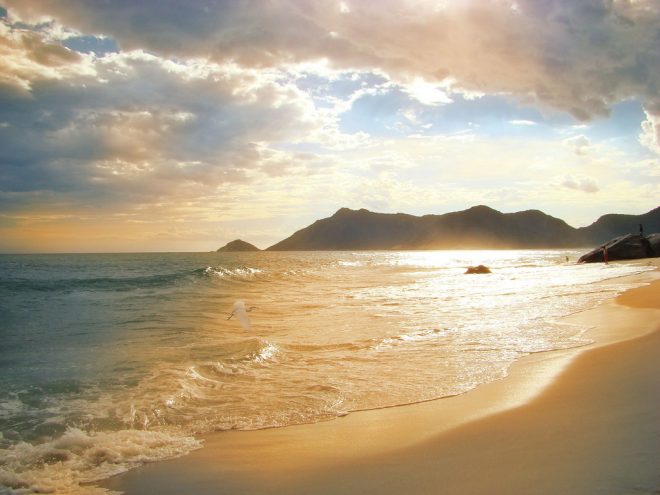 A red day here in Asia with all regional stock markets finishing down as risk traders weigh up what the hell is going on in Washington. With a new Secretary of State and possible new trade sanctions against Chyna, markets are getting a bit exhausted by the MAGA-in chief. US Treasuries held on to their gains while commodities were also steady as the trifecta of Chinese internal data came in better than expected.
That hasn't helped Chinese stocks with the Shanghai Composite closing 0.5% to be below the key 3300 point level once more, brushing aside any confidence about a recovery.  The Hang Seng Index is off more than twice that, down 1.2% at 31201 points, still unable to make a dent into new highs as rolling ATR resistance above at the 32000 point level looms: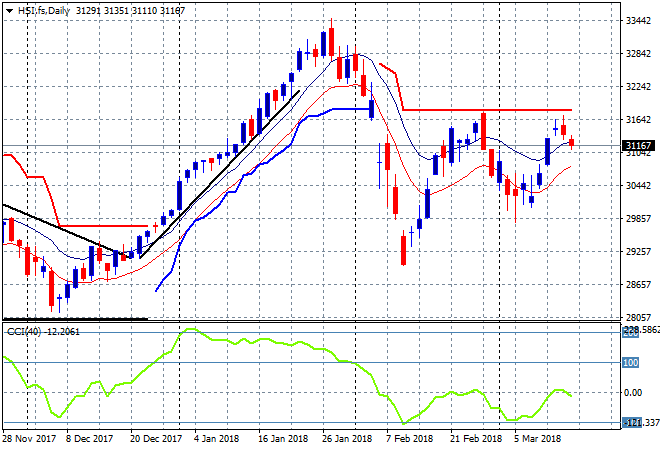 S&P futures are relatively steady after last night's mild selloff, bouncing off possible support here at the 2770 point level: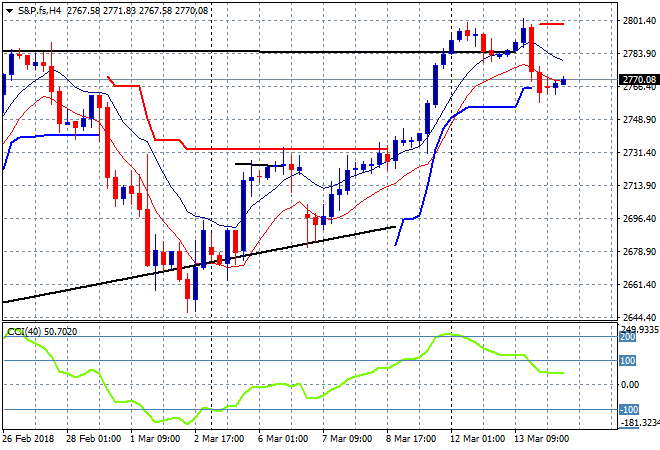 Japanese stocks fell as Yen strengthened slightly due to the safe haven trade, with the Nikkei 225 closing 0.8% lower to 21777 points, putting aside any upside potential for a breakout. The USDJPY pair slapped down into the mdi 106's on the Tillerson fallout, with the four hourly chart showing clear resistance at the 107 handle and support at the 106.30 level: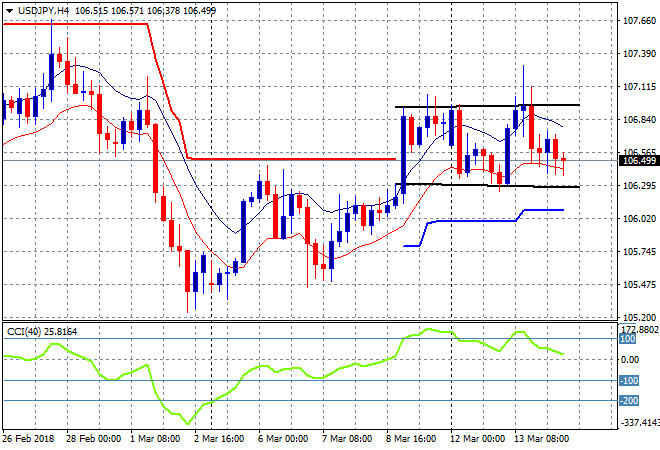 The ASX200 fell 0.6% or nearly 40 points lower to 5934, unable to gain any traction and not helped by the Aussie dollar. The Pacific Peso remained firm going into todays trifecta print and took back most of last night's losses to be a at just below the 79 cent handle against USD: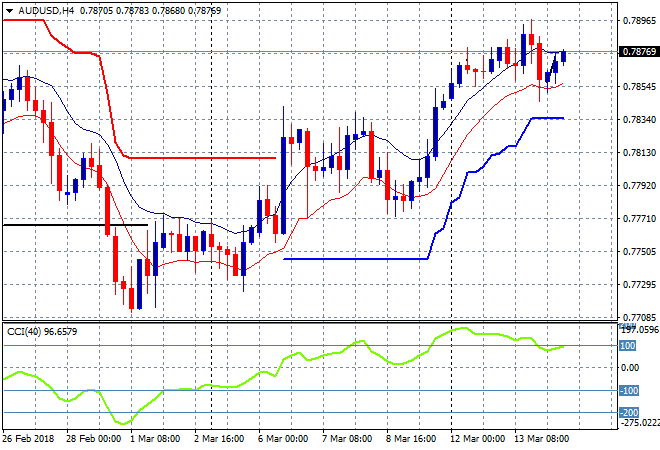 The economic calendar has three major events to be aware of overnight. First, Super Mario is having a chat to the plutocrats in Frankfurt, then US advanced retail sales and finally the DOE oil inventory report.