With Australia's permanent migration program already an insane 208,000 people a year – 2.5 times the level at the turn of the century: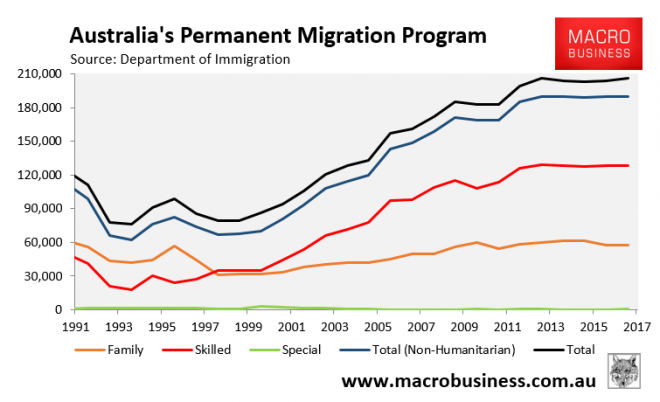 Labor looks set to raise Australia's permanent migration intake even further – to around 240,000 people a year – by adopting The Greens' policy of raising the humanitarian intake from 18,000 currently to 50,000. From The Age:
Labor's policy committee is considering a plan to lift Australia's refugee intake to 50,000, as left-wingers jostle to soften the party's position on asylum seekers at this year's national conference…

Fairfax Media has learnt a working group on the powerful National Policy Forum is investigating proposals to increase Australia's annual refugee intake to 50,000 – the same target as the Greens…

The Turnbull government increased the annual refugee intake to 19,000, and the ALP's current position is to increase it to 27,000 by the year 2025. The Greens want an intake of 50,000, with 10,000 of that to be for "skilled refugees". The Labor for Refugees pitch made no such caveat…

The policy forum, which formulates the draft platform, is co-chaired by Labor leader Bill Shorten and party president Mark Butler, deputy chaired by senators Jenny McAllister and Deborah O'Neill and also includes 20 federal MPs, 20 branch members and 20 representatives from the unions…

Labor's immigration spokesman Shayne Neumann said Labor took a "strong, progressive" policy to the last election. He confirmed the policy forum received submissions from various stakeholders and these "will be considered in the usual way".
According to The Productivity Commission's recent Migrant Intake Australia report, Australia's population would hit 27 million by 2060 under zero Net Overseas Migration (NOM), 41 million under 200,000 NOM (close to current settings), and roughly 43 million under 240,000 NOM (essentially what Labor is proposing):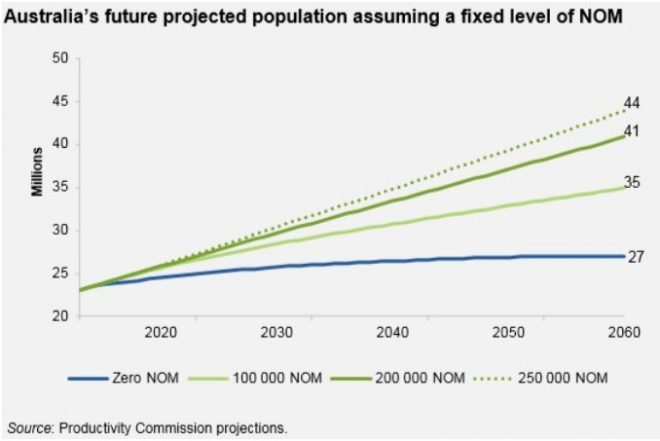 So Labor's immigration policy would create an even 'bigger' Australia.
MB has previously supported Australia's humanitarian intake being raised from its low current level of 18,000 people a year. However, this must be done alongside large cuts to Australia's non-humanitarian intake (currently 190,000). Such a policy would achieve dual goals: significantly reducing overall population growth, thereby relieving pressures on infrastructure, housing, the environment, and wages, while also being a good and caring global citizen.
There is also a strong moral argument against poaching skilled workers from developing nations, in turn stifling their economic development, just so they can work in lower skilled roles in Australia.
In short, simply lifting the humanitarian intake to 50,000, and Australia's permanent migration program to 240,000, is a retrograde step and would be destructive to both Australia's natural environment and living standards.
Clearly, all the recent angst over mass immigration and a 'Big Australia' has gone over Labor's head.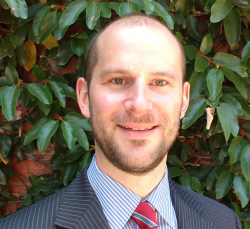 Latest posts by Unconventional Economist
(see all)