From the Australian Industry Group:
"On behalf of Hair and Beauty Australia (HABA), Ai Group Workplace Lawyers has filed submissions and evidence in the Fair Work Commission's Hair and Beauty Industry Penalty Rates Case on behalf of the employers in the industry," Australian Industry Group Chief Executive, Innes Willox, said today.

"In the Fair Work Commission's major Penalty Rates Decision last year, that lowered Sunday and public holiday penalty rates in the retail, fast food, hospitality and pharmacy industries, the Commission announced that penalty rates would be reviewed in the hair and beauty industry.

"There are obvious similarities between the hair and beauty industry and the retail and pharmacy industries:

Businesses in each of these industries predominately sell to consumers;
A large range of hair and beauty products are sold by businesses in each of the industries;
Businesses in each industry operate from similar locations, such as shopping strips and shopping malls;
The opening hours of businesses in the three industries are often similar; and
Lease arrangements for businesses in each industry are similar, with many businesses required by the terms of their leases to open on Sundays.

"For the same reasons that Sunday and public holiday penalty rates have been adjusted in the retail, fast food, hospitality and pharmacy industries, penalty rates need to be adjusted in the hair and beauty industry. The existing penalty rates are no longer fair or relevant in contemporary workplaces.

"HABA is seeking a modest reduction in Sunday penalty rates from double time to time and one half, and in public holiday rates from double time and one half to double time and one quarter.

"Hearings in the case will take place before a Full Bench of the Fair Work Commission later this year," said Mr Willox.
Since when was "hair and beauty" a manufacturing sector? Then again, there is no wage cut that the AIG does not like with Mr Willox also the chair of the growth lobby, otherwise known as the Migration Council.
Note that one of the offending businesses highlighted in the Western Sydney Fair Work sting was a hair salon and you can be absolutely certain that the proliferation of migrant-staffed personal pampering services underway on every major city High Street is a wages black hole.
As well, hairdressers remain on the national skills "shortages" list so coolies can already be picked off from offshore. And is it any wonder? Check out the apprenticeship rates: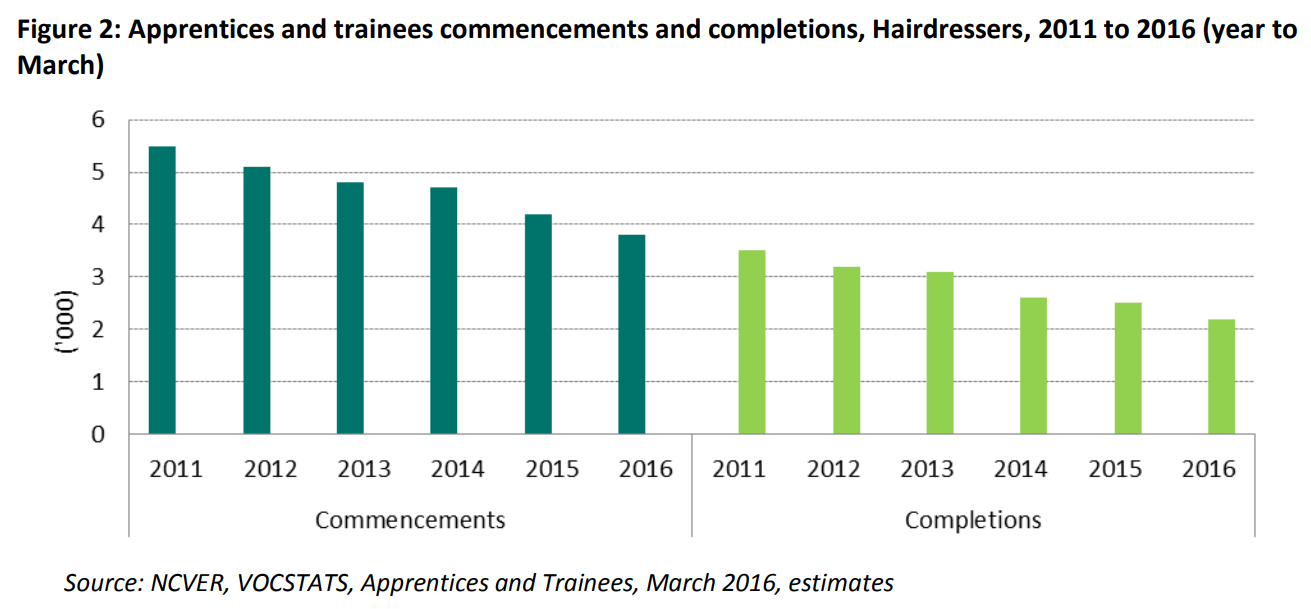 And why have training rates fallen? Visas. Creating "shortages" requiring yet more visas.
Here we have yet another example of the full blown wages demolition being mounted by "industry" and the Federal Government via all means possible.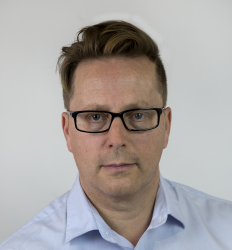 Latest posts by Houses and Holes
(see all)