Via AFR:
The Energy Security Board's discussion paper on the National Energy Guarantee shows the ESB has begun to recognise "the complexity of the beast it has created" but made no progress in resolving it, says Bruce Mountain, director of Carbon + Energy Markets.

The ESB paper released Thursday posed 79 questions to be resolved before the design of the National Energy Guarantee (NEG) can be completed, altered some of the key language in the initial discussion paper released four months ago, and breezed lightly over carbon trading and climate change.

One key change is that language suggesting the NEG's reliability obligation could require retailers to buy "fast starting and slow start but longer running resources" has been dropped in favour of a requirement that retailers contract to meet "reliability gaps" forecast by the Australian Energy Market Operator.

Mr Mountain said this change didn't address fundamental flaws in the design of the NEG – placing reliability and carbon emissions reduction obligation on retailers and major energy users that participate directly in the National Electricity Market, and requiring them to acquit their obligations via contracts that can't be physically honoured in the NEM.

That's because the NEM is a mandatory pool that all market participants have to buy and sell into regardless of any contracts, and most contracts today are pure financial contracts that do not specify the source of the electricity or its emissions, Mr Mountain, who has previously criticised the NEG, said.

"They are doing no more than throwing their hands in the air and saying, 'what do you think about how this will work?'. They have provided no explanation about how it will work in a mandatory settled contract pool," Mr Mountain said.
This is a wholesale electricity market wrecker. The NEG will never see the light of day. It is a political fig leaf for failed carbon policy.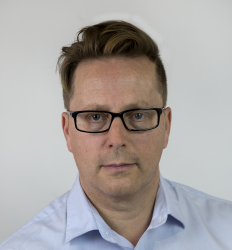 Latest posts by Houses and Holes
(see all)