Retired army general turned NSW Senator, Jim Molan, weighed into the debate on immigration in his first speech in the upper house yesterday, expressing concern that the infrastructure of Australia's major cities is reaching the limit of its capacity to cope with the influx of legal migrants:
"I am concerned that the level of legal migration now that we control our borders is in excess of the capacity of our cities to absorb, both culturally and in terms of infrastructure. We are approaching limits on this, if we have not already exceeded them. I don't have the answers, but I certainly have the concerns".
One Nation leader, Pauline Hanson, also raised concern that Australia's mass immigration program is overwhelming the nation's water supplies, infrastructure and housing, and that nothing is being done by the government to ameliorate the problem:
The truth is that Australia's population has grown by 3.3 million in just five years and that more than two million of these individuals were born overseas. These two million individuals include a million or so skilled migrants who have arrived on a permanent visa…

Every one of the 3.3 million individuals added to our population since Labor left office needs water and other essential services, yet this government has done nothing about water security. Not a single dam has been given the go-ahead since Labor left office. It is reckless and a national disgrace because Australia is the driest continent on earth and prone to severe and prolonged drought.

The government and Labor's strategy is to reduce the consumption of water by increasing the price. Let me bring the people's attention to Agenda 21, which was signed by Australia and 176 countries around the world. In chapter 18, it is their agenda to privatise water in countries other than Third World nations. I believe the same plan for increased prices and privatisation is lined up for our electricity. This approach is rejected by One Nation because it affects the most vulnerable in our society. It has been widely reported that Cape Town, in South Africa, with a population of 3.7 million people, will run out of water by 21 April this year…

We are arrogant if we think that it can't happen here in Australia. Australia has the highest population growth of any developed country in the world, at 1.6 per cent a year…

Here's the problem. The government, which is the Liberal and National parties, and Labor before it have set annual immigration numbers without a single thought to the end result. Labor relies on votes from ethnic minority enclaves. Labor knows that new migrants tend to vote Labor, so it wants a large immigration program, no matter the cost to existing citizens. The Liberals pander to foreign-owned multinationals and other big businesses which benefit from a bigger population size. It is partly huge donations; it is partly outdated ideology; and it is partly detachment from the lives of real Australians. Both the current government and, previously, Labor have used migration to disguise the fact that they have no answer to the economic problem that has seen productivity per person in Australia falling since 1990, and with it our standard of living…

In the past 10 years, two out of every three people added to Australia's population were born overseas. This level of immigration exceeds our ability to cope. We know that because we are experiencing problems directly linked to excessive immigration, including rising water, electricity and gas prices, lack of public transport, and stress on our education and medical services.

Housing prices in the major cities have surged, meaning fewer Australians own their own home. If most Australians don't benefit from these excessively high levels of immigration, then we have to ask the question: who benefits from high levels of immigration? The answer: big business and morally bankrupt politicians.

Let's be honest: the Liberals and the Nationals—and, of course, I've got to throw the Greens in here—are bereft of any approach to respond to falling productivity, other than excessive immigration. We are increasingly going into debt to pay for basic services, and that debt will one day need to be repaid. We are increasingly in the hands of our creditors.

Are we heading down the same path as Sri Lanka and Greece, who lost their ports and airports to their creditors? The level of immigration matters. Let me say that again—the level of immigration matters. The time has come for the government and the opposition to listen to what Australians want in respect of immigration. They were prepared to listen to what Australians had to say on same-sex marriage, but they won't let Australians have a say on immigration numbers…

The coalition and Labor know Australians want lower immigration, but, for their own selfish reasons, refuse to act. In October 2017, the Australian Population Research Institute issued its report on voters' views on immigration. It noted that there was increased public concern about the quality of life and that 74 per cent of voters thought Australia did not need any more people…

One Nation's immigration policy differs from that of all the other parties because our policy is in the interests of all Australians. Because of my stance on immigration I have been called racist. It is what happens in Australia when you raise issues some people don't like. As the leader of One Nation, I recognise the invaluable contribution of overseas-born Australians, who have enriched Australia by committing to our values, our laws, our political institutions and equality between the sexes…

Immigration numbers are too high and this needs to be addressed. Let the people of Australia have their say.
As usual, Labor and The Greens were deafly silent on the matter and refused to respond.
Yet again, the Fake Left are missing in action, and only the conservative side of politics seems capable of having a rational debate (when they avoid racial stupidity).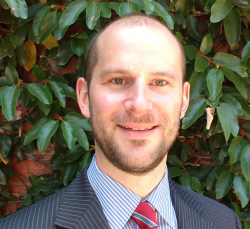 Latest posts by Unconventional Economist
(see all)