It's always good when one looks at the simple, forensic truth about house prices, via BofAML:
With population growth expected to keep underlying housing demand robust, we see underlying demand outpacing supply in Australia's largest housing markets, New South Wales, Victoria and Queensland, from 2020:


Laws of supply and demand suggest that house price pressures would be expected to build from this time.

Our analysis supports our view that any oversupply now, with Brisbane of greatest concern, should not create large imbalances over an extended period and present as a risk to financial stability.
And there you have it. Population growth (read immigration) drives house prices. When you take all of the balderdash out of it the truth is simple.
The pervasive "housing shortage" argument is driven by two overwhelming factors. The first is mass immigration on the demand side. The second is the broken planning system that allows developers to "land bank" to increase prices, governments to hold back supply in support of higher stamp duties and a broken funding system for development infrastructure.
All of these supply side issues are fixable in theory but that is besides the point. Nobody on the inside wants them fixed. The system is not incompetent it is corrupt. Thus the only possible lever to change this equation is on the demand side via reduced immigration where there is enough community anger to make it a political winner.
There are four Australian economic commentators that are young enough to know the agony of the property class war: Racism Rob (Burgess), Jess Irvine, Adam Creighton & Greg Jericho (we could perhaps add a fifth in Chris Kohler). Each claim to care about high house prices. Yet all four have slapped Tony Abbott down in recent days suggesting darkly that racism is the only motive for the debate.
Well, the time has come for each to stand up and be counted. In the captured Australian political economy, these opportunities are rare as hen's teeth. If you let the perfect be the enemy of the good (or even flawed) in the Australian policy process then you will achieve nothing.
Leith and I will both lose personally if house prices fall. MB has already lost some subscribers. So what? There are bigger issues at hand. We are bashing open the rhetorical space for arguments in favour of lower immigration against the propaganda of the corrupt system. This space is designed to allow commentators to get on board without being singled out and branded by interests. It is a singular tragedy that all four young(ish) economic commentators have been leading voices in trying to close it again.
MB has already helped win battles on negative gearing and macroprudential using this method. But immigration is the big one. Demand must be lowered to win the house price war. It's a war against government, class inequality, rent-seekers, generational greed, corrupt ideology, the selling out of the national interest and even a defense of democracy. It's a war to make any real journalist salivate.
If the best you lot can do is hide behind and promulgate the wowserish misinformation of the corrupt system, or to weigh-in based upon nothing more substantial that politicised snowflakery,  then do us all a favour and turn your rhetorical weapons upon yourselves.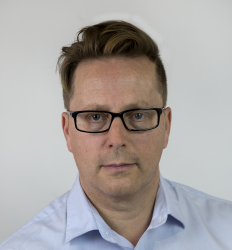 Latest posts by David Llewellyn-Smith
(see all)