Via The Australian:
Investors continue to flee founder, 26 per cent shareholder and Lionel Richie fan John McGrath's real estate outfit, which yesterday fell almost 6 per cent to a record low of 42c.

It was the first opportunity for McGrath shareholders to respond to Friday night's news that chairman Cass O'Connor and her fellow non-executive directors Elizabeth Crouch and Cath Rogers will be out of the place in less than a week.

The trio's departure — effective by close of business on February 19 — leaves the 54-year-old McGrathas the property outfit's only ongoing board member.

It also gives him seven days to convince at least two people to join him on the company's board so it is not in breach of the Corporations Act.
Shares finally broke to new lows yesterday: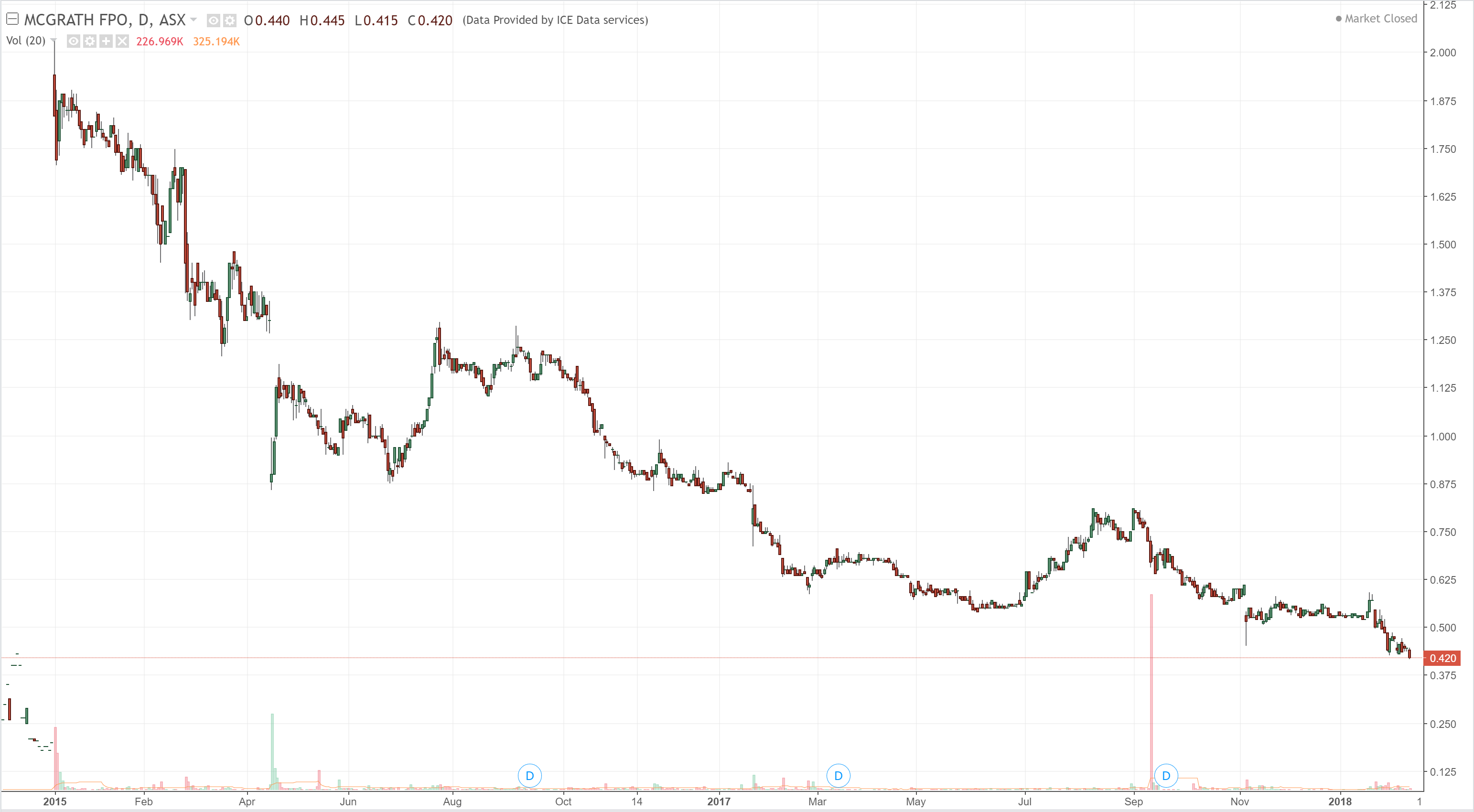 Dow -80% from the float now and the property correction has barely started.