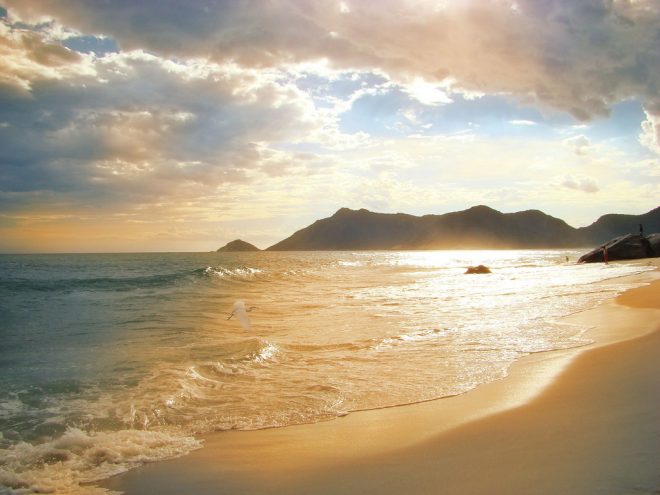 So we start the week here in Asia tentatively with some positive news coming out of Korea viz the Olympics and potential US talks with North Korea. Japanese markets were closed for a holiday and gold prices lifted slightly as the USD weakened across the majors. The ASX200 was the ugliest girl at the ball, mainly due to Megabank and a tepid earnings season. The correction is not yet over though, as we await the return of US stocks tonight.
In mainland China the Shanghai Composite is finally having a positive day, currently up 0.6% to 3158 points trying to recover from its horrid last week. The Hang Seng Index is up a similar amount to 29691 points, vainly trying to get back above the previous support level at 30000 proper. The next level of support is down further still at 28000: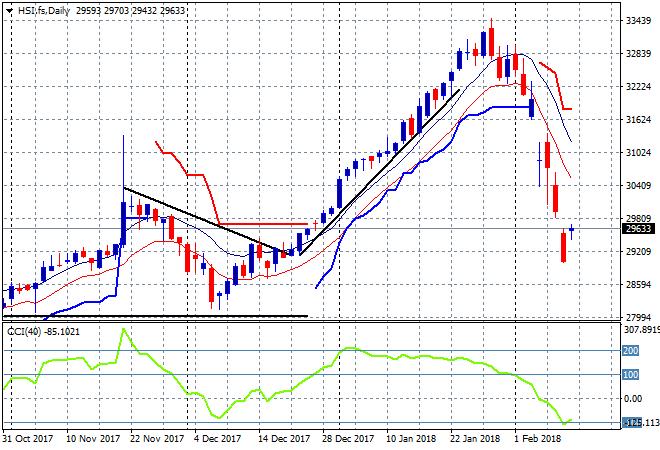 S&P futures are actually up a little building on Friday night's gains, but this is very tentative to call it all over – we need an advance way past 2680 or so:
Japanese stocks had the day off with trading in the USDJPY pair muted as a result, gapping slightly lower and still depressed here in the mid 108's hanging on to weekly support at the 108.50 level: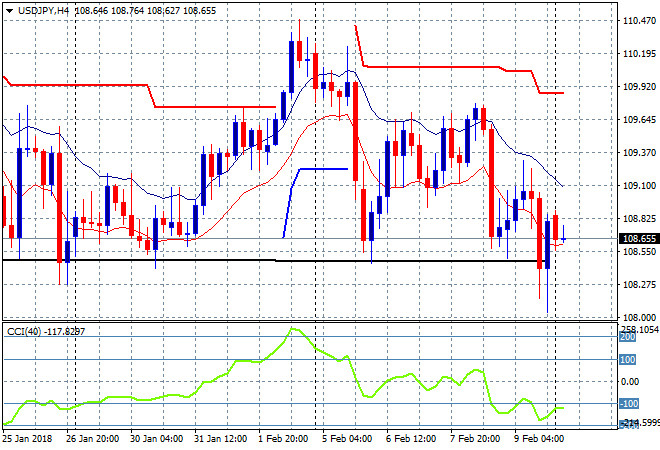 The ASX200 actually fell 17 points or 0.3% lower to 5820, after SPI futures suggested a possible rebound in line with other Asian stocks. Reaction to JB Hifi's earnings was overdone, sending the stock down 8% while the banks managed to pull down the rest of the bourse as the royal commission unfolds. The Aussie dollar wants to bounce back, gapping a little higher above the 78 handle and advancing about 30 pips for the day, taking out the Friday session high. This could be a little too much good news to handle though: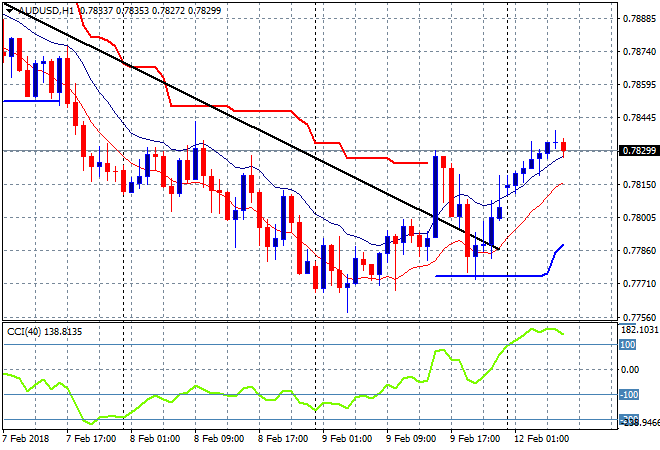 The economic calendar starts the week slowly with nothing of note on the radar, except the usual weekly Treasury auctions.