A group of academics from the University of Sydney have penned an article in The Conversation proposing a 5-point plan to 'solve' Sydney's housing affordability crisis:
When even teachers and police workers need to travel to the city fringes to find an affordable home that strikes us as a sign of a deeply dysfunctional housing system. Our research shows key workers are being squeezed out of Sydney by a housing market which has left them behind. Yet Sydney stands out among global cities, like New York, London and San Francisco, for having neglected the housing needs of its essential workforce.

In our study, we identify five strategies to tackle the problem. These could make a real difference for key workers and other moderate income earners…

Reduce the deposit gap

Key workers have traditionally aspired to, and achieved, home ownership. But those not already on the property ladder face a median house price of around A$900,000 in Sydney. An affordable price for most key workers would be around A$650,000.

To bring home ownership into reach, a shared equity model would allow key workers to buy up to 75% of the home's value. This would reduce deposit requirements to between 5% and 10% and also make loan repayments more manageable.

Shared equity schemes are offered in South Australia under the government's HomeStart finance organisation. This has helped many low and moderate income earners into their first home.

Collaborative development models

"Collaborative" development and financing models provide an alternative to conventional multi-unit housing developments. Under these models, individuals are supported in collectively developing a residential project.

The group members collaborate to acquire a site, appoint an architect and manage professionals through planning and construction. Groups are able to save on developer premiums. They can also customise their building and apartments in ways that save on both capital and recurrent costs.

The Nightingale projects in Victoria are an example of this approach. Participants in these schemes can save around 10-12% on prices for comparable apartments.

Alternative tenure arrangements

Alternative tenure arrangements, such as community land trusts, can separate the cost of a dwelling from the cost of land (retained by government or the trust). Under this model, homes are purchased with a conventional mortgage and/or the land component is rented at a marginal rate. Community land trusts are well established in the UK and US, but yet to attract serious policy support in Australia.

Save on construction

Savings in housing design and construction could help increase the supply of affordable homes, provided these savings are passed on to eligible buyers. Innovations in design and construction, as well as reduced requirements for facilities such as car parking (in accessible locations) could reduce costs by up to 25-35%. That equates to savings of A$75,000 to A$100,000 for two-to-three-bedroom units or townhouses.

Increase inclusionary planning targets

Inclusionary planning requires that a proportion of new housing development be affordable for moderate or low income groups. This approach can support various combinations of affordable housing, to be made available as permanent rental housing or sold on the market. Mandating that 20% of dwellings in all major new housing developments are affordable for moderate income earners, including key workers, could deliver 6,000 to 7,000 affordable "start-up" homes per year in Sydney.
As you can see, none of these 'solution' are actually geared towards lowering the systemic cost of housing across Sydney, which is the fundamental issue. Rather, they are piecemeal 'solutions' aimed at sucking sub-prime buyers into the market (in the case of shared equity), or moderately boosting affordability by cutting corners on quality (in the case of "innovations in design"). None addresses the root causes of Sydney's land price escalation and associated affordability problems.
If these academics genuinely cared about 'fixing' Sydney's housing affordability woes they would argue for policies that that lower demand and boost supply. You know, obvious things like:
Normalising Australia's immigration program by returning the permanent intake back to the level that existed before John Howard ramped-up it up in the early-2000s – i.e. below 100,000 from 210,000 currently [reduces demand];
Undertaking tax reforms like unwinding negative gearing and the CGT discount [reduces speculative demand];
Tightening rules and enforcement on foreign ownership [reduces foreign demand];
Extending anti-money laundering rules to real estate gatekeepers [reduces foreign demand]; and
Providing the states with incentive payments to:

undertake land-use and planning reforms, as well as provide housing-related infrastructure [boosts supply];
swap stamp duties for land taxes [boosts effective supply]; and
reform rental tenancy laws to give greater security of tenure [reduces demand for home ownership and reduces rental turnover].
MB has actively promoted these reforms for at least five years, yet they continue to be ignored.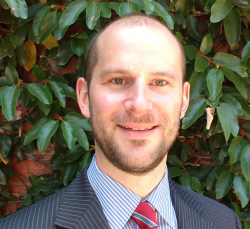 Latest posts by Unconventional Economist
(see all)