See the latest Australian dollar analysis here:
DXY cratered to new lows last night: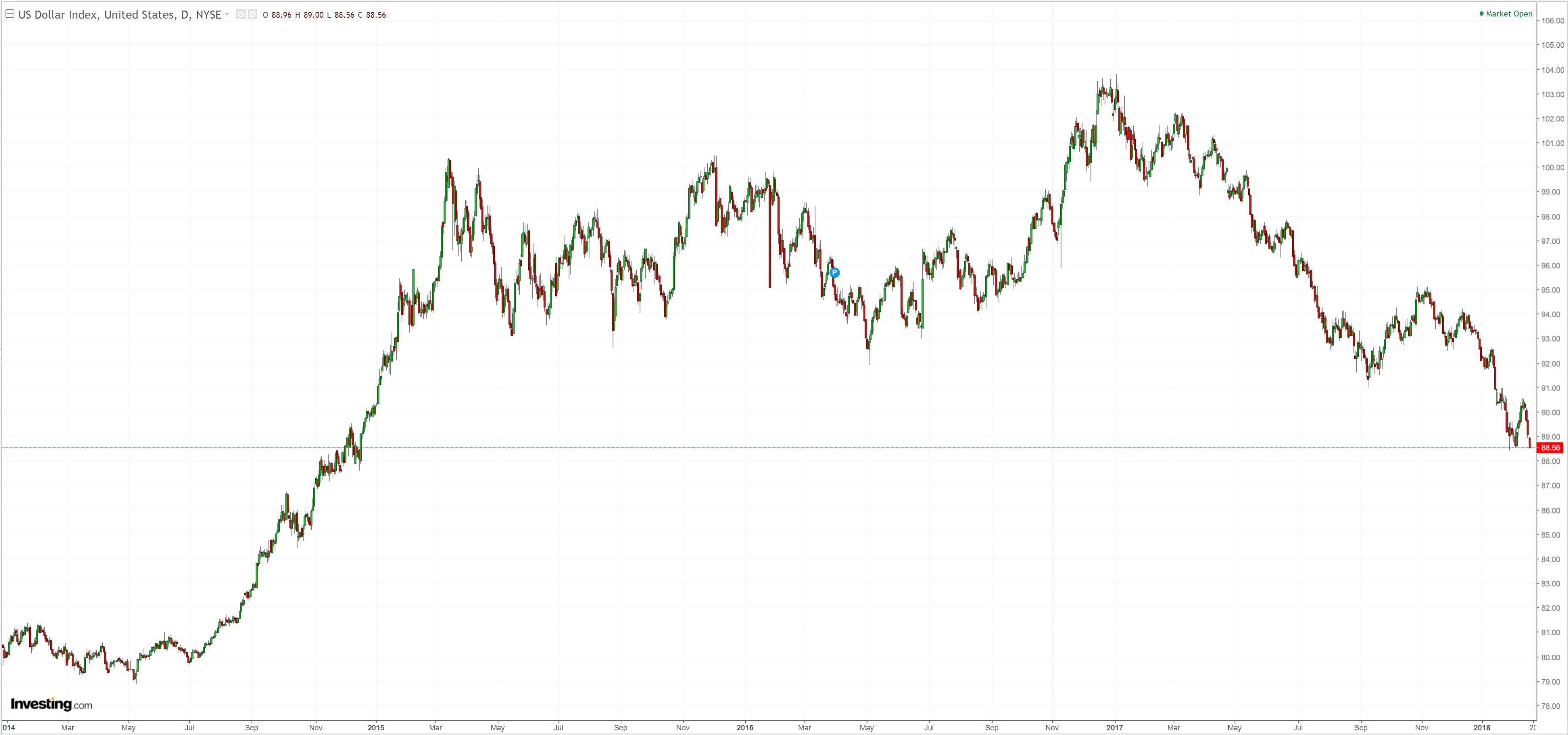 But the AUD fell as well against everything: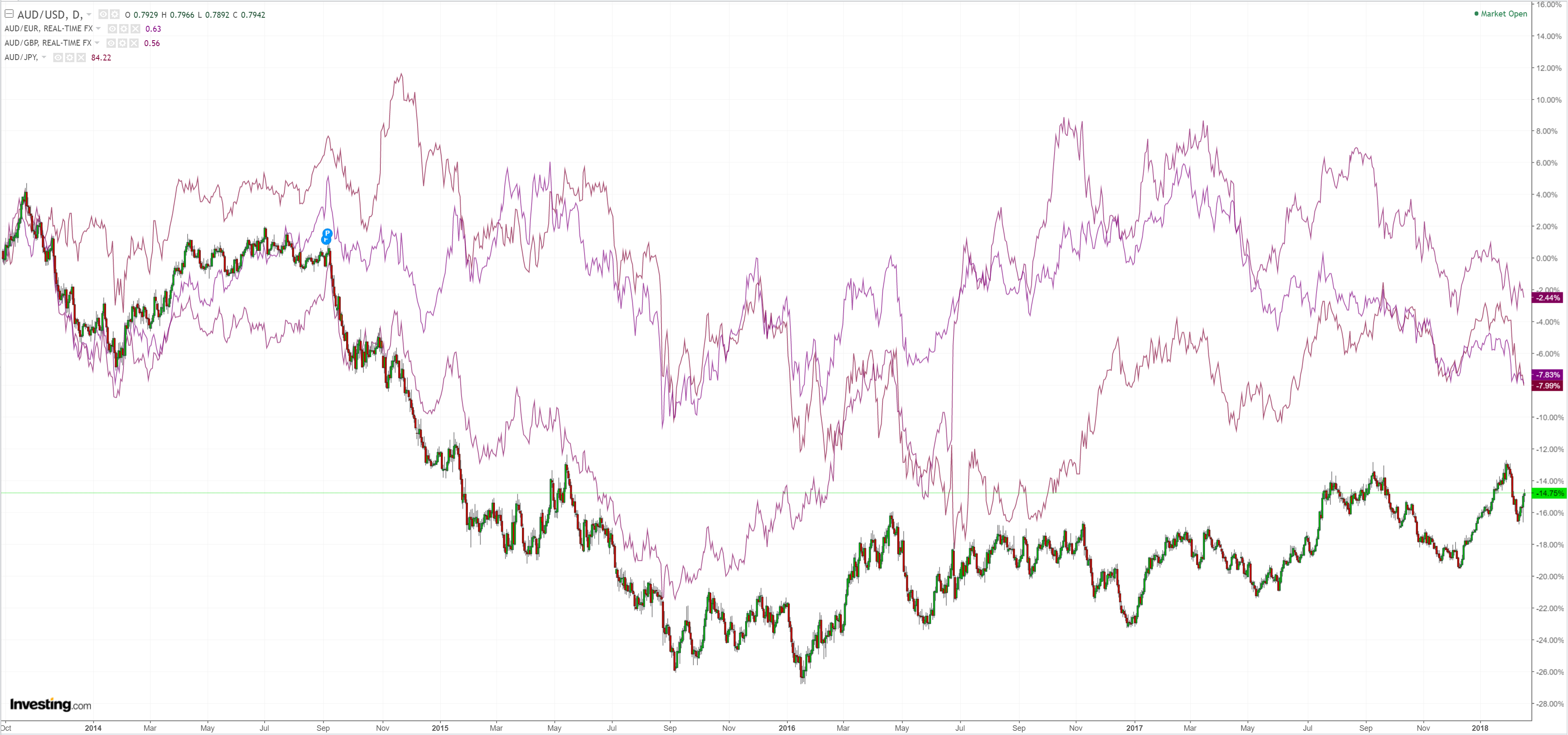 Including EMs: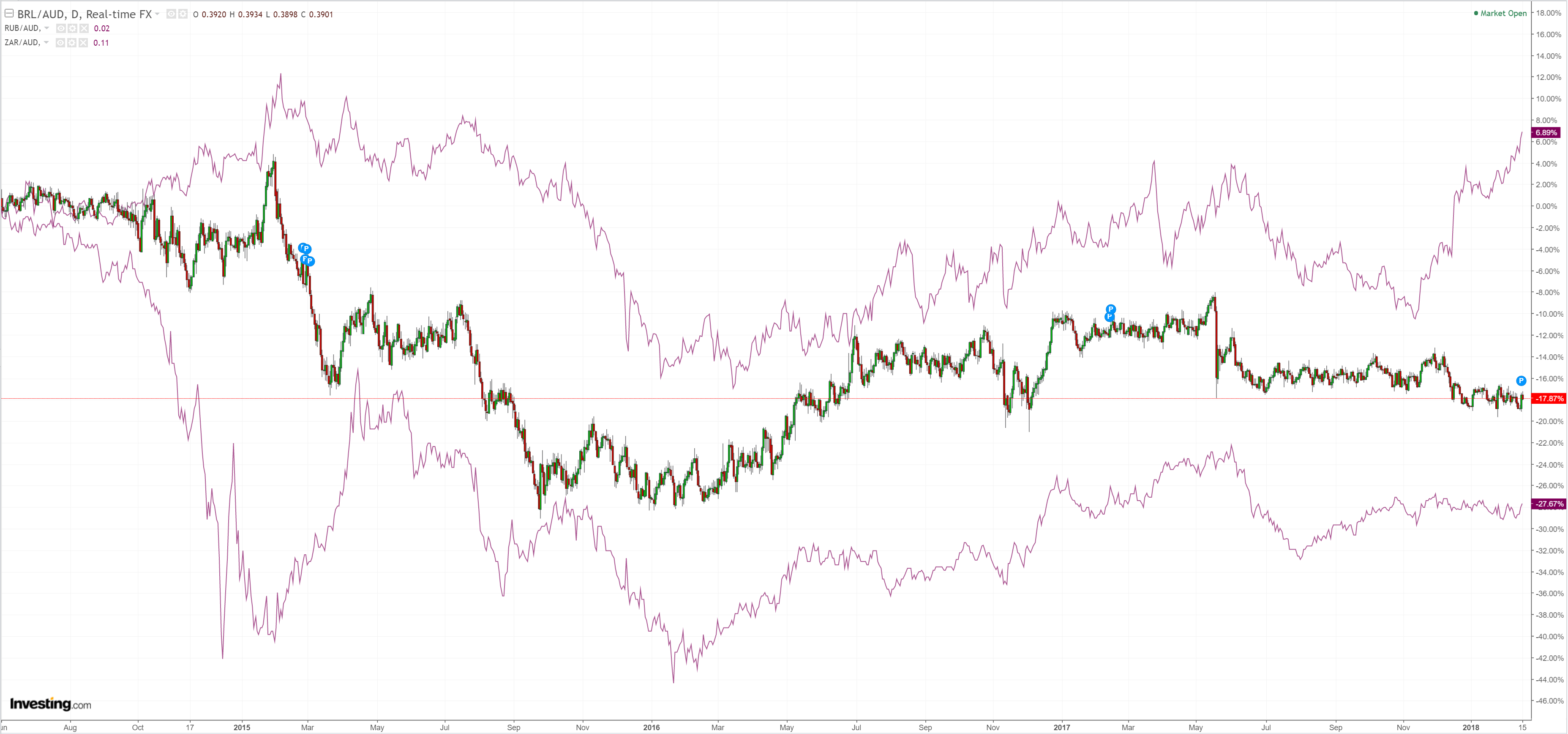 All it took was one thinning jobs report. Gold stalled but if both DXY and AUD are going to fall then local miners are in clover: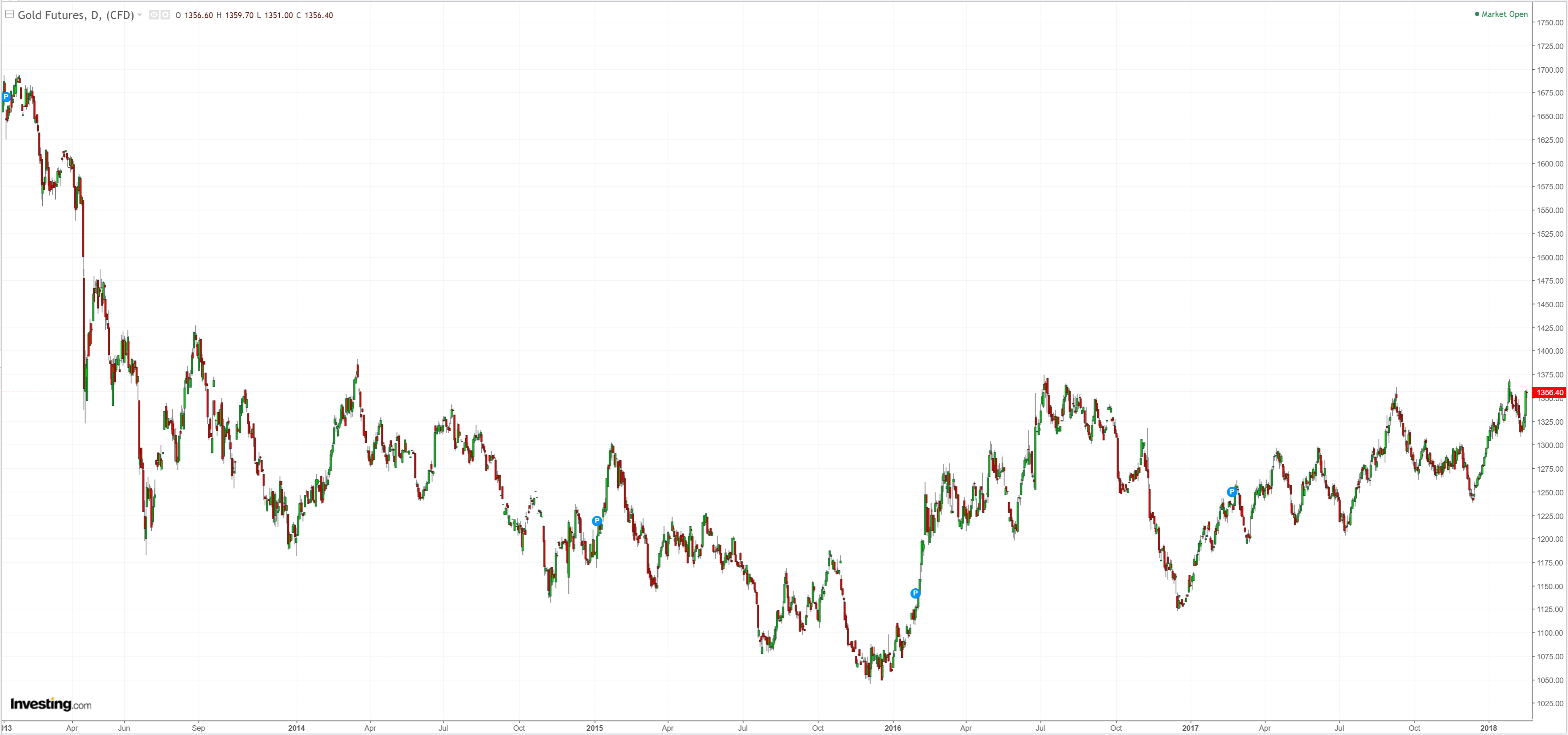 Brent wants to correct but is being held up by the falling DXY: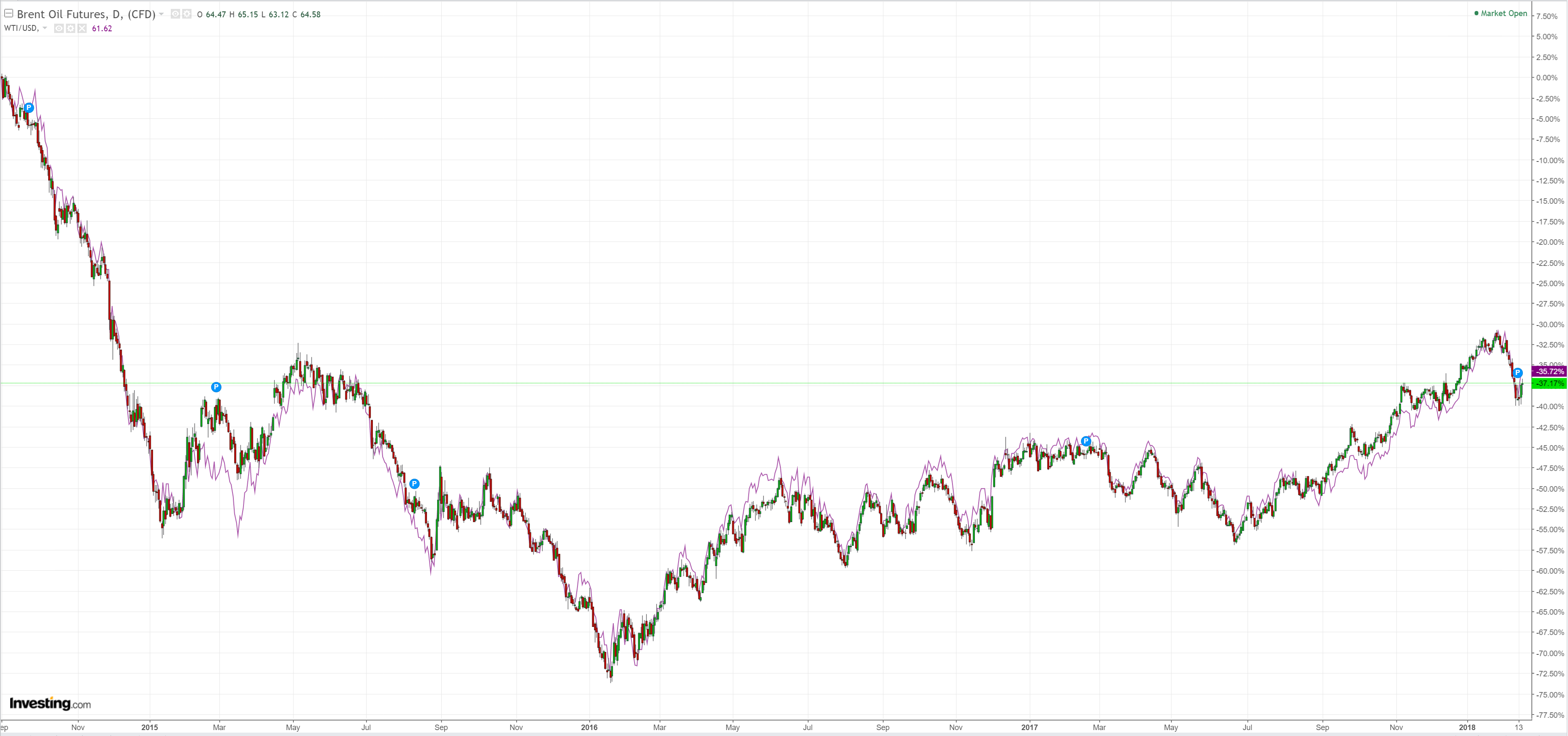 Base metals are breaking out: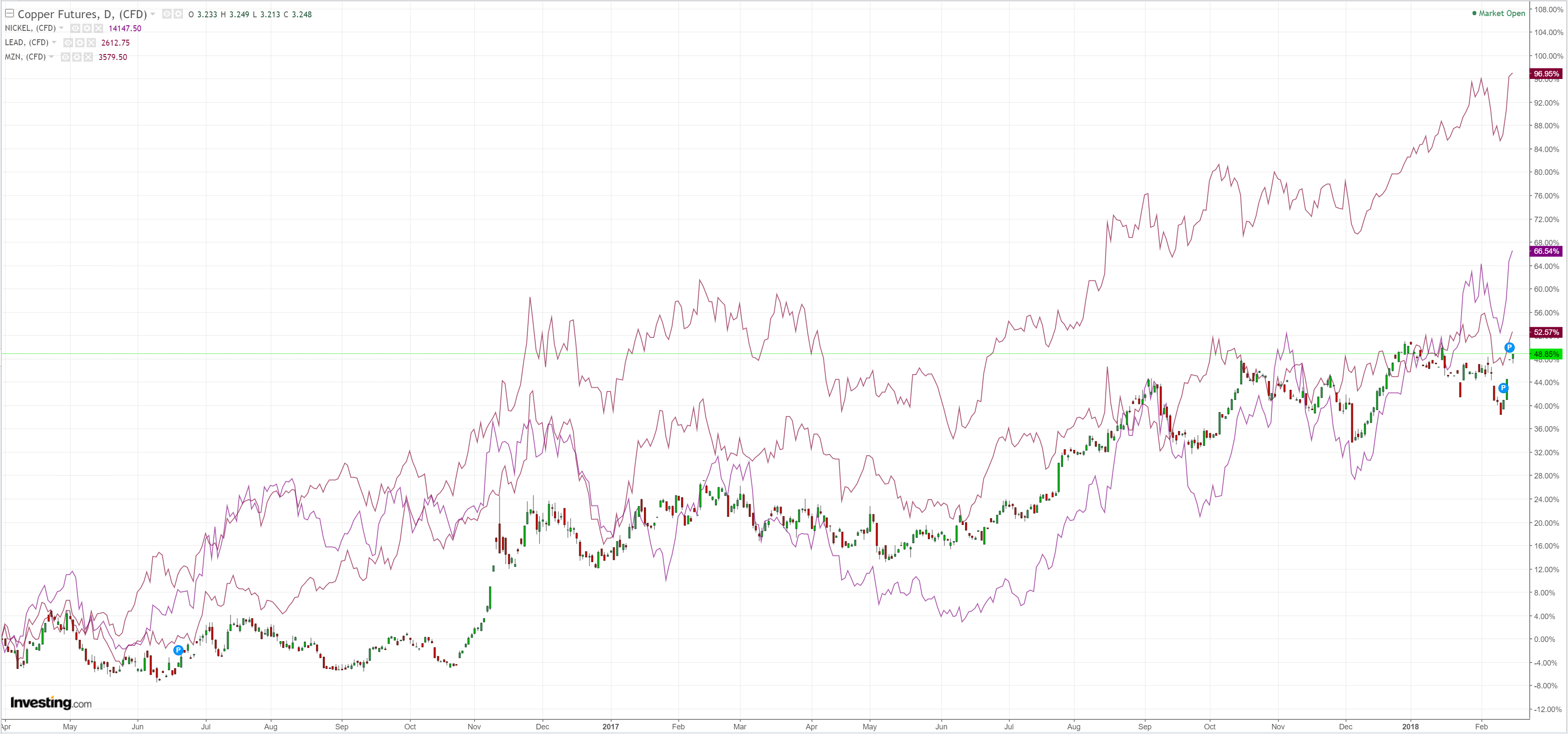 Big miners too: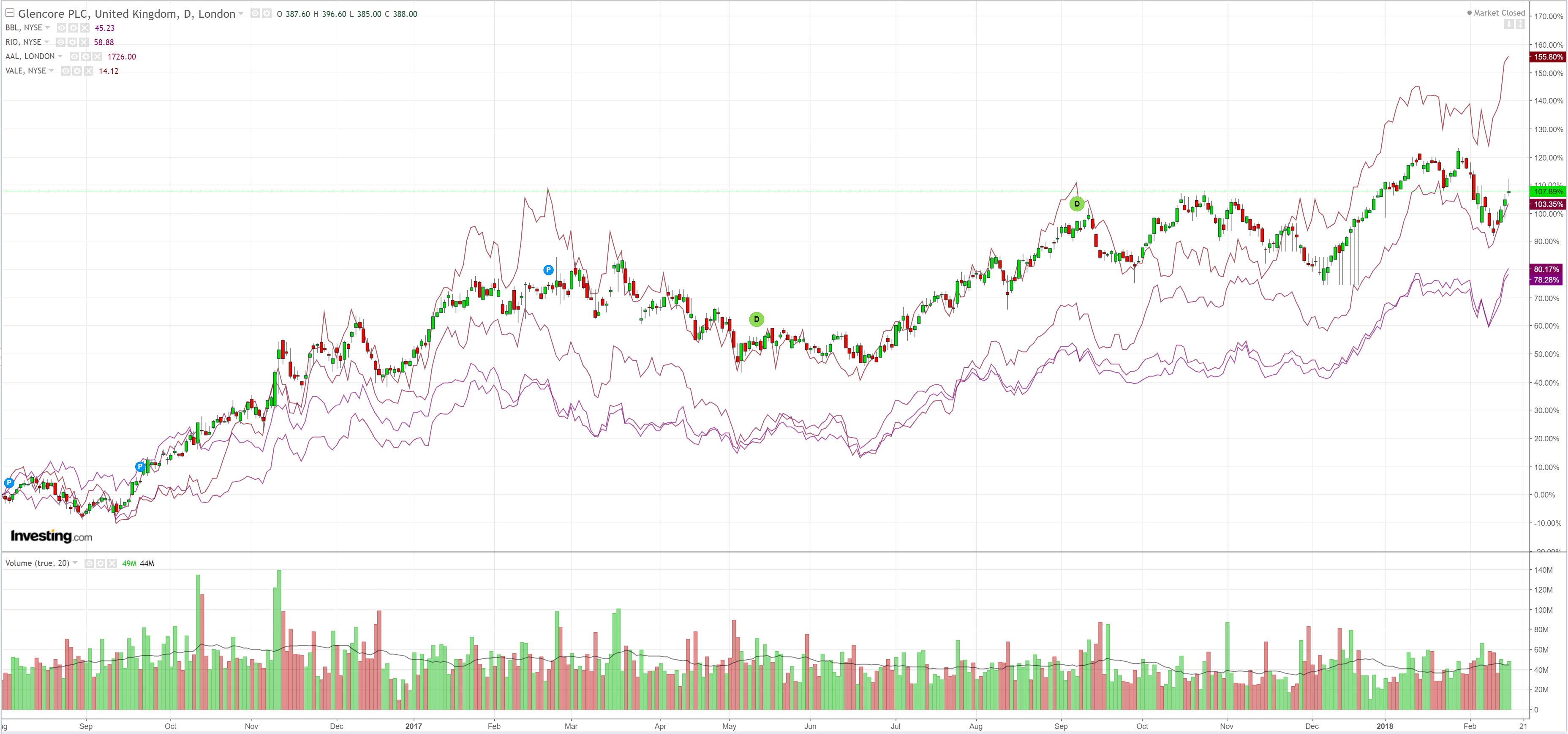 EM stocks are alight again: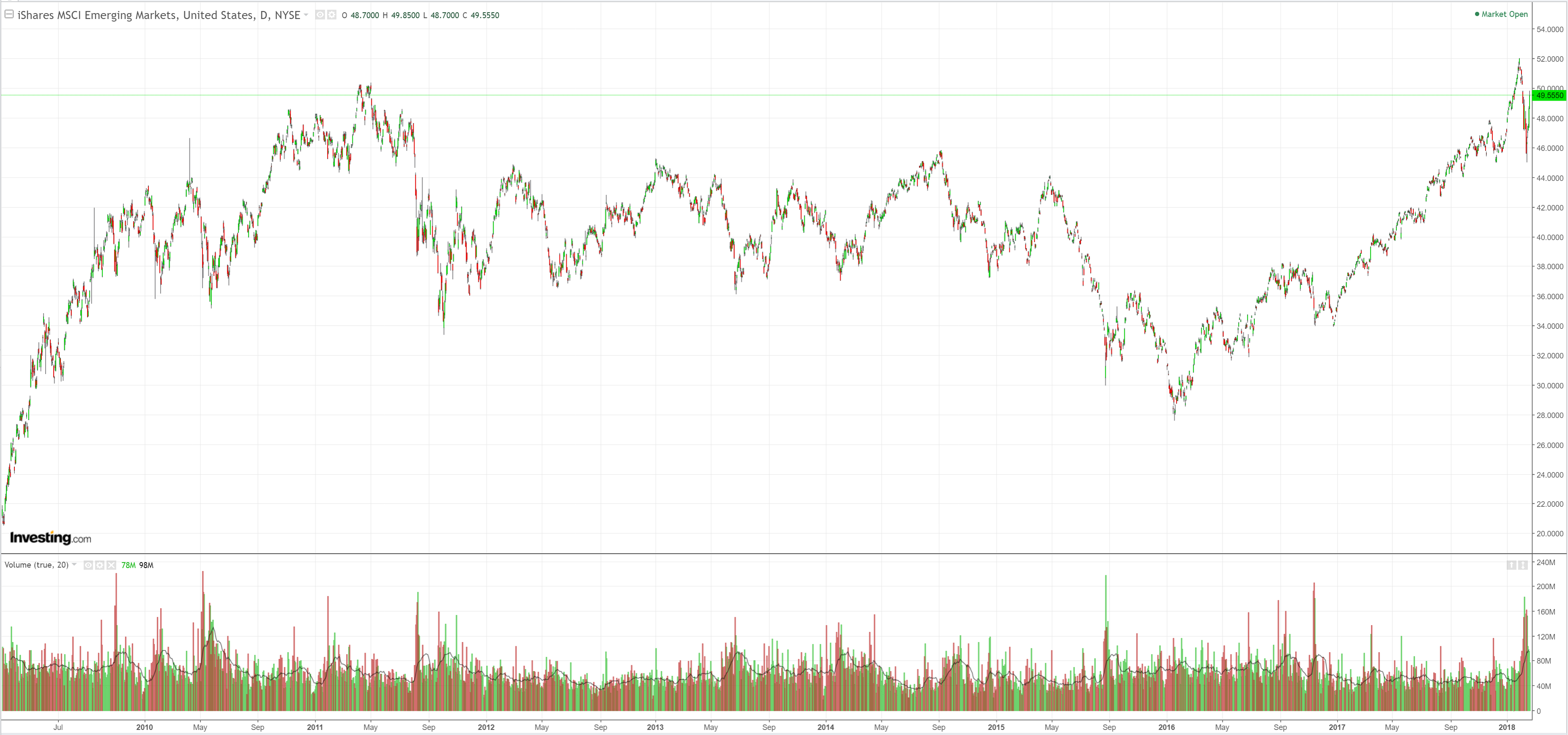 Junk joined in: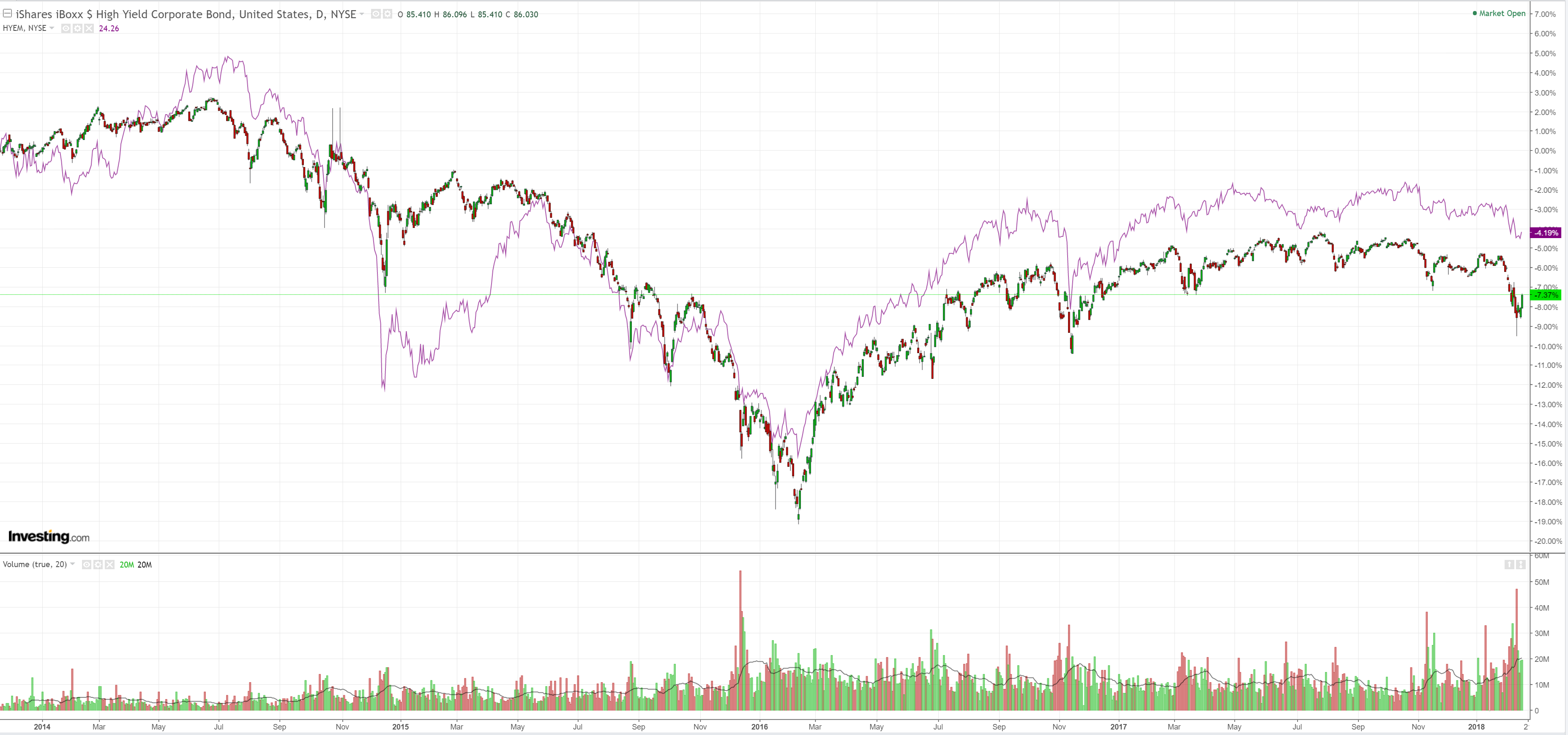 The Treasury curve flattened: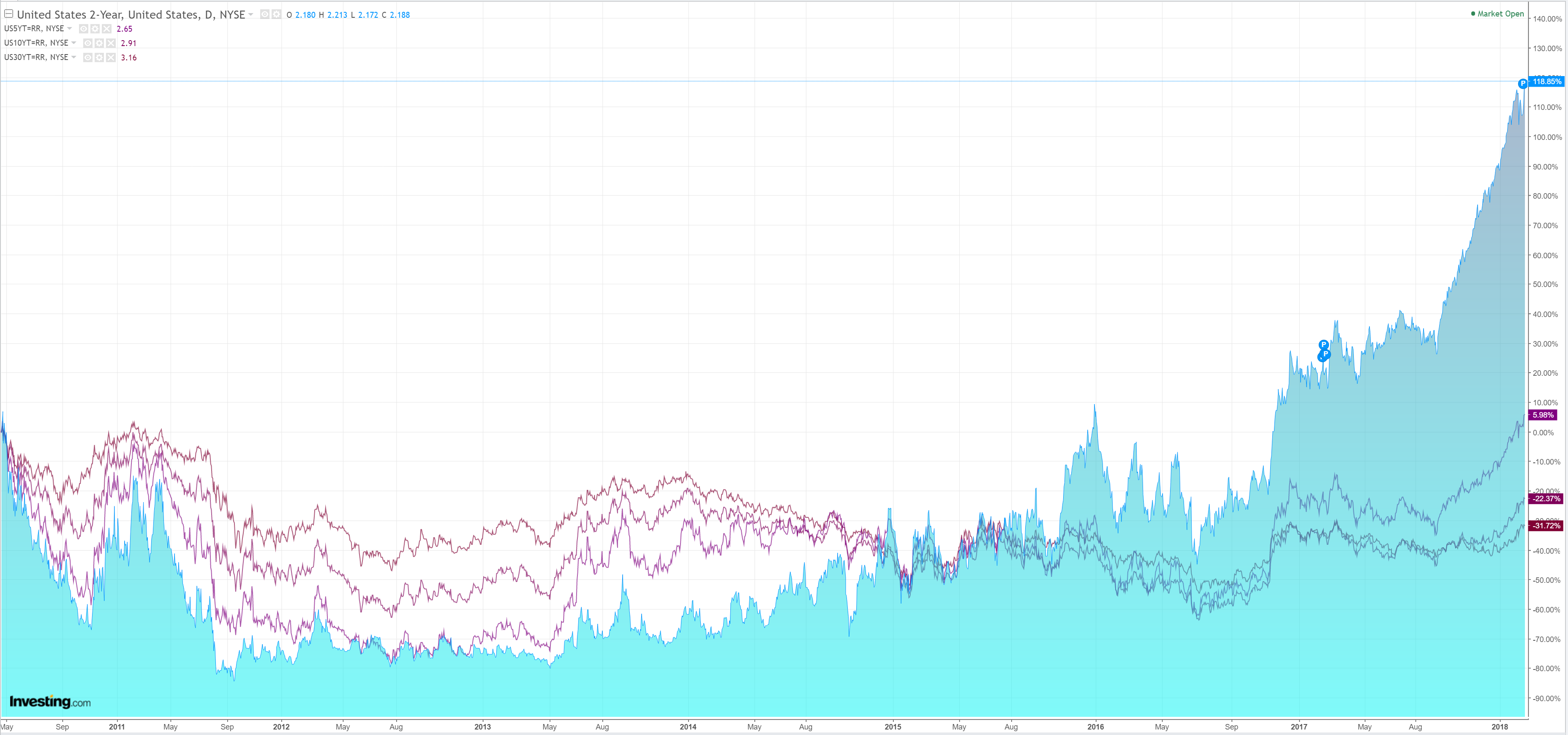 And Bunds: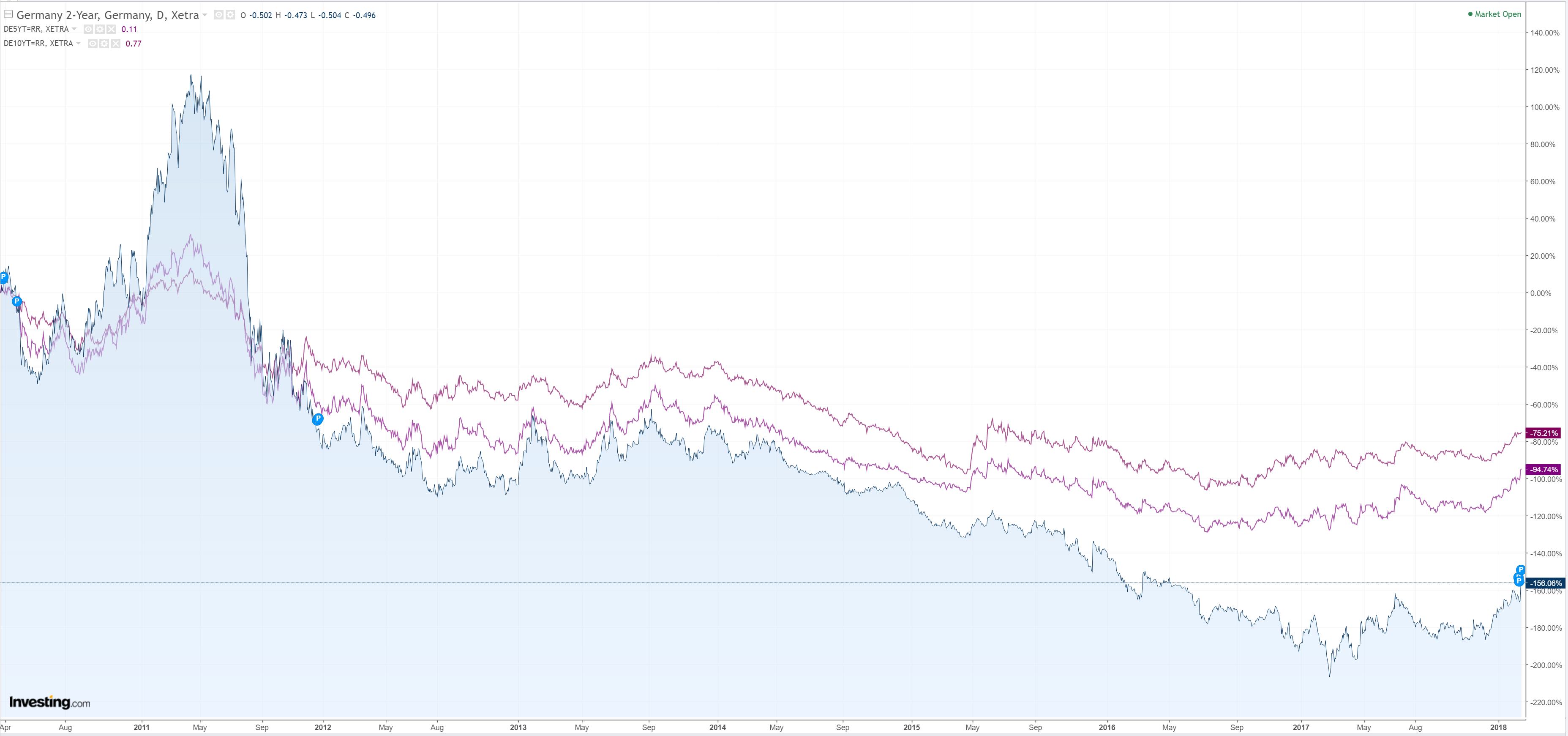 Stocks roared higher: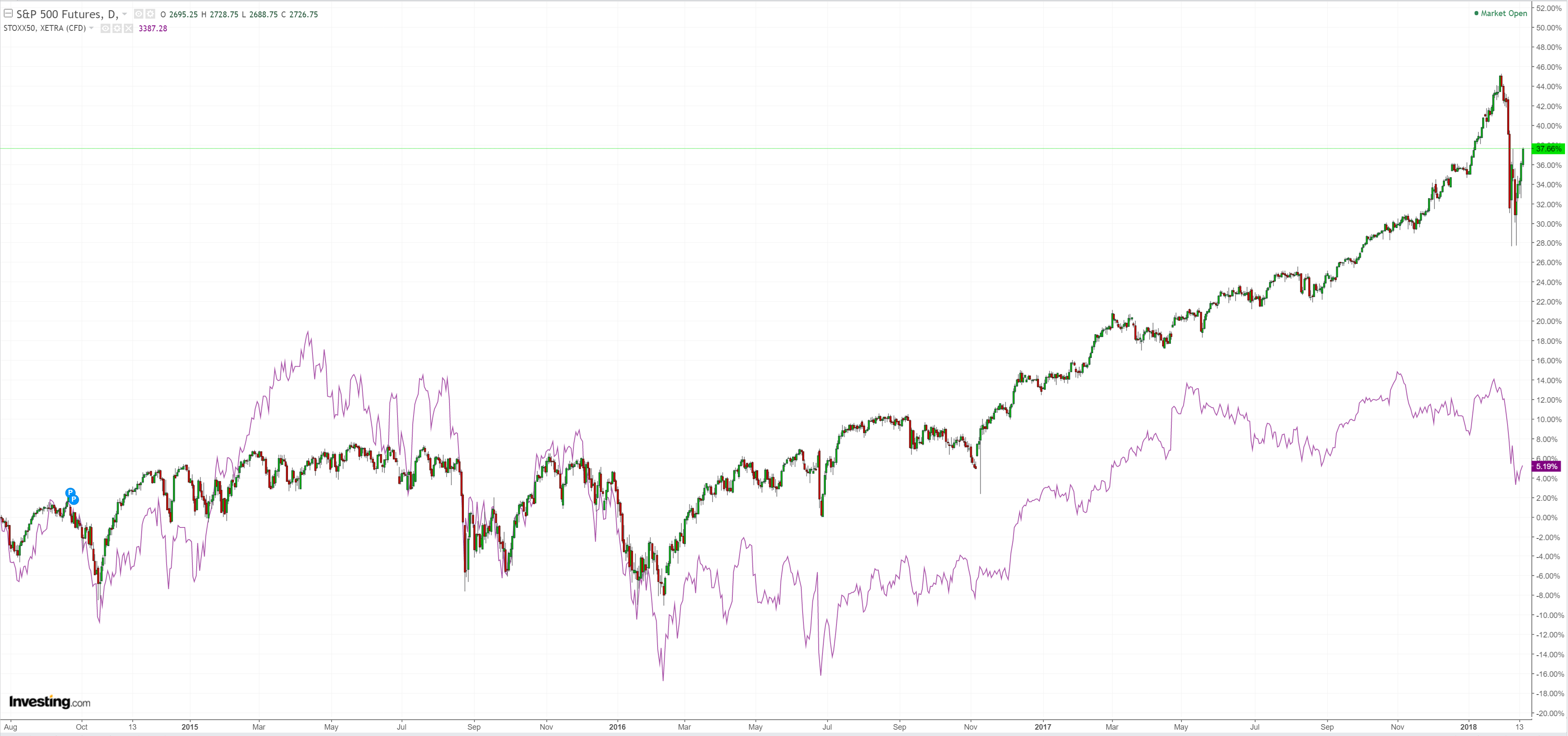 Some pretty mixed US data helped contain long-end bonds and that freed stocks to party. The Empire Fed softened but Philly Fed powered (charts from CR):
Industrial production edged down 0.1 percent in January following four consecutive monthly increases. Manufacturing production was unchanged in January. Mining output fell 1.0 percent, with all of its major component industries recording declines, while the index for utilities moved up 0.6 percent. At 107.2 percent of its 2012 average, total industrial production was 3.7 percent higher in January than it was a year earlier. Capacity utilization for the industrial sector fell 0.2 percentage point in January to 77.5 percent, a rate that is 2.3 percentage points below its long-run (1972–2017) average.
And they wonder why there's no inflation!
The story of the night was dueling dollars. Not to the upside but to the down. It looks like DXY weakness is intensifying as good growth and risk sentiment drives capital flows to EMs, Europe and Japan. Thankfully, the Aussie dollar is doing its own version of the swoon, losing ground against a falling USD an everyone else. It is very unusual to see both weak: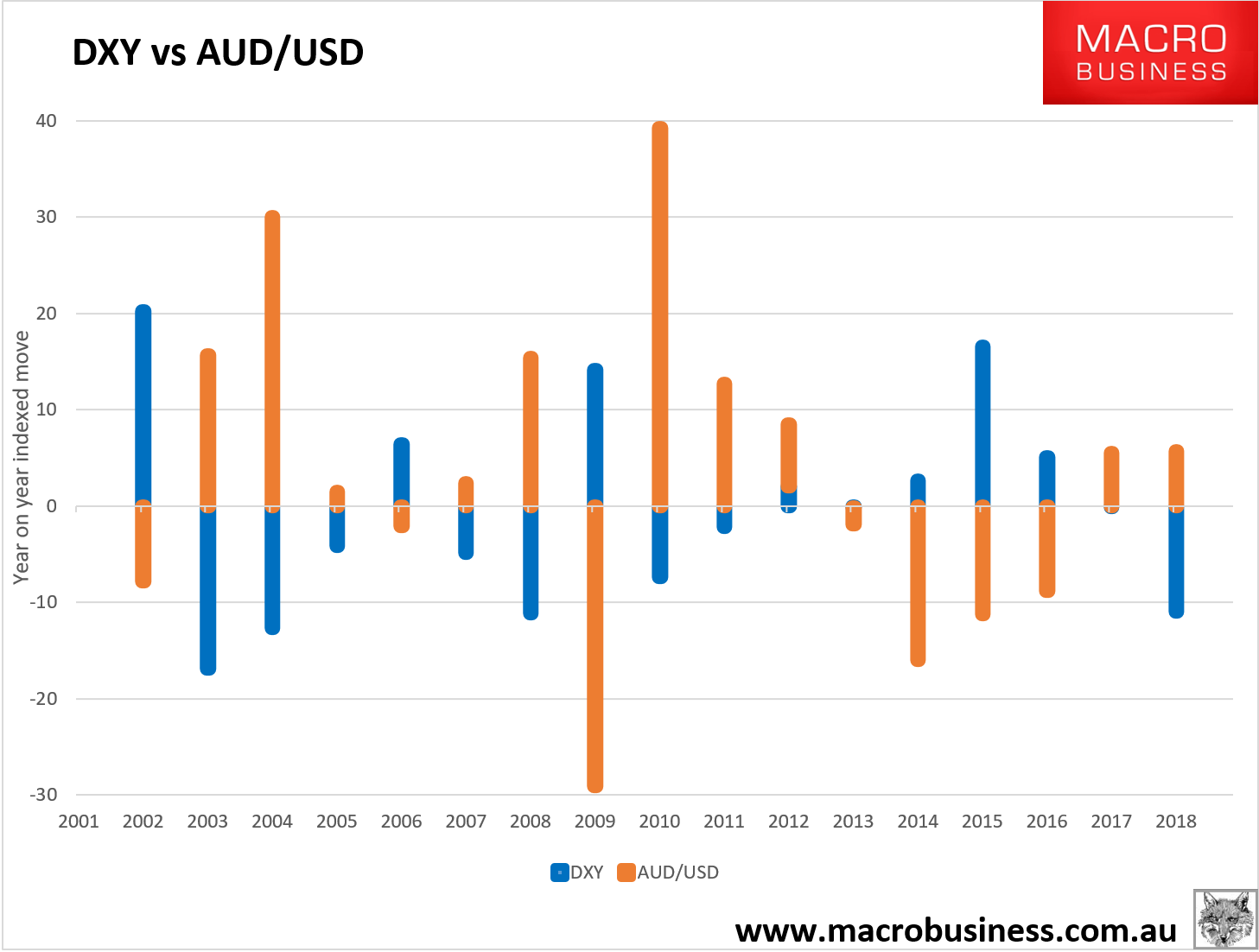 It appears this dynamic of dueling dud dollars is going to run until something knocks it off course. The most likely candidates are Chinese slowing by mid-year with Europe not far after that. The other serious risk is a return of share market weakness as the falling DXY pushes the Fed to tighten ever more into the Trump boom.
Dueling weak dollars are a great set-up for local gold miners as get both a monetary and forex tailwind. But be aware that when the Fed goes too far – and who can say when that is – then the snap back in DXY will be violent and herald the end of all things for this cycle, including the gold rally.
That is actually my preferred point to buy gold, during the crisis that heralds the next round of Fed QE.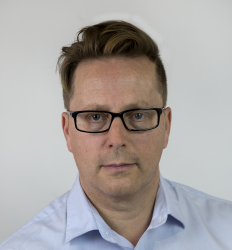 Latest posts by Houses and Holes
(see all)