See the latest Australian dollar analysis here:
Via Bill Evans just now:
We have slightly revised our forecast profile for the AUD/USD following a review of our forecasts for commodity prices.

We now expect that the AUD/USD will hold around AUD/USD 0.77 to June (prior was AUD/USD 0.76) before falling to AUD/USD 0.74 by year's end (prior AUD/USD 0.72).

We had expected AUD/USD to reach 0.70 by March 2019 before recovering somewhat to AUD/USD 0.72 by September. We now expect AUD/USD to reach 0.70 by September 2019 and to hold around that level to year's end.

These forecasts broadly reflect our Fair Value model after making some adjustments for our own judgements.

The key drivers behind our views remain in place: a fall in commodity prices through 2018 and 2019; a sharp widening in the AUD / USD interest rate differential and some reversal of the current trend for the USD to weaken against the other majors.

Our commodity price views have been based around the expected slowdown in shadow credit growth in China firstly squeezing commodity speculators who currently hold substantial stocks of iron ore and secondly slowing investment particularly in major transport projects. These projects are typically associated and funded by local governments, usually outside the regulated banking sector.

While these are clear factors which are likely to weigh on prices, China's  anti-pollution policies have been supporting iron ore and coking coal prices. Smaller higher polluting mines/furnaces have been closed down with  some production moving  to larger more efficient operations. These larger producers have been using a  higher share of quality imported iron ore, effectively holding up import prices despite lower production.

The dominant iron ore exporters – Australia and Brazil – have not been significantly lifting production to take advantage of higher prices and widening margins.

These dynamics are likely to continue to hold up prices for longer than we had previously expected. Nevertheless we expect that over the course of the second half of 2018 and through 2019 the downward pressures associated with a slowing economy and tighter credit conditions will gradually weaken both iron ore and coal prices.

We would also expect some lift in supply from the dominant  exporters over the course of that two year period as margins remain extremely attractive further pressuring prices.

Overall we are expecting a cumulative fall in Australia's Commodity Price Index (USD terms)  of around 25% between June 2018 and December 2019. That includes around a 6.5% appreciation in the USD Index.

Readers will be aware that Westpac expects a considerable widening in the US / Australia interest rate differential as the FEDERAL RESERVE continues to raise rates and the RBA remains on hold.

Markets move on expectations. Markets are currently pricing in a yield differential between US and Australian overnight rates of negative 45 basis points by end 2018 whereas Westpac expects minus 63 basis points. Markets are expecting a differential of minus 42 basis points compared to Westpac's forecast of minus 112 basis points by end 2019.

We anticipate that as markets adjust to Westpac's rate differential outlook there will be further downward pressure on AUD/USD. This "effect" is likely to be more pronounced in 2019 than 2018 with the gap between Westpac's view and the market widening significantly in 2019.
I still expect slowing China macro to the dominant force in bulks across H2 so see these prices as possible this year.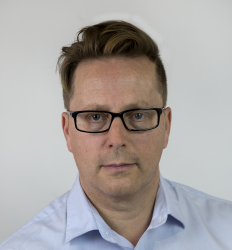 Latest posts by Houses and Holes
(see all)