The Aussie dollar is up with risk: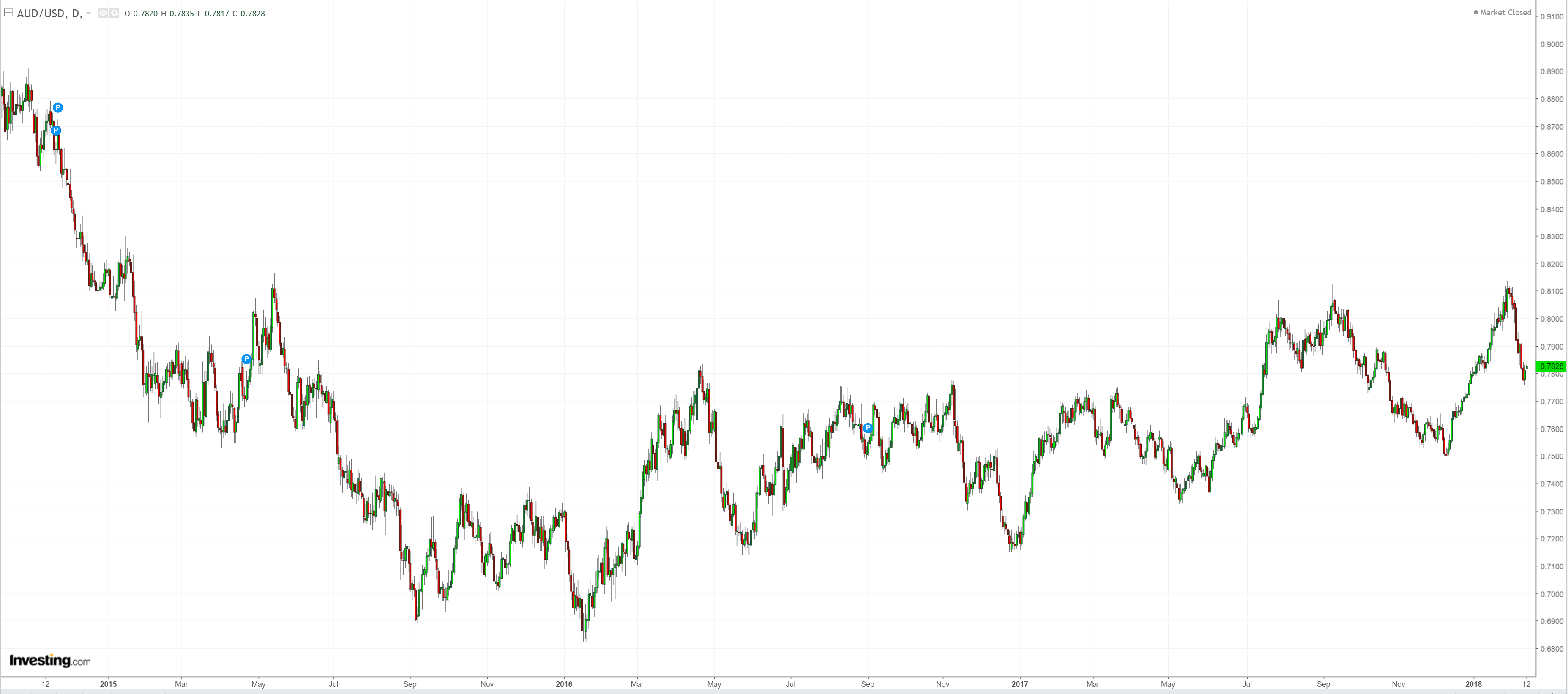 And bonds are falling on the same: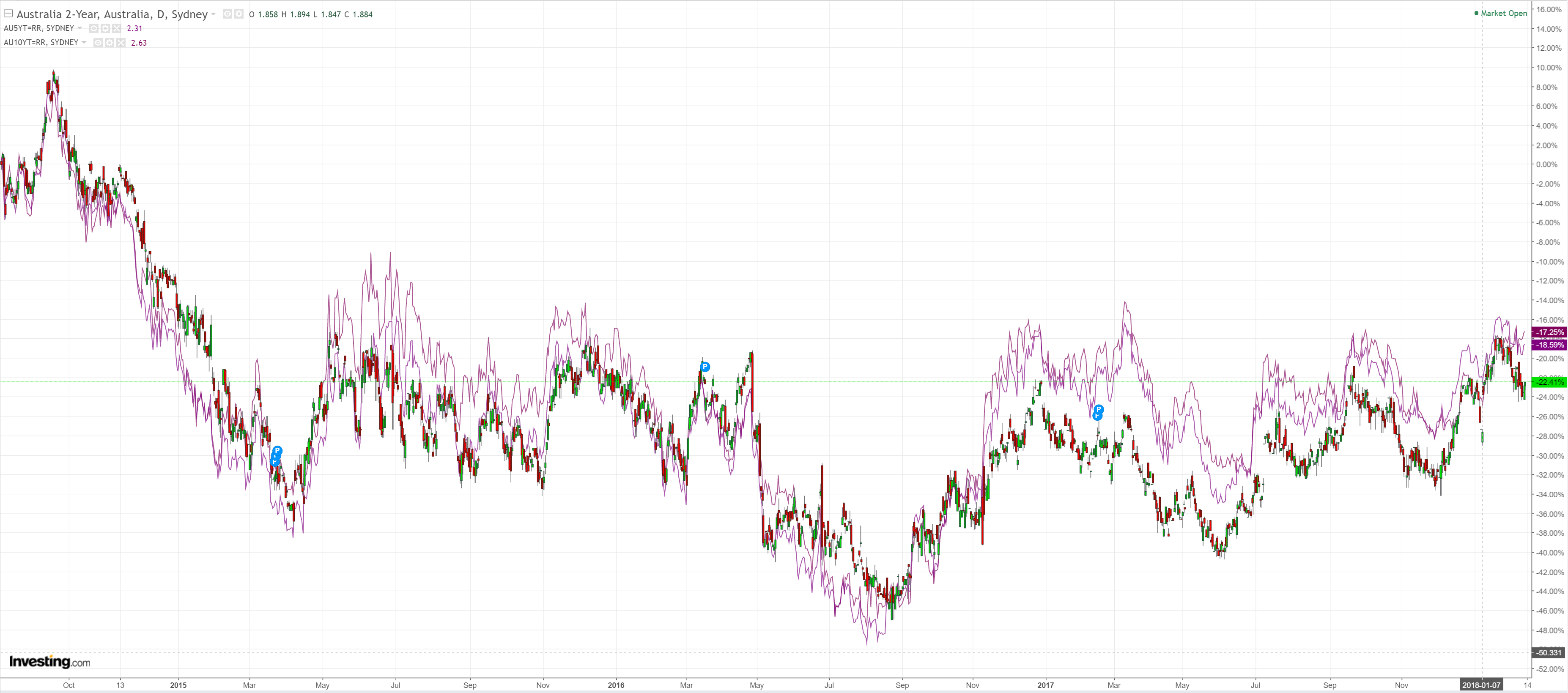 But the ASX isn't buying it. A close at these levels will be a new low and the double-top firms up: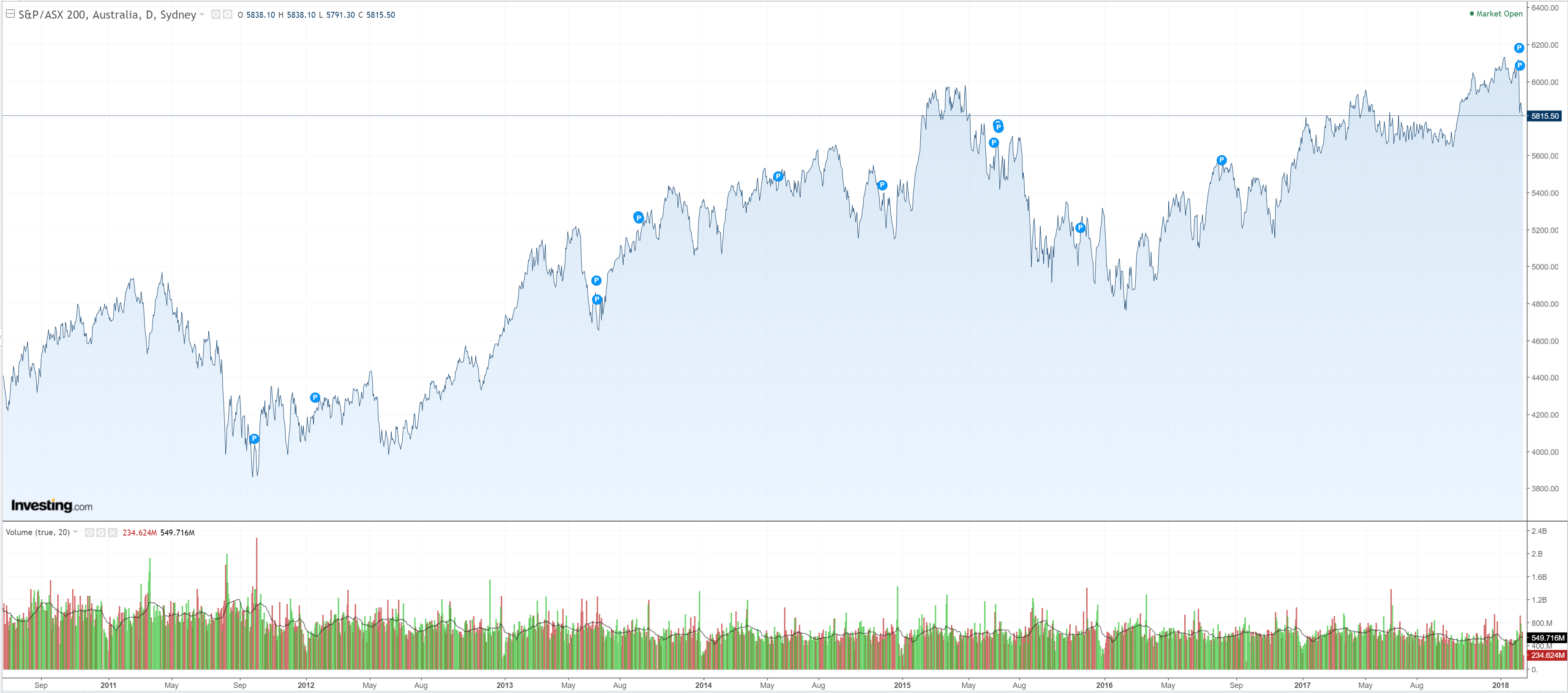 Dalian is stable: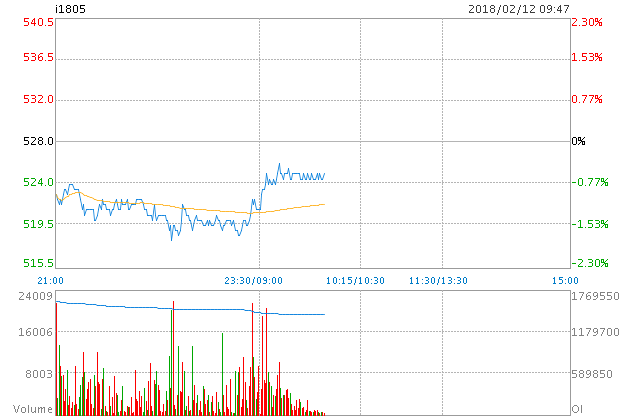 Big Iron is mostly up: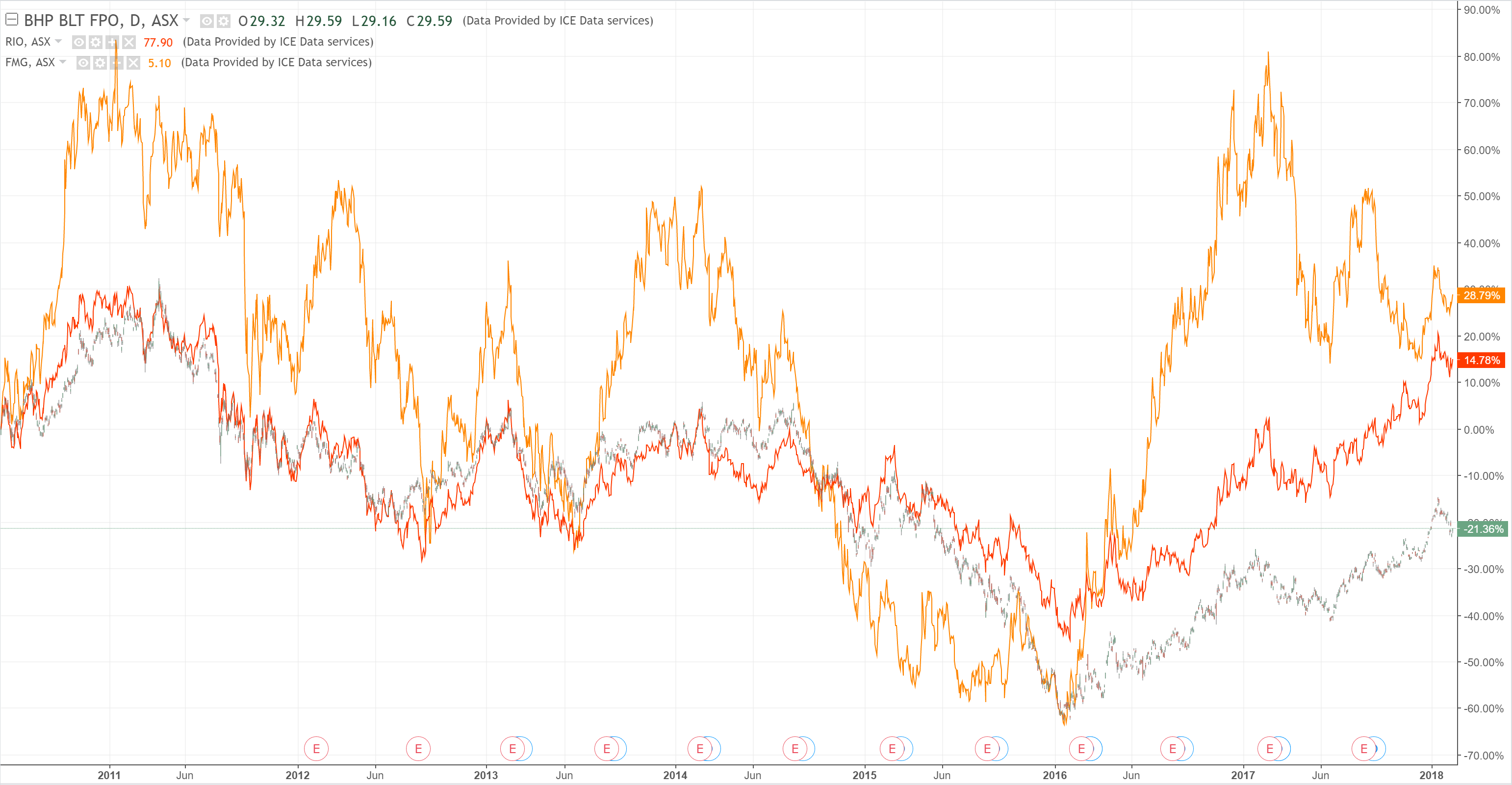 Big Gas is getting hosed as oil tumbles: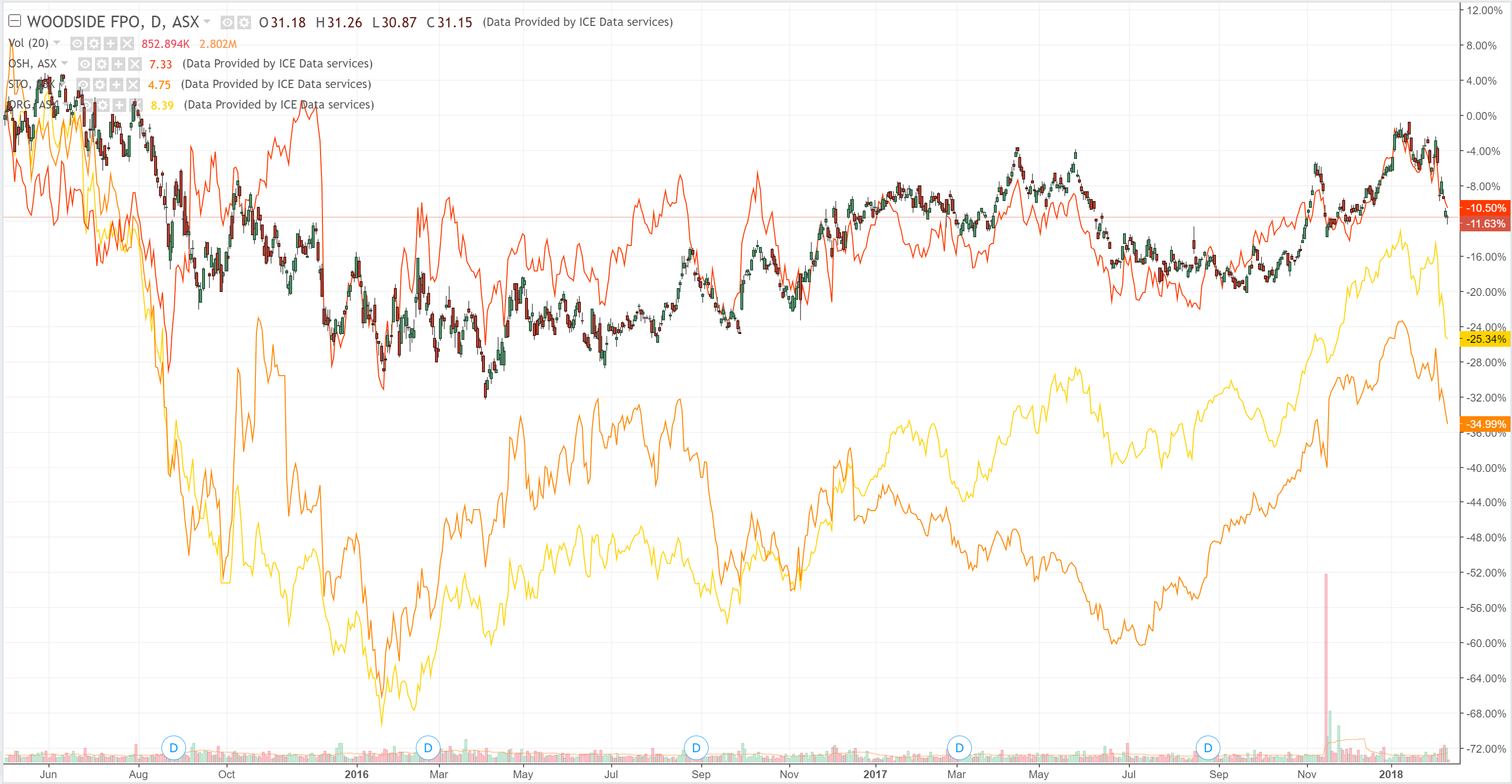 Big Gold does not look happy, either. I'm still a seller: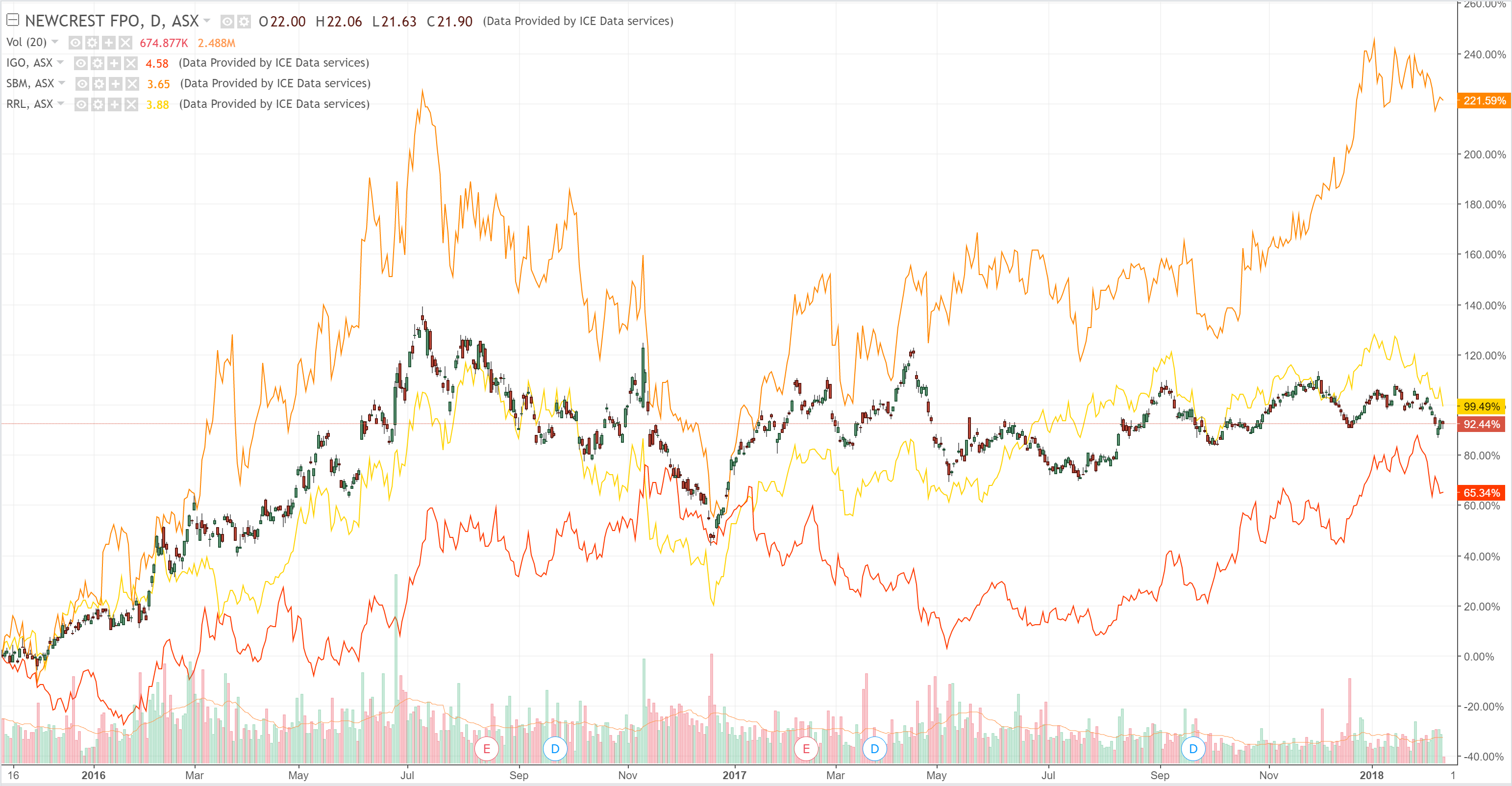 Big Sleazy is falling firmly. Perhaps it's the RC or yields but that looks suspiciously like a post-2015 downtrend forming: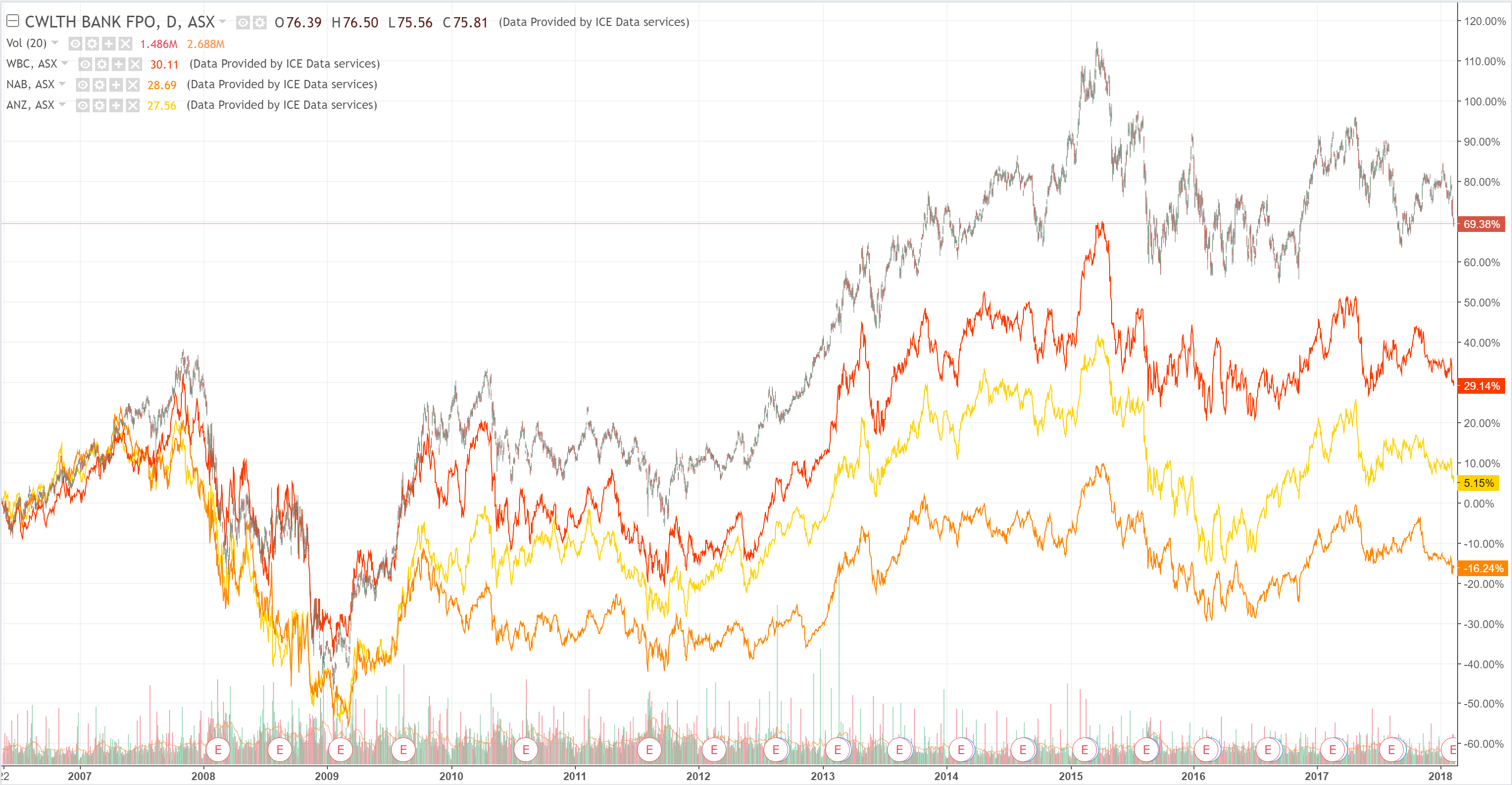 Big Puswad is looking very shaky: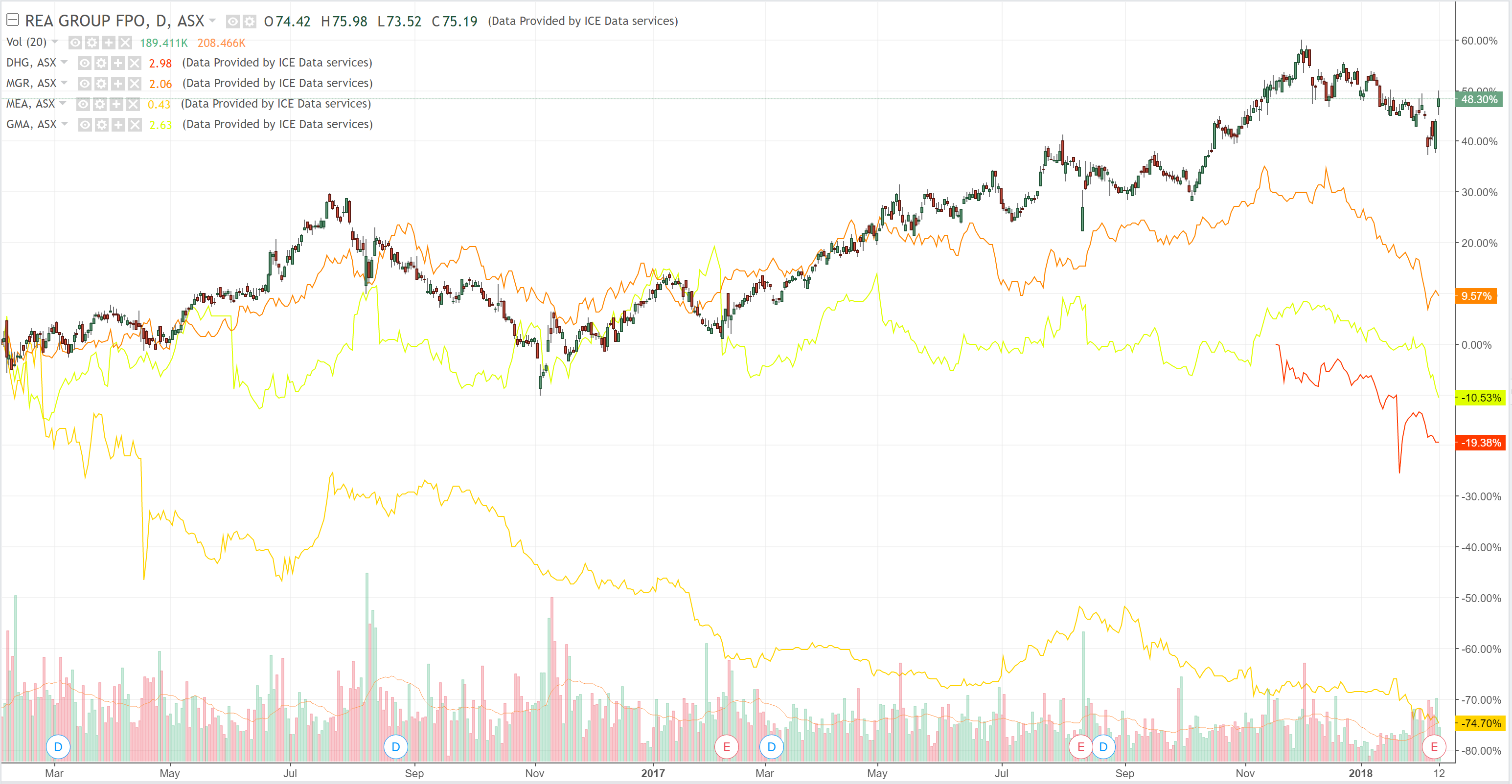 REA is up but everything is through the trap door. MEA still holding on to record lows. GMA breaking…
Not a good look for the housing complex.