Last year I labelled The Greens a fake environmental party because of their support for mass immigration and a 'Big Australia'.
My growing frustration about The Greens came about because for nearly 20 years they have failed to utter a word in protest as the federal government, under both the Coalition and Labor, massively ramped-up Australia's permanent migration intake from 80,000 at the turn of the century to more than 200,000 currently (see next chart).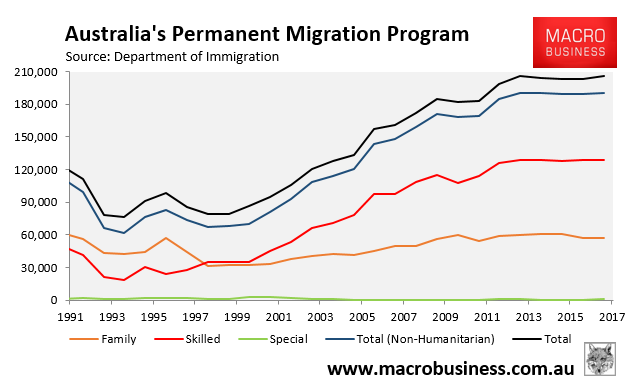 It is this increase in the permanent migration intake which has driven the huge acceleration in Australia's population growth, which is projected to continue for decades into the future (see next chart).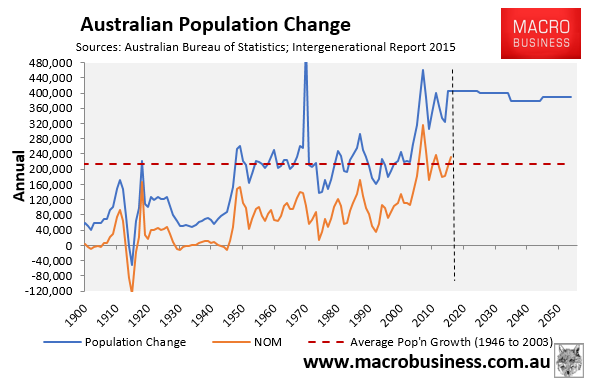 Rather than protest Australia's world-beating population growth, The Greens stood by silently as Australia's population surged nearly 30% over the past 19 years, which has placed undue strain on Australia's environment – supposedly The Greens' core concern. Indeed, in March, the latest federal government's State of the Environment report revealed that Australia's natural environment is being placed under acute strain as Australia's population grows out of control.
These environmental concerns come on top of the deleterious impacts mass immigration is having on living standards in the big cities – such as packed trains, worsening traffic congestion, and deteriorating housing affordability.
It wasn't always like this. As documented in Green Left Weekly in 1998, fears of being associated with Pauline Hanson's "racist" and "xenophobic" views caused The Greens to abandon their policy of "stabilising" Australia's population and "a zero net migration policy" to one of opposing cuts to immigration – hence their deafening silence as Australia's population boomed!
In fact, under The Greens' immigration policy, Australia would see its population hit a massive 43 million by 2060 – well over double the 19 million population that existed when The Greens abandoned its stable population policy in 1998 (explained here)!
However, it seems not all Greens members agree with the federal party's position, with the leader of the Tasmanian State Party lambasting a plan by the State Liberals to boost Tasmania's population from 521,000 currently to 650,000 by 2050. From The Advocate:
On Sunday, the Hodgman government launched its You in a Year campaign, the next plank in its bid to increase Tasmania's population to 650,000 by 2050.

The next day, Mr Gutwein announced the Population Small Grants program, which would seek to increase the recruitment of skilled workers to the state, as well as to retain local talent.

Organisations such as the Tasmanian Chamber of Commerce and Industry, the Launceston Chamber of Commerce and the Tasmanian Small Business Council will be able to apply for grants of up to $50,000 under the proposed scheme.

Should the Hodgman government retain power at the March state election, $400,000 in such grants will be awarded in 2018.

Mr Gutwein said the money would be used by peak industry bodies to run recruitment campaigns via trade shows, advertisements and promotional events…

Greens leader Cassy O'Connor said the You in a Year campaign was "delusional".

​"It offers no solutions to those Tasmanians already living in our state," she said.

"Surely the Liberals should put forward coherent housing, health and infrastructure policies before pushing to substantially increase the island's population."
Wow. For once no virtue signalling by the Greens. Just a common sense approach that focuses first and foremost on incumbent residents' living standards and maintaining quality of life.
Can someone please promote Ms O'Connor to the leader of the federal party? Then we might see the Greens abandon its open borders fetish and return to being a genuine environmental party.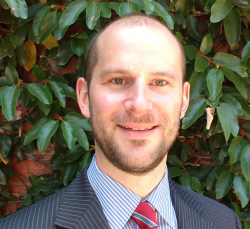 Latest posts by Leith van Onselen
(see all)